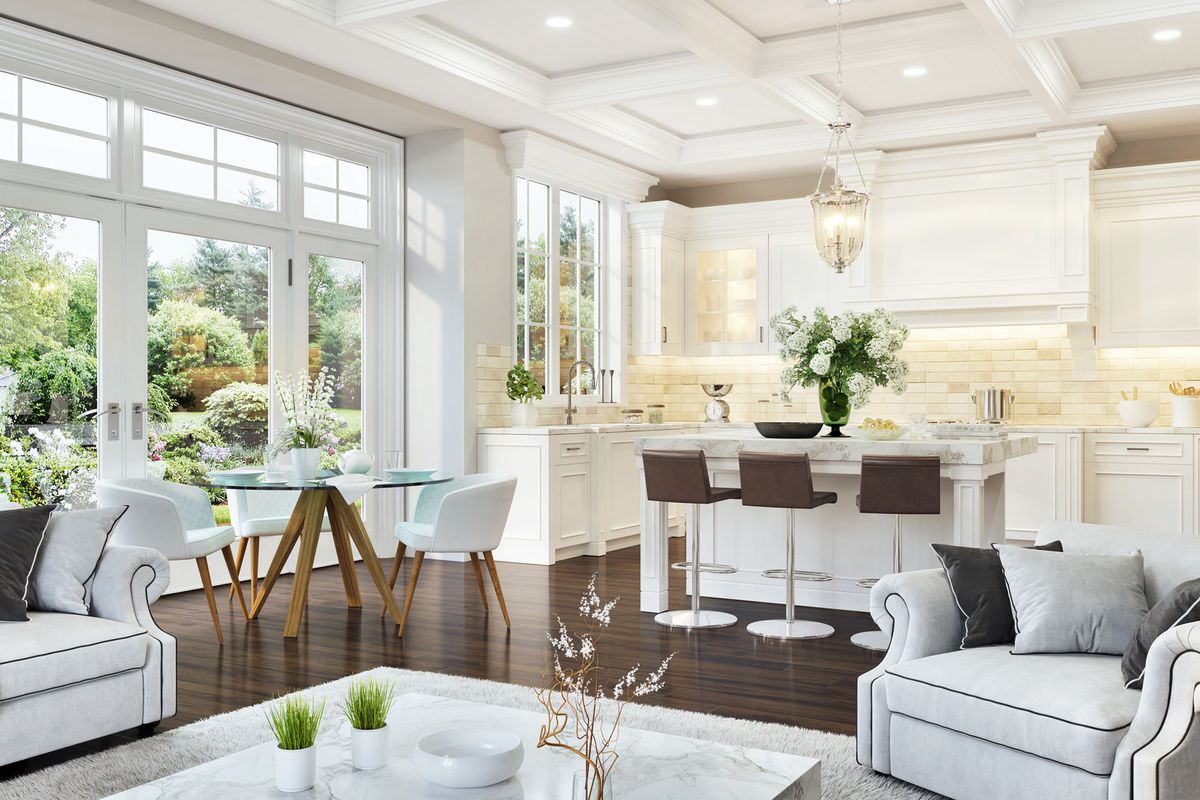 We're not judging you, just admit it - you hate cleaning! Scrubbing the bathroom and washing a never-ending mountain of dishes is not the epitome of fun. Who's got time for that?! And even if you do, wouldn't you rather be spending it by going out and enjoying the beautiful weather? If you think a cleaning service is too expensive or complicated to organize, think again.
Busy people everywhere are making their lives a whole lot easier with a Handy cleaning plan. Handyconnects you to top-rated cleaning professionals that will tackle the mess in your home so you don't have to. So whether you need your bedroom de-cluttered or your bathroom scrubbed, here are the 5 reasons why Handy is the best way to get a cleaning service.
Plans Are Flexible And Customizable
You can have your cleaning Pro come on a weekly, bi-weekly, or monthly schedule, and you can specify exactly the jobs you want tackled, so your Pro will arrive prepared and ready to go! Handy will let you know the price upfront when you book online, so there'll be no hidden surprises. Plus, you can add on additional services, like a deep oven or fridge clean.
You Can Book A Cleaning For As Soon As The Next Day
Don't wanna face the mess in your kitchen? Can't bear the thought of dusting your living room? Don't worry! Even if your next appointment is scheduled for a week away, you can go online and request a Pro come as soon as the next day (as long as a Pro is available) at whatever time works for you.
Helps You Stay On Top Of Cleaning
You're busy, why not let someone else handle the chores? A Handy Cleaning plan helps you stay on top of your housework. Managing between deep cleans is a whole lot easier when you know you have an expert coming to save the day.
Trustworthy Cleaning Pros
All the Cleaning Pros on Handy go through background checks, so you can feel comfortable leaving them to work their magic while you take care of some errands. Plus, if you really like a particular person, you can choose to have them become your regular cleaning Pro!
Because Cleaning Sucks.
Let's face it, no one wants to spend what little free time they have scrubbing and dusting. And why should you have to!? Let Handy give you the gift of time! Take back your weekends and spend time doing something you actually enjoy.
A Handy cleaning plan is the service you didn't know you needed--until now. It's way more affordable than you think, and once you sign up, you'll be asking yourself how you went without it for so long.
Update: The folks at Handy are extending a Limited Time Offer to our readers. For a limited time follow this link to get a special offer on a cleaning plan!