Photo by Brad Barket/Getty Images for Comedy Central
Once written off as a baseless conspiracy, the lab leak theory — the idea that COVID-19 was spread thanks to a lab accident — has been gaining traction in recent months.
Recently, on the first in-person episode of Stephen Colbert's A Late Show in over a year, none other than Jon Stewart expressed his support for the idea. Or rather, he expressed his opinion that he believes there is "a chance" the pandemic was unleashed in a lab.
"I honestly mean this: I think we owe a great debt of gratitude to science... Science has, in many ways, helped ease the suffering of this pandemic, which was more than likely caused by science," Stewart began by saying.

Colbert replied, "Do you mean perhaps there's a chance that this was created in a lab?"
Jon Stewart On Vaccine Science And The Wuhan Lab Theory www.youtube.com
"A chance? Oh, my God," Stewart said. "There's a novel respiratory coronavirus overtaking Wuhan, China — what do we do?"
"Oh, you know who we could ask? The Wuhan Novel Respiratory Coronavirus Lab. The disease is the same name as the lab!" Stewart exclaimed and mocked, "There's been an outbreak of chocolaty goodness near Hershey, Pennsylvania. What do you think happened? Oh, I don't know, maybe a steam shovel mated with a cocoa bean. Or it's the fucking chocolate factory!"
Colbert seemed taken aback. "That could very well be," he said. "It could be possible that they have the lab in Wuhan to study the novel coronavirus diseases because in Wuhan there are a lot of coronavirus diseases because of the bat population there."
Stewart kept pushing back. "This is not a conspiracy!" he said. "But this is the problem with science. Science is incredible, but they don't know when to stop and no one in the room with those cats ever goes, 'I don't know if we should do that.' They're like, 'curiosity killed the cat, so let's kill 10,000 cats to find out why.'"
In the end, Stewart admitted that his conspiracy-mindedness might have come from the same source of so many of our outlandish delusional thoughts over the past year. "I have been alone so long," he admitted (haven't we all). "And when I realized that the laboratory was having the same name — first name and last name — of the evil that had been plaguing us, I thought to myself, that's fucked up."
Afterwards, Stewart was widely condemned by medical professionals. "Right now, the reality is there is no smoking gun to say that it's of laboratory origin," said Dr Peter Hotez, the dean of the National School of Tropical Medicine at Baylor College of Medicine and co-director of the Texas Children's Hospital Center for Vaccine Development.
"They're putting the entertainment value of this above what's reality. It causes a lot of damage because a number of scientists who work on coronaviruses including myself feel that we're under attack right now."
Of course, some people were convinced the whole thing was Jon Stewart doing an Alex Jones-esque bit. But the performance landed as off-kilter, unanticipated, and unwelcome as 2020 was, with any meaningful or cathartic purpose lost in the blend of absurdity and spectacle — much like genuine political commentary.
If it wasn't, though, Stewart's announcement is a reminder of just how ready so many of us have become to believe in conspiracy theories this year. It's almost like we want to believe in them, like we need some affirmation that something is conspiring against us, like we can't accept the utter randomness and tragedy of a pandemic.
One thing is clear: We all need to get outside.
CULTURE
The platform series was born on this day in 1987
On this day in 1987, a playful little blue robot named Mega Man debuted around the world.
Armed with a gun for an arm, the Mega Man series would become insanely popular among platformer and action-RPG junkies and would spawn 50 additional games, a handful of TV, anime, comic, and film adaptations.
As one of the longest-standing action platformers to ever exist, Mega Man has seen its share of highs and lows, but there remain 10 entries that stand apart from the pack and showcase all the qualities that made the series so darn enjoyable.
Mega Man X8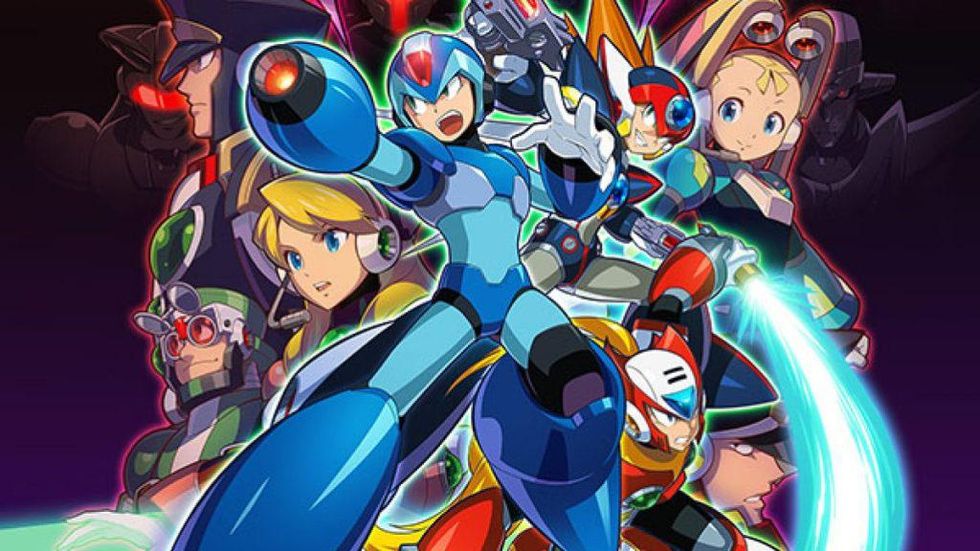 Mega Man X8
The Mega Man X series was one of the most overlooked sub-series, but while critics scorned X8 for its tepid level design and difficult gameplay, memorizing a map and dodging those one-kill spike-things bred a deep level of satisfaction.
The gameplay was fast and unforgiving, the combat colorful, and the difficulty was only suited for Mega Man fans who really wanted a challenge. You could also control two characters at once, and those R2 combos felt so good to time and initiate correctly. It was definitely one of the sub-series' weaker debuts, but to disregard it entirely would feel somewhat like a disservice.

Mega Man ZX Advent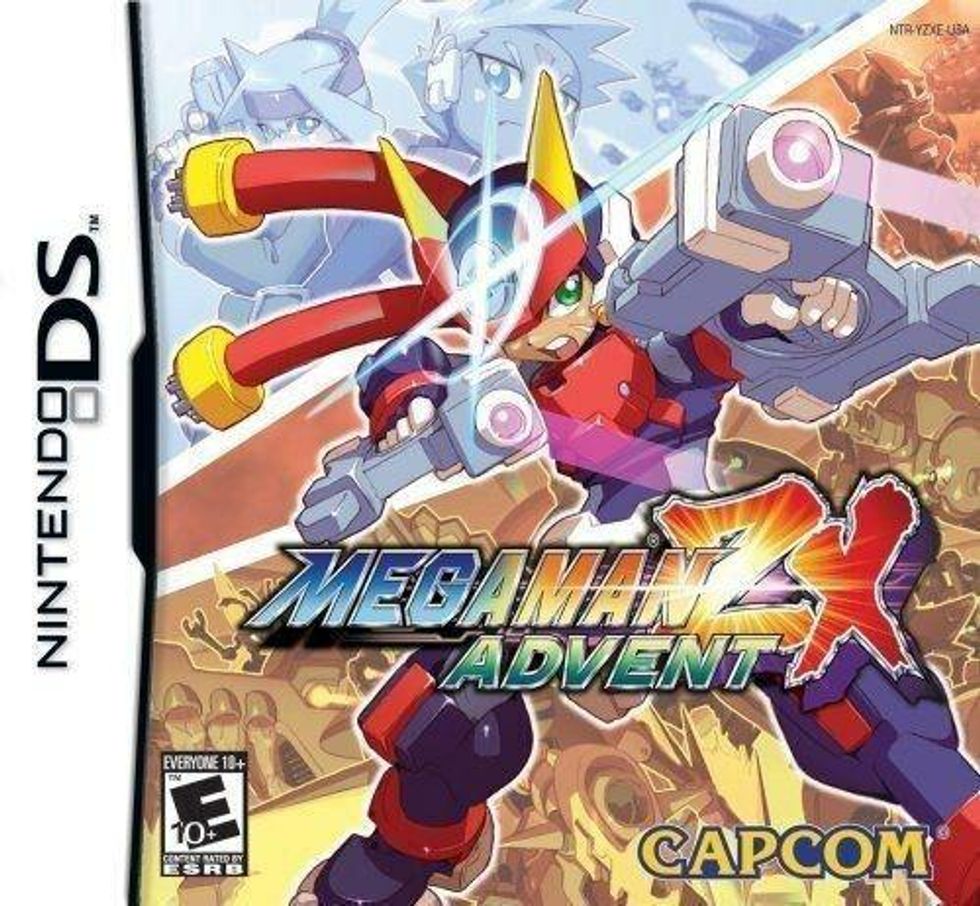 Mega Man ZX Advent
One of the saga's lesser-known subseries, Mega Man ZX Advent wasn't as popular as its other handheld constituents but remained a fun Capcom rehash whose enjoyment surprised almost everyone when it was released to Nintendo DS back in 2007. Leaning more into the action/RPG hybrid of previous Mega Man games like Battle Network and Megaman ZX, Advent was far more stylized and colorful.
Advent's open-world map also worked much better on DS touch screen than its predecessor, and the ZX sequel designed the controls to work more intuitively as well. These minute changes made for snappy gameplay that felt more fluid than past Mega Man games. Characters could dash, jump off walls, and overall bounce around any map with minimal effort.
The game's greatest achievement came in the form of "Biometals," collectible orbs that allowed your player to absorb the powers and overall identity of a defeated boss. It was a refreshing new invention that made for some unique gaming moments. Advent also offered snippets of voice acting throughout the game's cutscenes, but collectively they were pretty terrible.
Mega Man Xtreme 2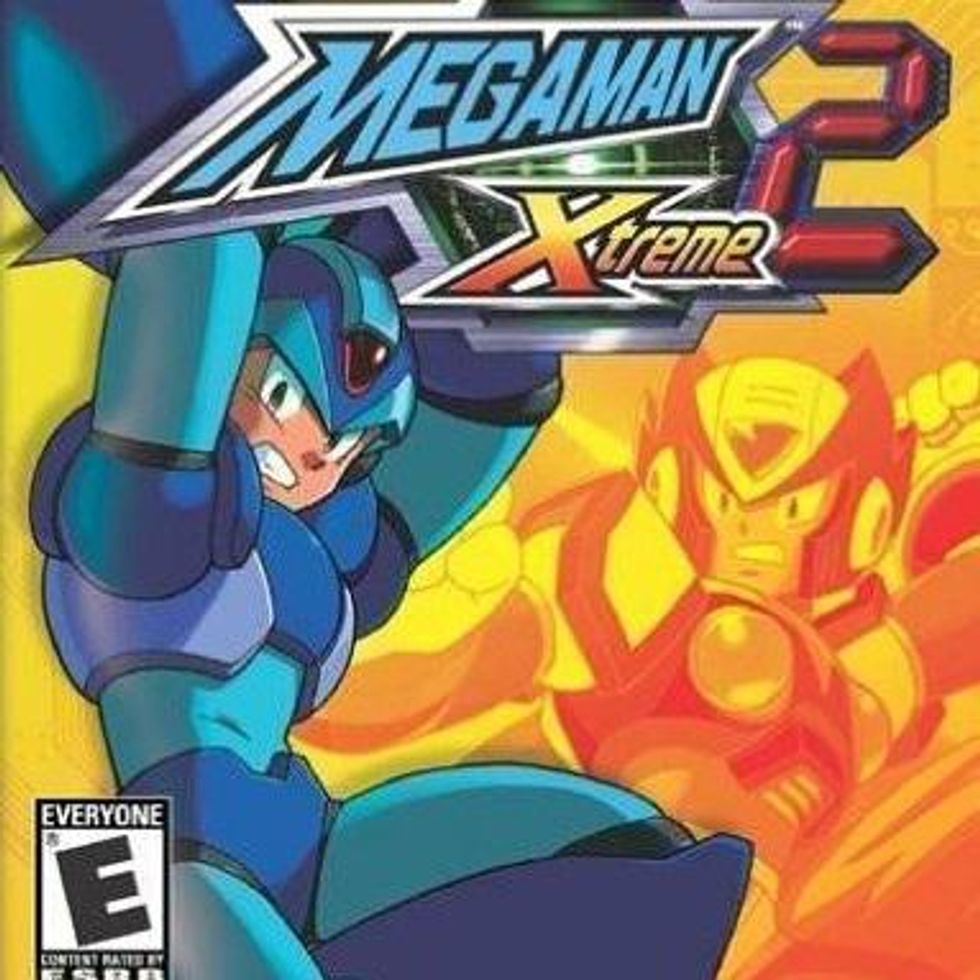 Mega Man Xtreme 2
One of the only entries to trek onto the GameBoy Color, Mega Man Xtreme 2 was for the young millennials whose parents wouldn't cave and just buy them a Gameboy Advance – where most of the series' better handheld entries existed. But Mega Man Xtreme 2 scratched that itch just fine, as it was a robust and surprisingly complicated game that offered a lot of great boss battles, explorative gameplay, and just an overall fun experience. Plus, you could play as Zero, who we all know is way cooler than Mega Man.
Mega Man X2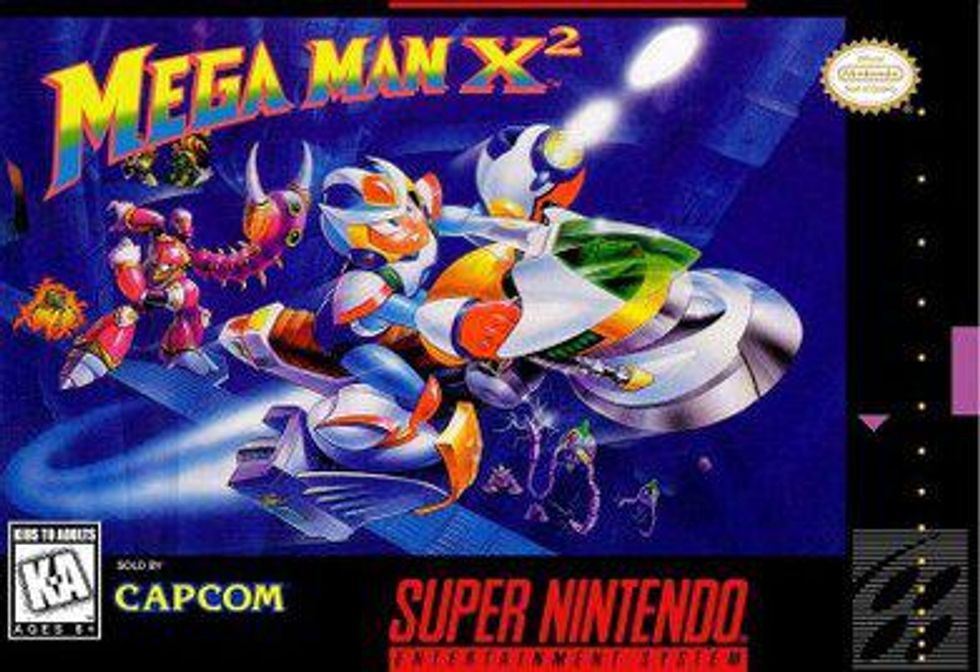 Colorful level designs, satisfying boss battles, and intuitive gameplay mechanics made Mega Man X2 the best addition to the X sub-series and one of the best side-scrolling platformers to come from the Capcom saga in general. X2 focused heavily on platforming, which made for fast-paced and captivating combat scenarios that were as frustrating as they were compelling.
X2 placed far more emphasis on the fluid movement of the Mega Man series. Dashing, wall jumping, all of it imperative to master. The storyline was also a twinge darker than past entries, and little additions like reserve energy tanks and improved armor upgrades made X2 a joy to play. As is the case with most X entries, Capcom didn't reinvent the wheel by any stretch in terms of gameplay, but the addition of hidden rooms and special boss battles made for some refreshing moments.
Mega Man & Bass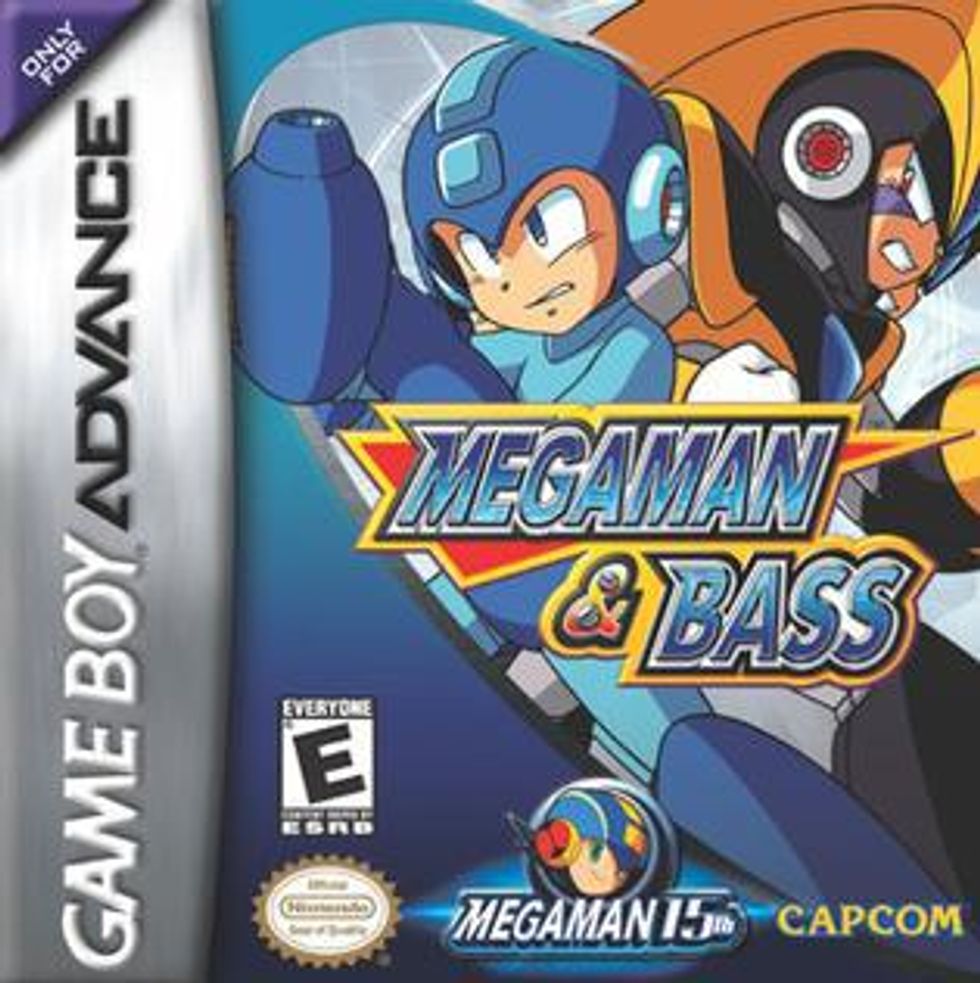 One of the most underrated Mega Man entries, Mega Man & Bass was actually a great platformer. You could play as either Mega Man or his foe Bass, and both characters had distinctive pros and cons in terms of combat and powers that made each character feel like their own individual.
It had all the tried-and-true gameplay mechanics of a classic Mega Man entry, but a surprisingly vast shop system made for a fun range of power-ups to purchase and use. Mega Man & Bass didn't refresh the series, but regardless remained a captivating 2-D platformer that would satisfy Mega Man veterans or newcomers alike.
Mega Man Legends 2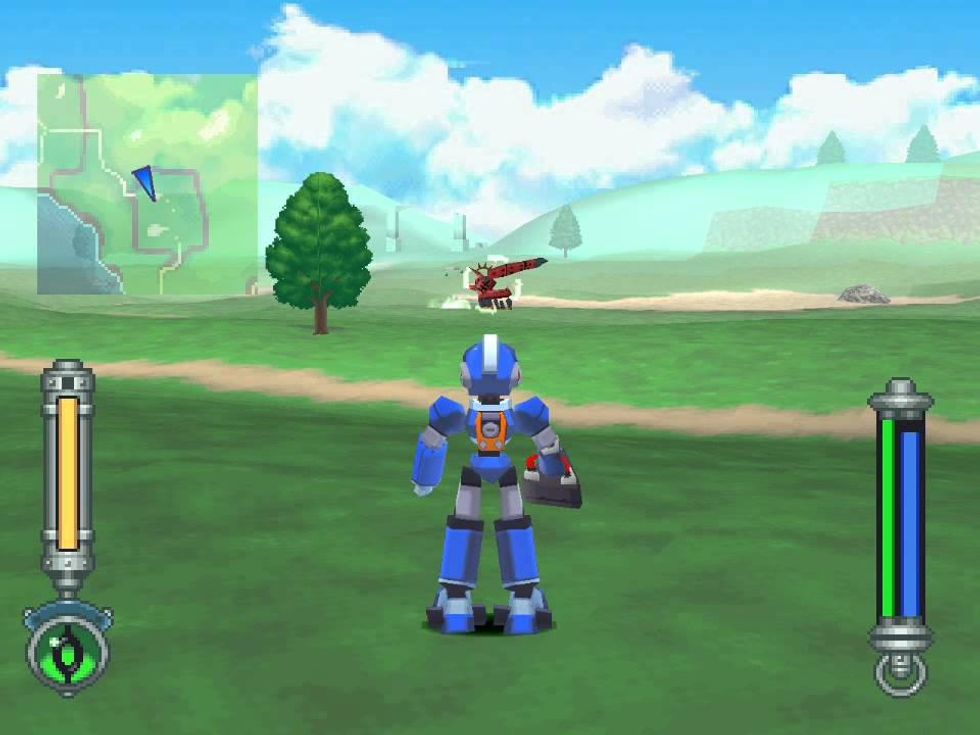 Mega Man Legends 2
Mega Man Legends was an iconic game to begin with. The first Mega Man sub-series from Capcom and only the second 3D Mega Man title created, Legends offered smooth graphics (at the time), adorable characters, fun, (albeit relatively janky) combat, and a fairly lighthearted story to tie it all together.
But the game's sequel drastically improved on the game's controls and significantly polished its animated graphics. Offering four different control layouts and multiple customizable options within that, Capcom no doubt listened to the complaints of wacky controls that plagued the last entry. You could also lock on to enemies and quickly sweep through your angles with more precision thanks to a redesigned camera, which collectively made for smoother gameplay and just a less stressful experience.
The game's open-world layout was also more expansive than the one-town island of its predecessor. With airships, multiple towns, a few dangerous remote areas, Mega Man Legends 2 placed a significant emphasis on exploration, making for a longer and fuller experience. But to be honest, trying to and escape those water ruins still breeds deep-rooted contempt in this writer to this day.
Mega Man Battle Network 3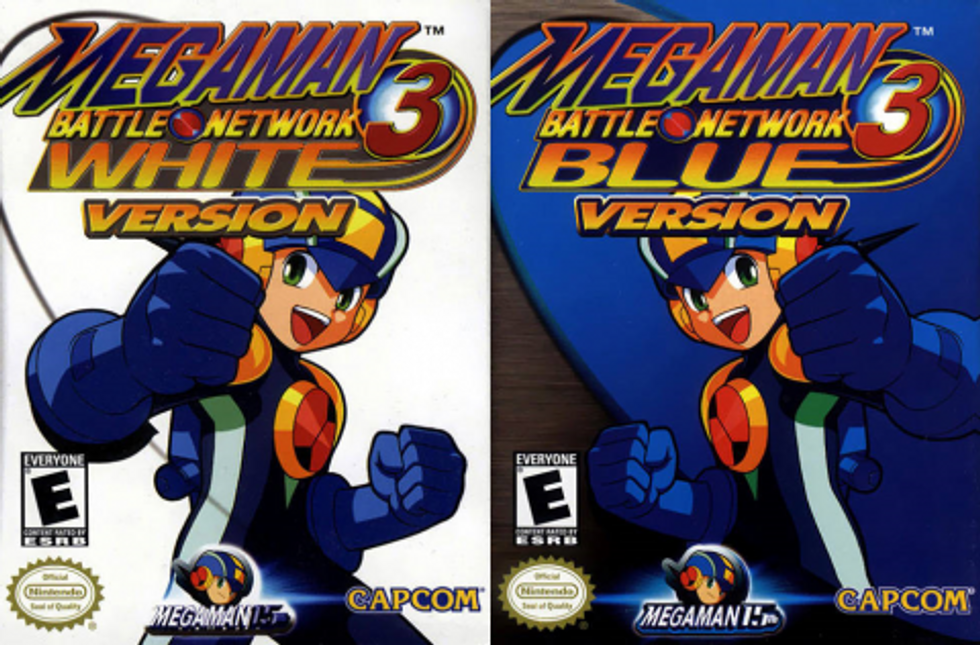 Mega Man Battle Network 3
The Mega Man Battle Network series was one of the most beloved sub-series of all time, so much so that it even spawned a four-season cartoon spin-off that lived on WB Kids – the go-to cartoon destination for any American kid on Saturday mornings. While the games themselves birthed six awesome entries before concluding in 2009, the saga's third outing was a particular highlight for the series.
It sprinkled in some new features, like a more streamlined and integrated inventory system and some experimental new battle styles for Mega Man, but mostly it was just a cleaner reiteration of the tried-and-true Battle Network mechanics that made the series so much fun to begin with. Action-RPG elements remained complex and enjoyable, and the game's lighthearted characters were still extremely likable.
Not to mention the third entry came in two distinct versions, Blue and White, each of which offered distinctive battle-chips catered for that version. Battle Network 3 also offered the Navi Customizer, an excellent new strategic plugin that helped Mega Man unlock new abilities.

Mega Man 3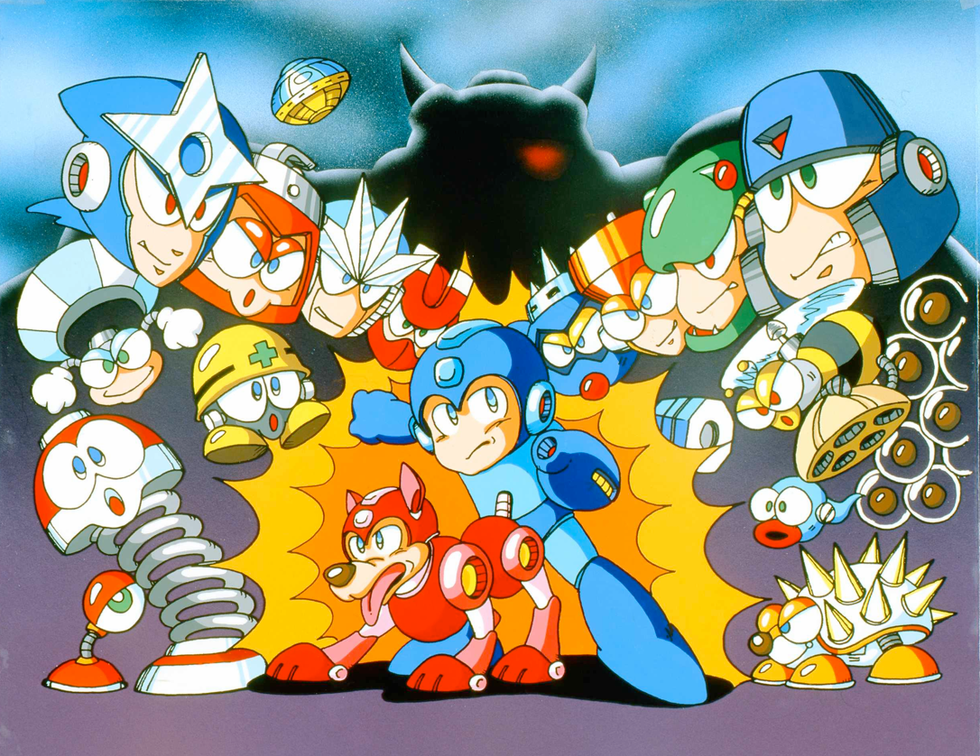 Obviously, the 8-bit classic saga will place high on this list. For as fun as each sub-series was, the traditional platformer still provided some of the best gameplay the series had to offer. Mega Man 3 was great because it improved on everything fans adored about Mega Man 2 and added some flashy new features, like new characters and intricate level designs to help it feel like its own game.
The seemingly minuscule addition of the "slide" dodge maneuver made combat feel much more fluid, and being able to call on Rush the Robot Dog to get you out of sticky situations was really helpful. The game also comes with a great twist: When you defeat the game's eight initial bosses, Mega Man 3 offers players a whole new set of maps to play through. It's small twists like that that solidified Mega Man 3's place as one of the best entries in the series.
Mega Man Zero 3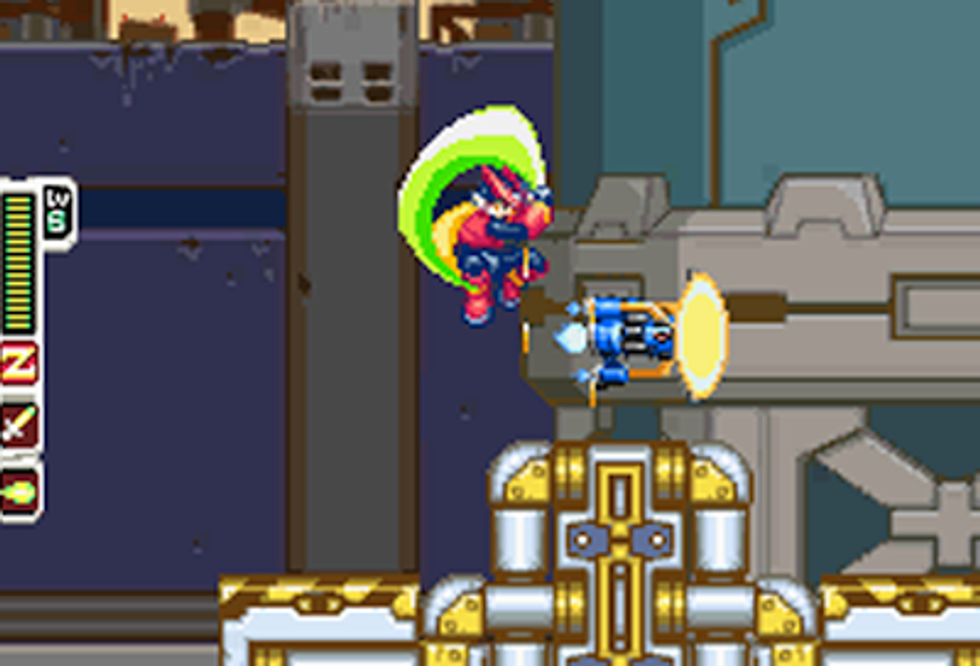 Mega Man Zero 3
The Mega Man Zero series, similar to the Battle Network series, was highly beloved among Mega Man fanatics. While its predecessors were a great amount of fun, Mega Man Zero 3 is probably the best Game Boy Advance entry out of the whole lot.
The bosses were huge and scary, Zero's suit and armor upgrades were abundant, and the combat was at times difficult but never agonizing. Zero was always cooler than Mega Man, and giving the Reploid robot his own standalone series was the best idea Capcom could have had.
Each level is intricate and detailed, with multiple opportunities throughout to discover secret passageways via wall-jumping and using the flame buster to remove concealing shrubberies. The 3rd entry also thrives because of its varietal boss battles, with each one having a unique range of attacks that keep players on their toes. Zero's arsenal is also twice as large as that in Zero 2. The addition of new elemental suits and the "cyber elf" customizable options are just a handful of other reasons why Mega Man Zero 3 is the best handheld Mega Man game ever.
Mega Man 2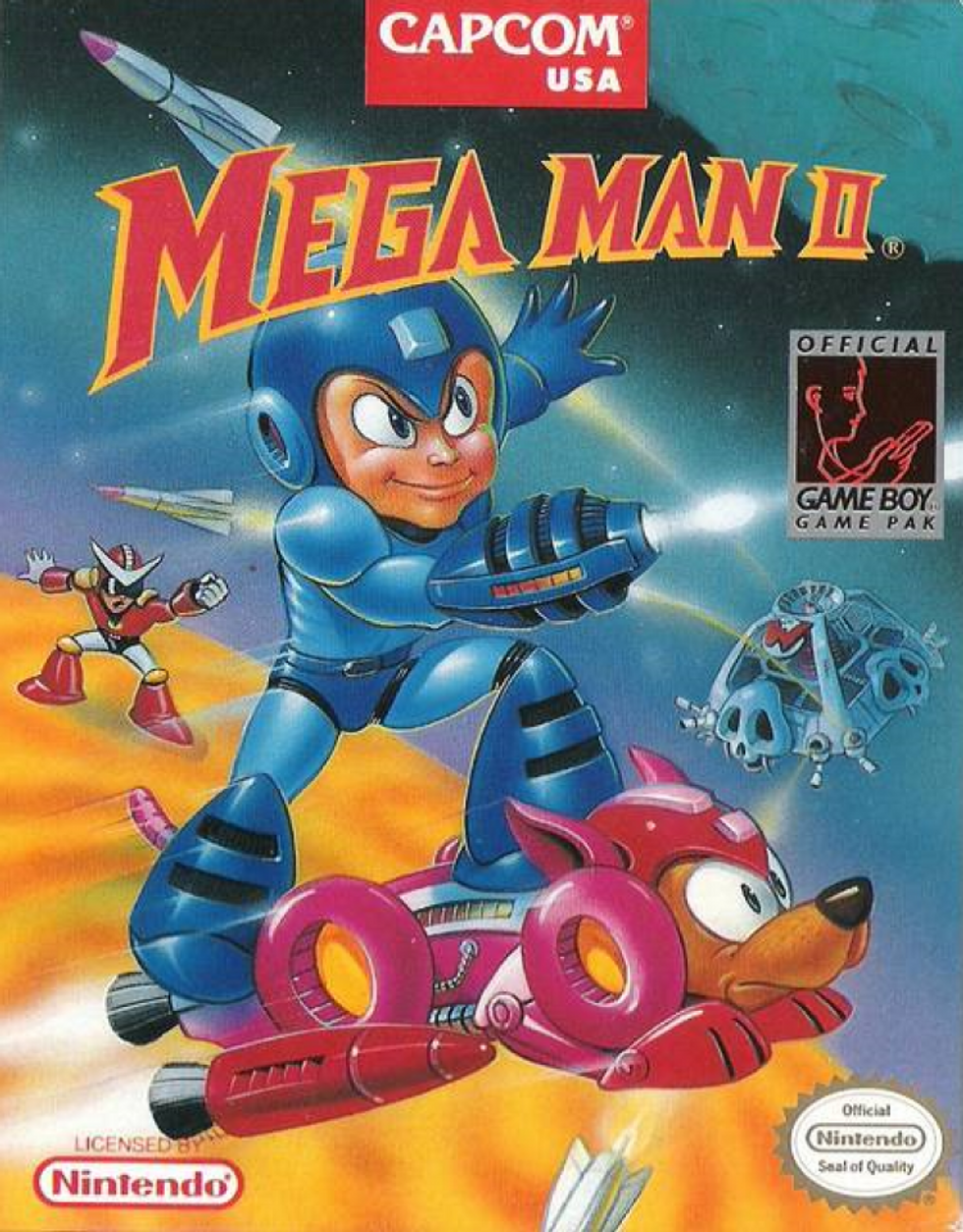 Mega Man 2 is regularly cited as the greatest Mega Man game of all time, and to describe its cultural importance in three paragraphs is nearly impossible. While the series debut went relatively unnoticed, its sequel birthed an international fandom that propelled the series from that point on.
It just gets everything right. The bosses are unique and satisfying to defeat, the gameplay is fast but not too maniacal, and it has the best weapon to ever exist in the series: Metal Man's Metal Blades. The powerful buzzsaws could be hurled in any direction to decapitate foes, dealt insane damage to any enemy, and were a blast to use.
Other fun gadgets like "Time-Stopper" and "Atomic Fire" were game-changers and would continue to appear in other Mega Man entries to come. But the thing that sets this game apart from the pack is its explosive endgame boss battles, all of which get even more difficult when you return for a second playthrough. Mega Man 2 laid the groundwork for every great entry that came after it, and to this day it's still an absolute blast to play.
Related Articles Around the Web
Music Features
Summertime is finally upon us. Here are some records to help you rock out.
getty
Summertime is finally upon us.
Whether we want to admit it or not, this summer is going to be different than any summer that's come before. With the end of the COVID-19 pandemic near, people are heading outside, plans are being made, and trips are being taken. It will no doubt be busy and all consuming. Chances are last summer was not like this for you, and instead of listening to the albums below, you were stuck listening to yearning music about how you felt trapped or caged in.
Well, if you're going to get busy this summer, you'll need the perfect soundtrack. Here are the best summertime rock albums to help you snap into action.
Blink-182 – "Take Off Your Pants and Jacket"
No one quite captured the carefree angst of teenagehood quite like Blink. Pretty much any of their early works would be a perfect summertime collection, but 2001's Take Off Your Pants and Jacket is nothing but a rip-roaring good time.
"First Date" and "The Rock Show" capture the youthful exuberance and nostalgia of summertime romance, and "Stay Together for the Kids" touches on the anxiety of watching your struggling parents find love. The anxieties of being young are sprinkled throughout the album's fun moments, but that's what makes it so relatable to the childhood experience.
Deftones – "Around The Fur"
Deftones Around the Fur, despite its unforgiving grind, feels as toasty as a hot August day. "My Own Summer (Shove It)" is especially steamy, with its merciless guitars and gurgling vocals courtesy of Chino Moreno. The track remains a great nu-metal ode to those loner kids that forever loathe the heat.
"There's no crowd in the streets and no sun in my own summer," Moreno murmurs. "The shade is a tool, a device, a savior / See, I try and look up to the sky / But my eyes burn."
Green Day – "Dookie"
To be fair, Dookie's youthful adrenaline rush works for any occasion, but it especially works in the summertime heat. The album sounds the way Berkeley, California feels and kicked off the pop-punk movement that has since been synonymous with summertime mischief. "Burnout" and "Basket Case's" sticky guitars sound carefree, like they're being performed by the neighborhood band right in your backyard.
Billie Joe Armstrong's voice also radiates with surprising warmth. On "Having a Blast" he sounds like a kid determined to be a kid at all costs, even when dreary reality tries to sink in. "Nothing's gonna change my mind, I won't listen to anyone's last words / There's nothing left for you to say / Soon you'll be dead anyway." It's an album rank with nostalgia, dedicated to a time when the biggest question of the day was: "Am I just paranoid, or am I just stoned?"
Queens of the Stone Age – "Rated R"
Queen of the Stone Age's desert rock grime is perfect for some balmy day-drinking and Rated R captures this feeling the best. "The Lost Art of Keeping a Secret" is saturated in bristling guitars and lo-fi vocals perfect for a top-down drive through the city with a cigarette dangling out of your mouth.
"Monsters in the Parasol" is just pure pulsating adrenaline that sounds as loaded as a daytime blackout, and "I Think I Lost My Headache" is as pulverizing and corrosive as that hangover you get when the party ends. Needless to say, Rated R is a perfect album for those looking to get into some trouble.
Sum 41 – "All Killer, No Filler"
Those that remember this album remember how special those early aught summers were. Summertime in the time of All Killer, No Filler was full of bullshit shenanigans, with teens cruising around on their bikes trying desperately to score a gram of weed.
Sum 41's debut carries a perfect mix of pop punk, heavy metal, and even hip-hop, as the Canadian boys, much like the teen boys they were singing to, aimlessly try on different outfits in the hopes of figuring out who they are. "Attention that we crave, don't tell us to behave, I'm sick of always hearing 'act your age,'" Whibley belts out on "Fat Lip" as if it's a warcry. All Killer, No Filler is at times messy and barely holds together, but remains incredibly charming along the way, much like being a kid.
Weezer – "Blue Album"
If you're in your early 30s and want to spend your days relaxing by the pool sipping on a Rolling Rock, there is no better soundtrack for that experience than Weezer's Blue Album. "The sea is foamin' like a bottle of beer / The wave is comin but I ain't gonna fear / I'm waxin down because it's really a blast…' Cuomo calls out of "Surf Wax America."
The album sparkles like a freshly opened can of beer, and iconic tracks like "Buddy Holly" and "Say It Ain't So" are just as smooth and refreshing as taking a sip. A perfect album for both the social butterfly or the tanning loner, Weezer's Blue Album is a lighthearted affair, perfect for those just needing to catch a vibe.
Angels & Airwaves – "I-Empire"
A perfect summer can sometimes feel intergalactic and out of this world, especially when you're young. So much so that when it ends, it feels like you're exiting a fever dream. But Angels & Airwaves' I-Empire is the perfect album to remind you that those experiences were real and that the heightened emotions you felt were genuine, even if they were corny.
'Over the bands cascading guitars and spaced-out interludes, Tom DeLonge's boyish whines are comforting even if they generate an eyeroll or two. "Did you know that I love you?" he calls out on "Breathe." "Come and lay with me." On "Secret Crowds," he testifies that he will build his lover her own world, devoid of war and filled with "voices of kids out walking dogs, birds, planes, cleanest cars." It's all so heightened, but when you're locked in a summertime trance, it hits the spot like a splash in cool water.
My Chemical Romance – "Danger Days: The True Lives of the Fabulous Killjoys"
Ditching the emo theatrics for moments of power pop and pop rock, My Chem's final record before their break up is as animated and opulent as the world it takes place in. "The Kids from Yesterday" is a sticky power-pop track that glides like a sunny afternoon drive, and "Summertime" is actually the saddest track on the album, as it taps into a fleeting romance that ends when the sun goes down. "You can run away with me, anytime you want," Gerard Way calls out defeated, knowing that she's already made her mind up.
Yellowcard – "Ocean Avenue"
There is no other album that captures those summertime yearnings quite like Yellowcard's Ocean Avenue. From the album's epochal title track to its humid album cover, the Jacksonville collective's fourth record beams like a ray of sunshine in the Florida heat.
The album basks in innocuous summertime romance and remains a perfect record for those yearning boys and girls who were convinced their infatuations could outlast the balmy weather. "I'm falling into memories of you and things we used to do," singer Ryan Key calls out. "Follow me there." From breaking away from our parents ("Way Away") to begrudgingly returning home at summer's end ("Back Home"), Ocean Avenue is saturated in teenage melodrama.