Top Stories
The Renaissance singer plays her first concert since 2018
Beyoncé, January 2023 (Mason Poole/Parkwood Media/Getty Images for Atlantis The Royal)
The Queen has returned!
Yes, you read that right. Beyoncé returned to the stage for the first time since her last headlining show in 2018. And, boy, did she deliver!
On Saturday, January 21, Beyoncé performed during the grand reveal of Atlantis The Royal, Dubai's new, iconic luxury resort. The hourlong concert was attended by over 1,000 people, including celebrities and special guests. Even Lizzo was in attendance!
The 25-time Grammy Award-winning superstar was backed by Firdaus - an all-female orchestra - and the Mayyas, a Lebanese dance group that took home the $1m grand prize on America's Got Talent in September 2022.
For those who still haven't caught the breathtaking - and leaked! - clips all over Twitter, TikTok, and IG, no, we didn't get a live performance of 'Break My Soul.' Talk about #JusticeForRenaissance. Queen Bey instead opted for a ballad-heavy setlist that included tracks like "Brown Skin Girl," "Halo," and "Spirit."
With significantly less choreography and fanfare than we've all come to expect from the Queen, the night was solely about Beyoncé's vocal ability, and its commanding presence and power.
She opened with 'At Last,' reminding naysayers that she truly has the right to use titles like "I'm Tha Girl." Believe me, you have got to hear the serene, siren-like ending she gave to her hit song 'Drunk In Love.'
While I was not on the guest list - I'm sure the resort meant to send me an invite but got busy - I was one of the hungry fans rushing to an IG live to catch an earful for myself.
And no, I am not ashamed (and Lizzo wasn't either!)
\u201cI have seen Beyonc\u00e9 perform live 10 times in my lifetime\u2026 and today the 11th time was on a IG live across a body of water of a hotel and I\u2019m not ashamed.\u201d

— FOLLOW @YITTY (@FOLLOW @YITTY) 1674334955
Big shoutout to Paul_Ah_Ah for risking it all, just so us fans can experience the mesmerizing magic that is a Beyoncé show.

Since Mrs. Carter has yet to release any visuals for Renaissance - her landmark 2022 project - this performance is merely a first glimpse of what's to come for us die-hard stans.
This is the start of a liberating era, especially since Bey's rumored to embark on the Renaissance World Tour this summer.
It feels like there's literally always a sale…and I'm the first to miss it. Sure, I get millions of promotional emails from brands because I sign up for 10%-off-your-first-purchase offers all the time. But, that doesn't mean I read them.
However, there's never a bad time to save money on my favorite products…or buy something I've been wanting for a while but couldn't afford full price. Look, either way, a sale is a sale.
When you are balling on a budget, your eyes should be constantly scanning the internet for those red letters indicating a big discount. Permanently set your search settings filter at "priced: low to high." We're looking for the cheapest possible price here - go ahead and cry if you find a lower price elsewhere after you buy.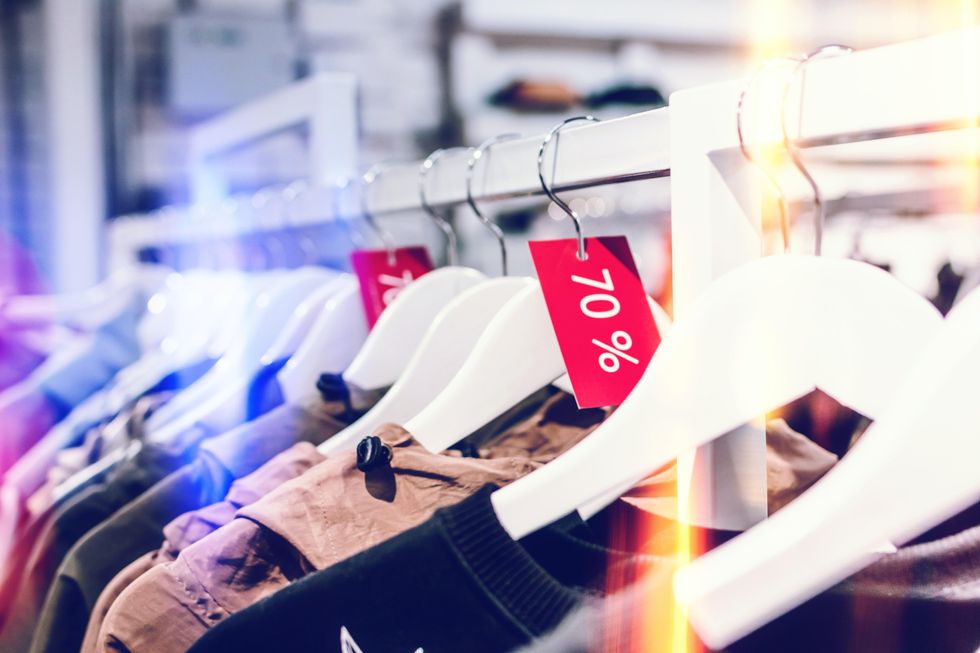 Artem Beliaikin via Unsplash
If you're like me, you have trouble finding this week's hottest sale. In fact, you often only hear about them from your friends when it's long over. And while I may not generally be the most credible source, I've taken the liberty of doing The Dirty Work.
I've compiled a list of the best sales happening right now - so you can treat yourself. It's post-holiday season so that arm-long laundry list of gifts to purchase for others is gone. That's right…it's time to start buying yourself silly little gifties again.
Ulta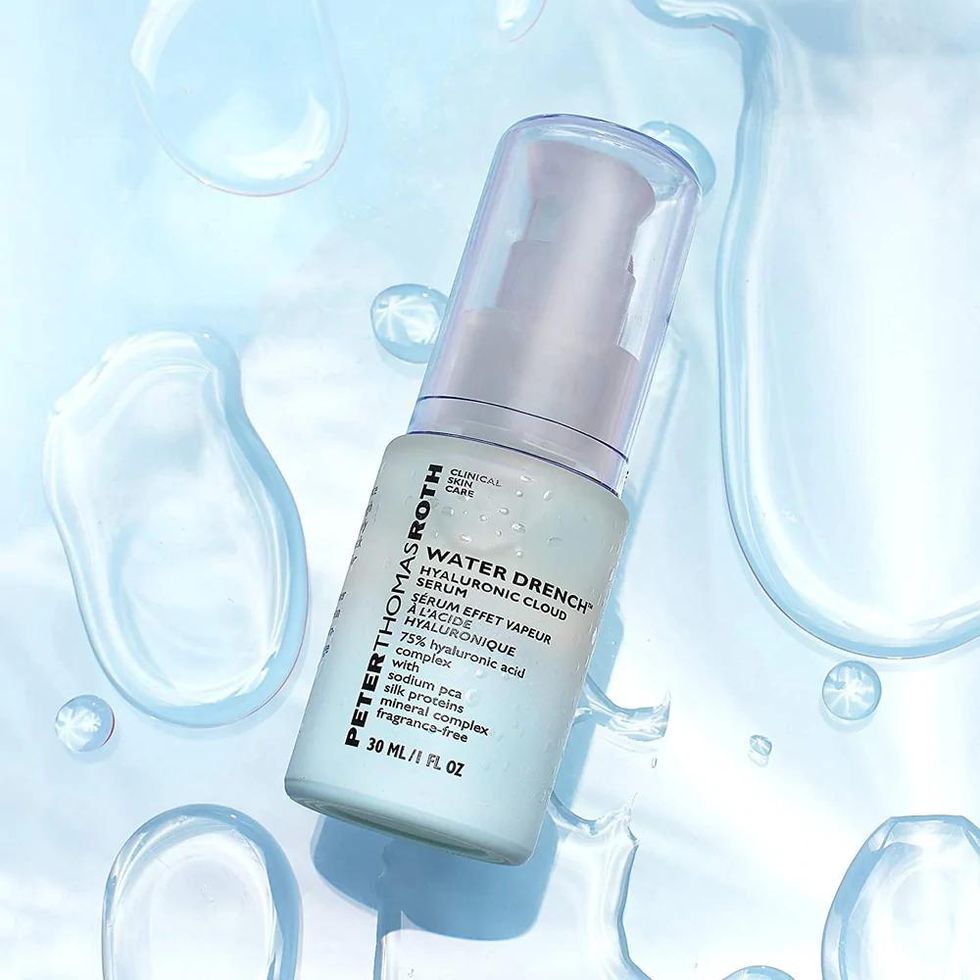 Ulta
Ulta is at the tail end of their Love Your Skin event, where you get half off skincare must-haves every day from some of the best brands. Wellness brands like Kitsch, The Body Shop, and Keys Soulcare are all 30% off as well.
Here are my picks:
FarFetch
FarFetch has an insane sale with items up to 70% off. This gets you a designer item on mega-discount…Dolce & Gabbana, Off-White, Jimmy Choo, and Balmain for literally a fraction of the price? I'm in. Always.
SSENSE
Nike, Maison Margiela, Jacquemus, and Versace are current features on the SSENSE sale. Up to 70% off designer clothing - right now. You can most definitely treat yourself to luxury on this shopping trip.
Zappos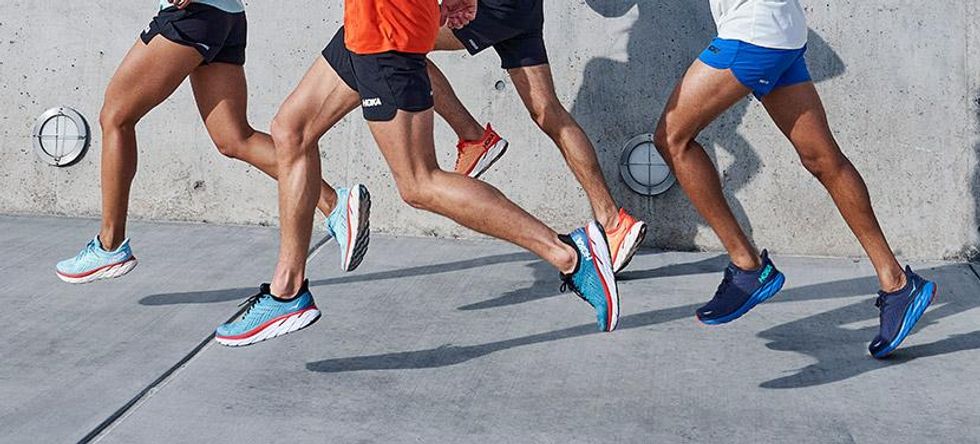 Hoka
We love a good shoe sale, but scrolling through every website is a hassle. Zappos always has a solid selection of your favorite brands. This week's sale choices do not disappoint.
QUAY Sunglasses
With 20% off your first purchase, QUAY already lands you a great deal off the bat. Right now they have 30% off two or more sunglasses. Plus, their sale section has deals close to 50% off.
Abercrombie & Fitch
Doesn't Abercrombie have a sale every other day? But I'm here for it. Right now, it's up to 50% off select sale items…that's double the amount off the original price. Abercrombie has the best basics and has become the staple place to buy jeans. A rebrand to end all rebrands.
Updated 1/23/2023
We're down to four final teams heading into the Divisional Round: the Cincinnati Bengals, San Francisco 49er's, Philadelphia Eagles, and Kansas City Chiefs. Next weekend, the 49er's will meet the Eagles and the Chiefs will meet the Bengals in their respective games. Winner goes to the Super Bowl.
The Cincinnati Bengals upset the Buffalo Bills, which negates the need for a neutral AFC Championship game. The Bengals will travel to Kansas City to meet Patrick Mahomes. Meanwhile, Mr. Irrelevant Brock Purdy will try to lead the 49er's to the Super Bowl with a win in Philadelphia against Jalen Hurts and the Eagles.
Worth noting is that Patrick Mahomes suffered what looks to be an ankle injury during the Chiefs' game last weekend. He returned to the game, but there are obvious concerns there.
All 32 teams play 17 regular season games for a chance to get to the Playoffs and win it all. And we'll be updating you with all of the 2023 NFL Playoff news you'll need each week. Starting off with this weekend's Wild Card Round:
The Wild Card Round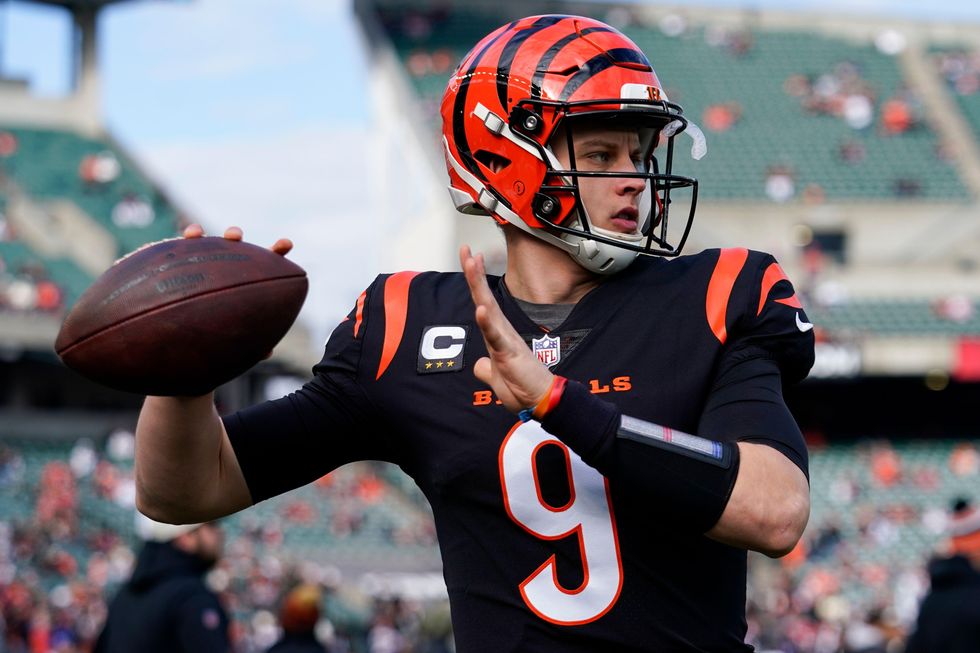 Joe Burrow
Jeff Dean/AP/Shutterstock
The NFL splits their 32 teams into two conferences: the American Football Conference and the National Football Conference. During the Wild Card round this weekend, there will be six games: three AFC games and three NFC games.
Since the #1 team from each conference has a bye week, they won't play until the weekend of the 20th during the Divisional Round. Both the Kansas City Chiefs and Philadelphia Eagles will benefit with the rest from the bye, and will face the lowest seed from the winners of the Wild Card Round.
According to the ESPN website, the games will go as follows:
NFC
(7) Seattle Seahawks at (2) San Francisco 49ers - WINNER: SAN FRANCISCO
(6) New York Giants at (3) Minnesota Vikings - WINNER: NEW YORK
(5) Dallas Cowboys at (4) Tampa Bay Buccaneers - WINNER: DALLAS
Bye: (1) Philadelphia Eagles


AFC
(7) Miami Dolphins at (2) Buffalo Bills - WINNER: BUFFALO
(6) Baltimore Ravens at (3) Cincinnati Bengals - WINNER: CINCINNATI
(5) Los Angeles Chargers at (4) Jacksonville Jaguars - WINNER: JACKSONVILLE
Bye: (1) Kansas City Chiefs
After the Wild Card round, teams will be re-seeded by the NFL. This ultimately becomes more fun if there are upsets. For example, if the New York Giants beat the Minnesota Vikings and Justin Jefferson, the Giants may have a chance to play the Philadelphia Eagles in the Divisional Round. Since both the Giants and the Eagles are in the same division during the regular season, this would be their third time playing each other this year.
The Divisional Round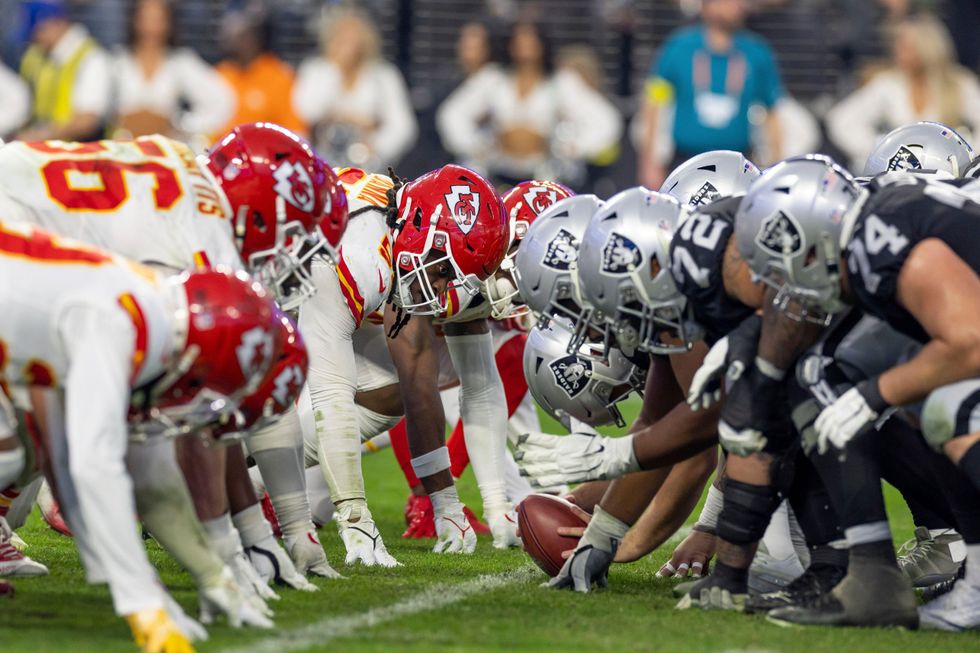 Kansas City Chiefs vs. Las Vegas Raiders
Jeff Lewis/AP/Shutterstock
Typically throughout the playoffs, the highest seeded teams get home field advantage until the Super Bowl. The Divisional Round games will be played in Kansas City and Philadelphia, as will the AFC and NFC Championships if both teams advance.
Conference Championships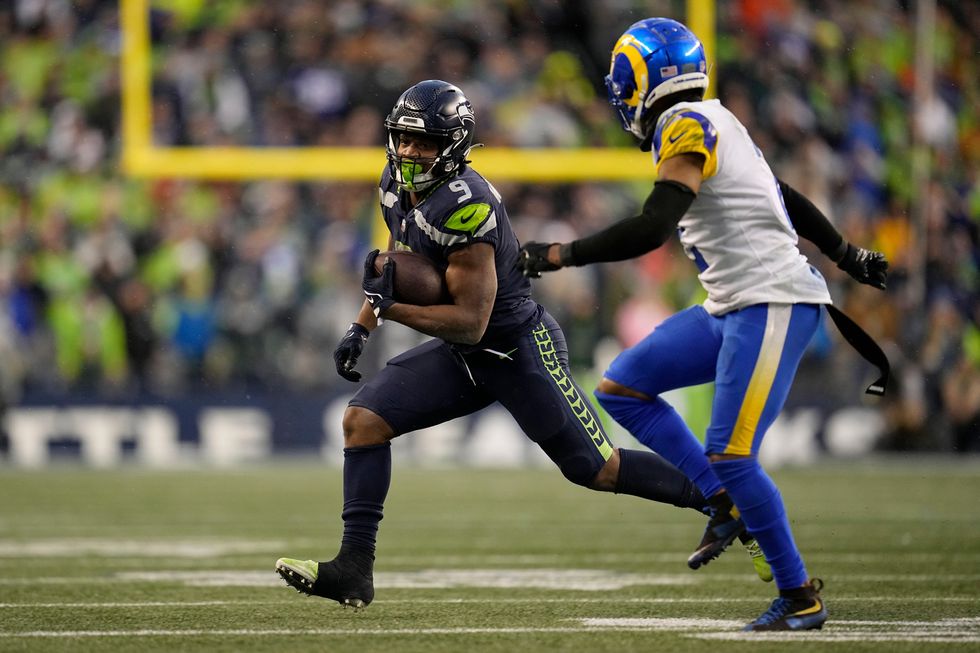 Seattle Seahawks vs. Los Angeles Chargers
Abbie Parr/AP/Shutterstock
On January 29, the final two games before the Super Bowl will commence. The remaining highest-seeded teams will have home field advantage. However, if the Chiefs end up playing the Buffalo Bills, the game will be held at a neutral site in Atlanta.
The neutral location decision was determined after the tragic Damar Hamlin injury during the Bengals-Bills game. Since the game was ruled a "no contest," the Chiefs automatically became the #1 seed.
Super Bowl LVII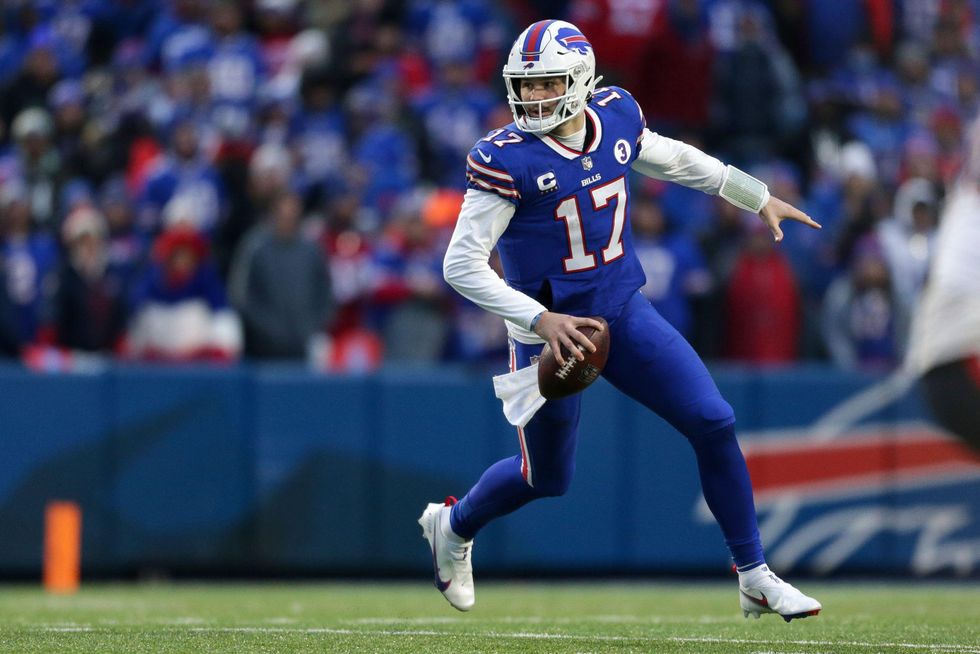 Josh Allen
Joshua Bessex/AP/Shutterstock
The respective winners from the AFC and NFC Championship games will meet in Glendale, Arizona on February 12 for Super Bowl LVII. Get ready for commercials, the Rihanna halftime show, and some of the best football you'll see all year.
What Makes The Playoffs Fun?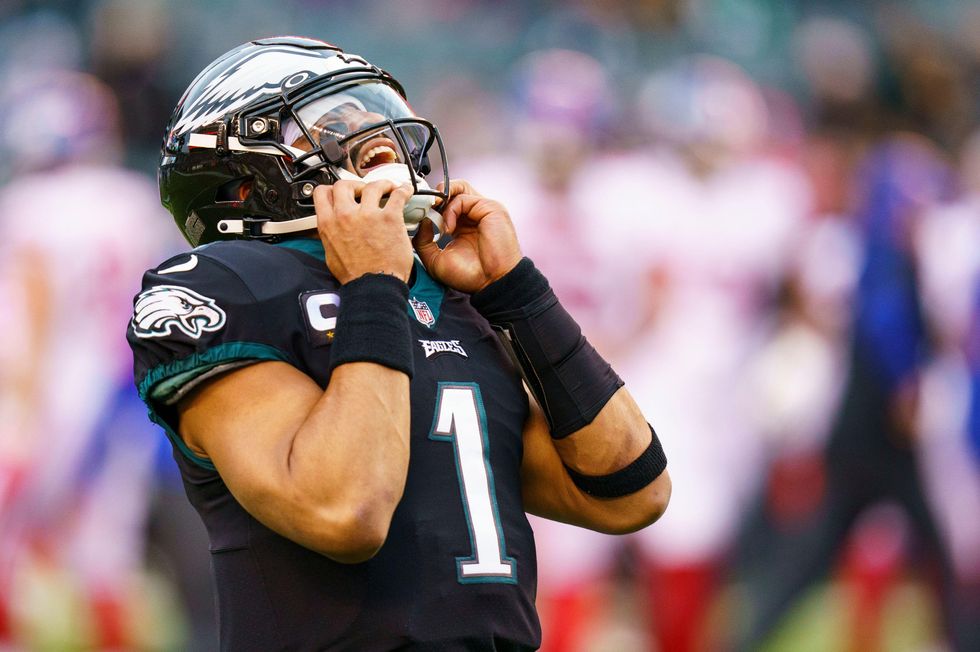 Jalen Hurts
Chris Szagola/AP/Shutterstock
This year, everyone has something to prove in the playoffs. We are potentially seeing Tom Brady's final year at QB after a 27-year reign in the NFL. Fan favorite Joe Burrow of the Cincinnati Bengals is looking for a return to the Super Bowl after losing to the Los Angeles Rams last year – and that's not all.
The New York Giants are seeing playoff contention for the first time in years, and the San Francisco 49er's will be led by third-string QB, last pick in the NFL Draft, Brock Purdy. Purdy has 1,374 yards and a pass completion of 67.1%, showing he maybe isn't Mr. Irrelevant after all.
Young teams like the Los Angeles Chargers and Jacksonville Jaguars will have chances to prove themselves. Lamar Jackson will make his return to the Baltimore Ravens after battling an injury towards the end of the season, while the Buffalo Bills led by a Josh Allen-Stefon Diggs duo will be hard to beat.
The Pittsburgh Steelers had a slow start to the season, but have had a Cinderella story throughout. We have more exciting teams like the Seattle Seahawks, led by potential Comeback Player of the Year, Geno Smith, and the Philadelphia Eagles and KC Chiefs are looking to prove why they're the #1 seed.
The stakes are high. Playing at the highest level of the game means anything can happen. While you may think the script is written and the best teams on paper will win, I have a feeling the playoffs are going to consist of some major upsets.