Trash as a word can define many things. Items you'd throw out, trash. An adjective that describes a person or things that are no longer of use to you, trash.
Balenciaga's $2,000 trash bag, total trash.
Balenciaga creative director, Demna, told Women's Wear Daily: "I couldn't miss an opportunity to make the most expensive trash bag in the world, because who doesn't love a fashion scandal?"
That's right, in a world of soaring inflation and reckless spending, Balenciaga has found a fresh way for us to feel fussy in our Balenciussies. It's proof you can throw a big brand name on anything and call it fashion.
Back in March, we caught a glimpse of this bad boy during Paris Fashion Week, when it was gifted to Balenciaga's muse: Kim Kardashian. I know there are a lot of jokes to be made here, so I'll give you permission to fill in the blanks.
I struggle to find a way to justify this purchase. If you genuinely buy this and use it to toss out your trash, I judge you. There's only one positive: Santa can now slide down your chimney sporting a designer sack.
Are they running out of ideas? Should the greater culture been clued in to the meaning of the term "camp?" I'm all for taking risks in the fashion world, but let's keep household items out of it. What's next, bubble wrap skirts? (Don't get any ideas, Balenciaga…)
Allow me to introduce the first Balenciaga bag knockoff: the Glad ForceFlex trash bag. Pick up a pack of 90 for only $20 at your local drugstore. The best thing about these bags is they can hold up to 80 lbs of your favorite purse items!
Has Balenciaga absolutely lost it? I don't want to see a single person walking around with this glorified trash bag - unless they were gifted one. Spend your money on what you want, but don't let luxury fashion brands brainwash you into thinking this is trendy.
Jean Nelson via Deposit Photos
I don't know who needs to tell you this, but Keke Palmer isn't "some up-and-coming indie actress" Jordan Peele discovered on the street. She isn't trailblazing her way to the top by starring in Nope. She already is at the top, and she wants you to know that.
Maybe the public forgot about Keke for a minute, although I'm not sure how. But allow me to reintroduce her.
Do I call her Keke Palmer, Primetime Emmy Award Winner? Keke Palmer, five-time NAACP Image Award recipient? Keke, as True Jackson, VP? One of TIME's most Influential People of 2019?
That Keke? Certainly, she couldn't be the one everyone is praising for her newly found acting talent in the Nope movie alongside Daniel Kaluuya. Despite her Screen Actors Guild award nom, the Daytime Emmy nom, etc., people seem to have forgotten that Keke Palmer is abundantly talented…And she's been around forever.
In 2006, Akeelah and the Bee graced our screens and we fell in love with Keke's tenacious, cheeky personality as the title role. You found yourself rooting for Akeelah, who came from nothing, to win the Scripps National Spelling Bee.
With some child actors, you watch their career dwindle due to overexploitation - many of them spinning off the rails, even more of them quietly returning to comfortable anonymity. You find yourself Googling " what happened to [star of favorite childhood comfort film]" and finding nothing.
And yet, Keke Palmer didn't have one of those public mental breakdowns. Or tweet out controversial opinions years later that would offend her fans. She quietly achieved milestone after milestone.
Until Nope came out and people raved. They praised Keke Palmer's acting ability, questioning whether or not she was the newest A-list celebrity in the making. They put her name next to the likes of Zendaya.
But…she's not newly famous. She's been leading films and TV series for 2 decades. Jordan Peele by no means discovered her. So why are we talking about her acting ability as if it had been a secret?
The thing is, Keke Palmer doesn't need to be compared to Zendaya. She's in her own league, she said it herself. It's our fault for thinking we even need to mention Zendaya and Keke in the same sentence, especially when it comes to making comparisons.
And why do we have to continuously compare actresses to one another? Can't they both be insanely talented, one-of-a-kind actresses who make incredible pictures?
It's the perfect example of how society feels the need to pit young, successful Black women against each other. There is no reason for us, as fans and human beings, to undermine one's success to validate the other.
Palmer isn't just the sweetheart of Akeelah and the Bee or the star of Disney Channel original Jump In! alongside Corbin Bleu. She's a barrier-breaking actor, with a plethora of awards and nominations alike.
Scream Queens. The first Black Cinderella on Broadway. A role in Disney's Lightyear. Hustlers. The youngest talk show host ever, thanks to Strahan, Sara and Keke. A face that has inspired many memes with hilarious quotes to accompany.
This is Keke Palmer, who has been providing us with laughs and quality films for over a decade. Who has given us over 100 television and movie credits, but somehow has gone forgotten until now.
Jordan Peele's Growing Fanbase
This newfound praise for Keke could be due to the ever-growing brand of Jordan Peele. More and more viewers are coming to the movies just because they are a fan of Peele's cinema.
Maybe the new wave of movie-goers aren't keen on Palmer's earlier work. They haven't seen her own the silver screen as the star in other productions simply because the other movies weren't Peele's.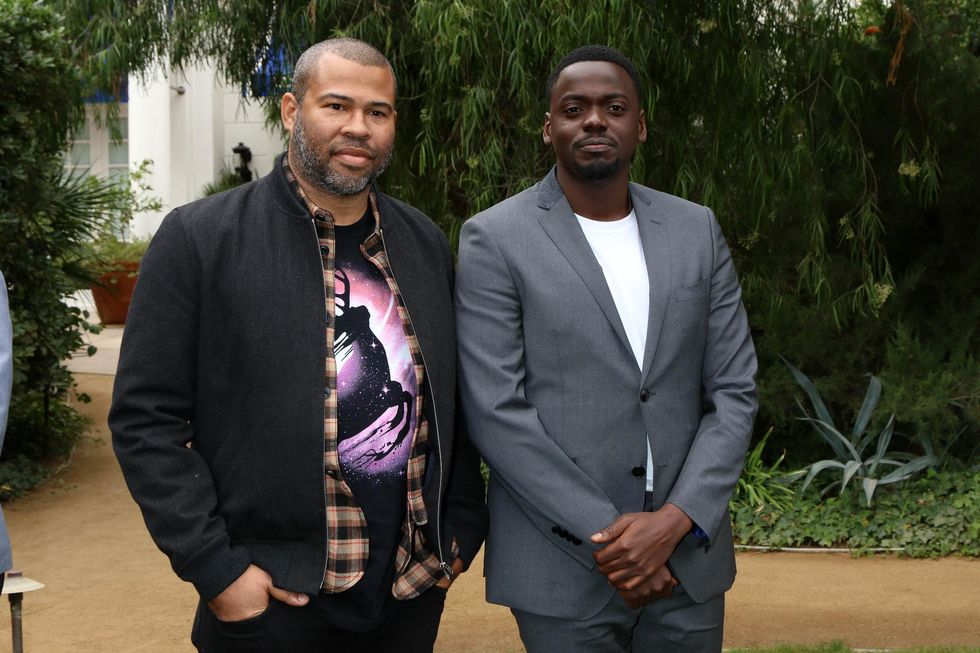 Jordan Peele & Daniel Kaluuya
The obsession began with Get Out back in 2017, a film that plays on ideologies of Black trauma. From there, Peele's success only grew, creating mind-twisting horror flicks that were unlike anything the public had seen before.
While I'm glad Keke Palmer is finally getting the recognition she deserves, let us not forget that she has been serving this entire time. This isn't the "New Era Of Keke Palmer"... she's been here all along.
Deposit Photos
Some celebrities make their pets a part of their brand. Paris Hilton was inseparable from her tiny, spoiled dogs in the 2000's. Swifties go gaga for Taylor's cats almost as much as she does. And Adam Sandler routinely performs with his comic sidekick bulldogs Matzo Ball and Babu.
Then there are the celebs who post about their pets…only to never show them again.
TikTok user @jessweslie bravely asks, "Where are the Kardashians' and Jenners' dogs?"
She goes on to ponder the whereabouts of Kendall's Blue, the Disicks' Christmas golden retriever, Kourtney Kardashian's Honey, Kim Kardashian's Sushi, and North's black and white dogs.
The Kardashian-Jenner clan has always been obsessed with their public image, and adorable dogs make for a positive spin. It's even a popular screenwriting shortcut to reveal a character's morals based on how they treat a dog. And amidst many a scandal, the Kardashian-Jenners can always use some positive PR.
So, where are the dogs?
In a 2019 episode of Keeping Up With The Kardashians, Khloe revealed that she had to rehome the three puppies that Kris had gifted the eldest Kardashian sister.
"I just moved back into my house…I've done my research … they're going to people who will love and adore them."
Khloe's not the first celebrity to admit rehoming after biting off more than they could chew. Hailey and Justin Beiber rehomed their "amazing, but psycho" $35k bengal cats in 2021.
In a viral 2018 video for GQ, Kylie Jenner asked then-BF Travis Scott to list all her dogs' names.
​Out of her four dogs, he struggles to name more than one of them correctly. Thus revealing the fakeness of their relationship, or more likely, how little time the two of them spend with her dogs.
So, our theories:
Scenario #1: The Kardashian-Jenners routinely purchase puppies for cute photo opportunities, then rehome them before they grow bigger and demand more attention and quality care. Khloe's admission makes this a possibility.
Scenario #2: They keep the dogs, but outsource all their care. They hire professional trainers and handlers to train and take care of them so that they can focus on more important things. A distinct possibility.
The truth is that we, the public, will never truly know. The Kardashian-Jenners are the ultimate experts at only showing the camera what they want. So, whether the animals are gone for good, at a trainer's place, or merely off-screen and ready for loving, they've decided not to reveal it.

Hopefully, adding a new furry member to your family means for life. And if you're ready to make that huge commitment, here are some of our favorite pet products to help you out.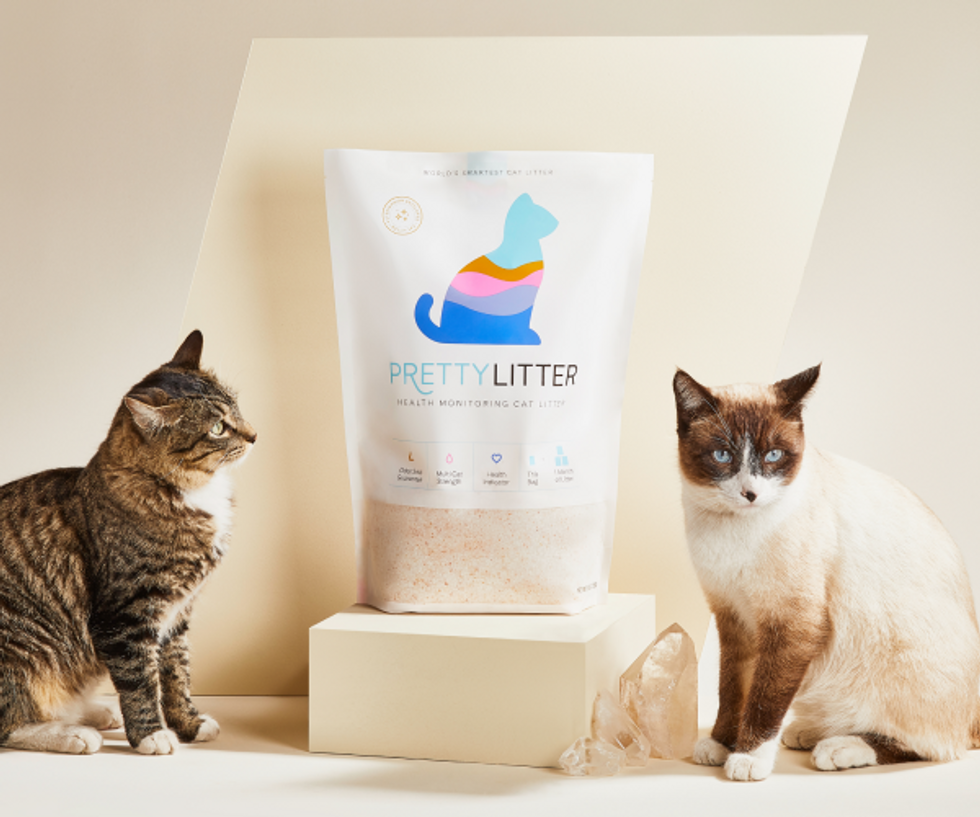 This color-changing litter actually helps you monitor your kitties' health! PL's formula reacts to certain urinary elements such as levels of acid that make color changes visible to the naked eye. So you can spot potential health problems before your cat develops symptoms. With 20,000+ rave reviews, where pet owners praise the litter for its valuable health monitoring and the lightweight silica gel crystals' super absorbancy.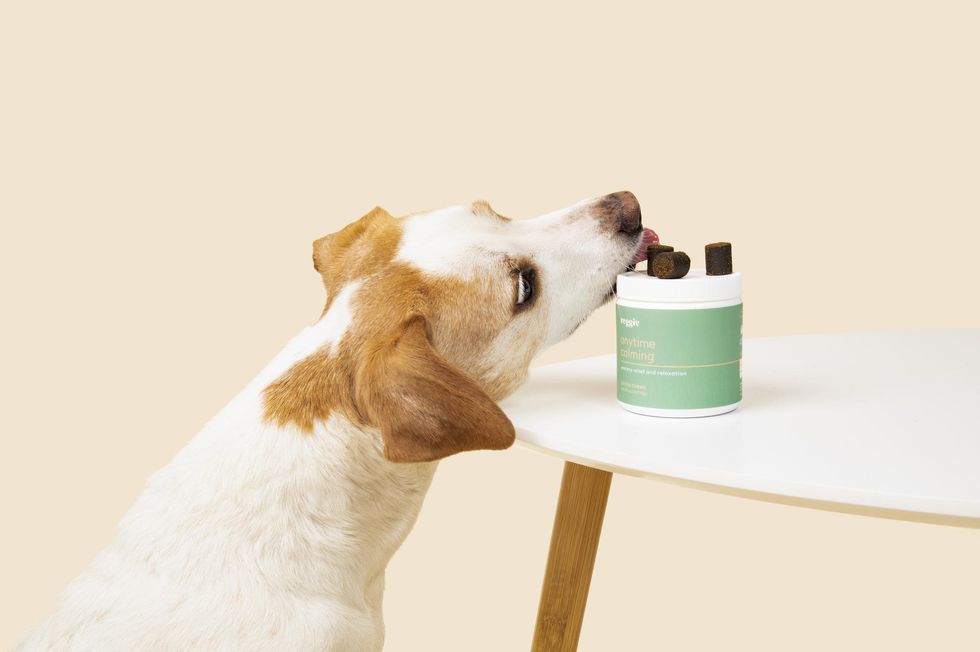 Premium dog supplements in the prettiest packaging ever provide support for everything from hip and joint pain to anxiety. Made in the U.S. and vet-approved, there's a 100-day money-back guarantee. So if you're not happy, Reggie's got your back.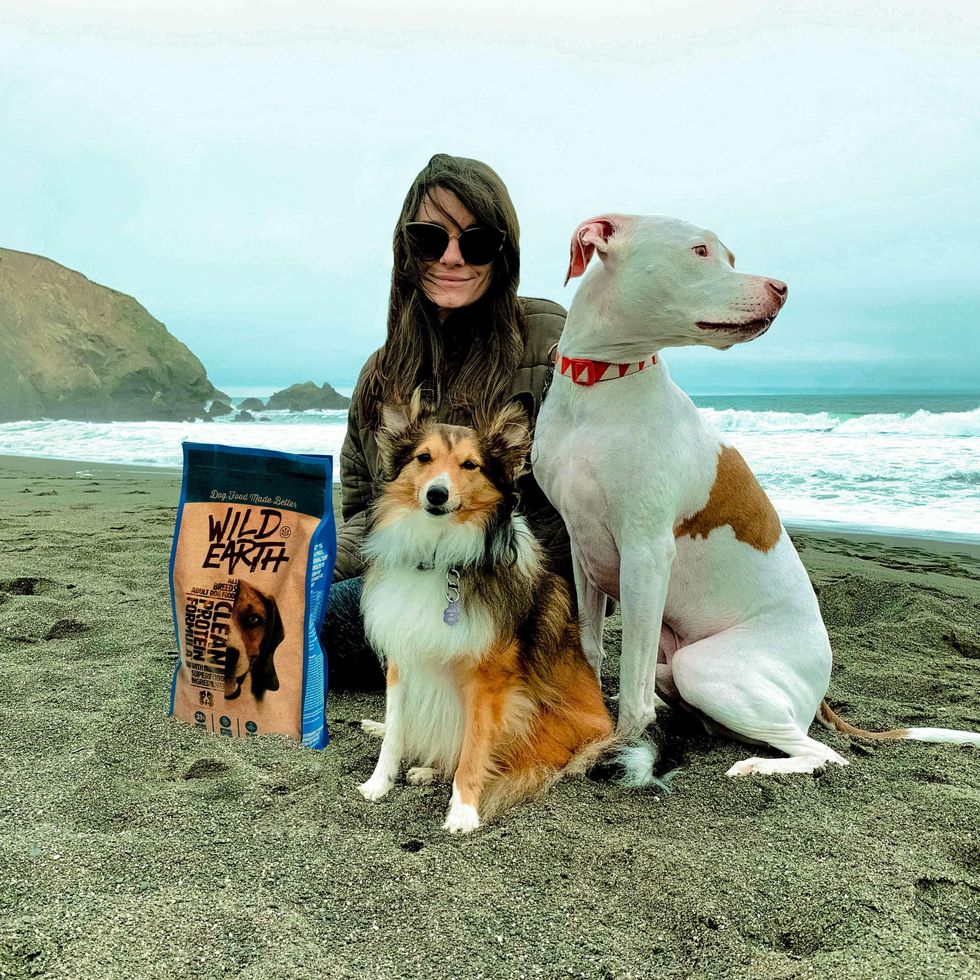 Dogs deserve the best of everything. That's why this vet-formulated kibble is built with superfood ingredients for total body health benefits. After switching to Wild Earth, over 86% of customers report health improvements in their dogs. Start off with the yummy treats or go big on the Rich Umami and Roasted Superfood Complete Protein Dog Food. Your dog will love you forever and ever.