Top Stories
A whirlwind of Gap x Balenciaga, Julia Fox, and wrestling with the reality of Pete Davidson and Kim Kardashian
Kanye West is always in the middle of a redemption arc, it seems.
The rapper is known for being bold and brazen in all aspects of his life, and this has garnered him both recognition and respect in — seemingly — any endeavor, spanning industries like music, fashion, business, and culture.
However, this attitude has caused him strife in his internal life and catapulted him into controversy more and more often as he gets more and more famous.
From his decade-spanning drama with Taylor Swift, his inflammatory political takes, his unsuccessful and dangerous run for president, and his now-over relationship with Kim Kardashian, Kanye has made himself a mainstay in the news and a beacon for negative attention.
Now, Kanye is considered one of the most controversial figures in rap music, but his billionaire status and business success prove that he's still successful in his creative endeavors — for better or for worse.
The past two years have been tumultuous for us all, but Kanye has experienced both professional and personal setbacks in full view of the public. From his presidential loss, his divorce, and losing one of his closest friends — Virgil Abloh — to a battle with cancer, things were looking bleak for Kanye West. Yet, Ye and his various ventures have already launched 2022 with a slew of private developments and fresh projects.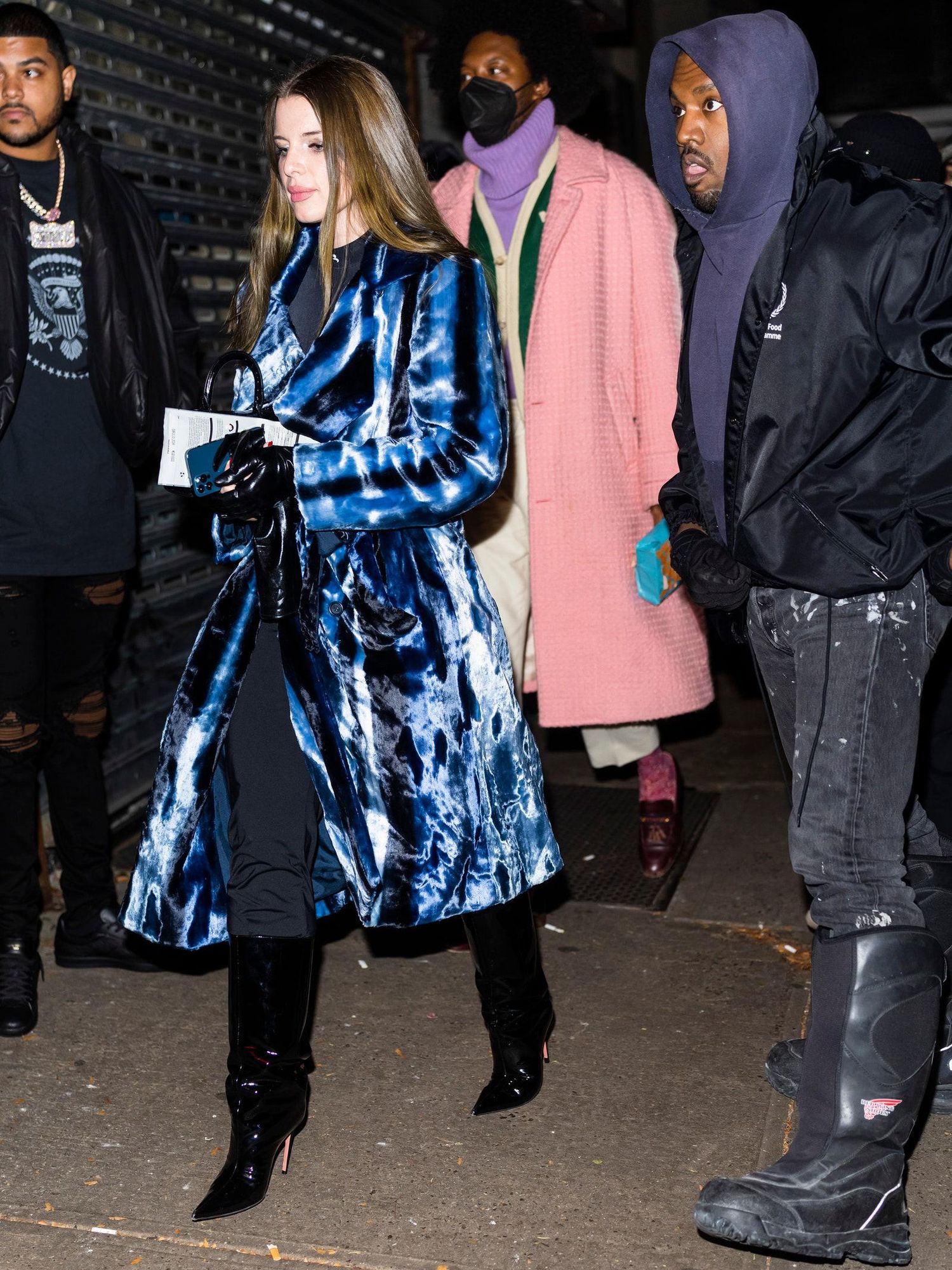 Matching her outfit to her phone? We love to see it
The Yeezy Life
For a while, Yeezys were the pinnacle of sneakerhead obsessions. Though many initially doubted Kanye's foray into fashion, he established himself as a visionary and pioneered trends like monochrome, earth tones, athleisure, oversized silhouettes, and space-age shapes.
With the Kardashians his own personal models and brand promoters, Yeezy was the darling of the streetwear set and the high-fashion crowd alike.
The brand keeps expanding including his recent collaboration with GAP — YZY — a more affordable iteration of the classic Kanye style. Despite pandemic launch delays and legal issues, YZY's limited releases have already proven successful.
On January 7, 2022, this high-low venture grew even more luxe with the announcement that the major fashion house Balenciaga has joined Yeezy and Gap in the "YEEZY GAP ENGINEERED BY BALENCIAGA" collab.
Kanye has been a major fan and patron of Balenciaga and its creative director Demna Gvasalia for years, often wearing the brand when not wearing his own. This news comes as a welcome surprise to fans who are eager to see what the two create, as well as the chance to buy Balenciaga at more affordable prices.
The Kim Kardashian-ificatin of Julia Fox
But GAP is not the only one getting a Kanye and Demna inspired makeover. While Kim Kardashian's post-divorce relationship with Pete Davidson has been the one getting all the press so far, the Kanye West/Julia Fox relationship Julia Fox is now on our radars after their tell-all feature with Interview Magazine.
The piece follows Kanye and Julia's date night, which is so much more than your average dinner-n-movie. (Kim and Pete already did that — in Staten Island no less). So, of course, Kanye had to go one step further to intrigue the press.
The most unique aspect of the date is when Julia reveals that Kanye had prepared a slate of outfits for her. And then he dressed her for their night — and the inescapable paparazzi — the outfits being Balenciaga ensembles of course.
"Ye had an entire hotel suite full of clothes," Fox revealed. "It was every girl's dream come true. It felt like a real Cinderella moment." Kanye also engineered a photoshoot for Julia while they dined to document the night — making memories the two of them could cherish forever— while sharing with the entire world of course.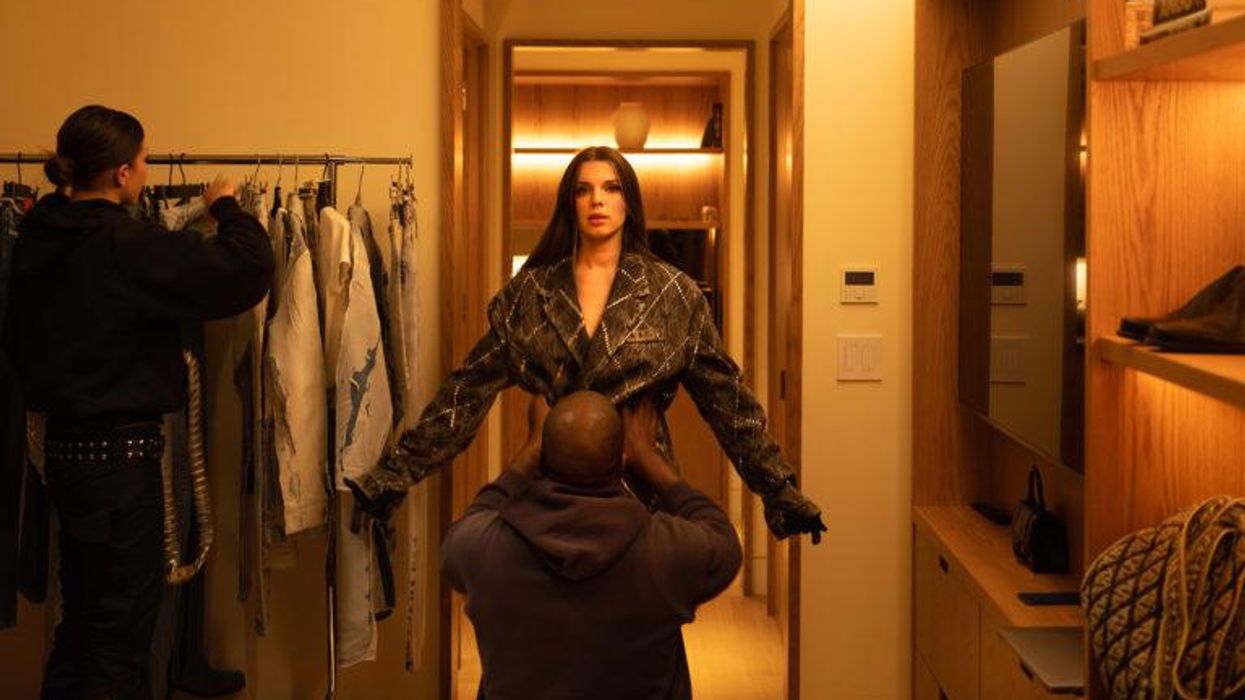 The aforementioned Balenciaga moment
This highly curated aspect is reminiscent of the beginning of Kanye's relationship with Kim. While already a reality star, Kim was not taken seriously by high fashion until Kanye came along. When their wedding was featured on the cover of the September 2013 Vogue, many were up in arms. But Kanye had the vision to elevate her look and make Kim the biggest name in fashion … and he did.
So, perusing the date photos is giving us some serious deja vu harkening back to early KimYe content. Paired with the new YZY collab, Kanye seems to be exiting that smattering of 2021 low moments with projects that are sure amplify his status to the stratosphere. The man is a master curator and what he's curating now is an overhaul of his brand and his life, hoping for a return to grace. And all we can do is watch.
With her talent, high energy, and vintage style, Catie Turner quickly became an American Idol favorite. She didn't win, but her seventh place finish was enough to earn a loyal fanbase.
But what happens after the show is over?
Watch Jordan Edwards and Demi Ramos talk to Turner about forging her own path, signing to a major label, and the success of her single "God Must Hate Me."
CULTURE
Rather than making restrictive resolutions, a more beneficial way to approach the year is by making intentions
How did the year go by so quickly?

2021 was definitely one for the history books. A year that began mid-pandemic and the culmination of the Trump Presidency, a 4-year period of strife bookended by the January 6th insurrection. Once Biden was inaugurated and vaccines rolled out, we allowed for small glimmers of hope. Then Hot Vax Summer was in full effect and — for a while — things were looking up.
But now we're passing into another pandemic year, still firmly stranded in these unprecedented times. When facing such a short term future, how do you make resolutions that count?
You don't. This year, we're letting go of the old resolutions that — let's face it — never served us anyway. In a normal year, the majority of people give up on their resolutions within the first month. And 2022 is already not a normal year.
According to Jungian psychoanalyst James Hollis in The Guardian, we're used to our habits, routines, and even our self-sabotaging behavior. "No one awakens in the morning, looks in the mirror and says, 'I think I will repeat my mistakes today' or, 'I expect today I will do something stupid, repetitive, regressive and against my best interests. But frequently, this replication of history is precisely what we do."
It's too easy to revert to what we know, especially in a time of stress where self-soothing behaviors lose out to self-discipline. And who can blame us? This is a year to rest, to take it easy on ourselves — we're entering yet another pandemic year battling the strongest variant yet, and things feel more hopeless than ever.
For some, this means the self indulgence will continue. But if the new year fills you with self improvement fervor, don't waste time making old fashioned resolutions. Most likely, you're setting yourself up to fail. Instead, people are taking a different approach this year.
According to The Guardian — Jocelyn K Glei — host of the Hurry Slowly podcast says: "Focusing your mind on an imagined future where you're someone different makes your now-self inevitably 'less-than.'" Instead, she recommends using the new year to take stock of the preceding year's achievements and transformations.
Taking time to look back with gratitude is a good practice to keep you from beating yourself up about what you didn't accomplish. Perfectionism has no place in a pandemic — neither do those six-pack abs you committed going to on January 1st 2020 … and 2021. Reflection is also key for understanding where you are in each area of your life. So if you want to make constructive changes, here's where to start.
Rather than making restrictive resolutions, a more beneficial way to approach the year is by making intentions that are less goal oriented and more delineated. Rather than vowing to "lose weight" and then dropping this goal because you'll never hit the gym at 6am every morning, try setting an intention to "move everyday" or "try one new healthy recipe a week."
By focusing on specific habits that actually improve your day-to-day experience, you can change your life in a series of slow moments, rather than taking on too much at once.
Here are some intentions to replace popular resolutions — and some gift ideas — to help get you started: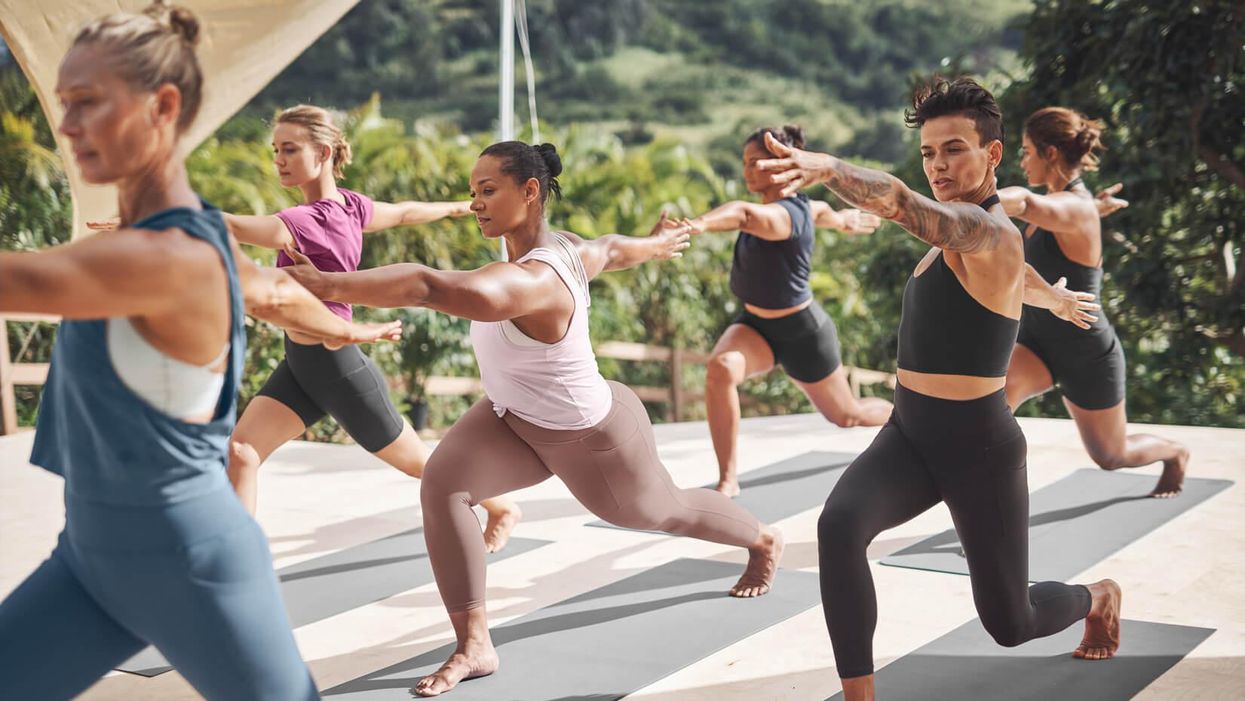 Instead of swearing to "Lose Weight," try daily stretching or doing one home workout a week. This sleek midnight shade yoga mat from Athleta removes any barriers. It's the perfect tool for your journey to being more active, without being intimidating. It's versatile enough for at-home videos or studio sessions.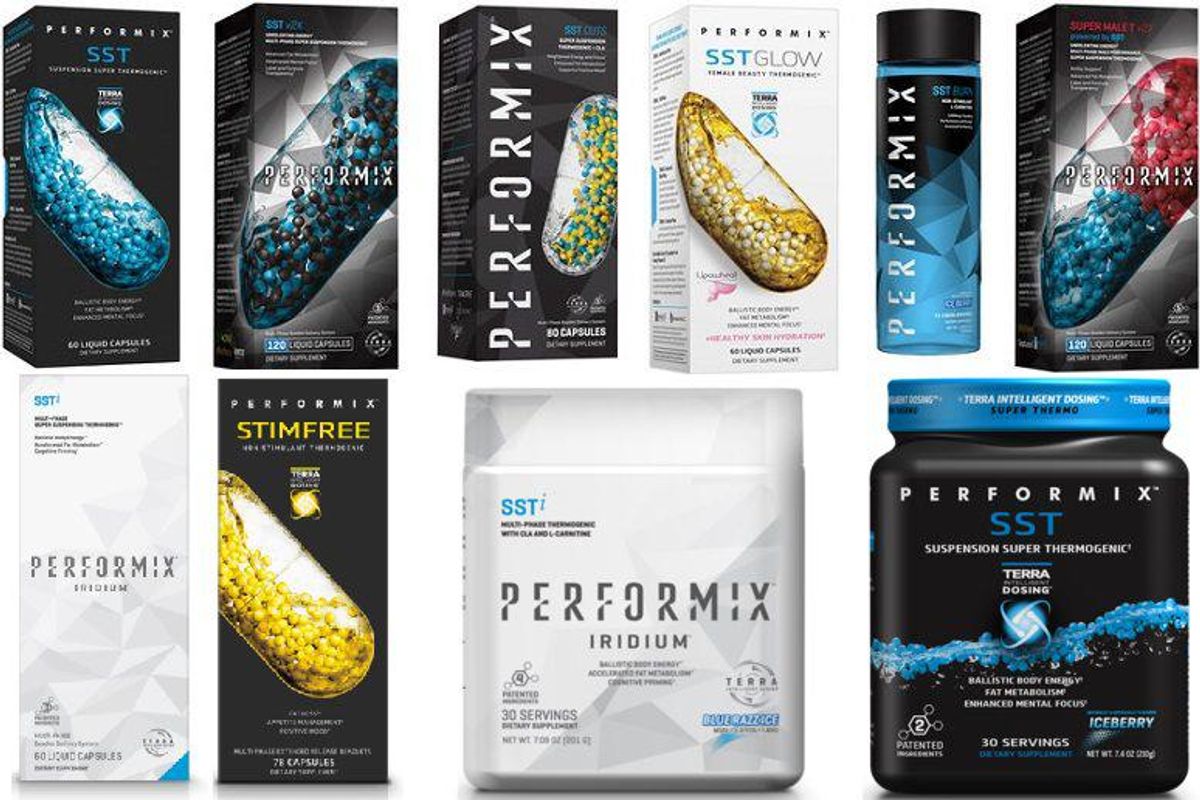 Instead of promising to "Eat Healthier," try adding one new ingredient, supplement, or recipe to your diet every week or month. Skip the takeout, delivery, and frozen dinners. Step away from the microwave and out of your comfort zone. Check out Performix's wide range of health foods and supplements — from gummies to protein powders for delicious smoothies.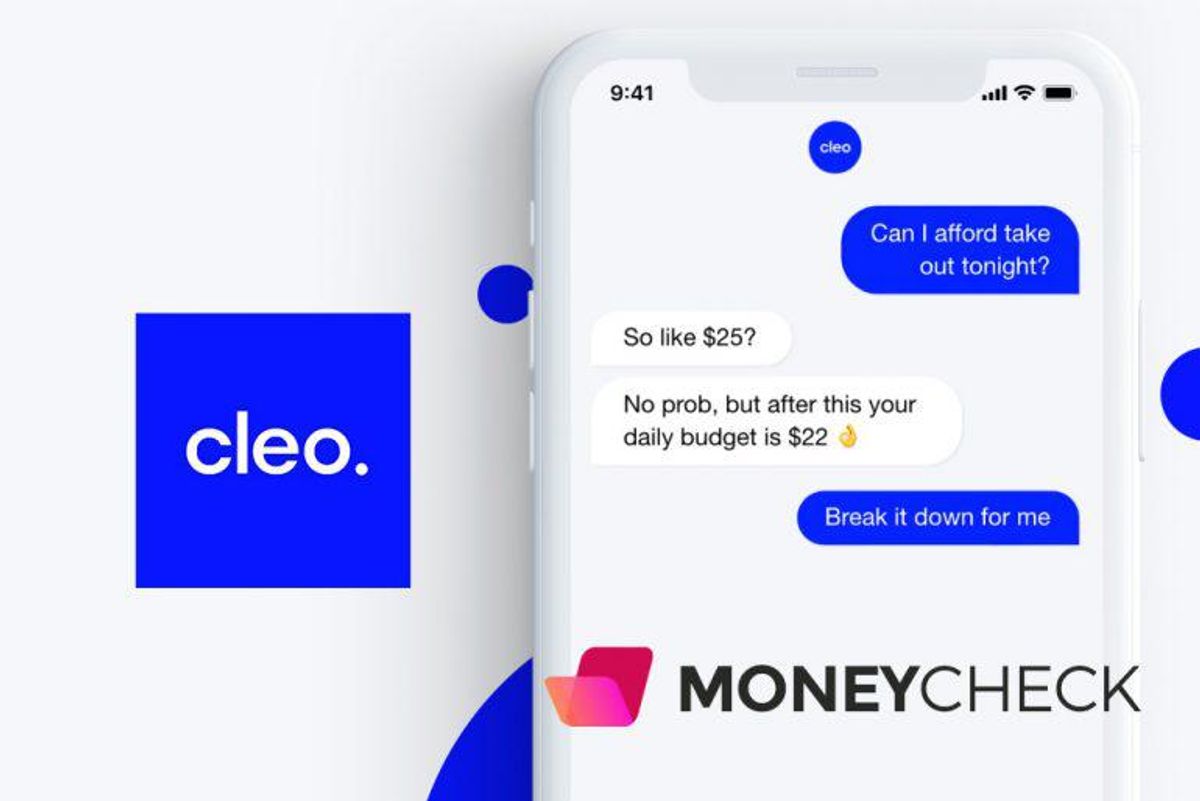 Instead of pledging to "Save Money," make an actual plan to examine your spending patterns. It's time to stop expecting extra dollars to magically show up in your account. Being honest with yourself is the first step in forging a better relationship with money. Meet Cleo — an app that makes personal finances less intimidating while encouraging you to stay on top of your spending. Plus, they have one of the best Instagram accounts in the game!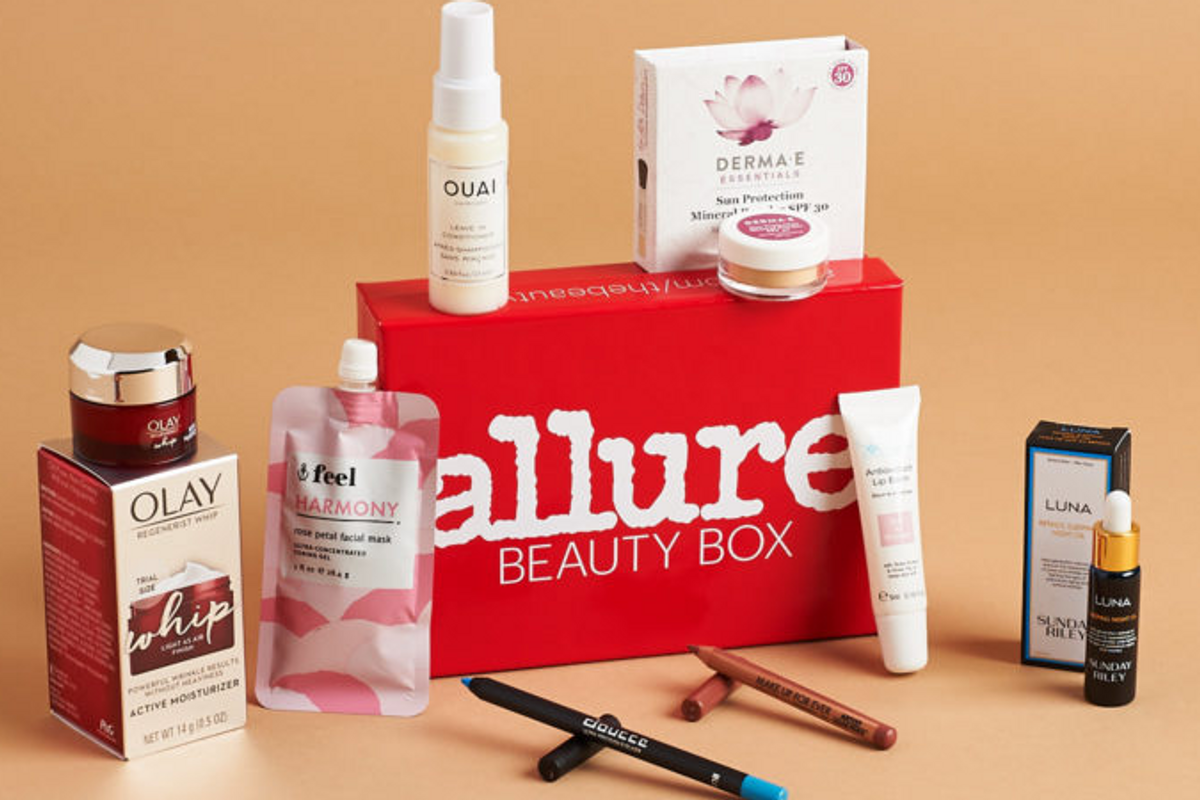 Instead of vowing to "Stop Impulse Shopping," you get one splurge a month and no more. By making room for fun spending in your budget, you won't overspend. One excellent value gift you can give yourself is the Allure Beauty Box. For only $23 dollars a month, you get a subscription to all the latest beauty products at an outstanding price. Plus, if you're patient enough to delay sampling the products — saving one for every couple of days — you prolong that post-purchase feeling a little longer.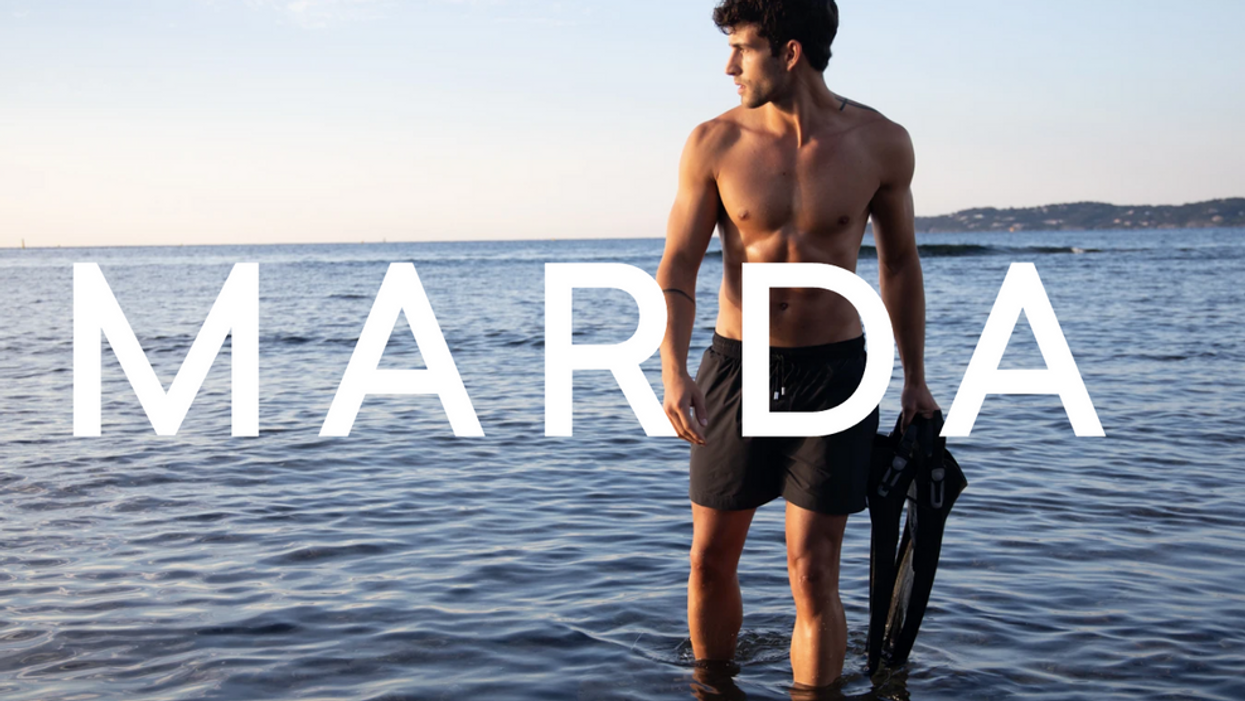 Instead of assuring yourself that you'll "Get a Beach Body," just go to the beach in the body you have. Treat yourself to a new swimsuit by MARDA — a sustainable swimwear company from Denmark that's unparalleled in comfort and style. Pull on a pair of these high-end swim shorts and you'll feel confident in your skin. Body positivity doesn't start when you reach your goal weight, it starts when you feel good about how you look, no matter what.
Whether you're refraining from resolutions this year or merely changing how you approach them, there's always a more positive way to challenge yourself to be a new and beautiful you.