Deposit Photos
Updated: 9/8/2022
In a surprising twist of events...it appears Kourtney Kardashian woke up and chose irony. Kourt has been named Boohoo's new Sustainability Ambassador....where do I begin?
Can we start with the fact that Boohoo, a fast fashion brand, is claiming they are at all sustainable? And to top it all off...their face of "sustainability" is Kourtney Kardashian, whose water intake literally had to be flagged by the city of Los Angeles? This has to be some episode of What Would You Do?
I bet Kourtney did this on Kris Jenner's day off, because there is no way my PR Queen would let this happen...I need a drink.
The summer's hottest gossip is in and it's scathing: celebrities don't give a damn about the global climate crisis and it shows. I can just hear the gasps now as the room falls silent.
Let's start with Elon Musk's nine-minute flight that's only five stops on the train. So much for Tesla being the pioneer of environmentalism, or whatever it was they claimed when they started. When it comes to celebs taking frivolous flights that pour CO2 into our atmosphere, Musk's private jet flight is only the tip of the iceberg.
Taylor Swift tops charts in more ways than one…leading with the most private jet flights taken. The most CO2 emitted. Even if she claims people borrow her private jet, why?
While California faces a drought worse than any since the 1800s…I wonder if anyone's listening. I wonder if we truly care that our environment is imploding. Is it worth defending celebrities if they refuse to acknowledge they're part of the problem? And why aren't they interested in being part of the solution?
Kim Kardashian, Kourtney Kardashian, Sylvester Stallone, Kevin Hart, and Dwayne Wade all received notices to cut back their water usage. They surpassed consumption by 150% since last year.
Before you start telling me about DWade's stats or how Kevin Hart cracks you up…I know. I love these selfish celebs who blatantly ignore the fact that people are dying so they can live a life of luxury.
No seriously. I get they have so much money they don't know what to do with it. But here's an idea, instead of all the wasteful jets and water use, donate to environmental charities!
We all make sacrifices to keep our planet going, so I'm sure Kim K can go without the fountain running for weeks on end. And, much to Elon's horror, public transportation won't kill you. Do better.
Journiest
Are they real? Who cares?
Photo by Ján Jakub Naništa on Unsplash
Everyone has heard of the murder-hotel where dark shadows creep at the edge of your vision, or the abandoned house where the furniture moves each time you leave the room.
But sometimes the places set up to capture the fun and fright of the Halloween season for paying customers can be far more horrifying than any ghost stories. These "fake" haunted houses will leave you genuinely haunted.
Image courtesy of Gregory Pace/Shutterstock
Caleb McLaughlin, AKA Lucas Sinclair on Stranger Things, recently opened up about dealing with racism he's faced since the show's debut.
The 20-year-old actor gained recognition for playing the role of Lucas since season one.
At this year's
The Heroes Comic-Con Belgium
, McLaughlin went into detail about the racism he faced from some Stranger Things fans and how it affected him when he was younger.
"My very first Comic-Con, some people didn't stand in my line because I was Black. Some people told me, 'Oh I didn't want to be in your line because you were mean to Eleven [Millie Bobby Brown]." - McLaughlin told the crowd in Belgium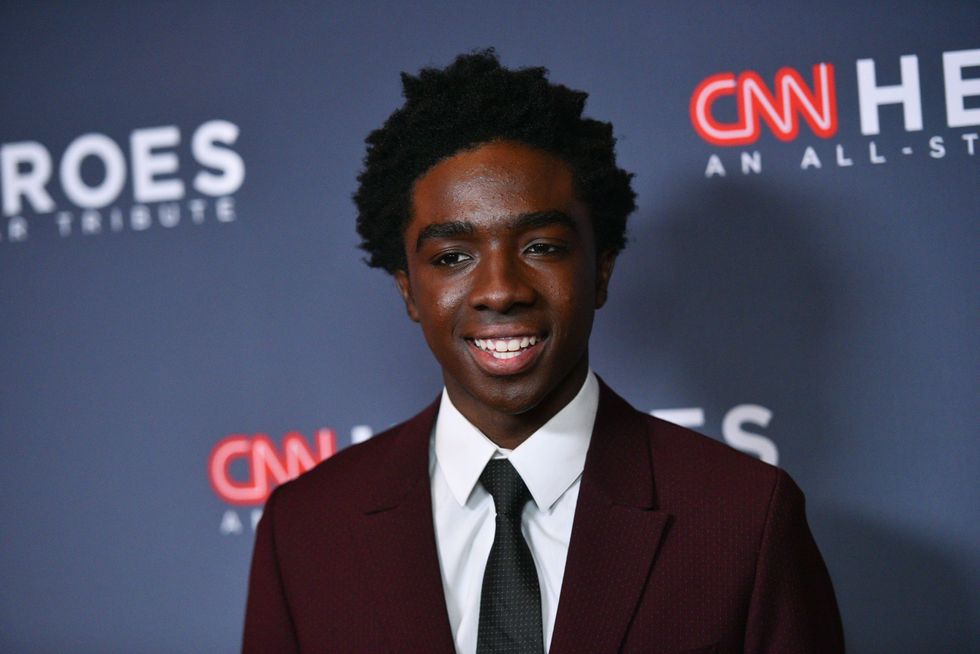 Credit: Erik Pendzich/Shutterstock
Sadly, this is nothing new. In fact, just a few weeks ago singer/actress, Halle Bailey, faced backlash from some who said her depiction of Ariel in next year's Little Mermaid film, doesn't resemble the original protagonist who is - 100% - a mythical creature.
Let's not overlook the racism thrown toward actors of color in shows like HBO's House of Dragons, or Amazon's Rings of Power. Earlier this year, "Star Wars" released a statement after Moses Ingram acknowledged on social media that fans flooded her DMs calling her the N-word and a "diversity hire."

"They are happy with a dragon flying. They're happy with white hair and violet-colored eyes, but a rich Black guy? That's beyond the pale." - Steve Toussaint of 'House of the Dragon' commenting on his casting.
In a world where representation matters more than ever, it saddens me to see such bright, talented actors, accosted for the color of their skin.
But there's still hope, especially when actors like McLaughlin decide to open up, speak their truth, and use their platforms to bring light to relevant issues so many of us face in our day-to-day lives.