Frontpage Popular News
A gift for others...or yourself
Okay, I'll admit it's way too early to be thinking about Christmas…or is it? It's almost October already, which is crazy to even think about. Before you know it, you'll be making your gift lists and budgeting for the ones you love.
To mitigate some of that burden, it doesn't hurt to get your shopping done early. Which is why brands start releasing their gift sets now so you can plan accordingly. But if you're not in the mood to start shopping for others just yet, it's a great excuse for you to sample best-selling products from makeup and beauty brands.
I've found some of my favorite go-to products by purchasing these sets for myself...it's also the perfect time to stock up on your go-to's because most brands release value sizes of their bestsellers as well. Essentially, it's an opportunity to replenish your makeup bag and skincare cabinet at a discount.
We all deserve a little treat here and there, which is why I plan on getting more for less. However, not every set is the same. You can get scammed by these seemingly good deals. Some brands (and I won't name names this time) include sample sizes or minis that actually aren't worth your money at all.
If you want the best Sephora holiday sets approved by yours truly, here's what's on my gift list this 2023: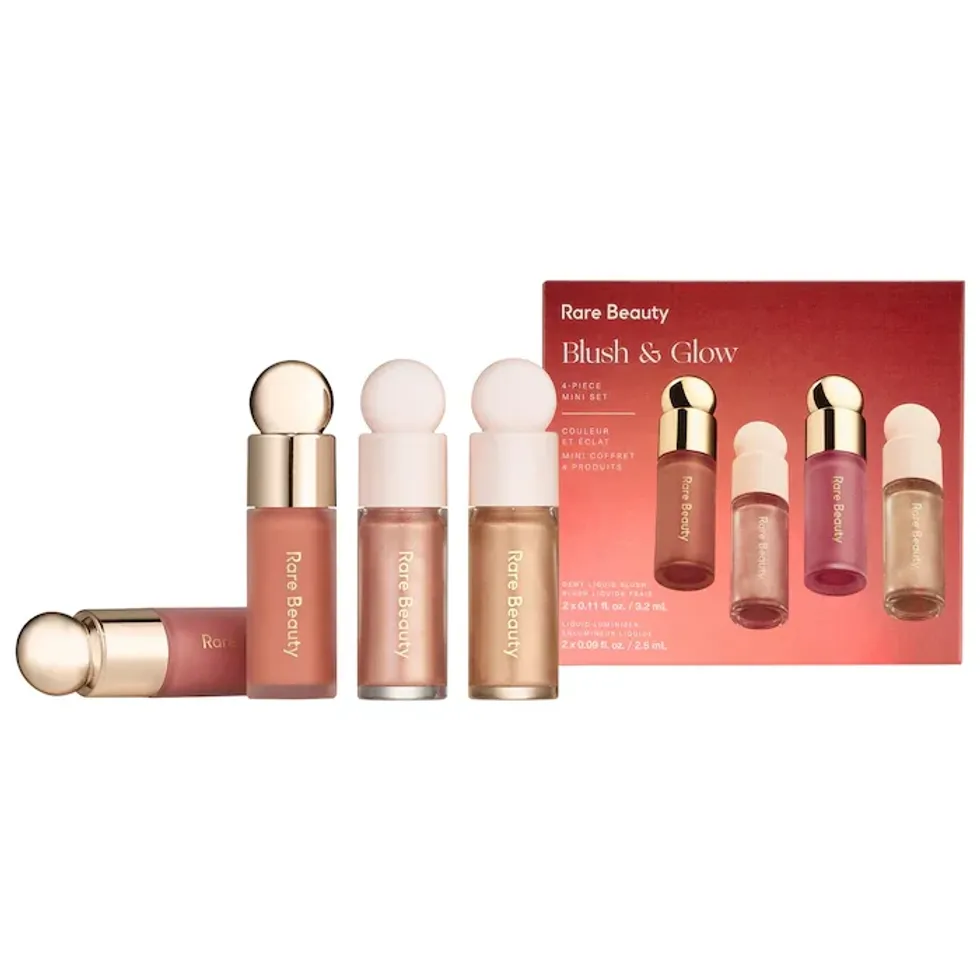 Rare Beauty
Don't be nervous about four mini products...the Soft Pinch Liquid Blush lasts literal years and it comes with two in the shades Wisdom and Virtue. Add the two Positive Light Liquid Luminizers in Magnetize and Transcend and you'll never run out of blush or highlighter.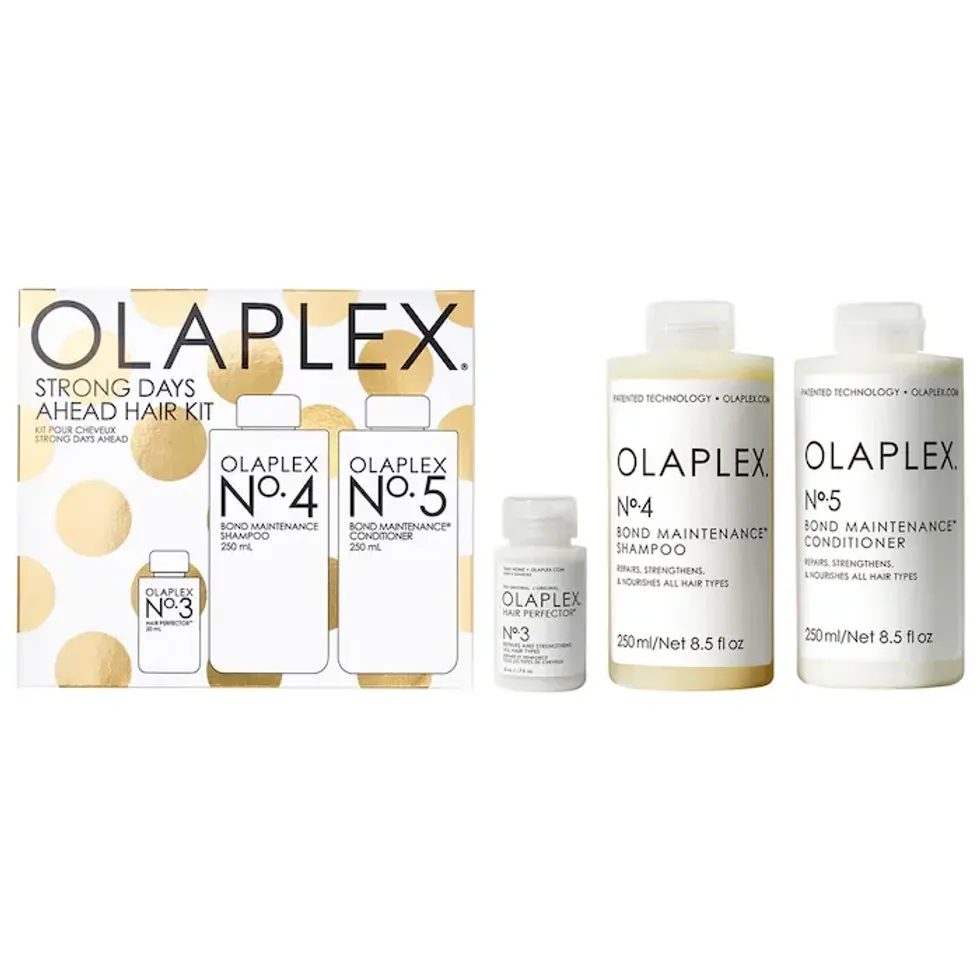 Olaplex
With a full-sized Olaplex shampoo and conditioner, and a mini No. 3 Hair Perfector mask, this set saves you over $20. Good for dry, damaged locks, your hair will thank you.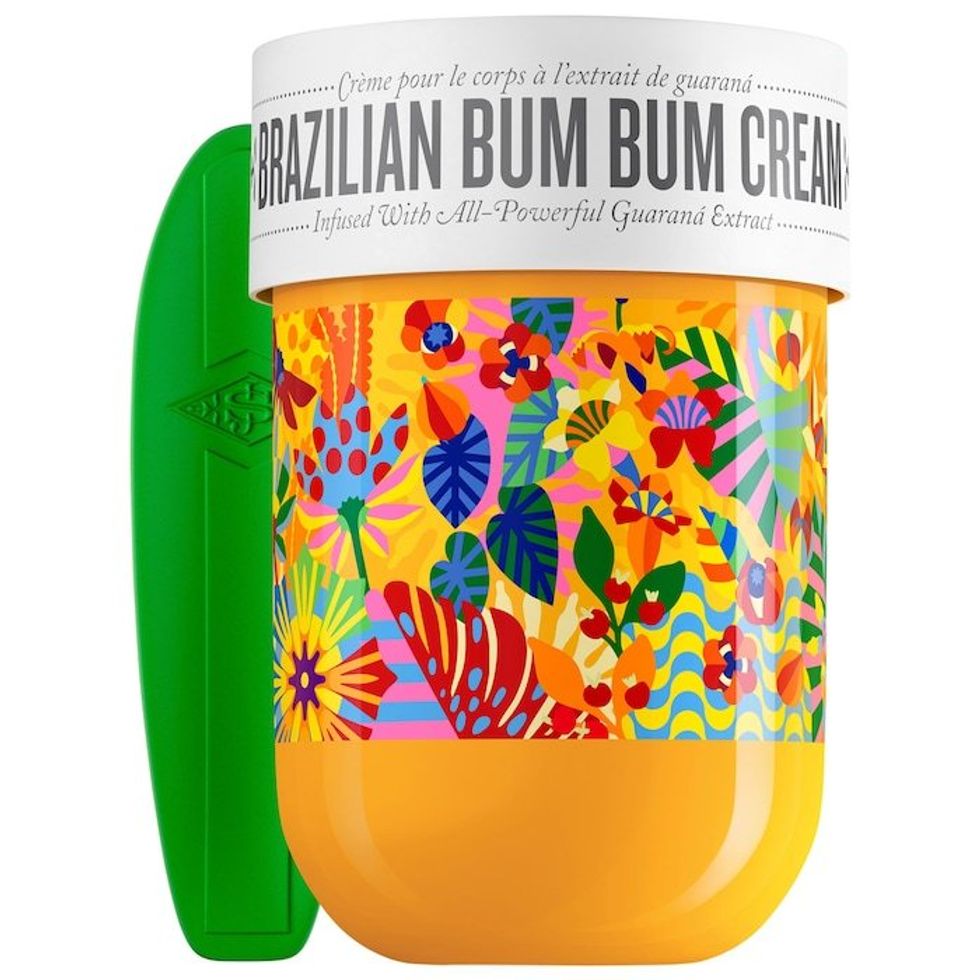 Sol de Janeiro
The iconic Brazilian Bum Bum Cream...but it's double the size and has a cute surfboard spatula so less mess!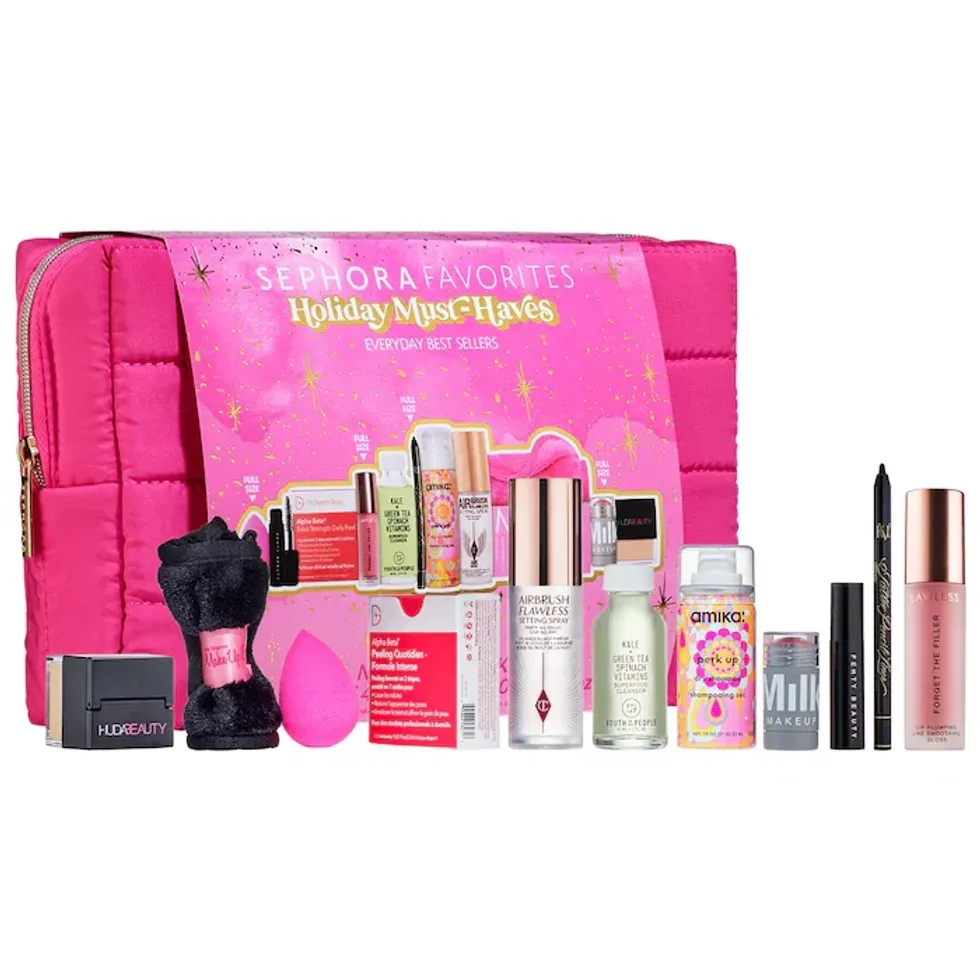 Sephora
Sephora really upped their game with the cute makeup bag this year. Plus this set is filled with everything you need on-the-go:
-mini amika Perk Up Dry Shampoo
-Beautyblender Makeup Sponge
-mini Charlotte Tilbury Airbrush Flawless Setting Spray
-Dr. Dennis Gross Extra Strength Daily Peel
-deluxe sized Fenty Beauty Hella Thicc Volumizing Mascara in Cuz I'm Black
-mini HUDA BEAUTY Baby Bake Loose Baking & Setting Powder in Banana Bread
-full-sized KVD BEAUTY Tattoo Pencil Liner in Trooper Black 10
-full-sized LAWLESS Forget The Filler Lip Plumping Line Smoothing Gloss in Velvet
-mini The Original MakeUp Eraser
-full-sized Milk Makeup Lip + Cheek Cream Blush Stick in Werk
-mini Youth To The People Kale + Green Tea Spinach Vitamins Superfood Cleanser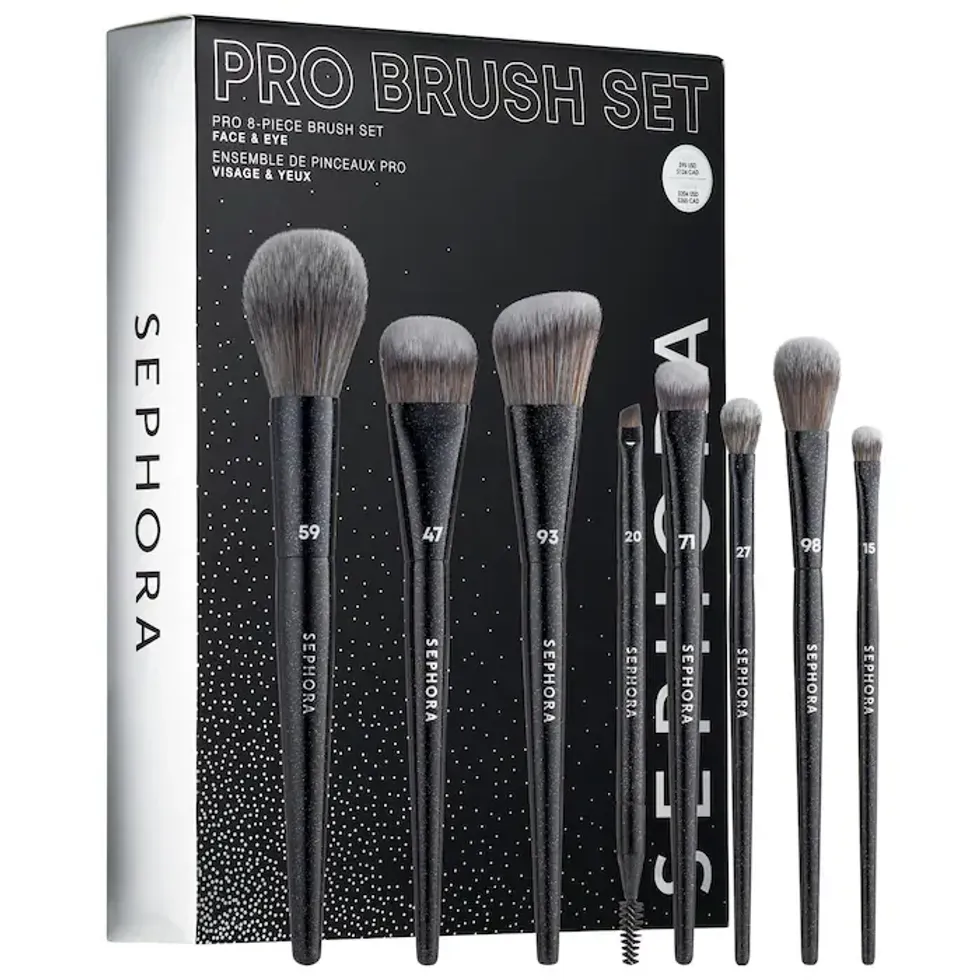 Sephora
Everyone needs a good set of brushes, and at over $100 discount, this set is perfect. Complete with a foundation, powder, blush, highlight, concealer, shadow brushes and a vegan leather pouch, you won't want to miss this deal.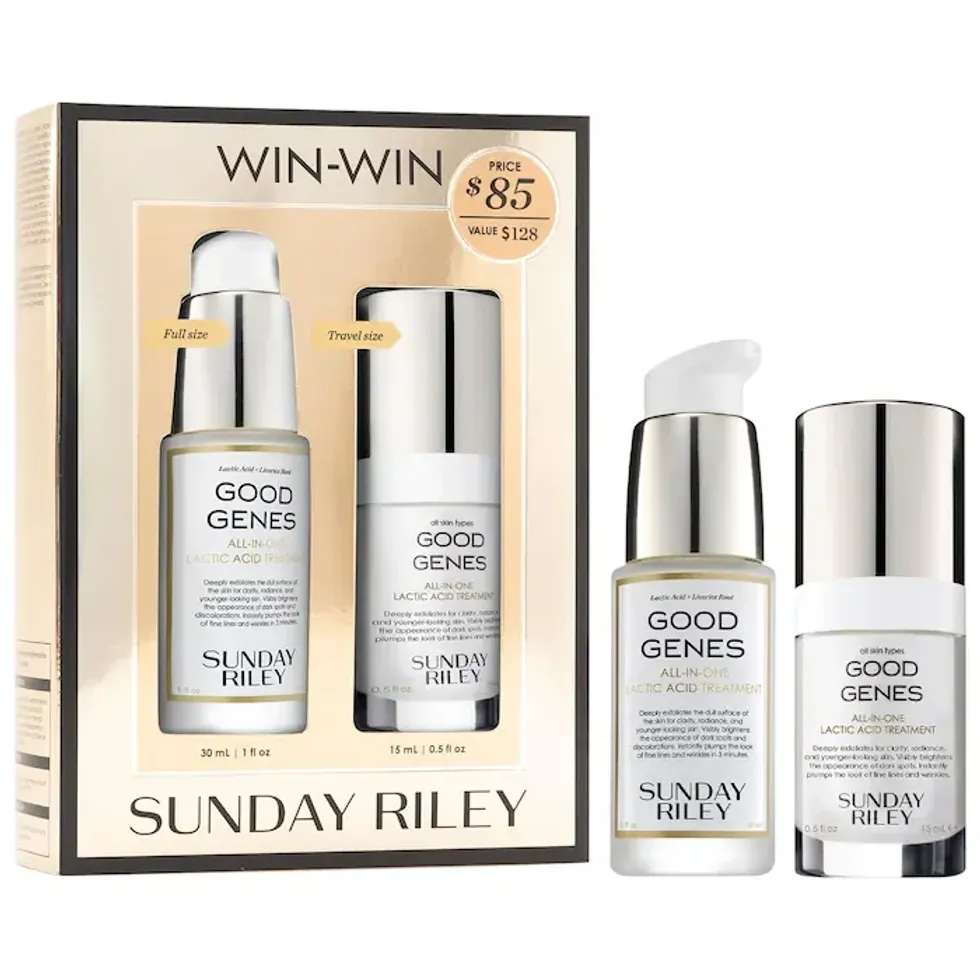 Sunday Riley
The mini-size of the iconic Good Genes Lactic Acid Treatment is $43 alone...so get this miracle worker duo for $85 and call it a day.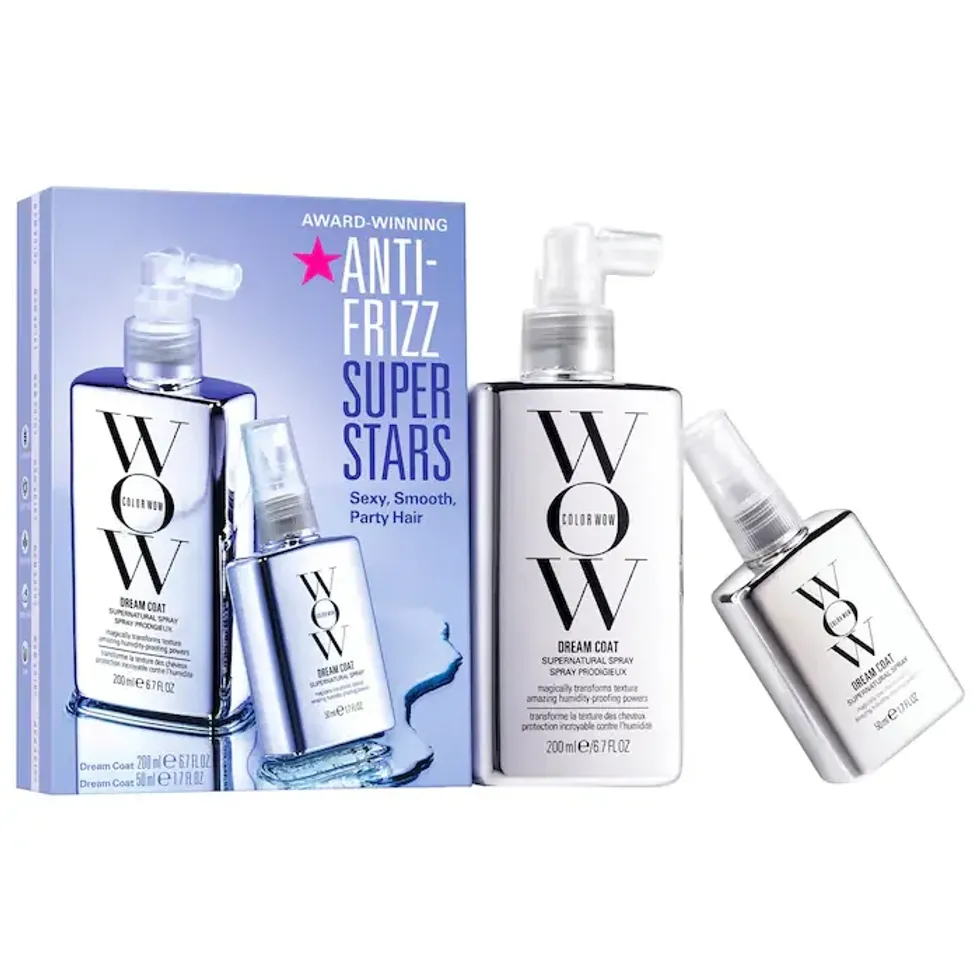 Color Wow
My go-to blow-dry spray if I want my hair to last all night without frizzing. One for home, and one for your travel bag.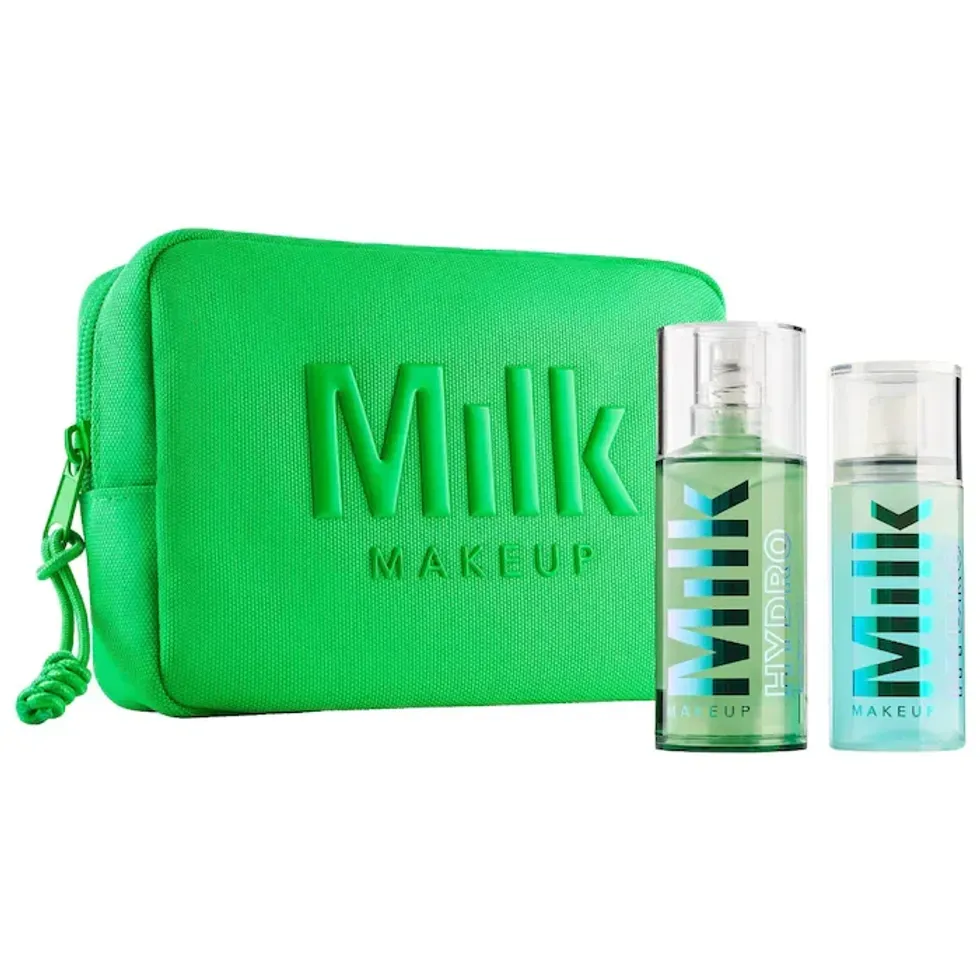 Milk Makeup
The primer so nice, e.l.f. duped it twice...plus a mini setting spray and a cute travel bag? Instant yes.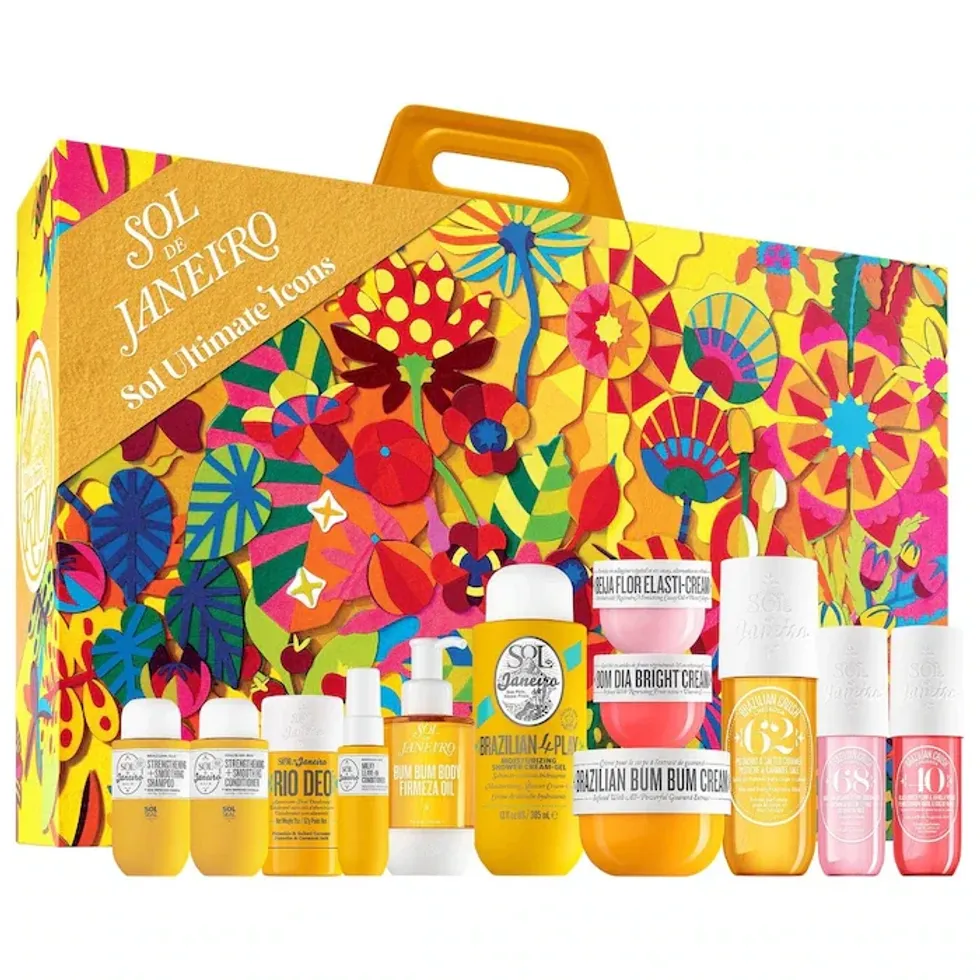 Sol de Janeiro
If you want to try basically one of everything from Sol de Janeiro...this kit gets you $75 off! Everyone deserves more Bum Bum.
Well ladies and gentlemen, it's the moment you've all been waiting for. Taylor Swift, after almost a decade, is dating someone born in the United States of America. And it's none other than star Kansas City Chiefs tight end and Super Bowl champion Travis Kelce.
Rumors about the pairing been circulating for a few weeks. They started when Travis Kelce went on his podcast — New Heights, with his brother Jason of the Philadelphia Eagles — and said he made Taylor a friendship bracelet with his number on it at her concert, but could never get it to her.
Normally, you'd think the story ends there. Tough luck for Travis, but no. Then, Jason Kelce went on Philadelphia sports radio WIP and confirmed the two were definitely an item. And finally, Taylor Swift broke the internet when she was spotted at the Chiefs-Chicago Bears game in Kansas City this weekend, next to Travis's mother, Donna Kelce.
I've been wondering for years how to get women into football…it turns out all you need to do is get Taylor Swift to date one of the players. Easy enough, now Swifties all over my socials are musing what a "tight end" is (he is supposed to both block and score points) and why scoring looks so easy (it isn't, he's just that good).
Who is Travis Kelce?
Born in 1989 (I'm sure Taylor is aware of the number), Kelce is widely acknowledged as one of the best tight ends of all time — even surpassing former New England Patriot, and Tom Brady's right-hand-man, Rob Gronkowski.
Drafted into the NFL in 2013, Travis credits his brother Jason for saving his football career. Travis, on scholarship at the University of Cincinnati, tested positive for marijuana and was kicked off the team before Jason got him back on track and playing football after a one-year suspension.

Now, Travis plays alongside arguably the new GOAT quarterback, Patrick Mahomes, in Kansas City. The duo have won two Super Bowls together, most recently in 2023 against Jason Kelce and the Philadelphia Eagles…the only brother duo to ever play in the Super Bowl.
He confirmed that he asked Taylor to come see him by saying he saw how she rocked Arrowhead, and wanted to know if she wanted to come see how he rocks it. Travis scored a touchdown in her honor.
Travis is known for his style, always pulling up in a lavish gameday fit. Yesterday was a blue and white jacket set that fits Taylor's upcoming 1989 (Taylor's Version) theme…so much so that the Kid Super renamed the set to "1989 Bedroom Painting Set" after spotting Travis wearing it.
Are Taylor Swift and Travis Kelce Actually Dating?
All signs are pointing to yes as Taylor and Travis were seen leaving Arrowhead Stadium on September 24, 2023 (12 years on the day that Taylor performed there for Speak Now) in Kelce's convertible last night. It's one of Taylor's more public dates in the past, but we are here for America's princess dating football royalty.
Apparently, Travis even rented out the restaurant for the Chiefs afterparty and their date! While we wait for more, shop styles similar to the New Era jacket T-Swift was wearing here.
Jerritt Clark/Courtesy of Amazon Music
Last night in Los Angeles, Ed Sheeran kicked off the new season of Amazon Music Live, and we were there to see it. The superstar played a mix of hits and new tracks from his upcoming album Autumn Variations. While a full band accompanied him throughout the night, much of the show featured the singer-songwriter alone on stage.

After being introduced by 2 Chainz, Sheeran started the set with fan favorite "Castle on the Hill," followed by hits "Shivers" and "The A Team." He then transitioned into material from Autumn Variations, due out Sept. 29. The new songs received a positive reaction from the crowd, particularly "American Town."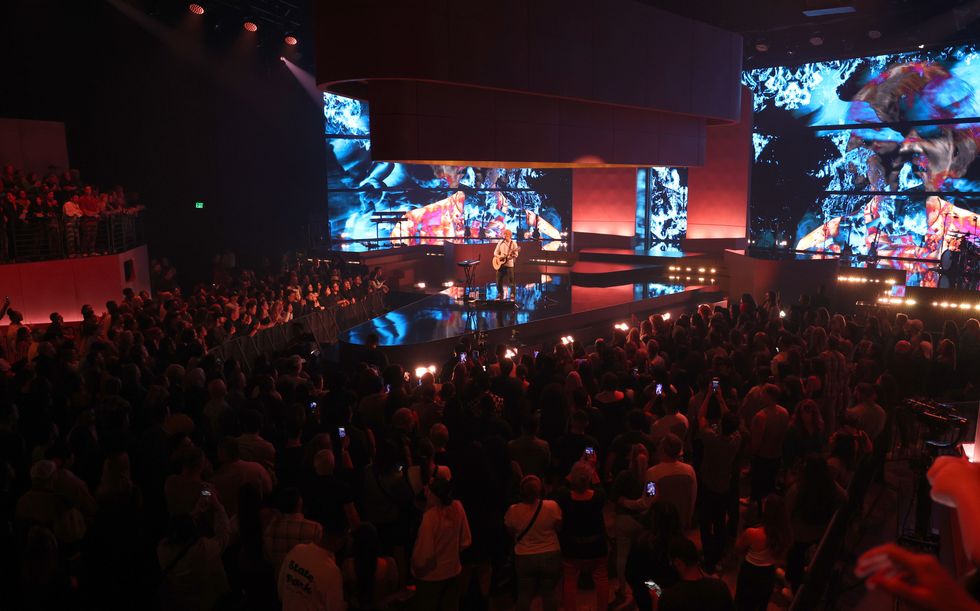 Ed Sheeran on Amazon Music LiveJerritt Clark/Courtesy of Amazon Music
The lighting and video displays were impressive (as they should have been). Above Sheeran, a giant softbox shaped like the Prime Video logo tilted and changed colors to match the mood of each song. The animations behind him added to the experience without being distracting.

Of course, the real highlight was Sheeran himself. Despite all the fancy effects, the performance felt organic and spontaneous. When musicians joined him, it was a full band with live percussion, not just a couple guitar players playing to a drum track. Purists just wanting to see and hear a straight Ed Sheeran show got their wish. It was refreshing to attend a TV concert that catered to the live audience in attendance.

Sheeran closed the 13-song set with two of his biggest hits. "Shape of You," performed solo with simple lighting, was a great opportunity to see him work his famous looping station. "Bad Habits" served a giant sing-along and a perfect way to end the night.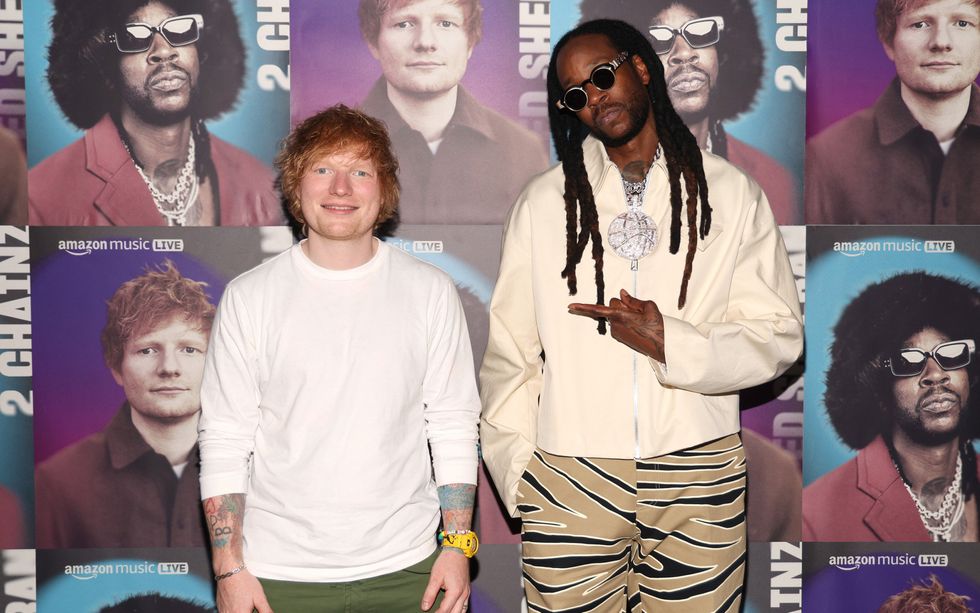 Ed Sheeran with Amazon Music Live host 2 ChainzJerritt Clark/Courtesy of Amazon Music
The concert series, which follows Thursday Night Football on Prime Video, continues next week with Feid. Prime members can stream live after the game, or watch the full concert the next day.