By: AWNewYork/Shutterstock; Emily Ratajkowski, NYT Best-selling Author, Entrepreneur, and Model

I once wrote about how the world was not yet ready for Revenge Emily Ratajkowski. But that was three months ago. And I – and Emily – have changed. I'm no longer fearful of a woman-scorned Emily Ratajkowski but of Bitch Era Ratajkowski.
During the three months since I initially jested that we should keep our eyes on Pete Davidson during Rata, post-divorce, it appears that no one kept their eyes on Davidson. His undefeated, unmatched, and frankly unbelievable streak of pulling continues even after he literally branded himself for Kim Kardashian. DeuxMoi has spoken, and Pete and Rata are together.
To which I say, of course. Have we forgotten her late-night appearance with Seth Meyers from over a year ago when she gushed about the Davidson effect? Where she defends him against Seth?!
"I think you're being a little mean! He's got the height. Obviously, women find him very attractive." She then continues on to say that it's only men who simply don't understand 'what that guy's got':
"He seems super charming. He's vulnerable. He's lovely. His fingernail polish is awesome. He looks good. He's great."
The devil's in the details and these details have Davidson all over them.
But the Bitch Era is about far more than just men and ass-less chaps. It's about the ability to do it all without giving a f*ck.
Ratajkowski graces the November '22 covers of both Elle UK Magazine and Harper's Bazaar where she discusses everything from babies to politics to sexism and racism. These explosive pieces mark the end of Ratajkowski as a one-dimensional poster-girl plastered all over boys' bedrooms. Here is a multi-faceted businesswoman and writer with something to say.

Her conversations continue in her recently released podcast, High Low, with a lineup – so far – including Alex Cooper from Call Her Daddy and Josh Safdie's muse, Julia Fox.
I hate to be that person that says I told you so, but I was right to be fearful of Revenge Rata – she just calls it her Bitch Era.
By Jordan Edwards

Turnstile were nominated for three Grammy Awards earlier this month, capping an unlikely two-year rise to become one of America's biggest bands. But was it really out of nowhere?
Sure, they don't have a hit radio single. "HOLIDAY" doesn't appear in a crucial Netflix series scene (it should). But a popular song on social media or streaming platforms doesn't always translate to a building a giant fanbase. Louis Theroux isn't selling out The Shrine.
Instead of charting how the Baltimore band got to this point, let's talk about why they became so popular.


Rock is Back in Style
Rock music is simply bigger now than it's been since the early 2000s. There's absolutely a right place/right time element to all this.
But just being a rock band doesn't equal popularity. Frontman Brendan Yates' voice is perfect for this era. Part Perry Farrell, part Ian McKaye, he can soar one moment and shout over a monster guitar riff the next. It's easy to listen to, and it's appealing to different types of fans.
Turnstile at the Shrine Expo Hall in Los Angeles
Building a Fanbase
This is not a case of an obscure group suddenly landing a huge TikTok hit. The band has been together for more than a decade, releasing a steady stream of EPs and albums. Their versatile sound (we'll get to that in a moment) appeals to a larger audience than something that's strictly metal or strictly punk.

They've also toured with a wide range of acts including New Found Glory and Superheaven, always with the fan experience in mind. The TV appearances opened the door that was already being pushed open.

Versatility
Many outlets, including their hometown Baltimore Sun, have labeled Turnstile "hardcore punk." While some of their songs fall into that category, the band is much more than that. One of their Grammy nominations is Best Metal Performance for "BLACKOUT." Yes, the Grammy definition of "metal" is historically flexible, but "BLACKOUT" fits the category.

It's also clear the band is fond of the 1980s. "Fazed Out," for example, is closer to thrash than any brand of punk. And of course, one of the band's signatures is the subtle use of synths and pianos. Used sparingly, it's a secret weapon that acts as a palate cleanser.

While it's not rare for band to be versatile, it's rare for a band to be versatile and authentic. Anyone can rip a Randy Rhoads guitar solo, but does it feel natural?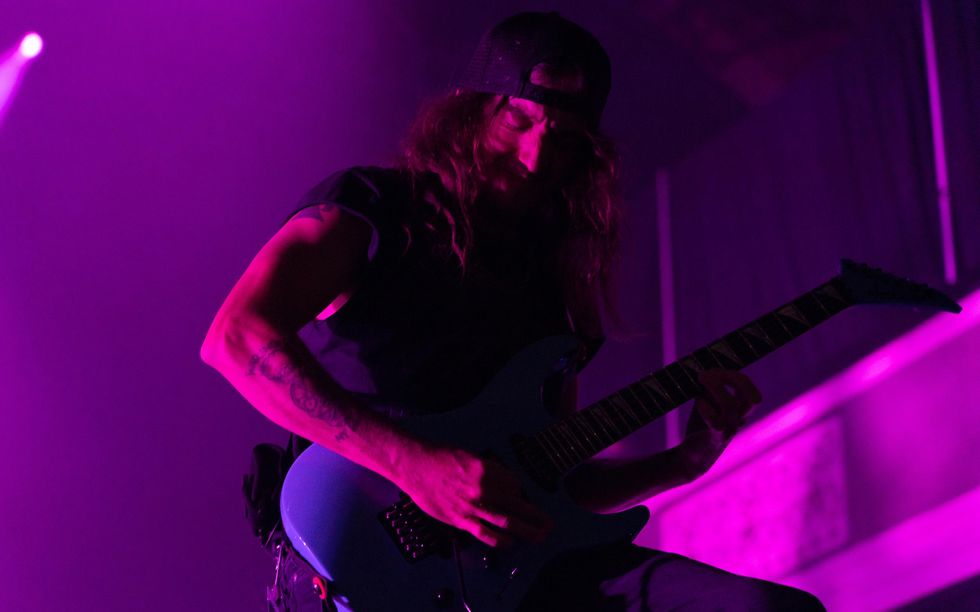 Turnstile at the Shrine Expo Hall in Los Angeles
Focus on the Music
The graphic on the banner that hangs behind drummer Daniel Fang is basically a giant pixelated dot. On stage, they mostly wear dark T-shirts and jeans. It's refreshing compared to the maximalist Y2K vibes embraced by the generation behind them, reminiscent of the flannels adopted by grunge bands. The simplicity and anonymity of that style was a response to the spandex and hairspray favored by the bands they were replacing.

Without this distraction, Turnstile has been able to perfect their distinct style.

They're Fun
The music is heavy, the imagery is dark, but the band doesn't take themselves too seriously. When we saw them in Los Angeles, the show started with a sing-along of Whitney Houston's "I Wanna Dance with Somebody (Who Loves Me)."

On Instagram and YouTube, they dedicate many of their posts and videos to fans enjoying their live show. They seem genuinely grateful for the support, knowing that their success is due to an old school devotion and love for rock 'n' roll.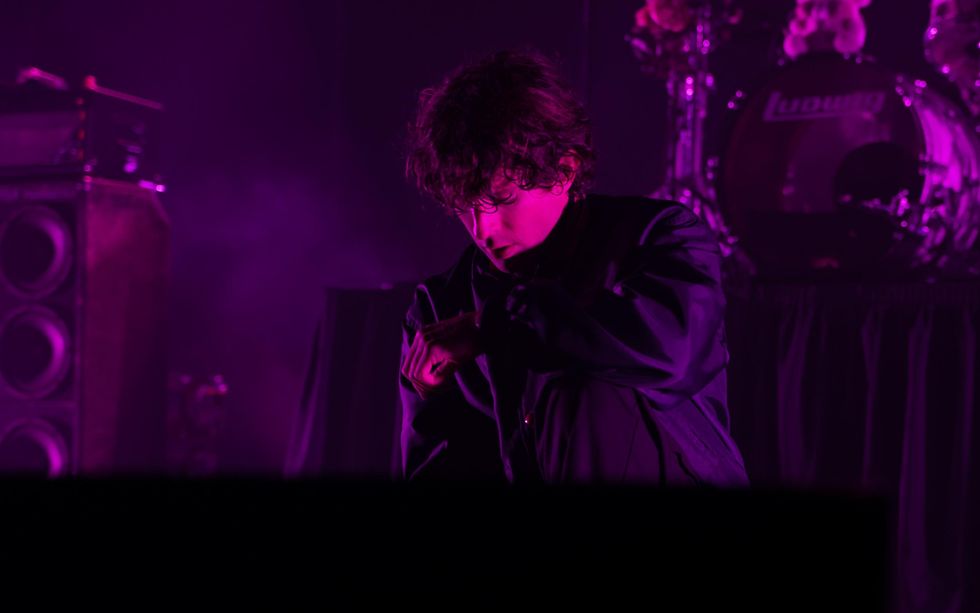 Turnstile at the Shrine Expo Hall in Los Angeles
With Grammy nods, big venues, and an upcoming arena tour with Blink-182, it will be interesting to see what the next wave of Turnstile music sounds like. Whatever they release, fans will probably love it and music nerds will (unsuccessfully) try to categorize it.

We can't wait.


TURNSTILE - BLACKOUT [OFFICIAL VIDEO]
CULTURE
Rhode Skin just sold out. Again. Here are the best dupes to get you glazed skin, anyway
via Rhode Skin
It launched with a $17 dollar smoothie. Bieber pulled out all the marketing stops when she first announced her skincare line. Said promotion included a viral Erewhon "skin glaze" smoothie with a $17 price tag. The smoothie: admittedly delicious. Worth the money? I can't think about it. But honestly, it didn't bode well for the skincare line. Would it, too, be a slate of overpriced, middling products that didn't ruin my life … but didn't improve it either?
Luckily for Hailey, all our fears were laid to rest when Rhode dropped. The three-product line has received rave reviews from TikTokers and beauty experts alike. Because not only is it good, it's unique.
Most celeb skincare lines are repackaged versions of other successful products. But Rhode Skin is actually different. The brand has three products: The Barrier Restore Cream, The Peptide Glazing Fluid, and The Peptide Lip Treatment. Combined, they promise to give you that glowy, glazed visage that Mrs. HB herself is famous for.
They're perfectly positioned to appeal to Bieber's own fanbase, sure. But their combination of good ingredients has appealed to beauty lovers everywhere. Everyone is after the dewy look these days, and this set actually delivers.
Which is why it keeps selling out.
The latest release, which dropped the morning of Hailey's birthday, was a Vanilla/Birthday Cake version of the now-iconic lip treatment. Of course, it flew off the virtual shelves. But never fear, glazed skin and glazed lips are still in your future.
If you missed the latest drop, don't worry. Rhode Skin products might be one of a kind, but here are some dupes that will give you the same dewy, glazed effect.
All products featured are independently selected by our editors. Things you buy through our links may earn us a commission.
Dupes For The Barrier Restore Cream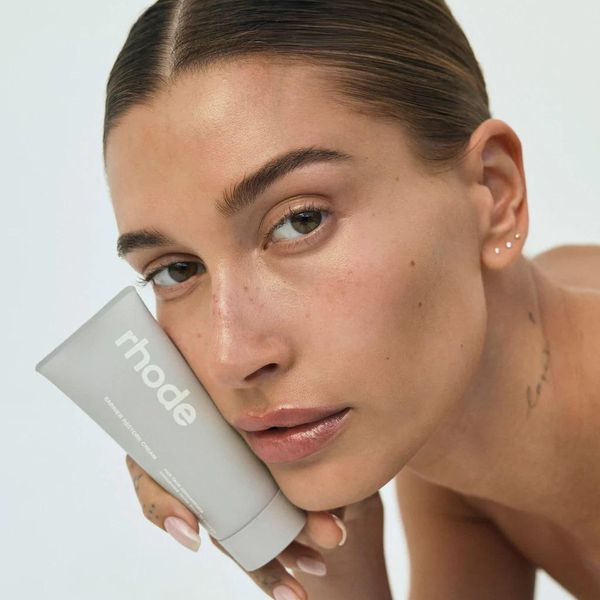 via Rhode Skin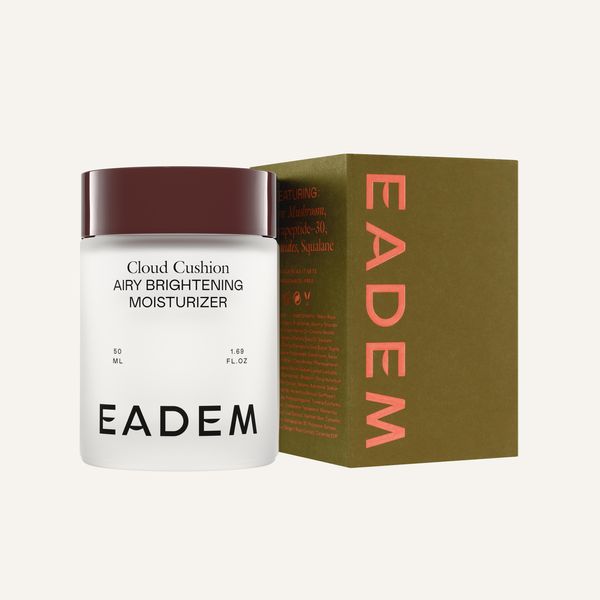 via EADEM
This airy, cloud-like moisturizer is packed with nourishing ceramides and peptides. Plus, it works great to even your complexion, brighten dark spots, and improve your skin over time.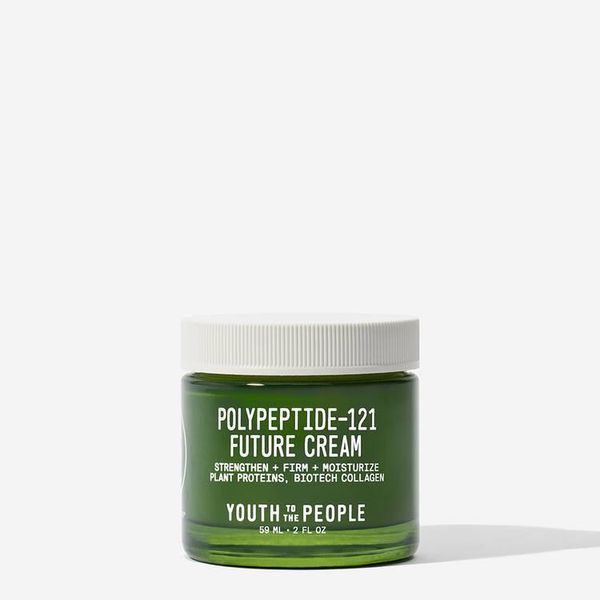 This super-food-rich peptide and ceramide cream will feed your skin while strengthening and firming with collagen and plant protein.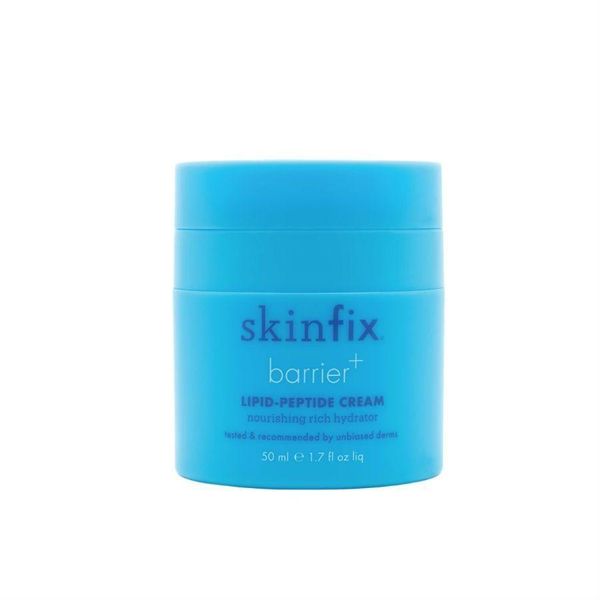 This hydrating face cream restores your moisture barrier with active lipids, peptides, hyaluronic acid, and rich shea butter to visibly brighten, firm, and plump.
Dupes For The Peptide Glazing Fluid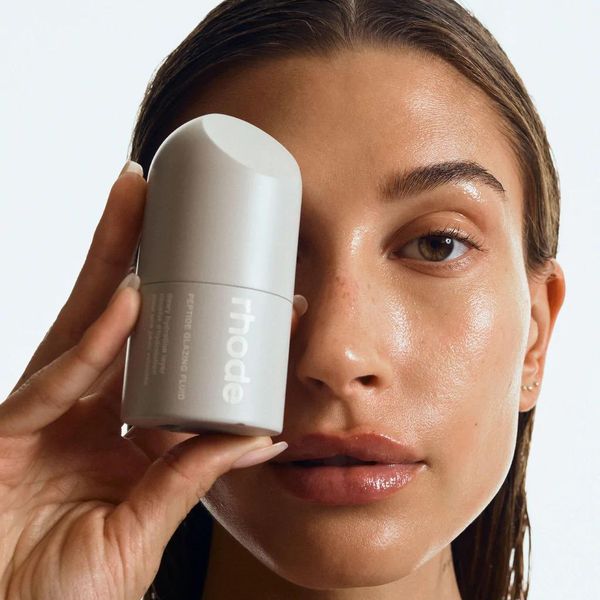 via Rhode Skin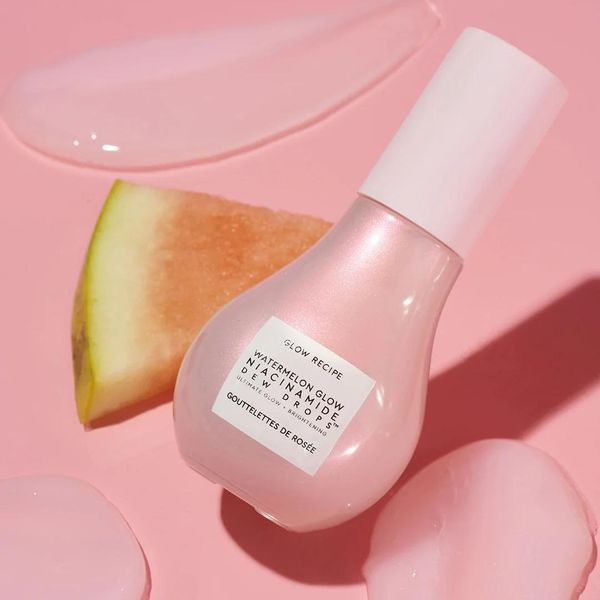 The Peptide Glazing Fluid is the star product for its unbeatable correcting and hydration properties. A certified TikTok favorite, these niacinamide glow drops act as a serum and a glowy glaze to instantly revitalize your complexion.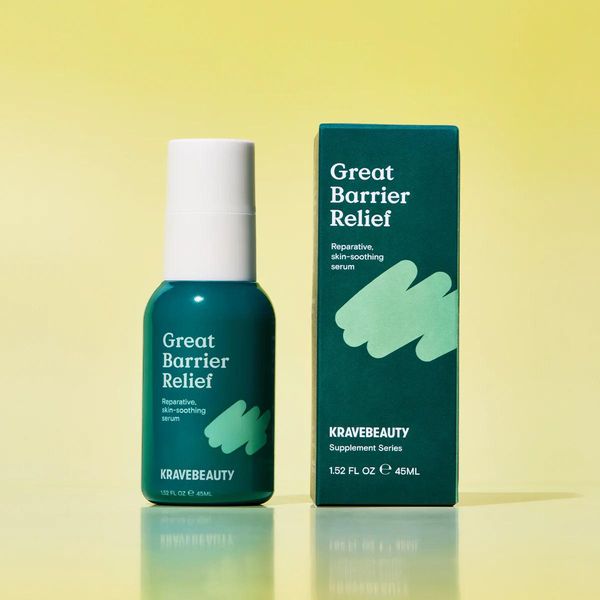 One of Hailey Bieber's favorite ways to use her Glazing Fluid is to put it on top of her moisturizer, beneath her makeup, to achieve an effortless glow. This barrier-replenishing fluid will support your skin barrier will give you the same dewy look.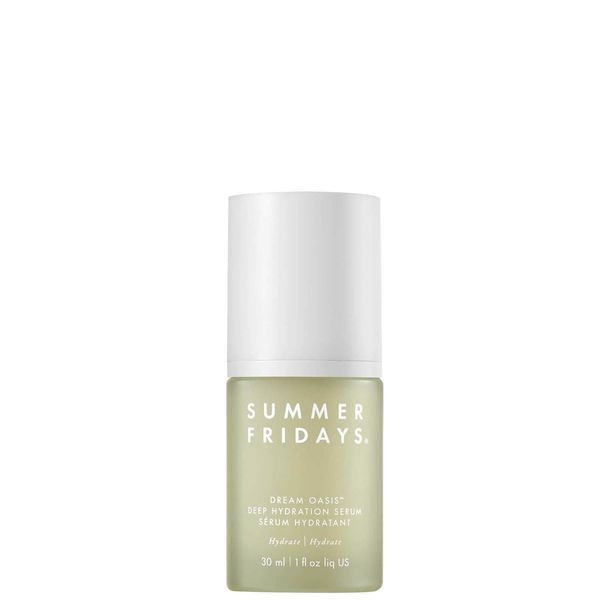 via Summer Fridays
The real secret to glowy skin is deep hydration. This Summer Fridays serum makes your skin plump and bouncy with just one use.
Dupes for The Peptide Lip Treatment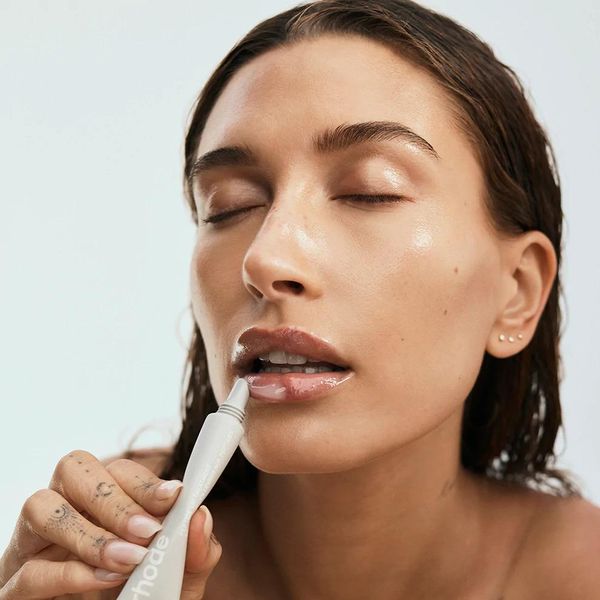 via Rhode Skin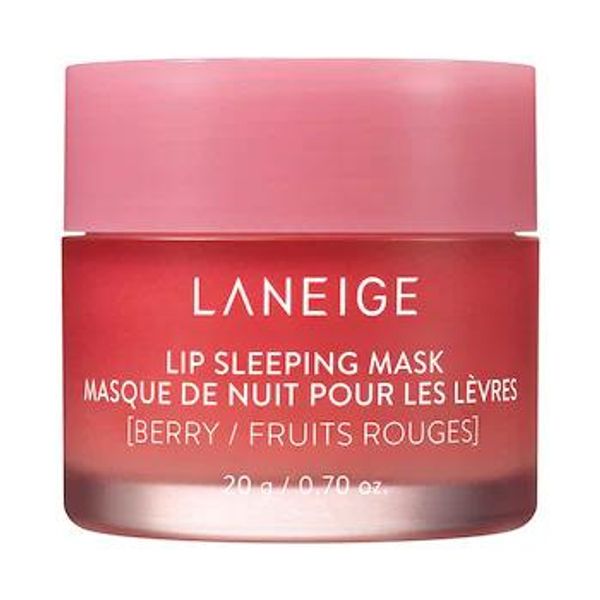 via Laniege
Don't forget your lips! This cult favorite sleep mask will give you intensely hydrated lips overnight. Use it during the day for extra lip care.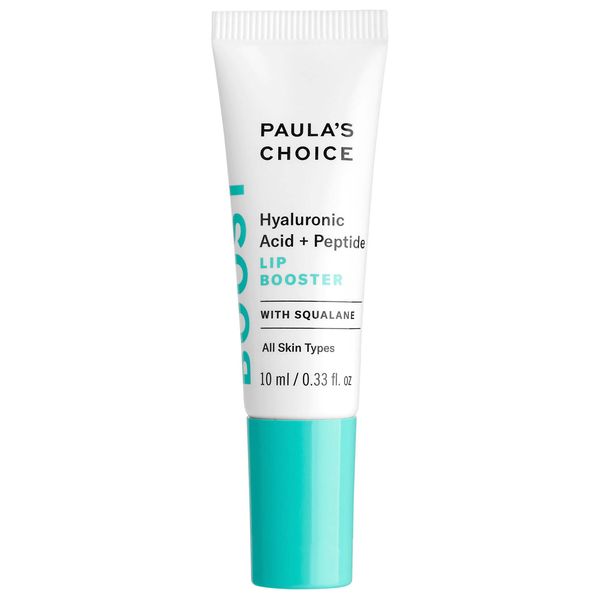 via Paula's Choice
Hyaluronic acid and peptides can be for your lips, too, in this clinically proven lip balm that will drastically improve lip health instantly.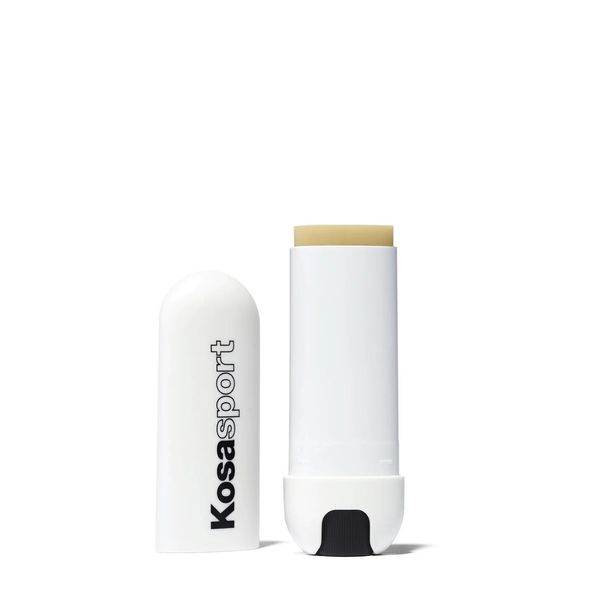 Where would we be without our beloved Kosas? Even HB approves of the brand. Keep this lip balm on you for fast-acting hydration that you can pair with your lip products for an irresistible glaze.