CULTURE
Why Does "Parasite" Director Bong Joon-ho Love BTS?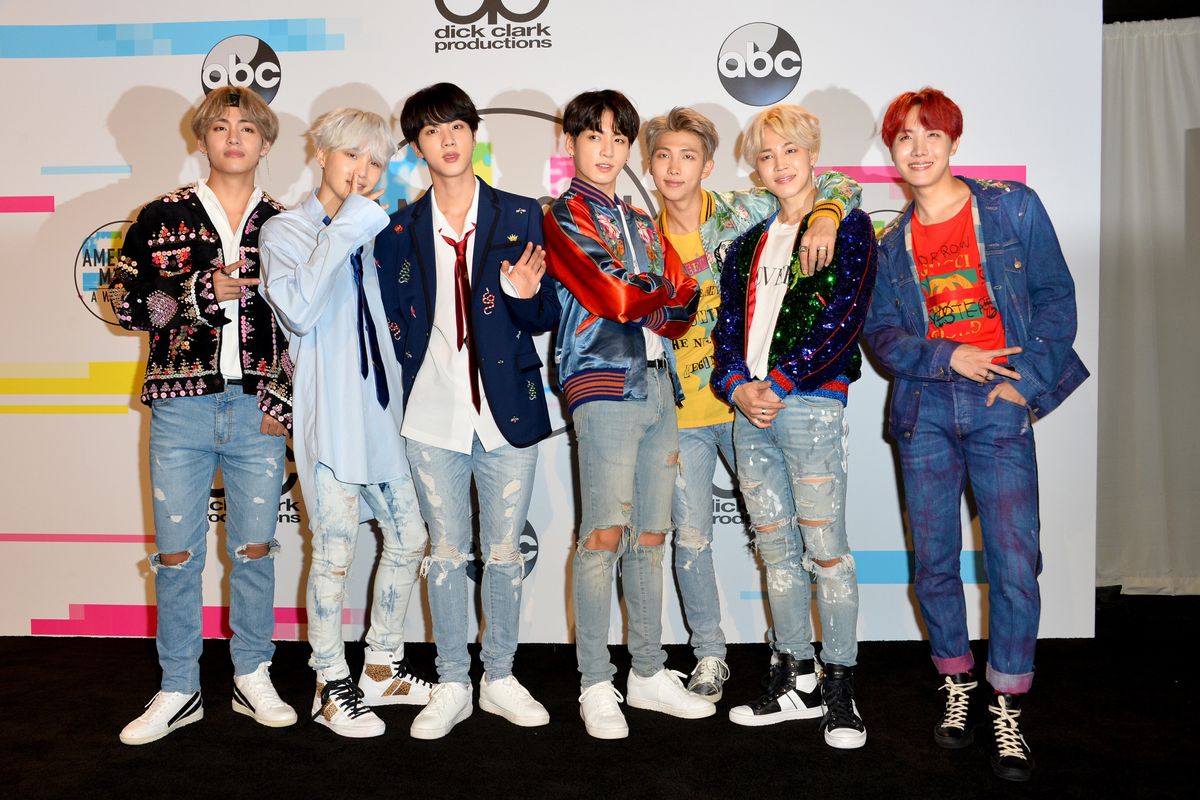 By Featureflash Photo Agency (Shutterstock)
One of the greatest film directors alive really loves BTS.

During the press tour leading up to the Golden Globes, Bong Joon-ho, the writer and director of Parasite, repeatedly expressed his appreciation of BTS. While appearing on The Tonight Show Starring Jimmy Fallon, Joon-ho said in Korean, "I particularly enjoyed the episode BTS was here." At the Golden Globes Awards, whereParasite became the first Korean film to win the Best Motion Picture in the Foreign Language category, Joon-ho was asked, "How does it feel...for your country to be leading the way in creativity and vision." He began his response with an unprompted shout-out to the boy band, "Although I'm here at the Golden Globes, BTS has three thousand times the amount of power and influence that I have." He added, "I think Korea produces a lot of great artists because we're very emotionally dynamic people."
---
Now, BTS fans have begun clamoring for a collaboration between the award-winning director and pop group. Many fans of both appreciate the parallels between their creative content: social commentary and critiques of the class divide. "I can see why he would love them. BTS's lyrics often criticize materialism, capitalism and classism in society which is exactly what director Bong did with Parasite," one fan tweeted.
Parasite is praised for its cutting social commentary through Joon-ho's simple premise: A young man from a poor family in Seoul becomes a private tutor for a wealthy family. What follows is a defining moment in the horror genre about toxic wealth and social ruin. Similarly, BTS' music has been praised for its open lamentations about the social pressures to succeed and constantly optimize the self to the point of feeling less than human: "They call me try-hard / Our generation has had it hard," begins their song "Beapsae," or "Silver Spoon," in Korean. "Stop going on about 'effort' and more 'effort' / It makes my skin crawl / Try harder, try harder / You really don't have a chance / As expected from the ones before us..."

Furthermore, they've both faced stigmas surrounding non-western culture. BTS has been criticized for their individual English-speaking skills and not writing English lyrics, despite gaining a worldwide fanbase. RM, the only band member out of the seven who speaks English fluently, explained their choice to Time Magazine: "We don't want to change our identity or our genuineness to get the number one. Like if we sing suddenly in full English, and change all these other things, then that's not BTS." As for Joon-ho, he's been at work in the industry since 2000 and prefers to write his own stories, regardless of the language barrier. During his Golden Globes acceptance speech, he advocated for more appreciation of international art and pushed Americans to be more open to non-English languages, critiquing, "Once you overcome the one-inch barrier subtitles, you'll be introduced to so many more amazing films."
"The conclusion I'm reaching is that, rather than the language, it's really about the story and the movie itself," Bong told the Huffington Post about his multimillion dollar hit film. "That's something that I'm realizing more and more during the process of promoting 'Parasite.'"
Ultimately, their shared appeal lies in the flawed humanity they bare in their art. What would a collaboration look like? Probably a visually stunning but dark look at the emotional and social casualties of the modern age. Plus, dancing. A lot of J-Hope dancing.