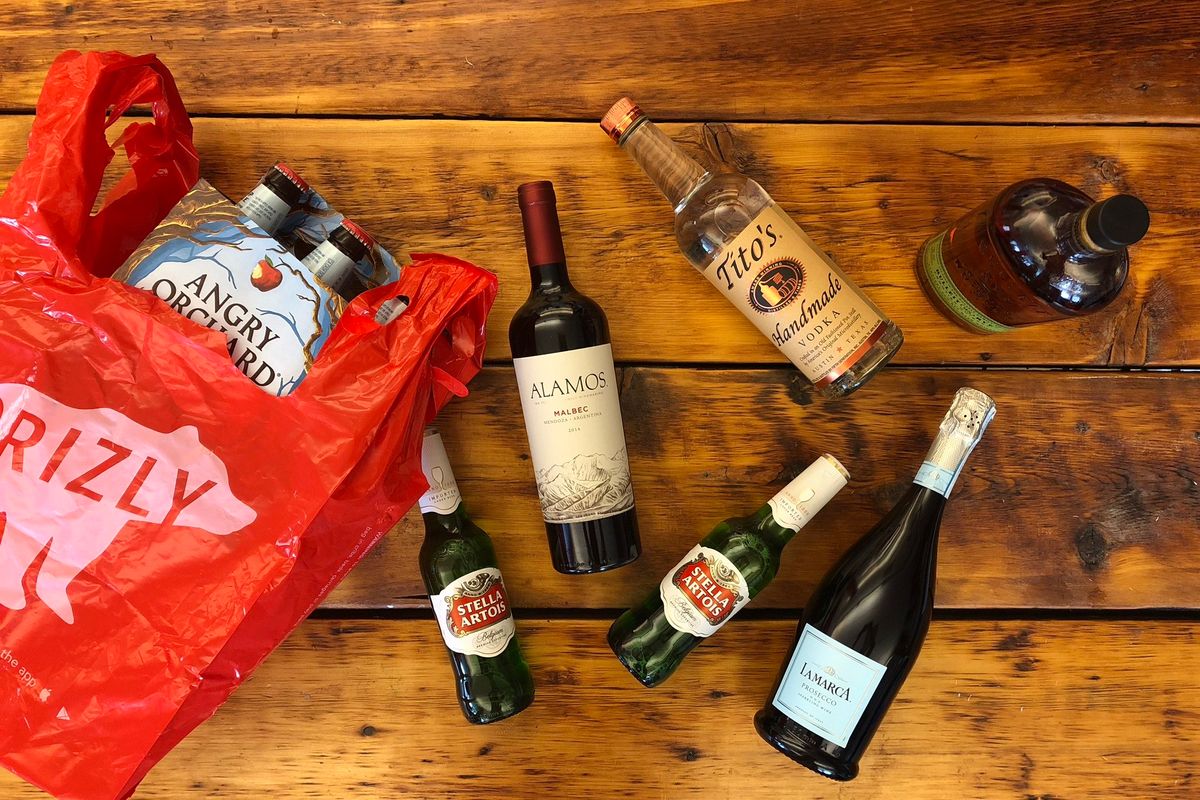 As any beer fanatic knows, finding the best craft brews can take you on some crazy adventures. I've driven on a dirt road for two hours to get to a brewery in a remote Vermont outpost, enlisted my girlfriend's mom to stock up on 4-packs only available in Connecticut, and I once even tried to brew my own IPA in a bathtub. Mostly though, I check all the beer blogs to find out which bars and liquor stores have the best and most exclusive to offer—and hope to get there before they tap out. The wild goose chase can be fun, but when I offered to host game night, I knew I needed a simpler way—without sacrificing quality. That's why I was immediately interested when I heard about Drizly, an alcohol delivery service that does the work of finding the specialty and craft beers for you.
Drizly works with all the local liquor stores in your neighborhood, so you can shop for beer, wine, liquor, and even supplies like cups and cocktail ingredients, from the convenience of your smartphone of office computer. All you need to do is enter your address, search for the kind of alcohol you'd like to drink, and you're able to browse the shelves of multiple locations at once to get everything you could possibly want and need delivered to your door. The best part, it takes less than 60 minutes. This is a beer lovers dream, since we're so used to going to multiple locations across town to get what we're looking for. Now, there's a wide variety of craft beers and microbrews at the tap of a button and less than an hour away!
My turn to host game night came up,and naturally I forgot until two hours before. I hurridley texted my friends to see what their beer of choice was so I could do the ordering ASAP. With two IPA drinkers, one sour beer and saison expert, one basic Corona light guy, and some cider requests from the ladies, I thought I had my work cut out for me. But Drizly made it easy. I got everything I was looking for--including beer from Dogfish Head, Evil Twin, and Lagunitas--and even found some lesser known craft beers, like Tart N' Juicy Sour IPAs from Epic Brewing and a bottle of The Bruery's Tart of Darkness. I knew this would give my game night a little something extra, and it was there literally as I arrived home (it took 42 minutes between ordering and arriving at my door!).
When the crew finally arrived, everyone was pretty pleased with their personalized order, and enjoyed trying the beers that they hadn't heard of. They were even more impressed I had pulled through having texted them only a couple of hours earlier. The best part is that I didn't have to go through so much effort to put everything together, since Drizly did it for me. And even better is the fact that you get an all-star selection and stellar service without any extra markups. Don't get me wrong, I still enjoy hunting for all that's new and interesting in the craft beer world—it's just that thanks to Drizly, I no longer have to look too far.
Update: The folks at Drizly are extending a special offer to our readers! Follow this link to get $5 off your first order!