sponsored
How To Earn Rewards With An Easy App Called Drop
The Easiest Way to Start Earning Rewards Points When Shopping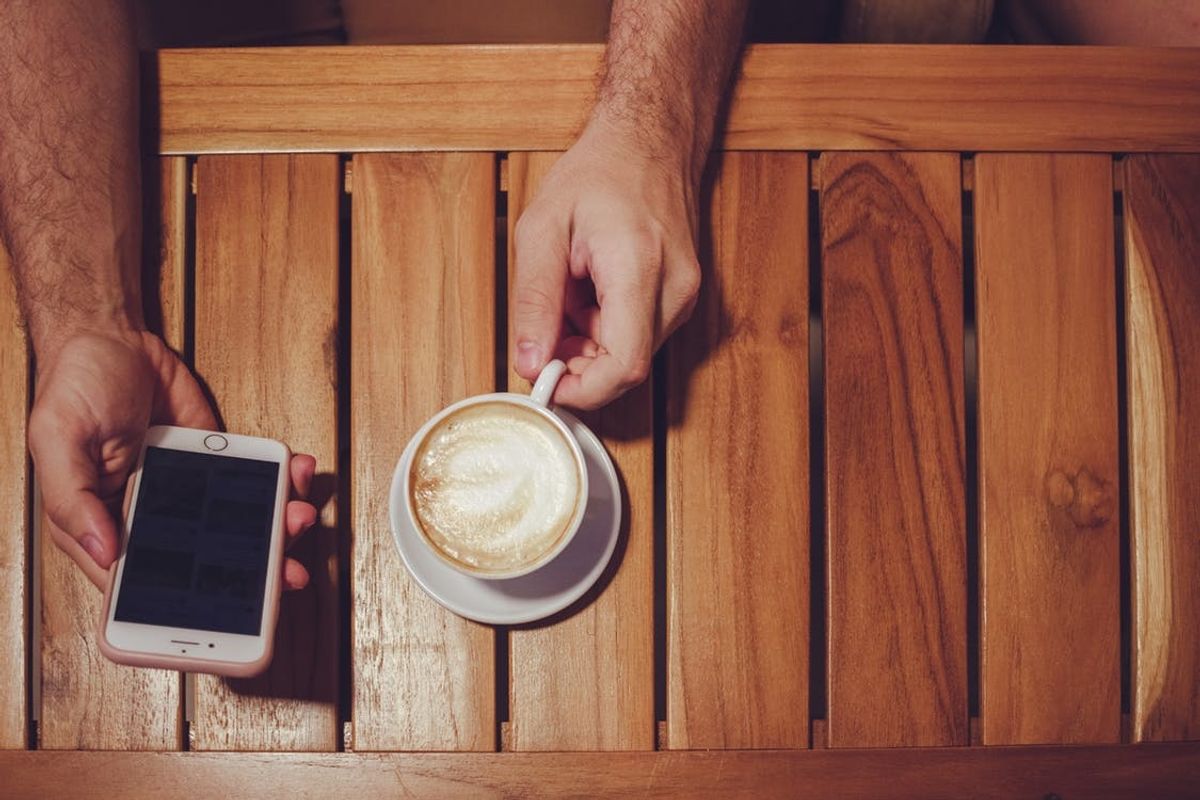 Hands up if you want to earn points while shopping without a rewards card. You're not alone - I recently discovered Drop, an app that lets you earn extra rewards points with your credit or debit card (or both). Here's how it works:
What is Drop?
Drop is an app that lets you earn points when you shop at your favorite stores. All you have to do is link your credit or debit card. Once you sync with Drop, you then select your five favorite stores. Then, any time you use your card at one of those five stores, you earn points that can be redeemed in the form of gift cards. All I have to do is use my cards like I normally would, and the points start rolling in. It's that simple. When you get enough points, you can redeem them for gift cards at any major retailers available on Drop. 1,000 drop points is equal to $1 in rewards.
Where Can I Earn Points?
Every time you make a purchase at one of your five retailers, you get points. You can earn points with companies like Wal-Mart, Starbucks, Target, Sephora, Uber, Lyft, Walgreens, McDonald's, Trader Joe's, Whole Foods, Safeway, and many more major retailers just by signing up and linking your credit or debit card. Drop also sends you personalized offers based on your shopping history, where you can earn even more points for brands that have been selected for you.
Where Can I Redeem Points?
There are plenty of popular stores where you can redeem your points - and the list keeps growing. It didn't take me long to earn enough Drop points to redeem. Some of the stores I could choose from are: Starbucks, Domino's, AMC, iTunes, Best Buy, Barnes & Noble, Nike, Sephora, and my favorite: Amazon. These are just a few of the major retailers that you can find on Drop.
Is it free?
Yes! Drop is free to use and has no fees and no strings attached.
How do I sign up? What do I have to do?
All you have to do is download the Drop app, create your account, and sign in to your bank to link your credit or debit card. The more cards you link, the more rewards you earn.
Link my card? Is it secure?
Yes - Drop uses the same financial encryption software that your bank uses on their internet and app platforms. Your personal information is kept safe, and Drop will never ask for your card or account number. Drop has also been verified by DigiCert, the leading online security provider.
Then what?
Just use your card like you normally do. You'll start earning rewards automatically after linking your account and spending at the five retailers you picked. But, be sure to keep an eye on the app to see what new offers Drop has - just for you.
What's the catch? Why do you love Drop so much?
No catch - it really is that simple. Earn rewards points shopping at places you already shop, and redeem them with your favorite retailers. I basically get to double-dip on my credit card rewards, and get free money while doing so. So what are you waiting for? Start earning points on your everyday purchases right now with Drop.
This content was brought to you byGeistM: Performance Driven Marketing At Scale.
To learn more about GeistM and how we can power your content marketing strategy, follow this link and give us a shout. We're friendly and we're social!