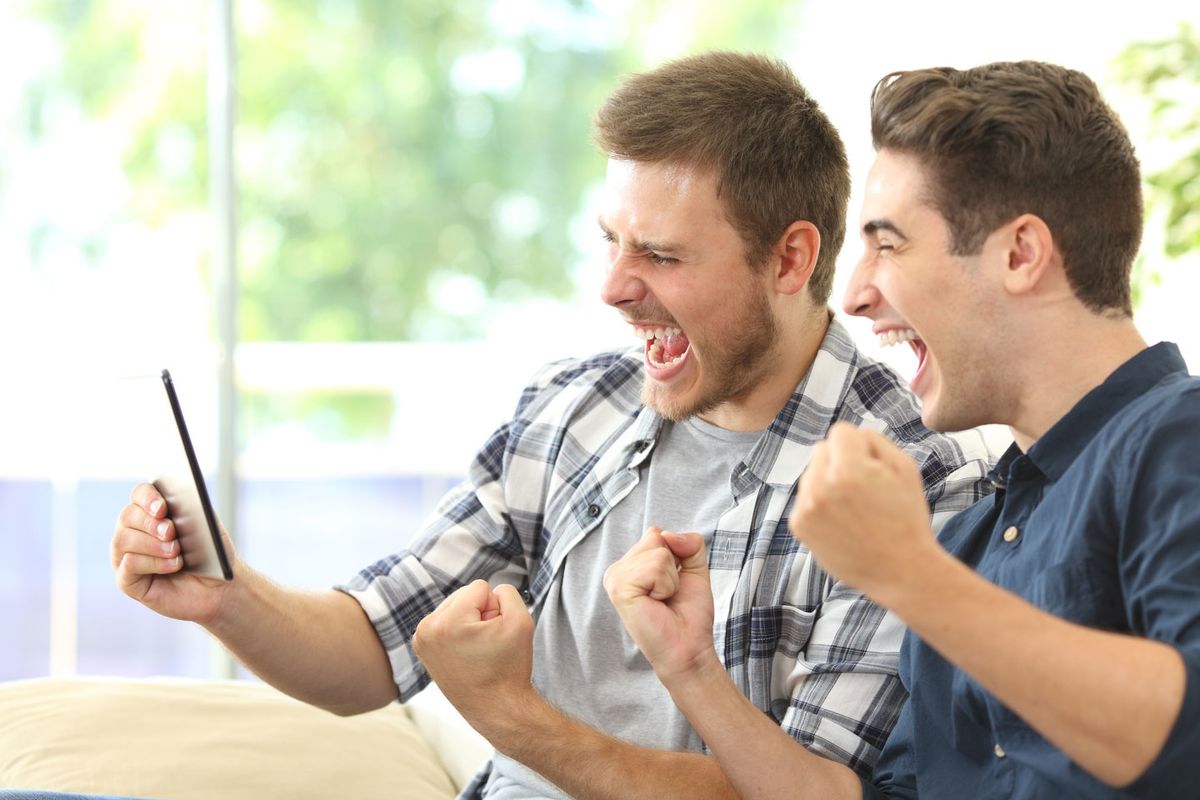 *U.S. or Canada residents only. Must be 18+ (21+ in MA, 19+ in AL). Users physically located in Arizona, Hawaii, Idaho, Iowa, Louisiana, Montana, Nevada, and Washington are not eligible to participate or earn rewards in paid daily fantasy sports contests. FanDuel makes no representation that participation in paid-entry fantasy sports contests is lawful under Texas state law. Void where prohibited.
I refuse to join fantasy leagues, and I'm a sports fanatic. I live for March Madness and the NBA season as a lifelong fan, but as far as other players on other teams go, I can't keep up with every little thing that happens. Plus, unlike my friends, I have a full-time job. While I've had a bit more free time given the current environment, I'll still pretty limited in terms of long time commitments even when sports come back live in a few weeks.
One day in our group chat, One Bite, my friend Anthony said he was signing up for FanDuel's Fantasy Sports League. I told him I was out - "Ok, you guys have fun" - and went back to my day while they talked about their picks. That Sunday, the group chat was going nuts. Two of them won money with FanDuel. I said, "Wait, already???"
I scrolled back up through the messages, trying to make sense of them- instead of committing to a 4-month league, the FanDuel App lets you switch up your teams on a weekly basis.For new users, there's a special offer running right now where FanDuel matches 20% of your first deposit, for a bonus of up to $500. This means if you deposit $2500 after you register, they'll match 20% of that deposit and put an additional $500 into your account!
For their fantasy basketball, you get to play on a week-to-week basis. I'd only need to research for a week-long period instead of a 4-month commitment, and I can opt-out if I'm really busy. This seriously changed things for me.
I went online to sign up - there's a FanDuel app, too, so I made a mental note to download it for my ride to work. After I put in my credit card info, they asked for my social security number and I panicked. Were all my friends getting scammed? I checked in and somebody said "scroll up, dude" - they'd also had this panic and checked the site - it's actually to avoid you getting scammed and to avoid professional coaches, players, or team owners from playing.
The website was really clear and easy to navigate - it wasn't a complicated bracket or excel doc. To start, there are Free Play contests where you can win money without putting anything down. Awesome.
I went to go pick my players for the week, excited by the $10,000 weekly prize pool. There's also a $100,000 prize pool for the season winners. Damn. We're doing College & NBA, but they also do, MLB, NHL, WNBA, soccer, and golf. They also do a bunch of giveaways and prop pick-em games which can be played even before sports are officially back live!!
Not gonna lie, I lost my first game. Hard. But three of my friends won this time and I won the next week! I only bet the $5 that FanDuel gave me for free, so it could have been worse. Now that they match my deposit amount, I'll be using the 20% deposit match amount for new opportunities!
With Fanduel, you get to pay yourself out immediately, and it's deposited into your bank account soon after. Sure, our group chat is mostly trash-talking now, but I'm already getting a head start on next season with FanDuel.