SPONSORED
The FanDuel SPORTS EQUINOX Is Coming. Here's How To Get Ready.
It's here. October 27th, 2019. 4 Sports. 26 Games. 1 Equinox.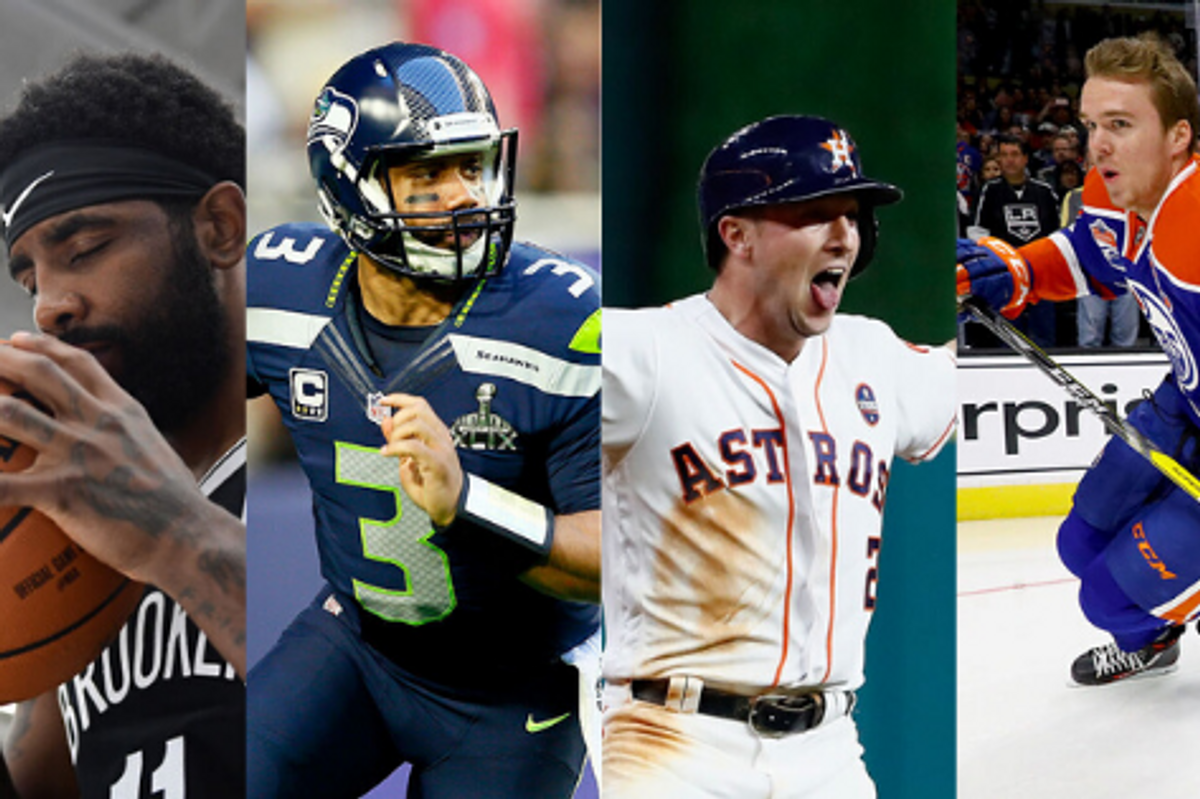 Are you ready for this? No, really, prepare yourself...
This Sunday there will be a SPORTS EQUINOX!! The NBA, NFL, NHL, and MLB are all set to collide on Sunday, October 27th, to host a whopping 26 games across all four of the major leagues.
October is no longer just for Halloween - it's for football, hockey, basketball, and baseball.
Whether you're going to be watching at your favorite sports bar or at-home with some pals, you are going to want to get involved in the action. And what better way to back your favorite teams than by playing FanDuel.
Fanduel is celebrating this year's Sports Equinox by offering all sports fans a free-to-play contest. Once you register for free, you then have the opportunity to choose the winners of all 26 games being played on Sunday, Oct 27. This is your chance to put all your armchair analysis to good use.
If you pick at least 20 out of the 26 winners correctly, you split the pot - which can be up to $270k. And it's free to enter.
Looking at the line-up and the way the seasons are already going, it shouldn't be too difficult for any pro-spectator to pick at least 20 winners. 😉
Fanduel's also super convenient and easy to use. You can register and play online, or you can download their app. The app is free with no monthly or yearly charges, and when sign-up for Daily Fantasy and deposit $20, you get $20 to spend the way you like.
You need only 3 things to sign up: your address, card information, and your social security number (to ensure your age and identity). No coaches, players or refs are allowed! Also, all winnings go straight into your FanDuelaccount, which can be cashed out to your bank at the click of a button.
Sports fans can't afford to miss out on the Equinox action with FanDuelthis Sunday. Why not get your friends involved and make it even more interesting?
See who reallyyy knows what they are shouting about, and whoever wins, wins bragging rights all the way to the Super Bowl.
FanDuel is giving sports fans more ways to win. Sign up now for the Best Sports Day Of The Year.