When we heard there was an app that would fetch us rewards, like gift cards to our favorite stores just for shopping….we rolled our eyes.
Most of those require surveys, make you watch ads, or mail you your 20 cents three months from now.
But apparently Fetch Rewards is the best in the game: all you have to do is download the free app, scan pictures of your receipts, and then spend your new points on rewards. They work with tons of brands like Pepsi, Suave, and Huggie's, to give you points you can redeem for gift cards to places like Amazon, GameStop, and Walmart.
Getting rewards for online purchases is even easier -- you don't even need to snap a picture. Just connect your email and/or Amazon accounts in the Fetch app, and you'll earn points on electronic receipts with the touch of a button.
We couldn't believe it was that easy, so we took a look at some of their customer reviews to see what shoppers have to say:
"This is BY FAR the best grocery app out there, and I've tried quite a few."
"I love this app!!!...All you do is literally scan your receipts! You don't have to go through to choose your products or specify which store, like [redacted] (which drives me nuts!), it does it all for you! Even if you have no products that redeem points, you still get a 25 point bonus, but that rarely happens because this app has products you actually buy!!... I'm about to redeem my points for a $25 gift card!
We all have to buy groceries, so why not earn money on things you already bought!? They even accept e-receipts if you order your groceries online.
Only once have I had an item on a receipt not give me points when it [should have], but they allow you to easily correct it and will give you your points instantly. (And to be fair, the receipt labeled the item weird, so it was understandable.) This is BY FAR the best grocery app out there, and I've tried quite a few. I've been telling everyone about it! Try it! You won't be disappointed!!!" - Jaqueezie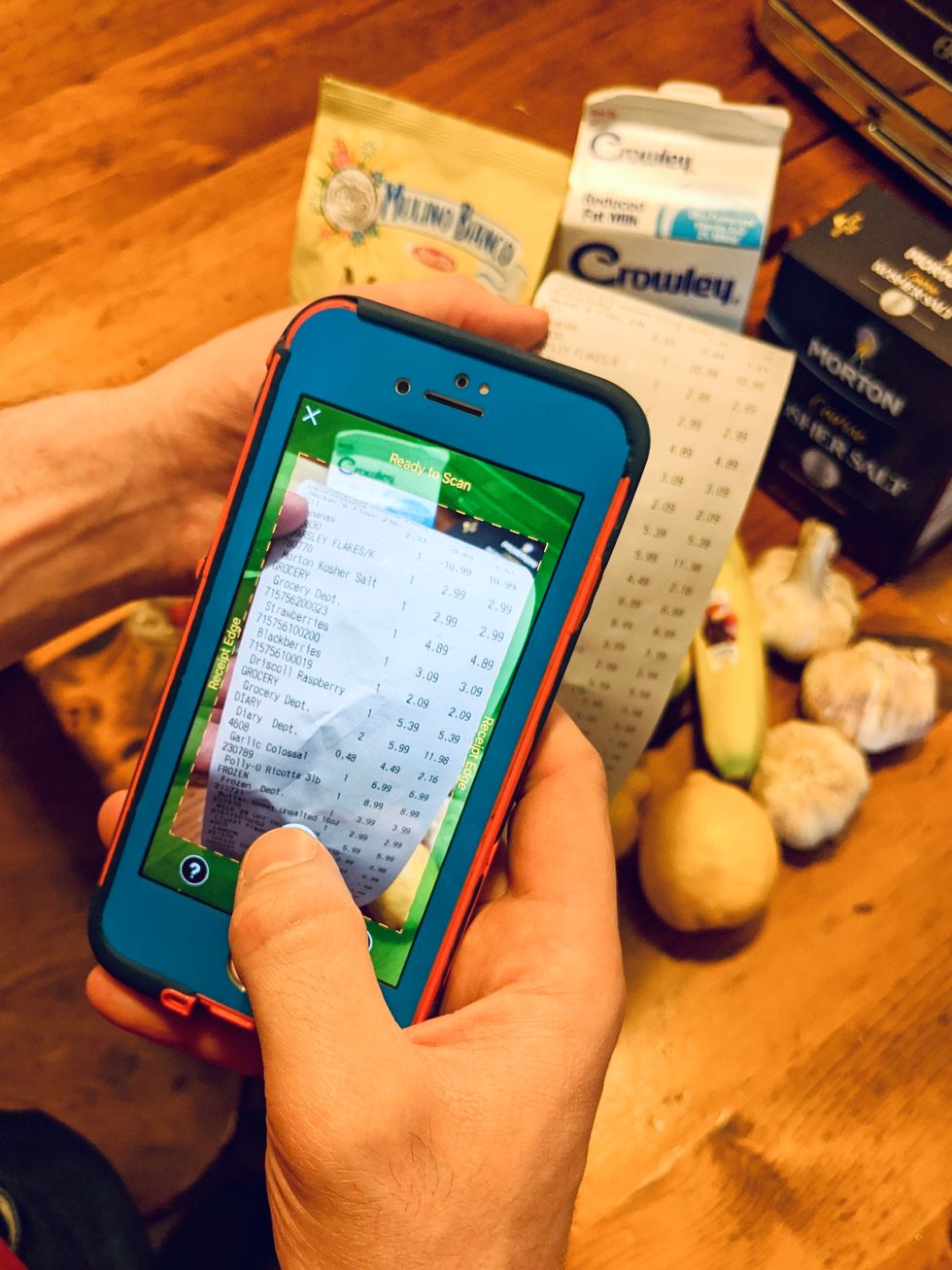 "Great Job Fetch!"

"Love watching the points get deposited!!...Great Job Fetch, this is a fun app with a ton of different features, and even though it can be stressful spending a lot of money, it's nice to know you have a way to get something back in return. 😄😊" - Katrina Davis-Juarez
"Nothing to lose, but lots to gain"
"I love this app! Not only the app, but customer service is awesome as well...If you don't have [Fetch] yet, get it. You have nothing to lose but lots to gain." - adeone10
Fetch Rewards
Free To Download on the App store
Start racking up points today
Learn More Now
"So easy to use - I would recommend this app to anyone"
"I downloaded it just to see, and it's so easy to use. I just found a few recent receipts I had stuck in my purse and scanned them, and I have earned 1145 points in just 2 days....I would recommend this app to anyone because you don't just have to buy specific things to get points, although certain things do give you more points, but just a receipt laying around is worth something." - TinaMayes22
"Absolutely love this app"
I absolutely love this app... My lifetime points is 100,000+, and I have only been using this app for < 9 months. I have already cashed out for $90 worth of gift cards just for scanning my receipts!!" - kelly2153
"My Go To For Savings"
"I have had several different grocer reward apps, and this one is by far my favorite! It's so easy to use, and points add up faster here for me than any other did in the past. This is my go-to for savings." - pak150
"Love that they accept receipts from Mom & Pop stores"
"I've used this app for over a year. I've cashed out for numerous different gift cards, used the email receipt feature, and scanned many paper receipts…. REALLY love that they accept receipts from "Mom & Pop" stores, I'm always so happy when they take receipts from stores in my tiny town! The best thing? It's legit! Real gift cards for doing just what the app asks! It really came in handy for my family this Christmas! So appreciative!" - Blunta
Since everyone loves how easy and convenient the app is to use (no changes to your routine!), we had to change our tune. Even if you don't buy items from any of their participating brands (which is pretty hard - check out the list), you'll still add points to your account.
Fetch Rewards is free to download on the App store and ridiculously easy to use. You can start racking up points today, with your receipts from the past 2 weeks. Try it out!