SPONSORED
I'm Finally Sticking To Keto This Year With Green Chef
Prevent the keto flu with their keto-approved meal kit.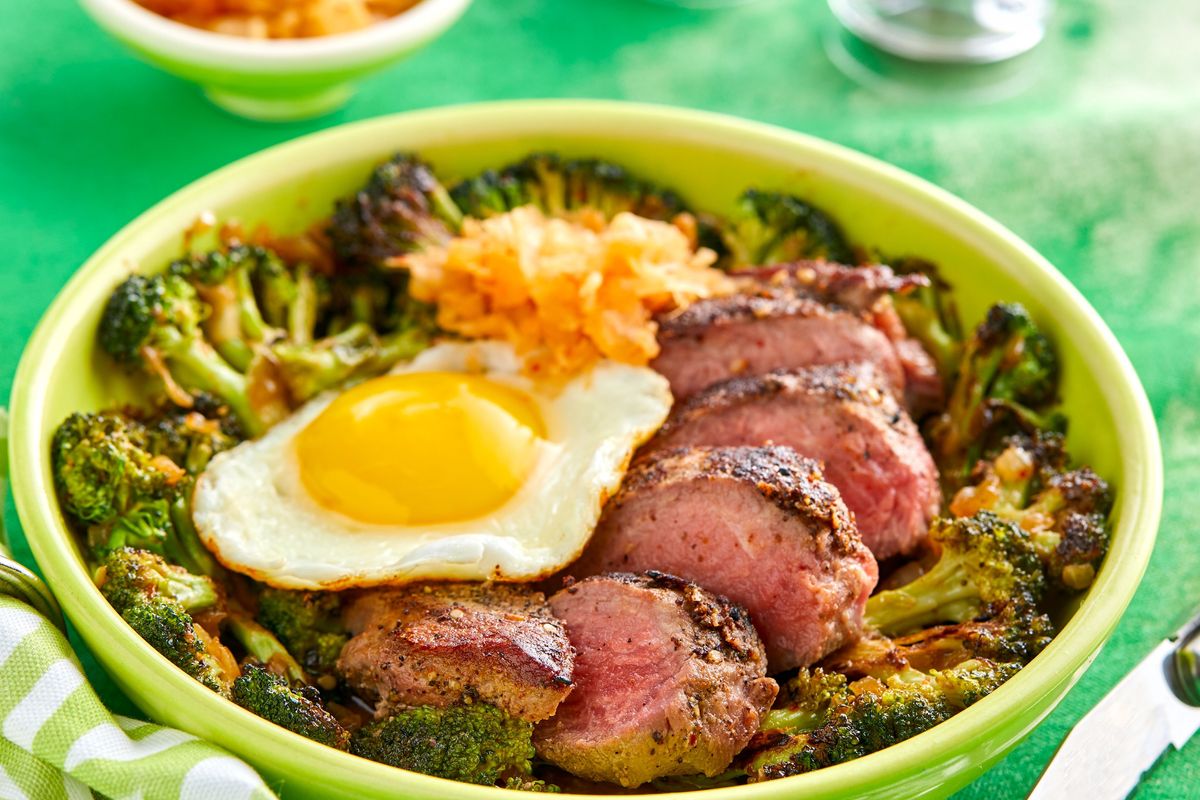 I make the same New Year's Resolution every year: eat healthier. And obviously, it keeps failing, or I'd be able to move on to another one.
Surprisingly, I'm okay when it comes to working out. But with an hour long commute to work each day and no time to cook or grocery shop on a regular basis, takeout and rotisserie chickens are my best friends.
When I was at the gym one morning, my occasional treadmill buddy, Jordan, and I were talking about our diets. They told me they had recently gone keto.
I'd tried that twice, but had too many dinners of peanut butter on a spoon for it to be sustainable.
Jordan told me they had failed 3 times before signing up for Green Chef, the first-ever keto meal kit delivery, and it actually ended up being delicious and keto-friendly.
If I could have the ingredients I needed to make home-cooked, keto meals delivered right to my door; the ketogenic diet would be smooth sailing.
Third time's a charm. I went online to look at Green Chef's options; they had plans for all kinds of diets--paleo, plant powered, an omnivore balanced living plan, and keto.
I also found out they have the #1 keto meal kit in the country, so I was pumped.
The meals looked awesome, and I didn't know you got to choose your recipes each week. For my first week, I picked Cajun-spiced shrimp with sauteed collards and cheesy biscuits, Beef and butternut squash chili, and Chicken tinga with cilantro-lime crema and cotija cheese.
Again, when I first tried keto, I was eating a pound of bacon a week. It was nice to see exciting meals that still fit keto.
When my box came, I started with the Chicken Tinga because I love Mexican food. I placed all the ingredients on my counter, and propped up the instructions behind my sink.
There was no confusion - everything was super easy to follow, and before I knew it, I had a meal in front of me that looked just like the picture (except with mismatching silverware).
I dug in, and the food was so good. I literally forgot I was back on the keto diet, I just thought I was eating a delicious meal.
The other 2 meals were also awesome, and having leftovers meant I didn't have to eat out for lunch, either.
I texted Jordan, thanking them for the rec, and they gave me a bunch of other keto tips that helped me realize I could actually do this.
With Green Chef, I started eating not just healthier, but full-on keto. I didn't change my workouts, but I saw more muscle definition more quickly, and had more energy in general, too.
Green Chef has also opened me up to new kinds of food - I'd never even tried Thai before, but I've already got an order ready next time I go out with friends.
I know if I ever fall off the keto wagon, or decide to start eating carbs again, Green Chef's other meal plans will always keep me from falling into the peanut butter for dinner trap.
Seriously, if you're keto, or thinking about it, Green Chef will save you.
Update: Our friends at Green Chef are extending a special New Year's offer to our readers. Follow this link to get $80 off + free shipping!