Our homes are our main space for everything right now so it's more important than ever to keep things tidy. However, it's totally understandable if your household has gotten a bit out of order, or even just downright messy - we're human it happens. And while some are ready to tackle the mess head-on, others aren't - again that's completely normal.
Thankfully, there is a home cleaning app you can turn to Handy. Handy lets you book weekly, bi-weekly, and monthly cleanings - whatever works for you. The cleaning Pros available to book through their platform are local professionals that have been vetted and background checked, plus you can check each Pro's ratings and reviews before booking. They've got it all covered, all you need to do is set up a cleaning.
Check out how easy it is to book through the Handy app: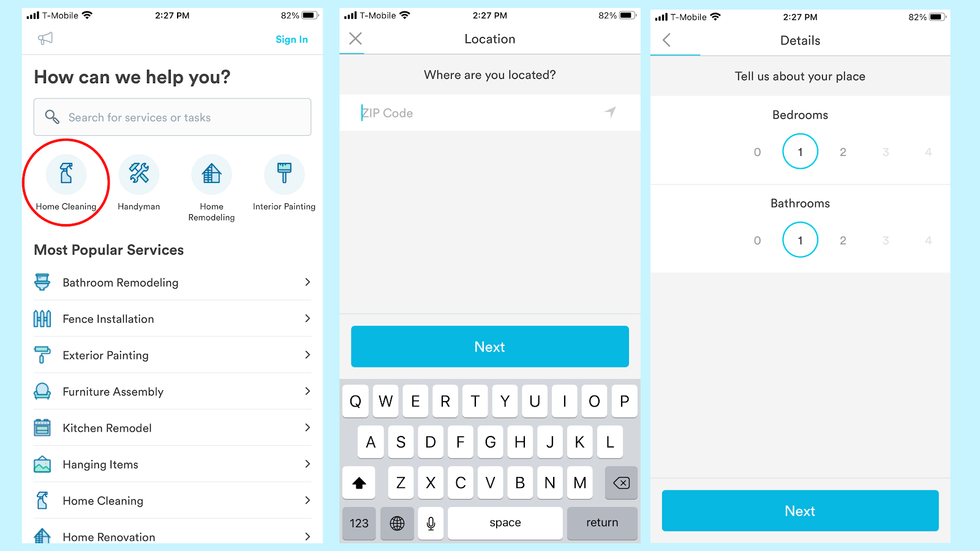 Select the cleaning service icon, enter your location, and then just tell them how large your space is.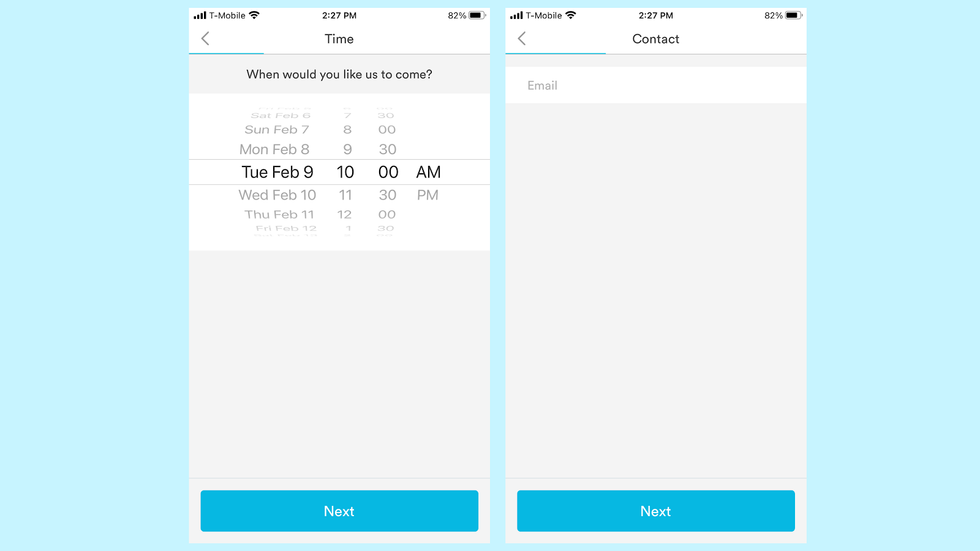 Book cleanings 7 days a week from 7 AM to 11 PM. Sometimes you can even book as soon as the next day or schedule in advance as much as you need.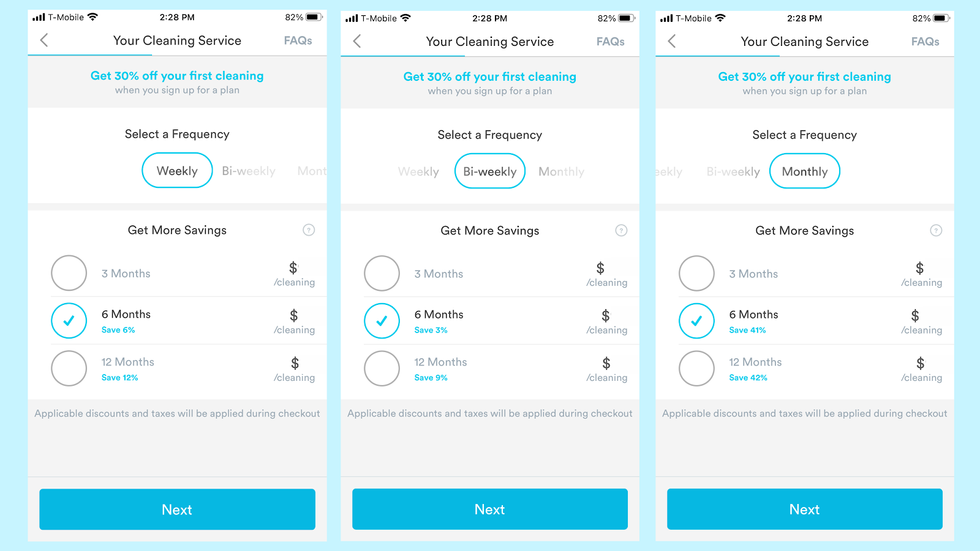 Choose between weekly, bi-weekly, or monthly cleanings and check out the full prices for everything upfront before booking. Plus, save when you plan ahead and sign up for 6 or 12 months.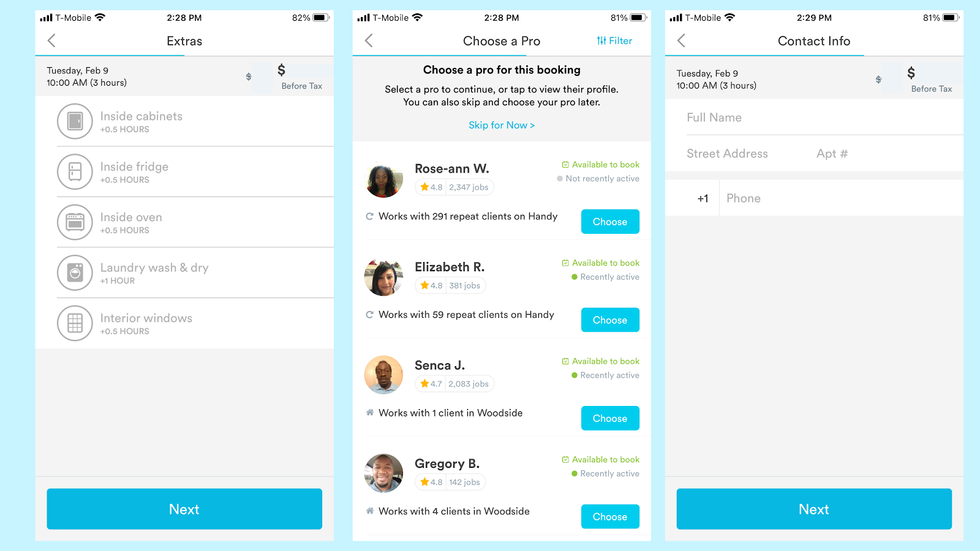 Select any extras you'd like and treat your home to a deep clean. Request your Pro based on ratings and reviews. Then simply put your home address and phone number in.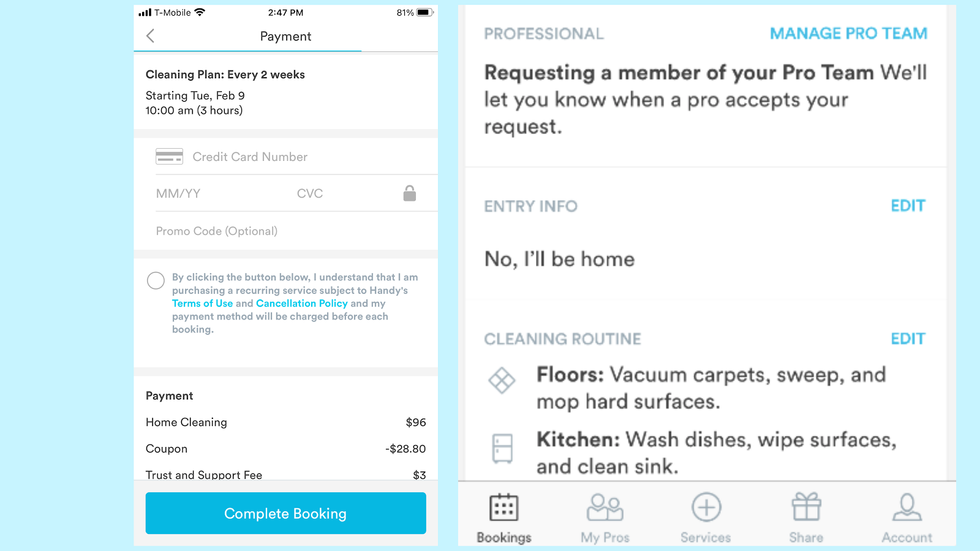 Enter your payment information, any additional instructions for your Pro and you're all set! From the Handy app, you can control your bookings, skip or cancel cleanings anytime, and make any other changes to your plan or Pros.
Scheduling professional home cleanings is stress-free and super easy with the Handy app. Convenience is king and Handy is the best way to get your home in order with a trusted and safe service.
Handy has rolled out the Handy Safety Standard to help promote the health and safety of the customers and professionals who use their platform: