My life is super hectic. Between work, juggling the kids' activities, and trying to find quality time with my wife, my health is pretty much at the bottom of my priority list. I played football in college, but since then, my workout routine is nonexistent.
My wife is always pestering me to take better care of myself - I have a hard time falling asleep at night and my job is draining, so I feel like the constant state of stress has really taken a tool on my energy levels and mood, not to mention my sex life.
I've been taking supplements I got on Amazon on and off over the years, spending time and money trying to figure out what pills to take, but I always end up forgetting them and could never stick with the habit.
Recently, my wife emailed me an article about the lack of regulation on Amazon, meaning that a lot of the vitamins they sell are fake or made with dangerous ingredients. I came home that evening and she had tossed them in the garbage, so I guess that's that! (Happy wife, happy life).
During halftime watching Sunday night football with the boys, we got into a discussion about how exhausted we all were. I was at a point where I'd prefer a solid 8 hours of sleep to sex - neither of which I was getting on a regular basis.
My friend Sam started raving about Hundred, a customized vitamin company that sends you daily pre-packaged supplements based on your health goals. Sam's a pretty cynical dude, so hearing him going on about supplements got me thinking I had to try them.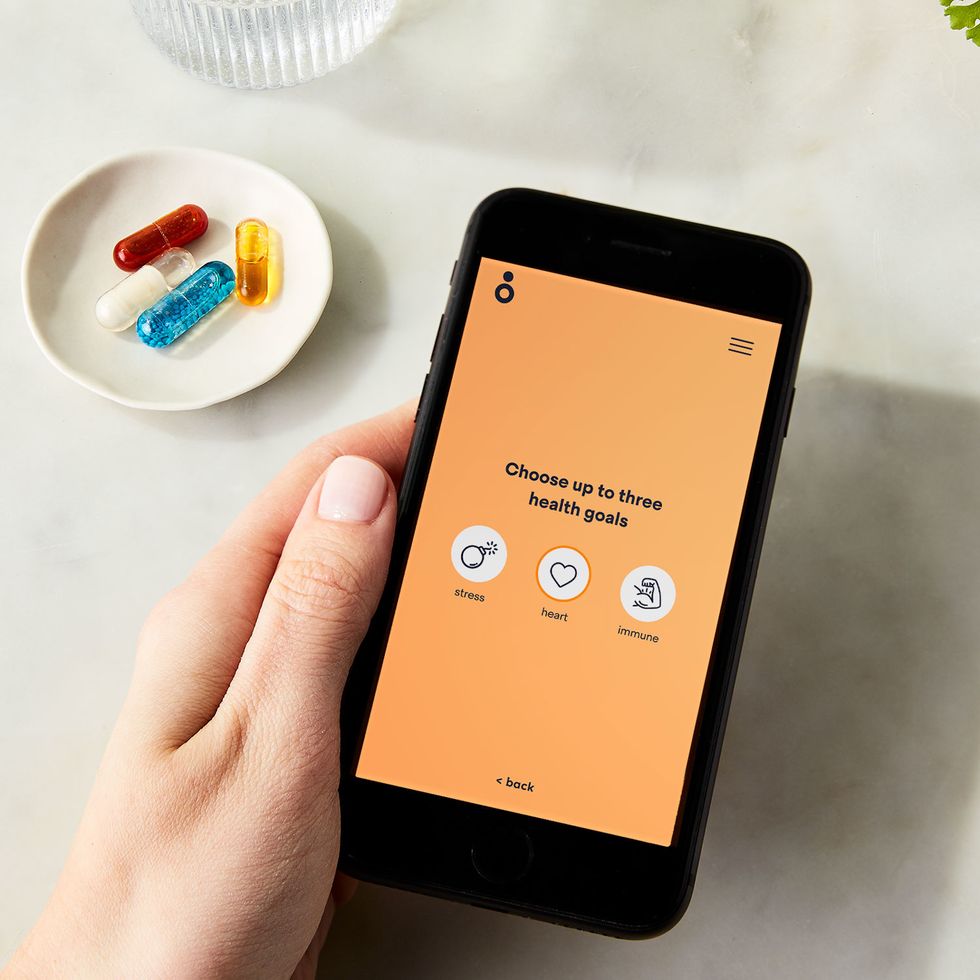 I took their consultation which asked me questions about my diet (not great), sleeping habits (even worse), and sex drive (ooooff, don't ask). From there, I chose three health goals to focus on; stress, energy, and sex. They recommended 4 pills: 2 for stress, 1 for energy, and 1 for a libido boost. While the daily vitamin packs were a bit more expensive than my sketchy Amazon pills, the quality, transparency, and convenient free delivery seemed worth it.
After placing my order, my worrier of a wife was concerned this would interact badly with my other meds - I signed back in to do some digging and discovered that Hundred has a 24/7 chat with a nutritionist, so we could ask as many questions as we needed.
I matched with Paulina, and she explained to me that I was fine - we continued chatting and she also made sure to recommend that I was getting enough sleep so that the vitamins would have their full effect. I was struggling with sleep in the first place, so she recommended I use a meditation app to get me going.
I thought it was definitely legit since she was suggesting other solutions besides supplements.
My vitamins arrived in a bright blue box with individual daily packets - I discovered it's really difficult to forget your vitamins when they all come together.
After a few weeks, I was feeling pretty darn good. Then, after 3 months, I was feeling pretty darn great. For less than $2 a day, I'm actively doing something healthy for my body.
Update: Hundred has a limited time special offer for our readers: Get 30% OFF Your First 3 Boxes With Code: "GET30X3"