The nation's favorite sports betting app is making its way to Illinois!

Just in time for live sports making a comeback, FanDuel Par-A-Dice Sportsbook has a special offer for users who sign up before your state's launch day.
Here's the scoop: FanDuel Par-A-Dice Sportsbook is offering first-time bettors in Illinois the ultimate experience - a $50 bonus when FanDuel Par-A-Dice goes live in Illinois! It's essentially free money being deposited into your account just for registering early!
Signing up is a breeze - no cumbersome in-person registrations or waiting in line! Registering is a simple 3 step process (Users on their phones can do this after downloading the app for iOS and Android).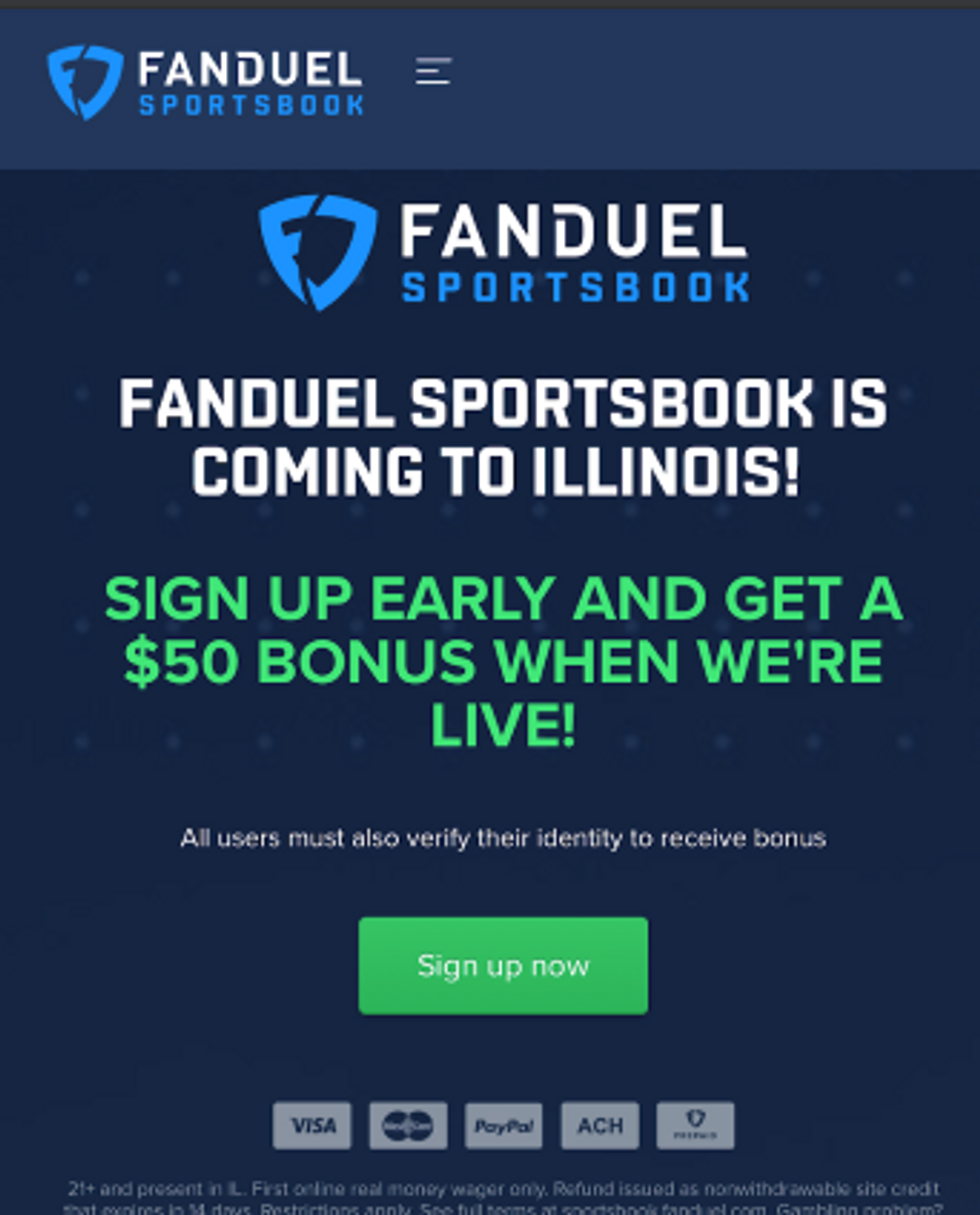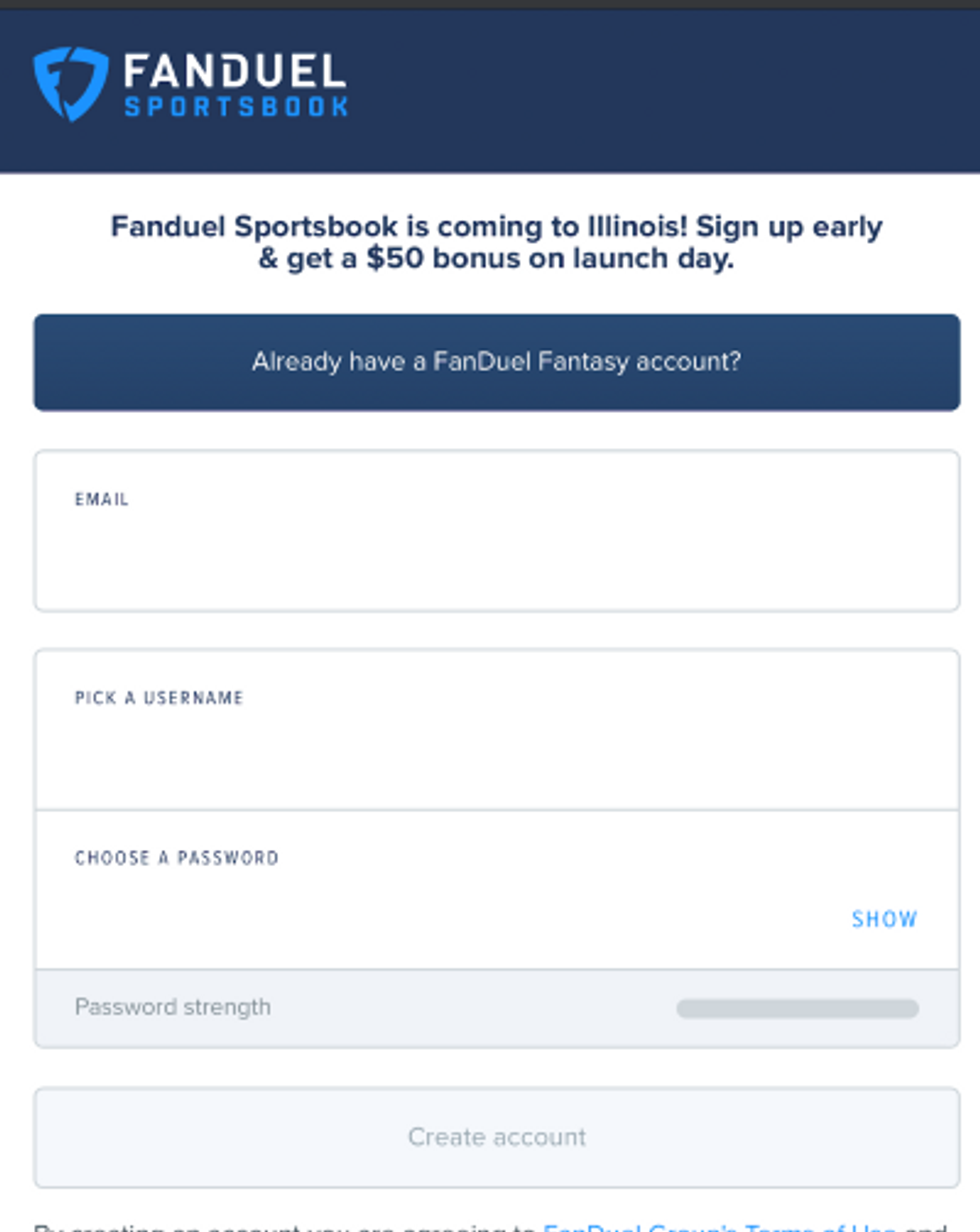 2. Register with an email, username, and password: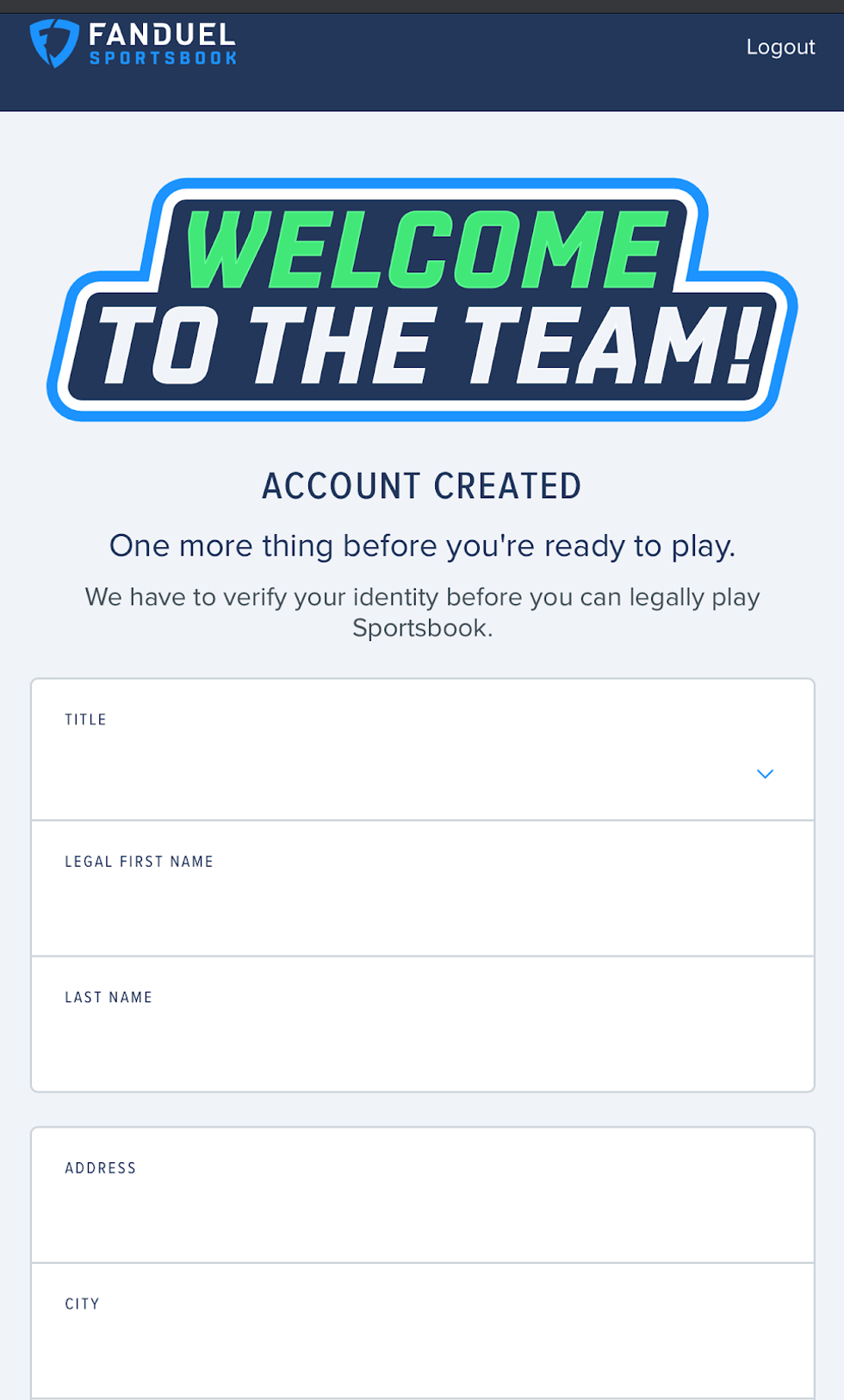 3. Input your credit card and social security number (it stops coaches from betting), put down your bet, and boom, you're good to go!
There's so much to explore, and a super in-depth guide to betting for first-timers and rookies. Even if you're a seasoned pro, the FanDuel Par-A-Dice Sportsbook app allows you to make bets at any time, and signing up couldn't be easier!

With the NFL draft on everyone's minds and the MLB/NBA slated to be in full swing (no pun intended), you can get pumped for the season now. And that also can mean getting all your friends hyped, and seriously gloating your sick wins.
Sign up today, don't procrastinate or the offer's going to be gone!