MUSIC
The Brockhampton member shares three songs produced by Jack Antonoff and Romil Hemnani.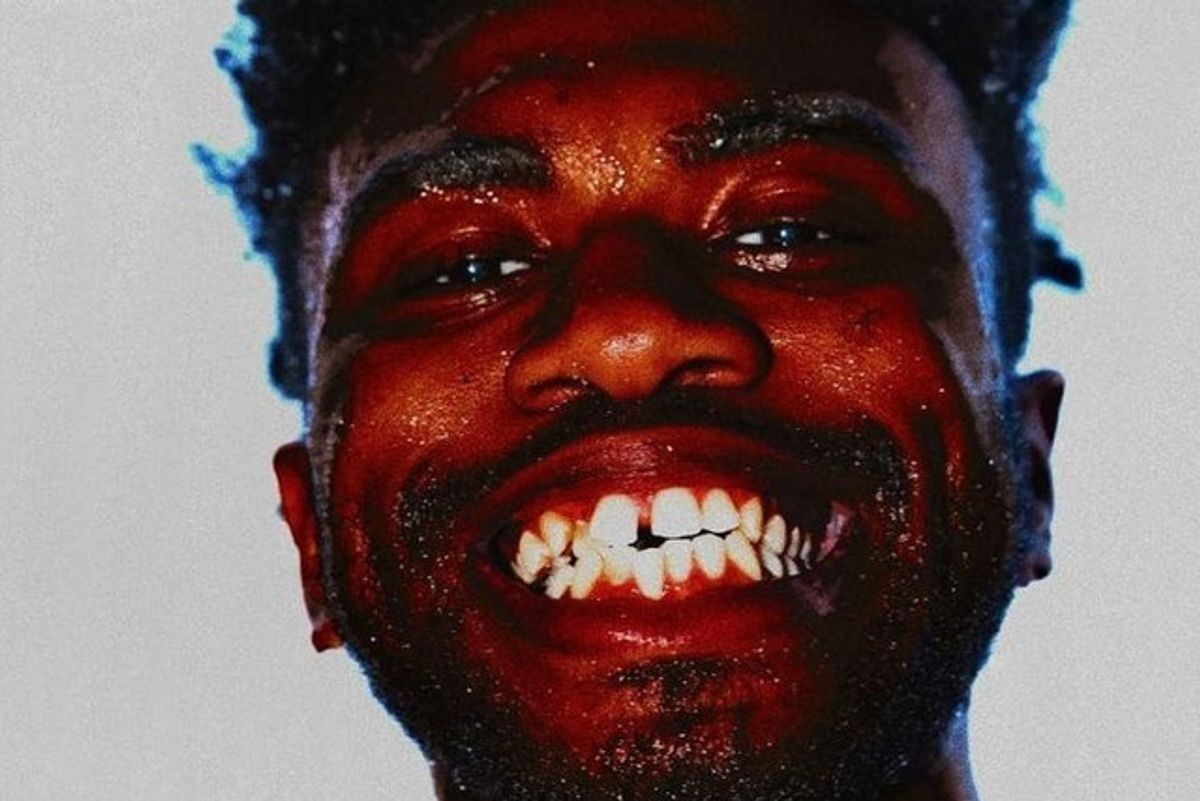 Brockhampton's Kevin Abstract has just shared three songs off his forthcoming solo project, ARIZONA baby.

The tracks––"Big Wheels," "Joy Ride," and "Georgia"–– are produced by Jack Antonoff and fellow Brockhampton member Romil Hemnani. If this snippet is any indication of the upcoming release, you can expect a sound that skews much more experimental. The EP only runs about eight minutes, but in that time, Abstract manages to pack in tons of densely layered rhythms as he looks back on the whirlwind of last year.
Abstract's work is helmed by the idea that it never stops. This is the same work ethic that motivated his boy band/rap collective Brockhampton to put out three albums––Saturation I, II, and III––in one year, and follow it up with their first no.1 album and major-label debut, Iridescence, a few months later in 2018. Around the same time of the album drop, the BH boys put out a documentary entitled The Longest Summer in America, reflecting on their ascent and the controversy surrounding Ameer Vann's departure from the band in response to sexual misconduct allegations.
In the span of a year, Brockhampton reshaped the mold of the American boy band, faced the trials and tribulations of pop fame, and managed to secure status as one of the most important musical acts of our generation. That's a lot of pressure. Pretty soon, their usual outspoken personas on social media went quiet and the boy wonders began to withdraw from the public eye.
Kevin Abstract, the bonafide leader of BH, broke his silence when he shared his finsta a few weeks ago, an account called cliffhollywood. It's a collection of creative scraps, emotional text exchanges, and entries detailing the distress surrounding the band's fame. But it was on Abstract's regular Instagram that he dropped cryptic hints of the upcoming project's release with a photo that featured the dates "11, 18, 25," (which align with every Thursday in April.) Earlier this week, Abstract dropped the visuals for "Big Wheels" with the misnamed video "THE 1-9-9-9 IS COMING."
"Big Wheels," "Joy Ride," and "Georgia" are held together by a thematic thread of Abstract looking back while reaching towards new sounds. He waxes introspective on his experience growing up gay and Black in a conservative town in Texas, the criticisms that he's faced as he's gotten more visible in the public eye, and the band's growth from their humble beginnings. Abstract delivers the verses in his usual breathless style, but adds in polyrhythmic beats and dips into some jazzy rumblings along the way. This is Abstract's first solo work since his 2016 album American Boyfriend: A Suburban Love Story.
Listen to "Big Wheels," "Joy Ride," and "Georgia" below.