Musicians have long been arbiters of cool, especially when it comes to game-changing menswear. From David Bowie's glitter and glam to The Beatles' classic skinny ties, musicians are all about expressing themselves and really pushing the boundaries of formal menswear. When it comes to suits, we really wish we were musicians. If you're at that age where all your friends are getting married, you know the pain of boring and ill-fitting suits. They're uncomfortable, don't fit well, and the whole posing for pictures at prom look is definitely not cool.
Menswear done right is a form of expression, not unlike lyrics. Take it from Michael Kors, "Clothes are like a good meal, a good movie, great pieces of music." Like your Spotify playlist, if you're going to buy a suit, it should reflect your personality. If you've ever wondered how the stars manage to actually make suits look cool on the red carpet, the answer is going custom. Well, being incredibly wealthy and having designers give you suits for free. But when that's not in the cards, custom men's suits are the way to ensure you'll get a fit that gives you confidence and a style that's all your own.
If you're curious about how mens custom suits work or where to buy, check out Astor Vance, a custom clothier that hand-cuts suits to your measurements (plus, shows you exactly how to take measurements) and makes you the designer by letting you choose fabric, colors, lapel shapes, button type, colorful patterned lining, monograms, and more so that your suit is totally you. From how to get a men's tweed suit that gives off professor dropping sick bars vibes to a men's church suit that says I get Jesus and Yeezus, customizing lets you blend function with fashion.
If you want some modern musician inspiration, here are five musicians killing the menswear game and how to get their look with a custom suit.
Kanye West, Tweed Jacket With Color Pop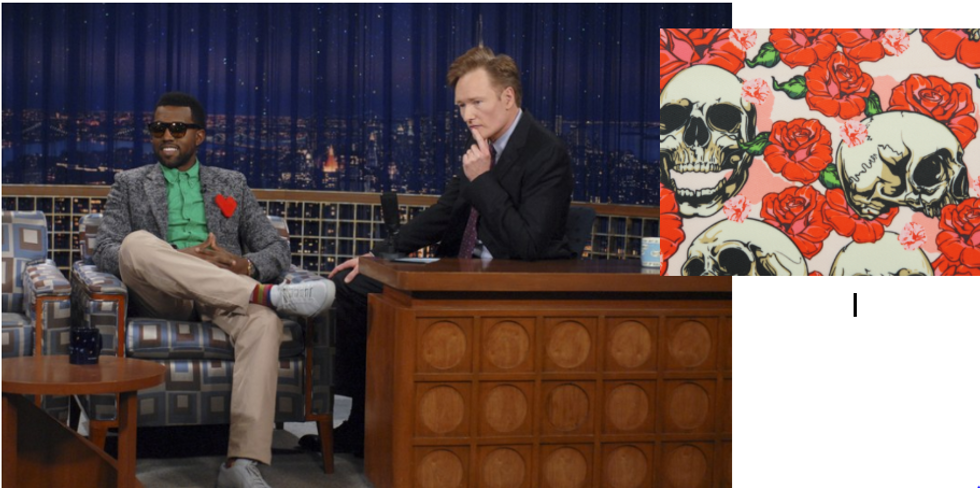 Dana Edelson/NBCU Photo Bank
I miss the old Kanye during his 808s & Heartbreaks era when he was totally ahead of his time re-imagining urban prep menswear. Seen here talking to Conan O'Brien, Kanye was rocking one of his signature looks, a tweed suit jacket with a red heart for a pop of color. Men's tweed suits are a huge trend in spring and fall as the weather transitions from hot to cold and back again. But finding where to buy good men's tweed suits and blazers with Kanye level style is difficult. You can recreate the look by getting a custom-cut tweed blazer in a dark hue like Yeezy's from Astor Vance, and choosing this unique lining for a similar pop of red and rocker-edge.
The Weeknd, All Black Everything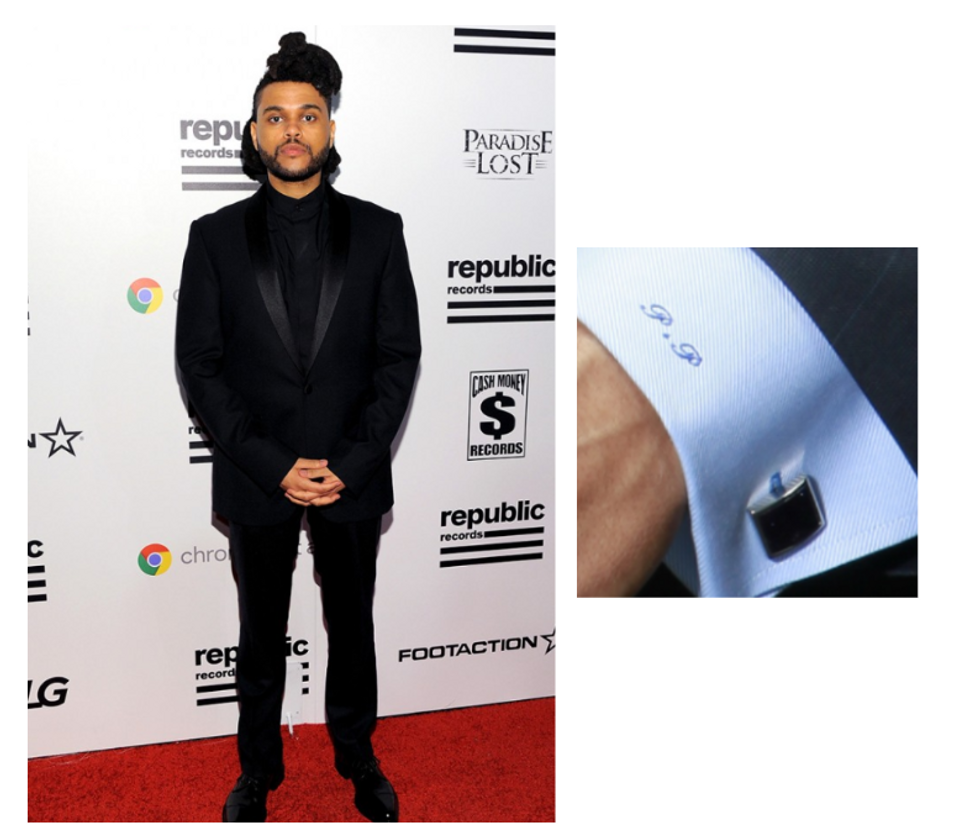 Angela Weiss/Getty Images
The penguin look has been definitively replaced by the sleeker all-black-everything tuxedos and suits rocked by many musicians, including The Weeknd at The Grammy's. Real Starboys don't have to say a thing; their style speaks volumes. You can snag The Weeknd's new James Bond style by customizing your suit with a shawl lapel, which gives it that smoking-jacket vibe. Astor Vance also lets you put your own twist on the look with a subtle monogrammed sleeve.
Joe Jonas & Jaden Smith, Plaid & Stripes Forever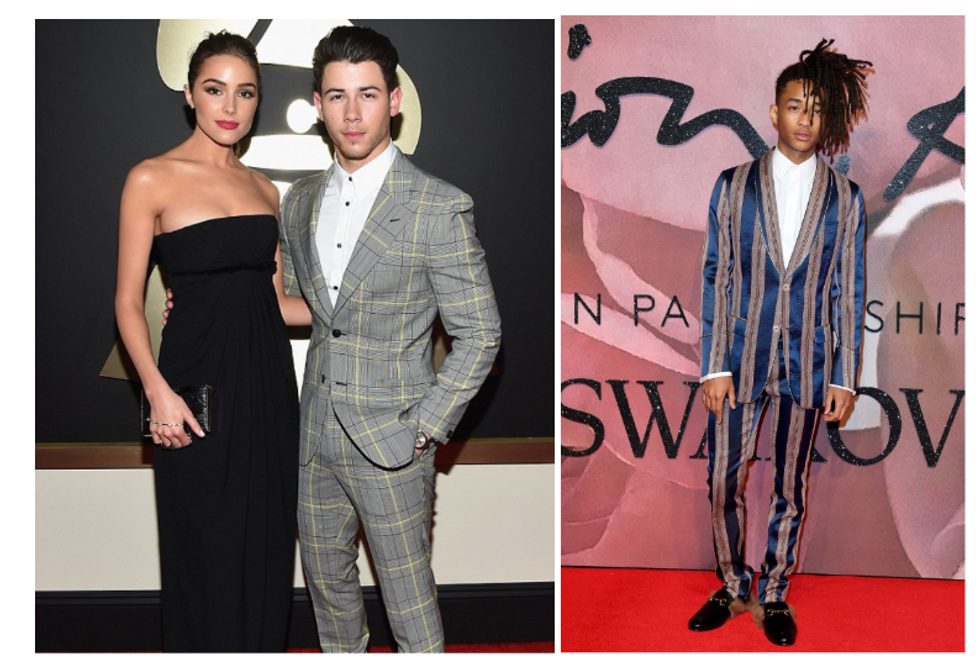 Photo: The Fashionisto
Bold checkered and striped patterns are here to stay. But, if you're not part of a famous family like these two, you might not be ready for the spotlight that comes with rocking such a bold suit. Here's the 2019 hack for everyman style: get patterned suit pants, and pair with a normal white dress shirt. It's dressed up with rocker cool, without the added pressure of a matching set. Opting for a print dress pant is a great alternative to a traditional men's church suit. AV sells custom-fitted dress pants with a ton of striped and checkered options, so you don't have to buy a full suit to get the edge you want.

Harry Styles, The Pink Suit
Photo: CNN, The Today Show
Harry Styles loves pink suits. He owns a lot of them. Not Salman, not rust, straight up pink. Pink suits for men are one of the biggest trends for spring and summer because the hue really compliments lighter fabrics that will keep you cool. With Astor Vance, you can customize your pink suit with white buttons and a black lining to match Harry Style's stand-out look above.