Use code RTRXPOP for $200 off your 2 month trial of Rent the Runway Unlimited!
My cousin's wedding was less than a month away and I still had nothing to wear. It was my first black-tie only event and I was totally out of my element.
Sure, I could go buy some $500 dress at Macy's and call it a day, but my budget would never forgive me. Also, I wasn't looking forward to spending hours browsing and trying things on.
Staring at the prom dress in my closet that hasn't fit since freshman year of college, I called my best friend to see if I could borrow something.
She told me she doesn't even own any dresses anymore - she let me in on a secret of hers called Rent The Runway, a company that rents out designer fashion at a fraction of the retail price.
Um, I was not convinced. 'How would I know what size to get' ' How much does it cost?' 'Aren't designer clothes really expensive?' ' What kinds of designers?' 'Is it weird to wear clothes that have been worn before?
I bombarded my friend with these questions, and she told me to stop panicking - I'd be fine. She said it's definitely worth a try because she's loved everything she's ordered.
My cousin's wedding drew closer and closer and I still hadn't found a dress I liked, so I decided to check it out.
Entering their site felt like going to DisneyWorld for the first time. There were so many beautiful dresses I wanted to wear.
They offered a "Reserve" option which lets you rent a dress for 4 or 8 days, starting as low as $30 a dress. I took a simple quiz and selected the date of the wedding, and they suggested hundreds of gorgeous dresses that fit the dress code.
A red Badgley Mishka full-length cocktail dress immediately caught my eye. It was perfect for this wedding, and even though it was a $525 dress, I got it for only $90. And with shipping and dry cleaning included, it was a really great deal all said.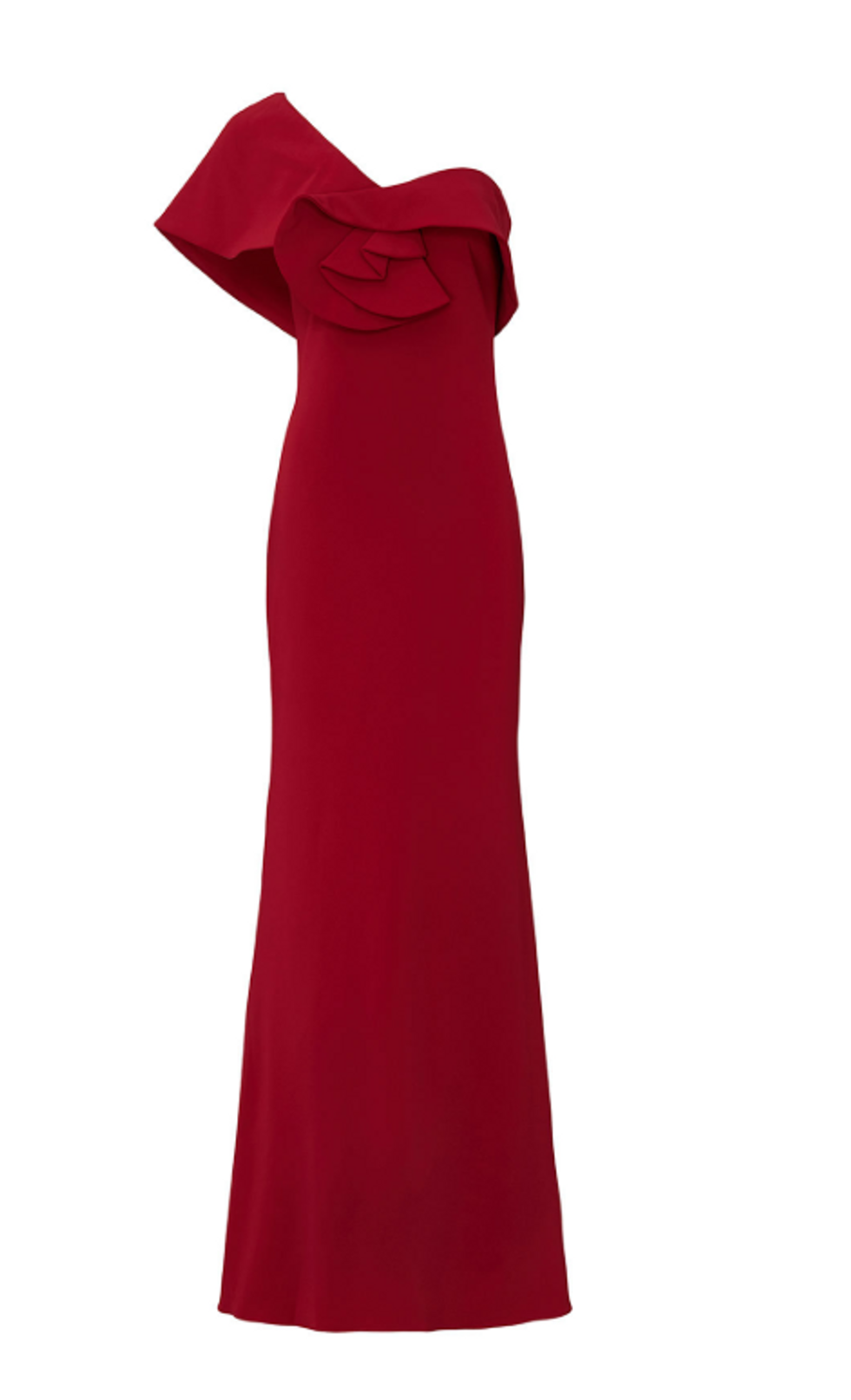 Next up, figuring out my size, which was surprisingly easy thanks to Rent the Runway's photo reviews. Women who've rented the dress before can put up reviews, pictures, and tips (I could even filter the reviews by my body type).
The women described how the dress fit, what they loved about it, and even got into details like whether you needed to wear a bra or not. After reading through them, I was pretty confident about the size I selected, but on top of that, Rent the Runway lets you order a second size at no additional cost just in case the one I picked didn't fit.
When it arrived, the first size I tried on was a little looser than I expected. Luckily, I had the backup size and it fit like a glove. My cousin's wedding was so beautiful; I felt so confident in a dress that I couldn't justify for one occasion without Rent the Runway.
After browsing their site for another upcoming event, I discovered that Rent the Runway is not just for special occasions. Their Unlimited service is like a closet in the cloud; it has thousands of designer options -- everything from handbags and jewelry to cocktail dresses and casual business pieces.
The way it works is pretty simple; At any given moment you can have four items of clothing and as soon as you're done with a piece, all you have to do is send it back and get another in its place.
You can literally have up to $8,000 worth of clothing at any given time from amazing designers like Rag & Bone and Chloe (my all-time favorites!). Clothing insurance and dry cleaning are included in the price, so I love that I would never have to worry!
Shipping is free, and returning is super easy…just drop it off at the nearest UPS.
For less than the price of my new pair of jeans, I have endless outfit opportunities.
I wish I had known I had access to the closet of my dreams years ago. With Rent the Runway, I don't need to waste money or time on clothes I'll only wear a handful of times.
I get bored after like two wears, so Rent the Runway Unlimited is the perfect way to let me indulge my clothing addiction, without breaking the bank.
Limited Time Only: Get 30% off your first Reserve order OR $200 off your 2 month Unlimited trial!
Use promo code: RENT30 for Reserve, or RTRXPOP for Unlimited.