MUSIC
Disguised as our friend, Stapp offers a nostalgic trip to the Creed days of yore, but upon closer inspection, the release is hollow and impossible to take seriously.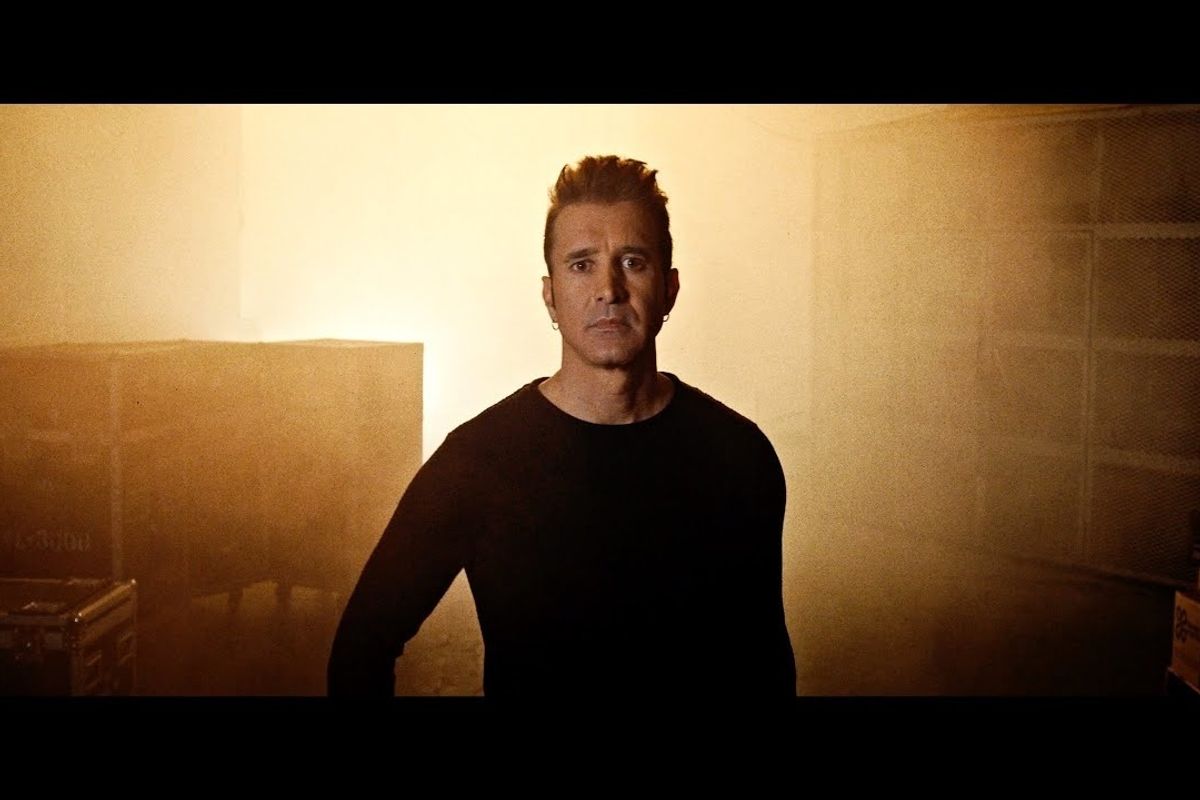 YouTube
Remember when being melodramatic was cool?
Gerard Way had long black hair and wore amber red ties and caked-on foundation and mascara. The Used were writing lyrics like, "I broke a needle off in my skin / Pick the scabs and pick the bleeding." Teenagers would passionately make out to Hoobastank's "The Reason." It was the aughts. Everything was sensationalized, all of it was cathartic, and none of it made any logical sense in retrospect.
All the while, Creed's "Arm's Wide Open" was being sung all across the country, with only a fraction of listeners picking up on the heavy-handed religious undertones that now seem painfully obvious. It's no doubt that the song was a bop; the post-grunge wave was filled with bops. But the post-grunge fanbase grew up quickly, and the movement dissipated as quickly as it came. When the veil of puberty was lifted, listening back on those songs brought with it a potent mix of nostalgia and shame. It's hard to believe now, in 2019, that a large portion of the population considered Three Days Grace to be saccharine music rather than the soundtrack for a serial killer. Yet whenever one of these bands is replayed during a drunken galivant with "the boys," we sing along almost satirically, because it's more fun to reflect on the past in jest rather than acknowledge that every artist listed above is actually still making music. Scott Stapp, the former lead singer of Creed, is one of them.
Stapp's latest solo release, The Space Between The Shadows, is a lie. Disguised as our friend, Stapp offers a nostalgic trip to the Creed days of yore, but upon closer inspection, the release is hollow and impossible to take seriously. "It's hard to forgive, even harder to forget," Stapp sings on "Name," "I am a son without a father." In the video for "Purpose for Pain," Stapp's interpretative condemnation of child abuse makes it seem like he's got corpses buried in his backyard. "Fell into the light, thrown from the abyss, screamed so many nights, not going out like this," Stapp sings. "I fought the devil and he won." Meanwhile, "Face of the Sun," Stapp's pump-up track, is just plain cheesy. "Fight until the end, in the name of love," he calls out with great solemnity. The closing track, "The Last Hallelujah," is so engulfed in its own dramatics it almost becomes satirical.

For years Stapp has been assaulted by his demons, and he has somehow emerged from each near-death experience still charismatic and optimistic for the future. His journey to sobriety and beyond is no doubt admirable, but it's hard to take the testament of Scott Stapp. Any vague guise of sentimentality is overshadowed by the album's clear lack of vulnerability. The cover art, most likely meant to convey a Stapp enlightened by his experiences, just paints the singer as a self-obsessed white guy.
But maybe this is part of his journey. Maybe Stapp is just going through the motions he needs in order to find a resolution. "Gone Too Soon" may be hard to take seriously on its own, but when placed in the right context, it's clearly a well-intentioned ode to his fallen rock compatriots. The Space Between The Shadows is cheesy and lame and sounds like our dads made a rock band, but it's comforting to know that at least Stapp isn't a dick, and at least Creed fans of the past and present don't have to worry about their beloved rock singer ending up like Wes Scantlin.