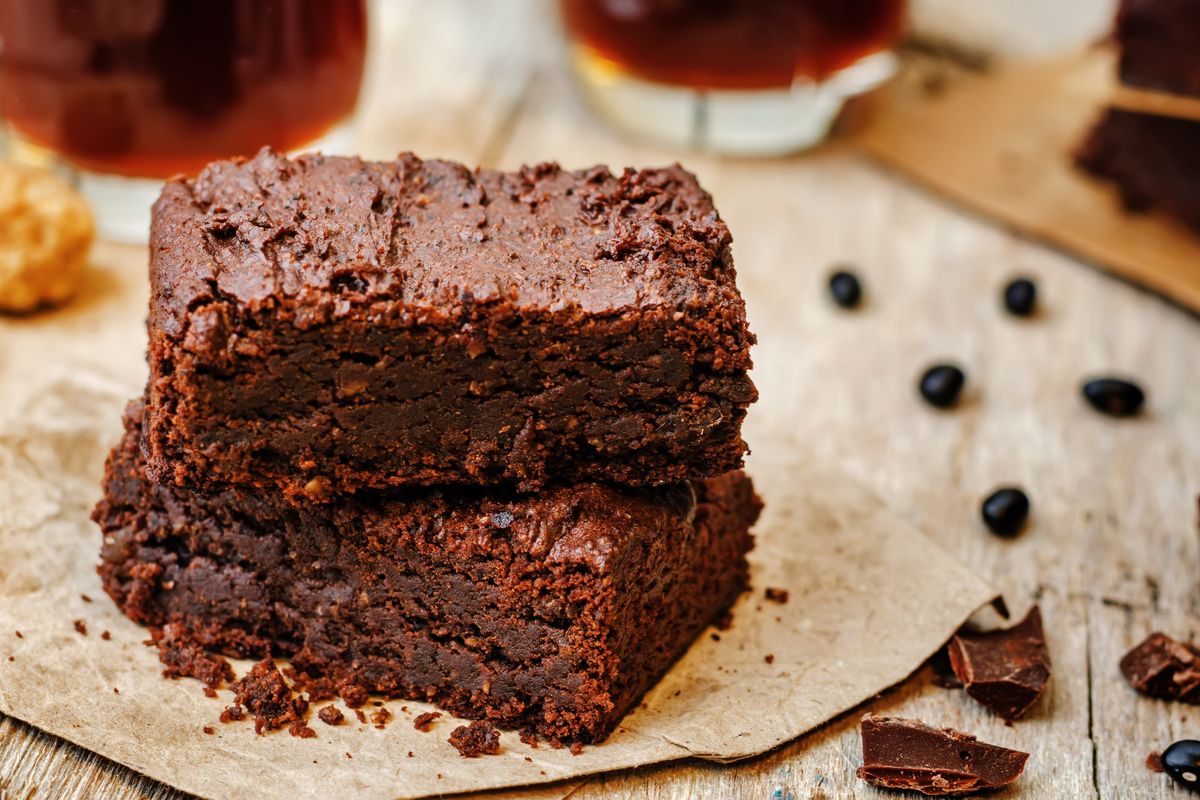 Eating healthy can sometimes be a struggle, especially with a serious sweet tooth. I love anything with chocolate—and don't even get me started on brownies. Since deciding I wanted to get in shape, I've researched a ton of dessert recipes to help satisfy my cravings while staying on track with my healthier choices. Every recipe I tried was either lacking in flavor, or just too unhealthy for my new lifestyle.
That's when a friend from my new yoga class told me about South Beach. Not only are the meals they offer filled with nutrients like protein and fiber, they are also delicious. The South Beach Diet reduces simple carbohydrates and added sugars during "Phase One" of the program. They make everything simple by shipping fully prepared and ready-to-go meals right to your door. The best part about the program is you get the opportunity to put your healthy habits to practice by creating DIY meals—easy and delicious meals you prepare on your own using guidelines and recipes South Beach provides. With the help of their guidance and their amazing content site, The Palm, I've discovered some amazing dessert recipes that fill my sweet cravings all while staying healthy.
My all time favorite recipe is the Black Bean Brownies. I know what you're thinking —black beans in brownies? But I promise this recipe is not only low in carbs, it also tastes amazing. They are made from simple ingredients like black beans, your South Beach Diet Chocolate Shake— which is included in your plan or can be ordered A La Carte— and chocolate chips. This dessert was a hit at my husband's party last week. I'm not lying when I say they were all gone —and I made 100. My friends didn't even realize these were "healthy" brownies until I told them what they were made from:
Checkout this simple recipe below:

Ingredients:

Cooking spray 1 15 oz. can of black beans, no salt/sugar added 3 large eggs
3 Tbsp. canola oil or oil of choice
1 packet South Beach Diet Beach Shack Chocolate Shake
½ tsp. baking soda
¼ tsp. salt
1 tsp. vanilla extract
¼ tsp. cinnamon
Sugar substitute (optional, to taste)
Water (1-2 Tbsp. as needed)
1 Tbsp. dark chocolate chips, sugar free, stevia sweetened

Directions:
Preheat oven to 350 degrees Fahrenheit. Lightly grease an 8x8 baking dish with cooking spray. Note: you can use also a standard 12 slot muffin pan if you don't have a baking dish available.
Rinse and thoroughly drain your black beans. Combine all ingredients (except the chocolate chips) and puree in a food processor or blender until nice and smooth, scraping down the sides as needed. Note: if the batter appears too thick you can add 1-2 tablespoons of water and pulse again until a brownie batter consistency is achieved. You can also add sugar substitute (stevia or monk fruit) to taste as desired.
Add in the chocolate chips and fold into batter. Note: You can also save the chocolate chips and sprinkle them over the top of the batter before placing the brownies in the oven.
Pour the batter into the baking dish (or muffin tins) and bake for about 25 to 30 minutes or until a knife inserted into the center of the brownies comes out clean.
Remove from the oven and let cool for at least 10 minutes before slicing your brownies into 12 evenly sliced pieces.

I think it is safe to say that most of us like a sweet treat now and then. But most dessert items are full of sugar and fat which makes it impossible to shed those extra pounds. South Beach recipes from The Palm let me curb my cravings all while helping me get back in shape. Have a sweet tooth but trying to lose weight? Head on over to South Beach and try out some easy and delicious foods and recipes.
Update: The awesome folks over at the South Beach Diet are offering a special deal for our readers. Follow this link for 40% off the one time rate with your first 4-week auto-delivery order and free shipping as long as you're on the program!
This content is sponsored by The South Beach.