Forget awards season, don't even think about NFL playoffs, fashion's version of the Super Bowl just announced their co-chairs. May 1, 2023 marks the 75th Met Gala, where the top-of-the-top celebrities are invited to wear the most egregious outfits in the world – all for millions to critique.
Today, Vogue announced that the annual fundraising gala for the Metropolitan Museum of Art's Costume Institute will be hosted by Penelope Cruz, Roger Federer, Michaela Coel, and Dua Lipa. And then . . . there's Vogue's leading lady, Anna Wintour. 2023's Met Gala theme will be Karl Lagerfeld: A Line Of Beauty.
Lagerfeld – who passed away in 2019 – was Chanel's designer who contributed to their legendary black-and-white style. The Parisian influence will take over the Met Gala's red carpet – one of fashion's most highly anticipated nights.
It comes as no surprise that Penelope Cruz will be co-chair for this year's Met. Not only did she just receive her fourth Oscar nomination for Parallel Mothers, but she was one of Karl Lagerfeld's Chanel muses.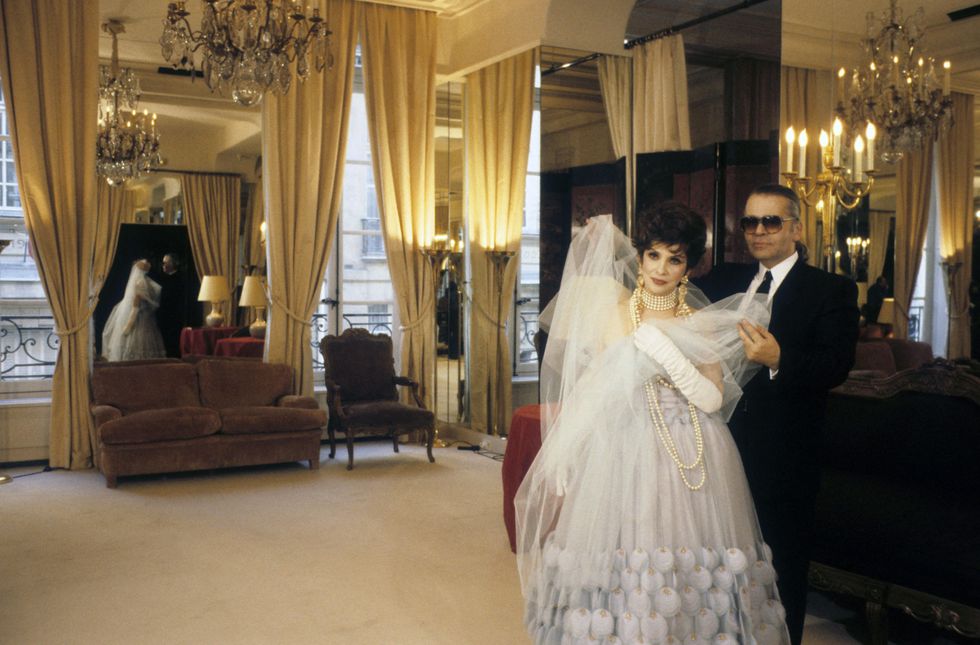 Gina Lollobrigida and Karl Lagerfeld
APS-Medias/ABACA/Shutterstock
The three other chairs chosen are currently at the pinnacle of pop culture: Dua Lipa's rise to superstardom with Future Nostalgia, Roger Federer retired as one of the greatest tennis players in history, and Michaela Coel's demand after his stellar role in Black Panther: Wakanda Forever.
The exhibit will showcase over 150 of Lagerfeld's original looks – spanning 1950-2019. Lagerfeld notoriously sketched everything…and hated fashion on display. But from May 5-July 16, you'll see some of his finest work with Fendi, Chanel, and Chloe.