FILM
World War Z called: They want their infallible action hero back.
Ad Astra is a technically stunning film.
The cinematography and sound design set a new bar for what an outer space adventure film should feel like. The film cleverly utilizes designs from real-life spacecrafts to shape the "near-future" aesthetic of the Space Corps and blends dazzling lights and sounds to create a believably fantastical world just beyond the stars. If Ad Astra looks a lot like Christopher Nolan's Interstellar, that's because they share the same cinematographer (award-winning DP Hoyte van Hoytema). It's like watching a moving painting, and IMAX provides a visual feast.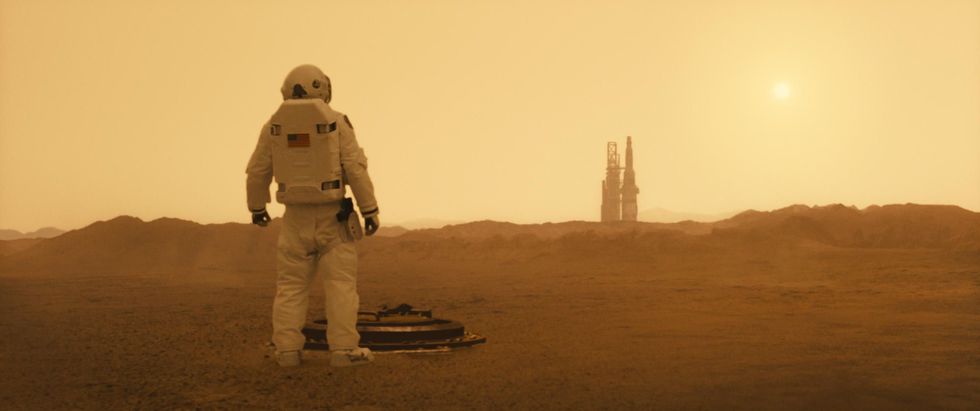 The plot, unfortunately, is not as impressive. Brad Pitt plays Major Roy McBride, a cool-under-pressure astronaut whose heart rate never rises above 80 bpm. He's charming and collected, handsome and capable. He knows how to fly a spaceship, shoot a laser gun, and lead a team. We're told through voiceover that McBride is a tortured soul; his pragmatic, cool-guy demeanor is a mask to hide his internal anguish and resentment. Through flashbacks, we discover he had a beautiful wife (Liv Tyler) who left him. We also learn that his father went missing in space over 16 years ago but has been heralded as an astronaut hero for going further into space than any human before. So when McBride receives word that his father may be alive and connected to a series of shock waves suddenly devastating planet Earth, he takes it upon himself to travel into space to find him.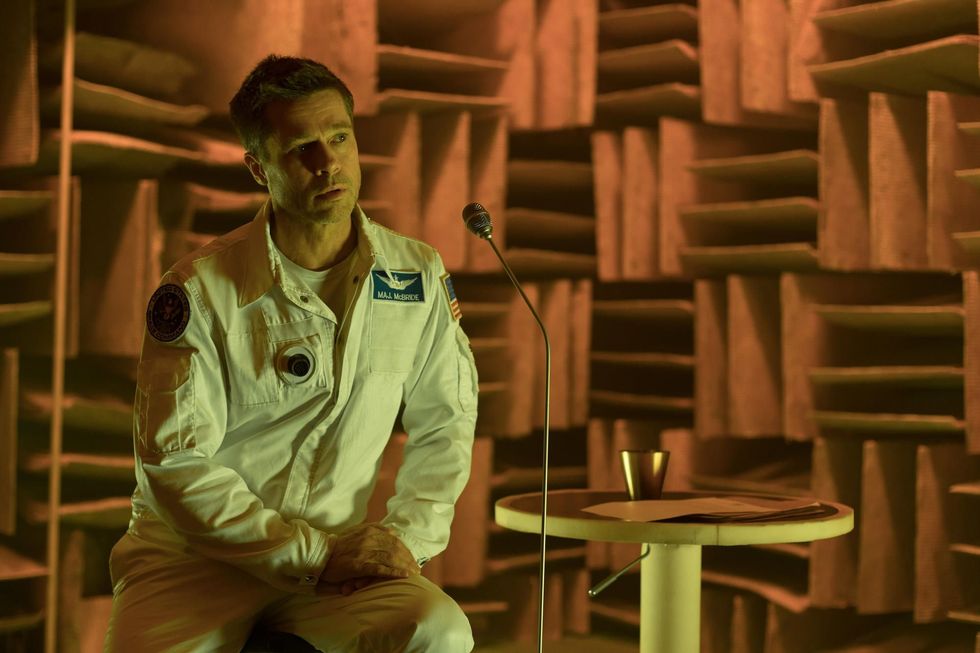 Pretty cool, right? The plot seems tailor-made to push McBride to the edge of his composure, eliciting feelings that he's been compartmentalizing and forcing him to confront his demons! Except that never happens. Pitt's performance is stellar, tormented and nuanced, but the emotional burden he executes so well never actually plays into the narrative. Instead, what starts out like a solid character piece devolves into just another action movie. McBride gets caught up in an epic Moon rover chase and keeps his composure under enemy fire. He survives a violent catastrophe en route to Mars. Do his emotions ever get the better of him, threatening to sabotage his mission? Nope. He handles all his problems perfectly, always returning in one piece. He never even seems stressed, and there's no voiceover to tell us otherwise.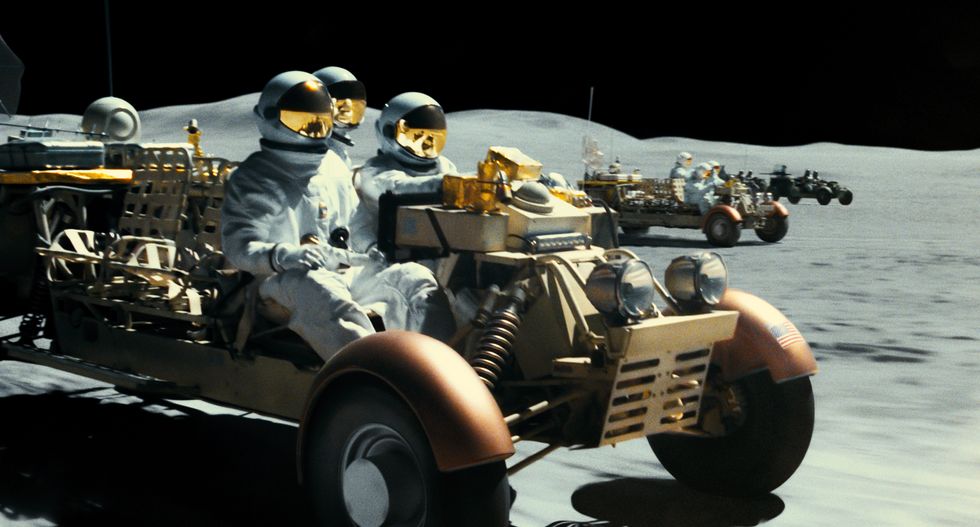 Rinse and repeat. Trouble pops up, McBride is badass, everything works out. People die around him, but he never gets a scratch, physical or otherwise. His emotions never get the best of him, and he does the right thing at every opportunity. There's a moment when McBride is faced with violence during the climactic scene – the perfect opportunity to have him lose his cool and reveal the inner agony that's been alluded to the whole movie. But he passively tries to de-escalate. Ultimately,he just floats around stoically as the movie takes care of his conflict for him.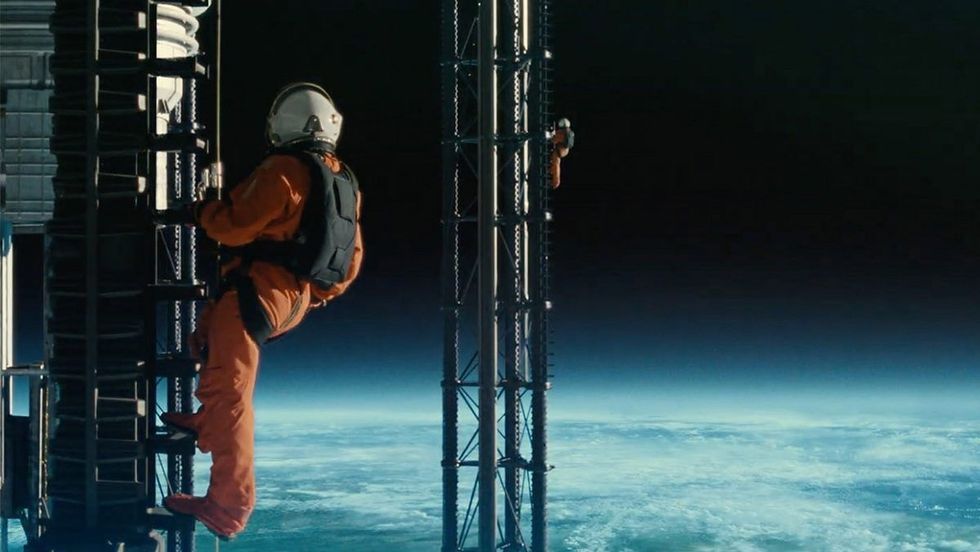 It's hard to criticize Ad Astra when it gets so many things right. It's a superb visual achievement, a truly immersive movie-going experience full of fantastic performances. The Moon rover chase scene alone is worth the price of admission. But Pitt's performance is underutilized; and while the story promises character depth, it doesn't seem to be in service of anything greater. It's great that Brad Pitt can still impress us, but I wish he was allowed to enhance the story.
Rating: ⚡⚡⚡/5