Top Stories
11 gifts for the lover of old and new classics, including Eggo's that never can be eaten or stolen for Rob Kardashian.
Let's see. There's a polar vortex, you hate crowds, it's prime shopping season, and you promised not to give ties, wine, Visa gift cards, or perfume this year as gifts. Why did you make that promise again?! Welp, since you decided to operate ass a human and not a universal credit card gift card giver, here are some creative ideas to show how much you actually do know the future recipients of the best gifts they've gotten in years.
Oh, it's not a Christmas party. It's a non-denominational holiday mixer.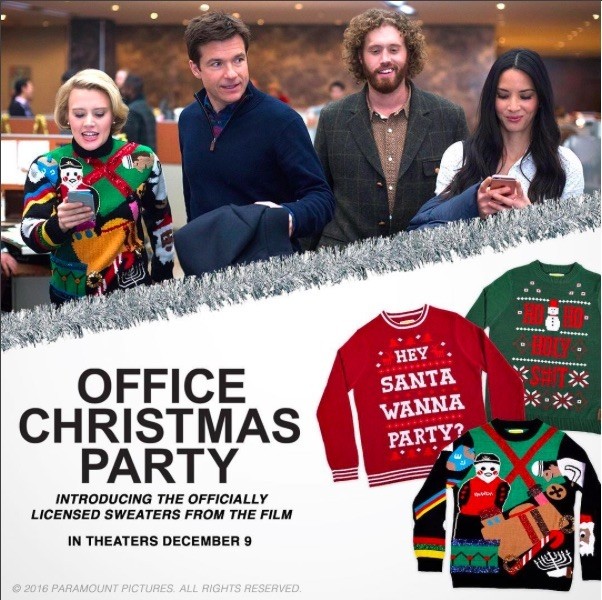 Courtesy of Tipsy Elves
Not only was this Tipsy Elves sweater in Office Christmas Party starring Jason Bateman, Olivia Munn, and Jennifer Aniston, the company was featured in the new age cult classic, The Night Before With Seth Rogen. They also have t-shirts, pajamas and dresses, and a massive sale before the end of the year. aEven more enticing, they also have super fast shipping, just in case you need time to inflate your girlfriend for the office Christmas Party Non-Denominational holiday party.
"I'll have what she's having" -When Sally Met Harry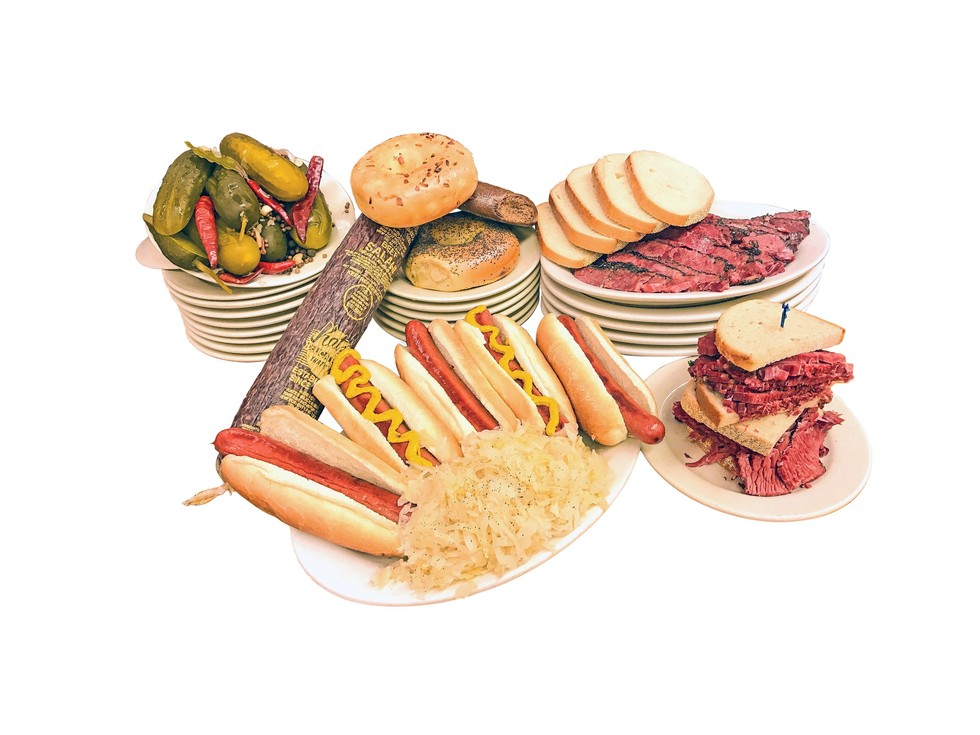 Courtesy of Katz Deli
Raise your hand if you know what iconic Meg Ryan scene this question was asked after. Hint, Meg Ryan was proving what all women know and all men deny about bedroom festivities. The iconic NY institution Katz's Delicatessen is now offering the Taste of New York package. I'm talking pastrami, corned beef, rye bread, bagels, pickles, and sauerkraut. Enough meat to make up for whatever you've been lacking.
Get In Formation like Issa Rae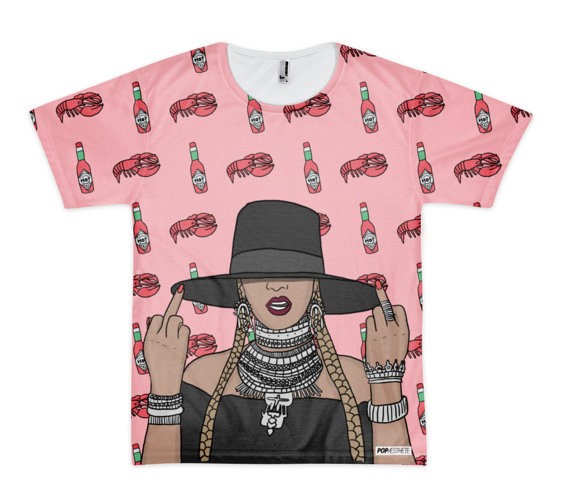 Hot sauce, crawfish, and Beyonce? Yes, please. As seen on HBO and Issa Rae's hit show, Insecure, these Unisex t shirts appropriately titled, "I Slay" on Etsy's PopAesthete shop should arrive just in time for Christmas, but even if they don't there is no expiration date on slayage, there might be one on hot sauce, but the bottles never make it that long in my house, anyway.
For the friend stuck between Real Housewife and Real Mess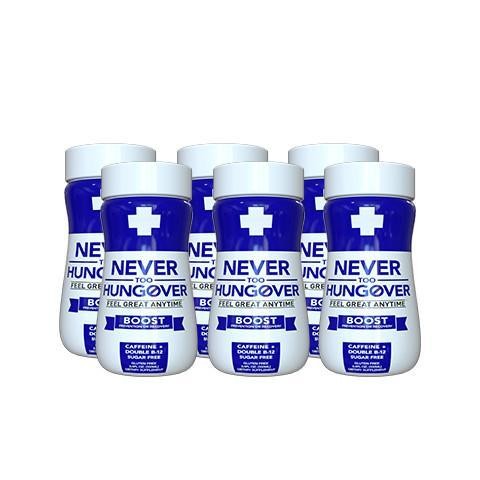 Courtesy of Never Too Hungover
You know the great thing about the holidays? You meet up with your friends and re-enact your glory days of high school, college, your first apartment, or whatever life-changing stage of young to early adulthood that cemented the fact that you would be best friends forever. You know the not-so great thing about the holidays? You might be able to party like you used to, but the recovery time? Nah. The bounce back lacks elasticity. Let's try something new this year. Instead of lamenting that you will never drink again while the room is spinning as you lay on the bathroom floor, take preventive measures for you and your friends with Adrienne Maloof's (Real Housewives of Beverly Hills) Never Too Hungover Prevention. They have 6 packs on sale, so stuff a couple of stockings, or hoard them for yourself and prepare yourself to star in the next holiday crisis- Help, My Body Hurts But all I Did Was Dance! Also, to that annoying friend that needs to know what's in everything even thought they guzzled a 1.5 of fireball, the hangover prevention supplement is made from potassium, milk thistle, vitamin B, green tea extract and aloe vera.
Why window shop when you own this?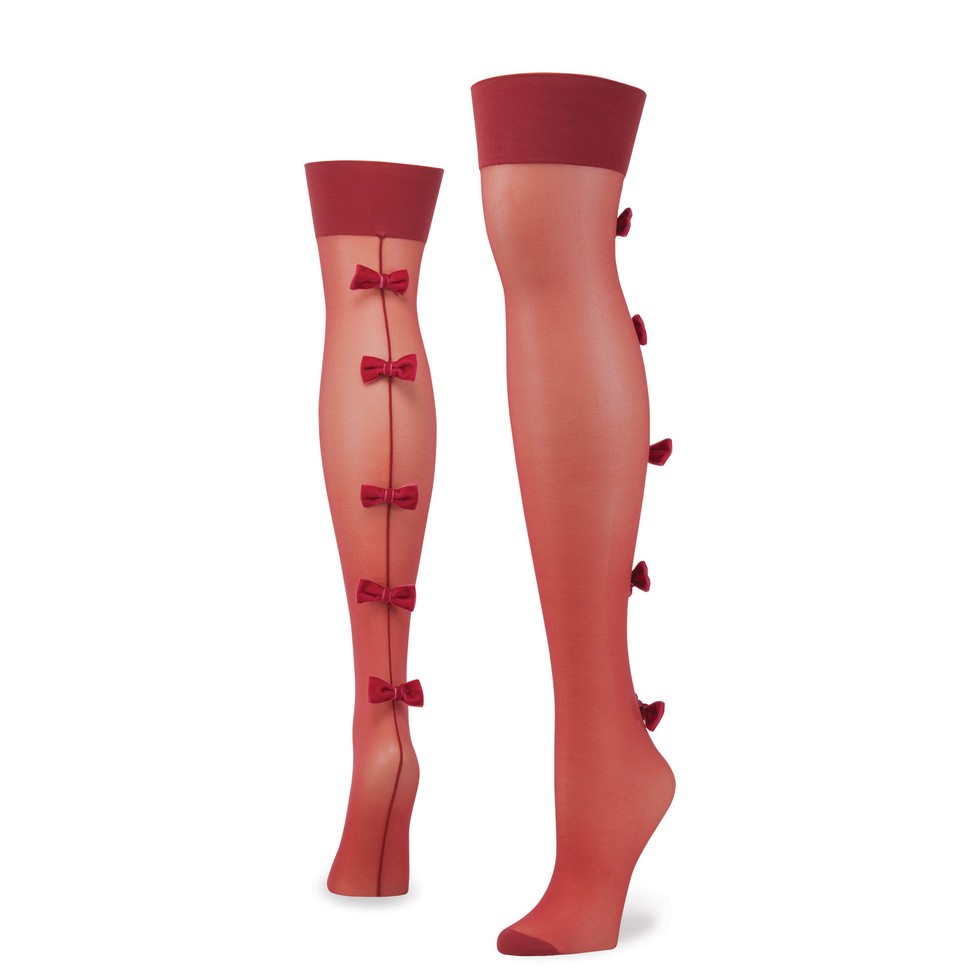 Courtesy of Stance
Appropriately titled "Look Back At It" these Fenty for Stance by Rihanna (that's a mouthful) hosiery is sure to stuff a stocking or two. Buy them for a friend (read: me), a lover, or yourself and watch the excitement from watching you walk away take on new life . Not your fave? No worries, "that Rihanna reign just wont letup." Stance boasts a whole RihRih line . An added bonus is that the site also has men's and children's socks for the ultimate sport's fan or the prettiest of princesses (or princes).
"Kid. I ain't gonna lie. You scare the shit out of me."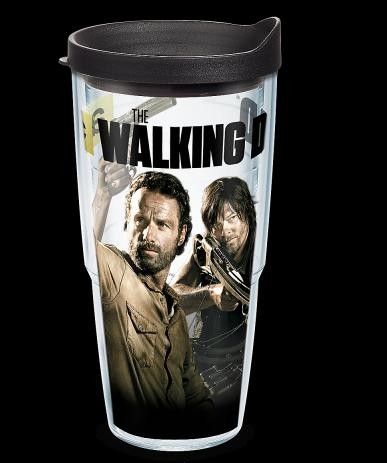 Courtesy of Tervis
I know he's the bad guy, but can we agree that now is a perfect time to appreciate the leader of the Saviors? I mean, Jeffrey Dean Morgan plays the villain so well on The Walking Dead that I tune in just to see him ruin lives. The bad guy not your thing? There are many other characters and cult classics to choose from Including "We're all infected" tumblers and Game of Thrones water bottles.
Don't You Dare Be Sour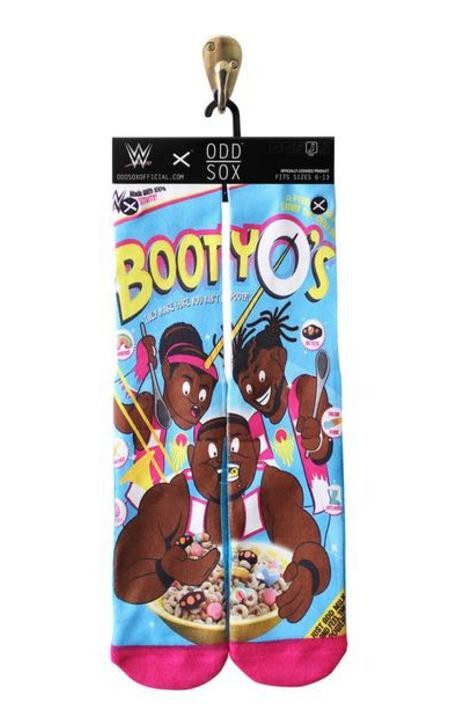 I remember my first Odd Sox purchase. I was getting ready for the On The Run Tour (still my favorite concert I've seen live to date) and my friend needed some socks. If you haven't noticed by now, I cannot complete any task simply. Noooooo. I was on a conquest to find the most unusual, but appropriately themed socks that also had white, black, and a hint of gold. Guys. I found the cutest boombox socks and began a torrid gifting love affair. There is not a passion or hobby that the socks don't directly or indirectly cover, thus these eggo gems perfect for Rob Kardashian after that nasty insta-expose with Black Chyna. Added bonus, there is a 40% off sale on the site right now. You're welcome.
For the Wonder Woman in your life. Or the Justin Bieber.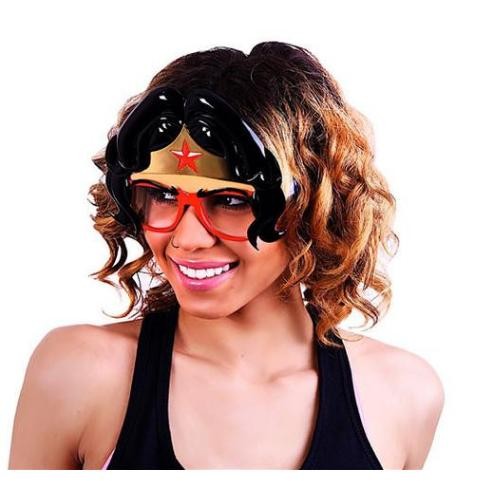 Courtesy of Sun-Staches
Justin Bieber and Selena Gomez wore them , but honestly, it has not been about them in years. What better way to show sentimental value than gifting the person who stops you from sending that drunk text or almost quitting your job for the fifty eleventh time a sun-stache representation of how you view them. Also, no big deal, but the company's founders were a Shark Tank favorite, so double bonus points if your recipient thinks they know a winning business concept when pitched.
Let the Force Be With You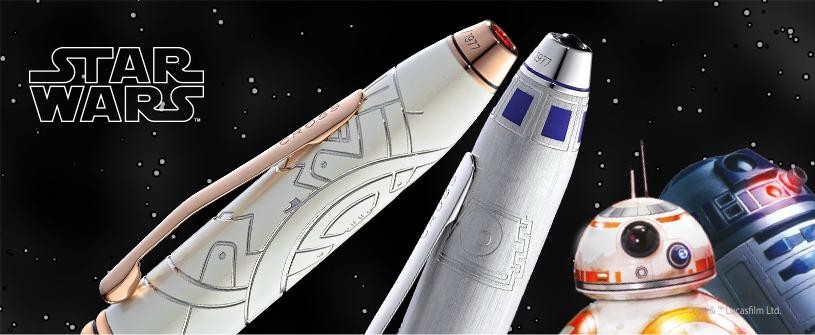 One of the many gems my late grandmother, affectionately called Granny, dropped was, "Everyone needs a good cross pen." When you can pretend that the fancy pen is a light saber while doing completely soul sucking adult things like paying bills, a cross pen becomes more desirable. Wasn't a big fan of the most recent Star Wars film, Rogue One: A Star Wars Story ? Star Wars purist will take solace in the fact that the Cross.com Towsend collection pays tribute to three of the most iconic characters from the 1977 film Star Wares: Episode IV A New Hope. They also have a Century II Marvel Collection for the superhero in your life, even if that super hero is you.
Oh, my God, we killed Kenny.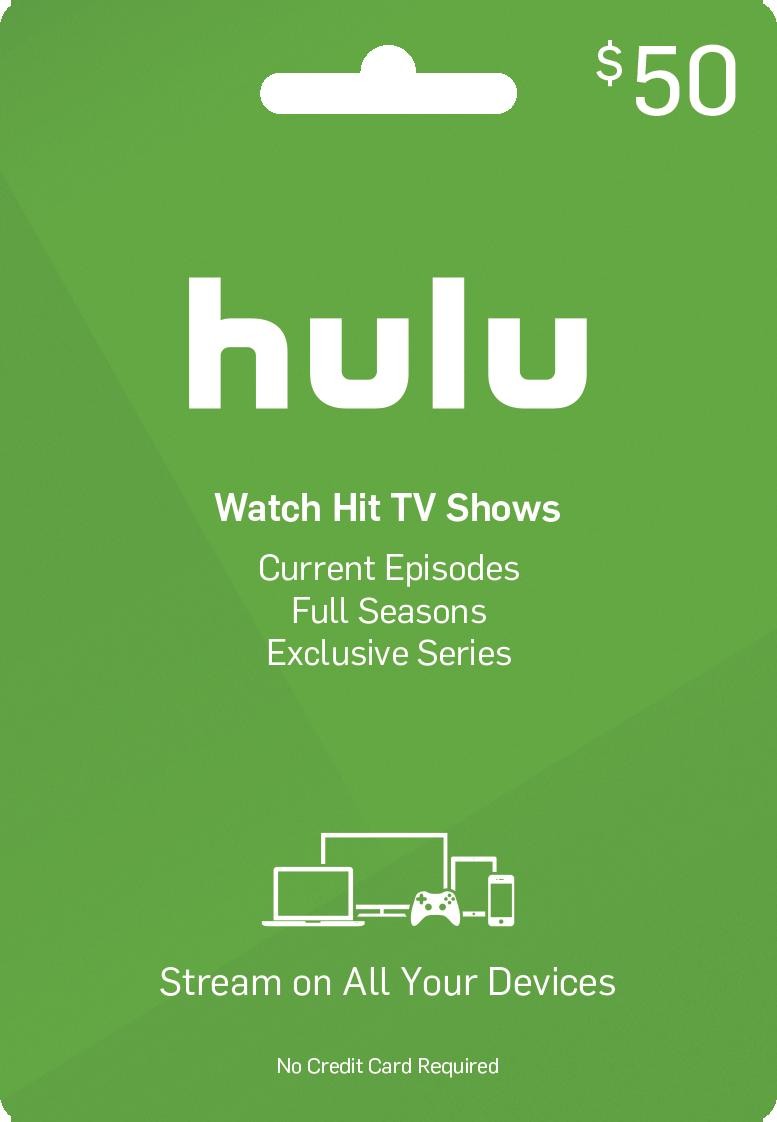 So this is the workaround to the 'No Visa Gift Cards!" Rule (which again, I think is unfair, because one can pay bills, eat out, and do other things that may not be in their budget, but, fine). Convenient and sentimental, a gift card to a favorite streaming service means that you listened to that friend when they complained that they couldn't stream South Park, Broad City and Wayward Pines. Check out PayPal or Gift Card Mall for purchase, or if you are feeling really adventurous, your local Target, Walmart, or Best Buy also works.
It's all cool now, we're all little kids at heart- Chance the Rapper, Nostalgia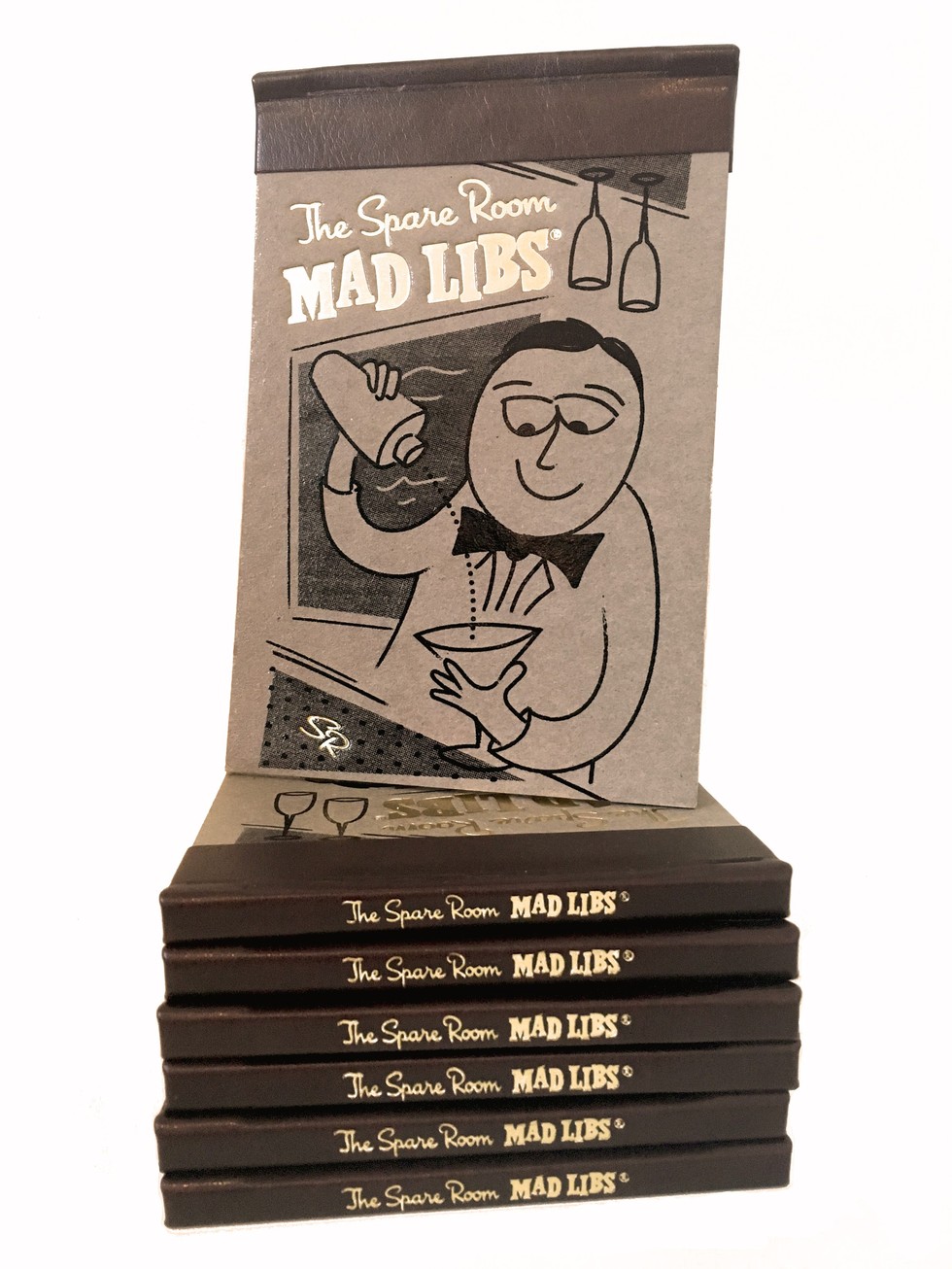 When childhood meets leather it's always a good experience( see bedroom swings, Doc Martens, onesies, and backpacks). In comes this perfect stocking stuffer and drinking game for game nights. The collaboration, which features adult stories and an undeniable bout of childhood nostalgia, are available on The Spare Room's online store for $10. Quick! Noun, noun, verb, adjective, adverb!

Related Articles Around the Web