Dating Review Whiplr
Each week, Popdust's intrepid reporter, Suzy McCoppin, goes deep undercover in order to guide you through the potentially murky waters of cyber lovin'.
Can you really swipe, click, match, wink your way to true love?
This week—dating review Wiplr
SLOGAN: Whiplr- a messenger with kinks.

There's now a dating app which is essentially S&M Tinder, and if I'm to be totally forthcoming with you, dear reader, I'm kinda into it.
If you find swiping through Tinder only slightly more exciting than shopping for tube socks, then Creeper, welcome home.
You are among friends.
Users set up a profile, choose their kink, then text, call and video chat within the app, then meet like-minded weirdos in the area.
These options are...weird.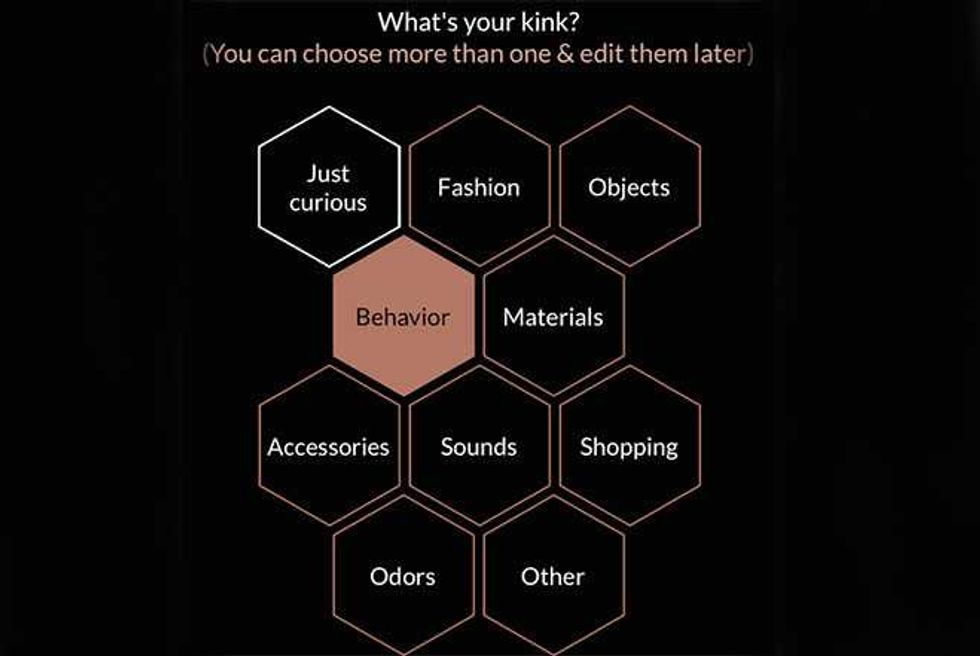 The video chat feature means, among other things, you don't need to give out your number but you can't hide behind the Valencia filter.
Or that picture of you on senior spring break from The University of Arizona.
The app also lets users find S&M-themed events and meetups, which were...interesting.
HOT TO NOT RATIO: 1 out of every 15
BEST PICK UP LINE: "It's not love unless you pay for it." Oh wait, that's a line from Mike Tyson Mysteries on Adult Swim.
WORST PICK UP LINE: "Do you have any facial hair?" Like, besides my beard?
NUMBER OF CORRESPONDENCES IN ONE WEEK: 7
HOTTEST GUY: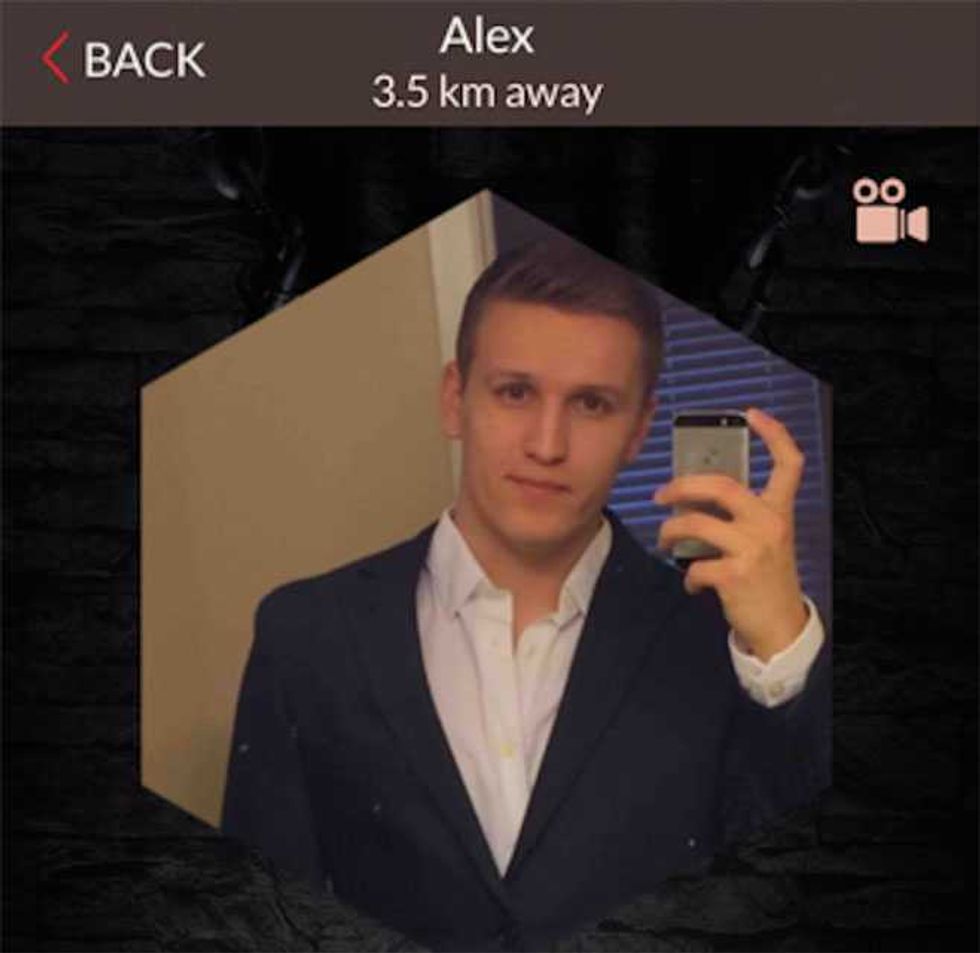 His Approach/Chat Up Line: ""I don't know whether to worship at your feet or spank the living shit out of you."
Conversation Skills: Obviously read the book. (or, more likely, saw the movie)
Closing Skills: Alex may be "the dom," but I feel like I could take him.
GUY MY MOM WOULD WANT ME TO DATE: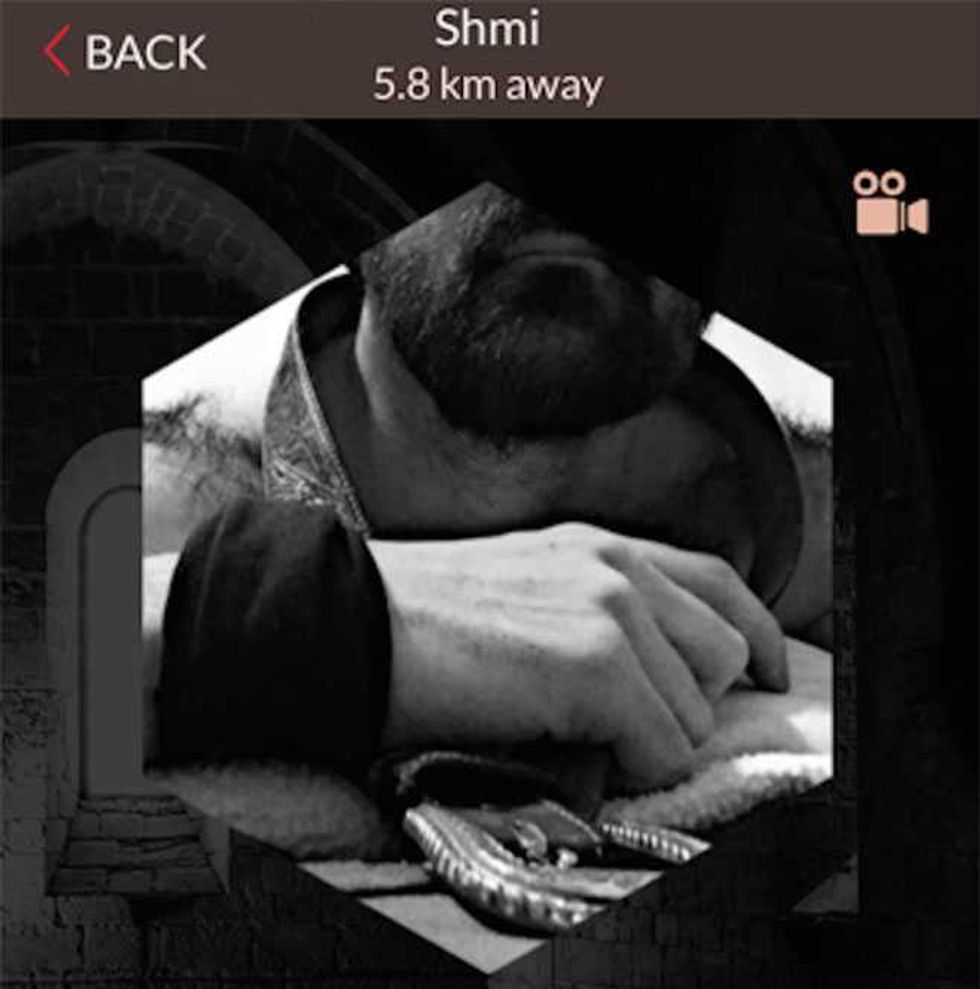 His Approach/Chat Up Line: "Kneel before Shmi." (which doesn't really have the same punch as "Kneel before Zod.")
Conversation Skills/Rapport: Not fucking around.
Closing Skills: PORK CHOP!!!!!!!! (that's my safe word. Phrase. Whatever)
WEIRDEST DUDE:
His Approach/Chat Up Line: Look out Kim, Enigma is taking contouring to a whole new level.
Conversation Skills/Rapport: An enigma wrapped in a riddle wrapped in a Twinkie.
Closing Skills: I think I already hooked up with him on the Juggalo site.
HELLS TO THE NO: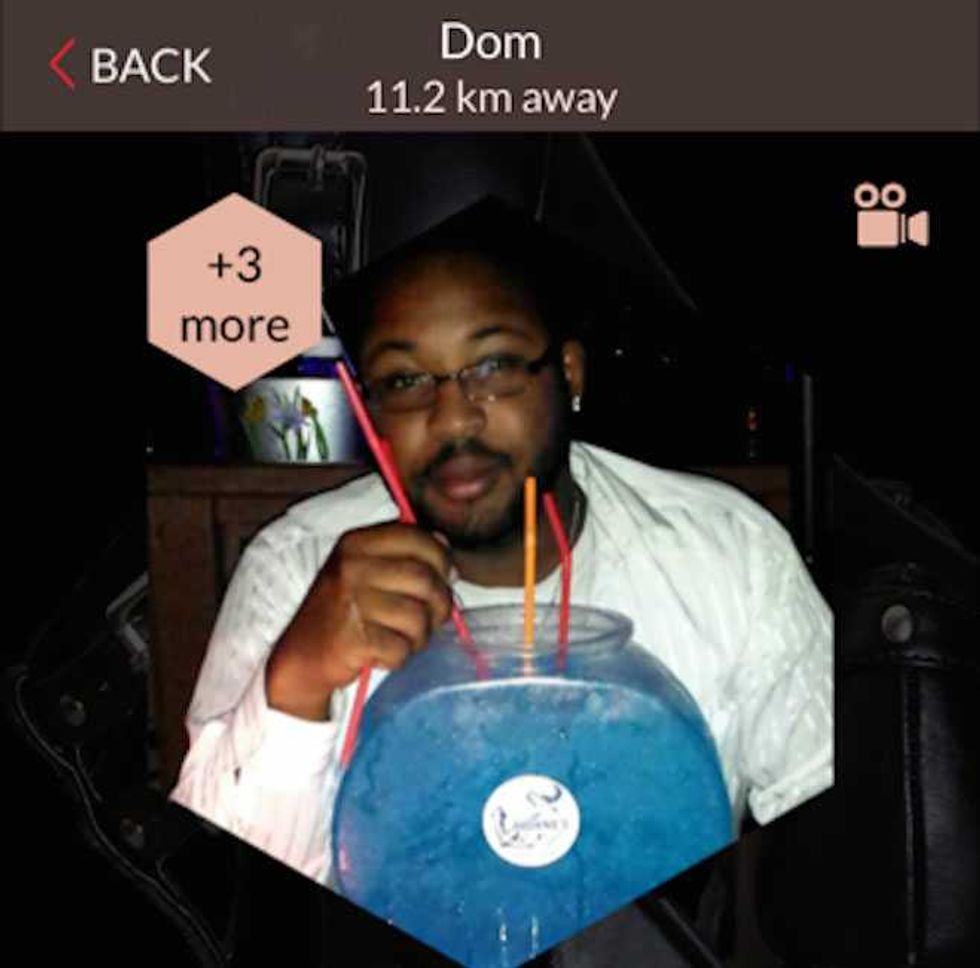 His Approach/Chat Up Line: Hey ladies, can I buy you some fish bowls filled with booze?
Conversation Skills/Rapport: Slurs worse than the sluriest slurrer you ever heard slur
Closing Skills: I'm guessing there's some E.D.
BLOW BY BLOW DATE SUMMARY:
It turns out that people who are into BDSM like to get together for meet and greets, only they're called Brunch 'n Munches.
Which sounds like something that septuagenarians playing Canasta might attend.
So my S&M curious gal pal Lauren and I loaded into her mom's mini van, which allowed for room in case we hit it off at the Brunch 'n Munch and wanted to submit to an impromptu spanking.
I'm not a sub in the classic sense, in an much as I don't want to be urinated on or forced to shop for Louboutins whilst wearing a butt plug (which was actually proposed to me on this site).
But, I think I can speak for most women when I say we want to be dominated. In bed.
I wanna be spanked, have my hair pulled, sweet obscenities whispered in my ear.
I don't want nipple clamps or a reenactment of that scene in Pulp Fiction, but I wanna know the guy is in charge.
Even my most ardent feminists friends enjoy a good choke out.
So the mini van pulled into the parking lot of Jerry's Deli long about 3 PM Wednesday, and Lauren and I deliberated over who should enter first.
Neither, it was decided, we would simply sneak around to the side and spy through the window.
After that, the next appropriate action would be determined.
"Oh my Gaad," Lauren gasped. "Is that lady wearing a scrunchy?"
I followed her finger, and indeed, the Brunch 'n Munch looked more like an Over-eaters Anonymous meeting in Little Rock than it did a gathering of urbane fetishists.
Still, as an intrepid journalist, I insisted we infiltrate this peculiar and unsightly counter culture.
But Lauren staunchly refused, and so we went in though the front, and split a Matzo ball soup.
SUMMARY:
Avoid the Brunch 'n Munch, but Whiplr is a good compromise for people who maybe want some tough love, but don't want to be ball gagged.
It's like 24 Shades of Grey.
Also, the matzo ball is excellent, if not a bit salty.
And so my quest for love continues...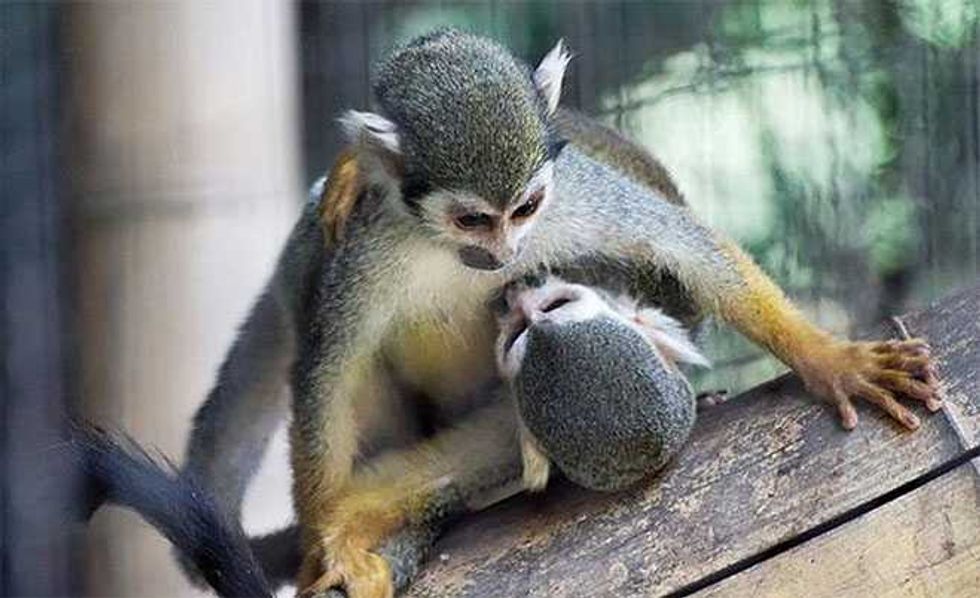 Check back on Popdust every Friday for an all new foray into the singles world….In the meantime, you can read past Adventures In Dating here
Adventures In Dating—Review Happn—People You'd Like To Find Again
Adventures In Dating—Spotlight On Hook Up Dating
Adventures In Dating—Spotlight On Meet Single Firefighters
dating review whiplr
Ashton Kutcher and Demi Moore: Before they split in 2011 Ashton made it very clear that they had an open relationship and shared threesomes. Demi had to a) be involved and b) pick the girls. Trouble is they clearly weren't on the same page about how 'open' it actually was. He went off and did it on his own with Brittney Jones causing Demi to throw his ass outta there!
Brad Pitt and Angelina Jolie: According to Angie, just because you're open to being open doesn't mean you have to. She has gone on record as saying; "I doubt that fidelity is absolutely essential for a relationship. Neither Brad nor I have ever claimed that living together means to be chained together. We make sure that we never restrict each other." Hmmm, we think she's pretty safe in the assumption that with that many kids to look after they probably don't have too much time to act on it though!
Dolly Parton and Carl Dean: Dolly and her hubby have been married since 1966 and recently renewed their wedding vows, so clearly whatever policy they have seems to be working. They seem to exercise the 'don't rub my face in it—don't ask don't tell' rule. Dolly has said; "If we cheat we don't know it, so if we do cheat, it's very good for both us. I don't want to know it, if he's cheating on me. If I'm cheating on him, he wouldn't want to know it. And if we do, if that's what's making it work, then that's fine too."
Justin Timberlake and Jessica Biel: Apparently, before they got married and had a baby, old trouser-snake didn't want to be tied down. He told Jessica that he wasn't interested in being in a serious relationship with her and needed it to be open for it to continue. She was devastated but then came around to the idea of being demoted from girlfriend to friend with benefits. She played the long game however and managed to put a stop to it and get him to settle down.
Mo'Nique and Sidney Hicks: This is more of a one sided open relationship. He gets to have sex outside of the marriage and it's ok. She chooses not to. Hey if they're both comfortable with the arrangement then who's judging? As Mo'Nique says; "We've been best friends for over 25 years and we truly know who we are."
Megan Fox and Brian Austin Green: This is one sided too….but the other way! Allegedly they have a deal whereby she can see other men but Brian can't date anyone else. Sounds good to us!
Pink and Carey Hart: This couple had to revise their open door policy after a change of heart ( ?) by Pink, leading to them separating for two years. They originally had a 'don't ask, don't tell' policy, but then Hart took it too far and started making public appearances with his blond bit on the side. The cute couple seem to have sorted it out now and are happily reconciled.
Tilda Swinton and John Byrne: A truly unconventional open relationship which is about love and not just being free to sleep with other people. Tilda and John have twins and are a family together, but each have other lovers outside of the marriage. Tilda with artist Sandro Kopp and John with a woman named Jeanine. Swinton says; "It may seem odd but it is certainly the best thing for the children. It's not something I try to promote as a radical lifestyle choice. But it's a situation I find very healthy.
T-Pain and Amber Najm: The rapper states that he and his wife do not have an open relationship. They just 'sleep with other girls together'. Sounds pretty open to us, but invoking the 'keep an eye on it' rule that you have to cheat at the same time for it to be ok.
Will Smith and Jada Pinkett Smith: Married for 18 years, whatever rules they have—it works for them! Pinkett-Smith has been quite open about the open nature of their marriage, saying; "Here's the deal... you've got to trust who you're with. And at the end of the day, I'm not here to be anybody's watcher. I'm not his watcher. He's a grown man. Here's what I trust—I trust that the man that Will is, is the man of integrity. So, he's got all the freedom in the world. As long as Will can look himself in the mirror and be okay, I'm good."

dating review whiplr
Adventures In Dating—Spotlight On Date A Trekkie
Adventures In Dating—Spotlight On Craigslist Arkansas
Adventures In Dating—Spotlight On Him Her Dating
dating review whiplr