Jordan Edwards/Popdust
Interview and Photos by Jordan Edwards

If Chad Tepper looks like he's in a good mood, he probably is. He just released his debut album, he's been working with some of his childhood rock idols, and he's found his life partner.

Released on August 11 on Epitaph, Never Stood a Chance is a throwback to TRL-era rock with choruses that would fit into a Y2K teen comedy. To help get that sound, Tepper worked with artists like Pierre Bouvier of Simple Plan and the band Lit, who appears on the track "777." The production might be modern, but the attitude is from an earlier time.


We hung out with Tepper in downtown LA to talk about Never Stood a Chance, skateboarding, and where he goes from here.

You just released your debut album. How do you feel?
Super excited. Super grateful. It's crazy to even say it's finally here. Can't believe the time is finally here, and I've put out a body of work. I'm so grateful for everyone involved.

Why did you call it "Never Stood a Chance?"
My whole life is "Never Stood A Chance". Never stood a chance of becoming a full time artist. Never stood a chance of living in LA. Never stood a chance of being happy. When you come from growing up homeless living on the side of the road as a child, you feel like you never stand a chance of actually getting out of that shit. But here I am--all doubters, all naysayers, all crazy obstacles aside--here I am.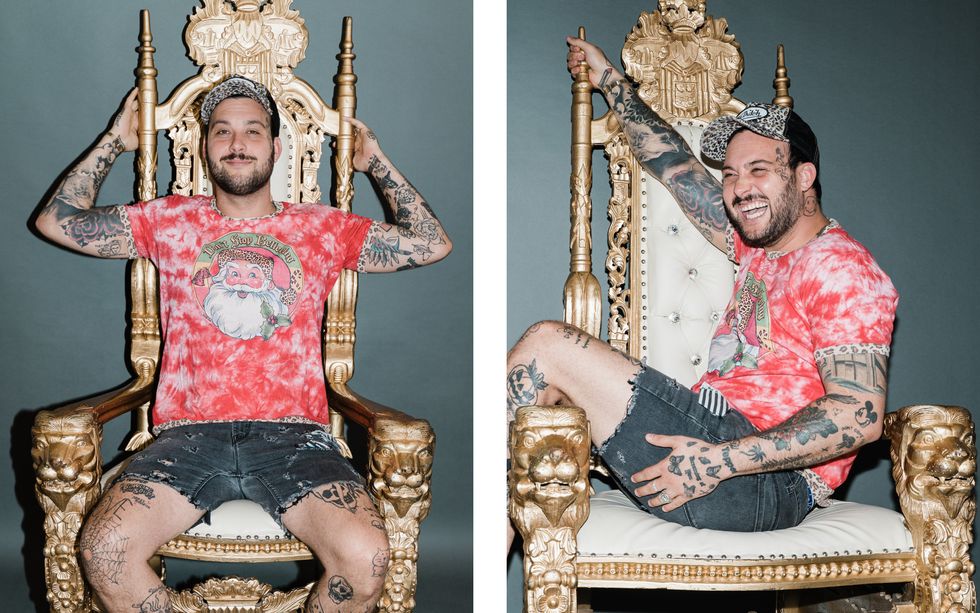 Jordan Edwards/Popdust
What was the hardest part about putting it together?
The hardest part was dealing with all the paperwork stuff haha. That and deciding what songs to put on there. I made so many songs that I love and normally I make music for myself and if I'm happy, I'm good. But with this one, I really wanted to focus on a range of music that I was inspired by and grew up on instead of just doing what makes me happy. The hardest part of making this album was showcasing my range and pushing myself out of the comfort zone while staying true to myself and giving something to my fans that I know they'll love. As an artist, you can get insecure and question what you're doing so just saying "F it, I'm happy so let's pull the trigger," was probably the biggest challenge.

You brought in some big established names to produce and play on the album. What was it like to work with musicians you grew up listening to?
It's a fucking dream. When you grow up as a kid you're influenced by these artists, and you're jumping around your room playing air guitar. You'd just never think 10-20 years later that you'd be sitting down making music with them, and doing shows with them, and becoming friends making art together. It's surreal, honestly.

Do you have a favorite track from the album? I really like "777" with Lit.
I mean I love the whole thing haha but yeah I'd say my personal favorites are "Run The World," "At Least I'm Not Alone," and "1-800-IDONTKNOWYOUANYMORE."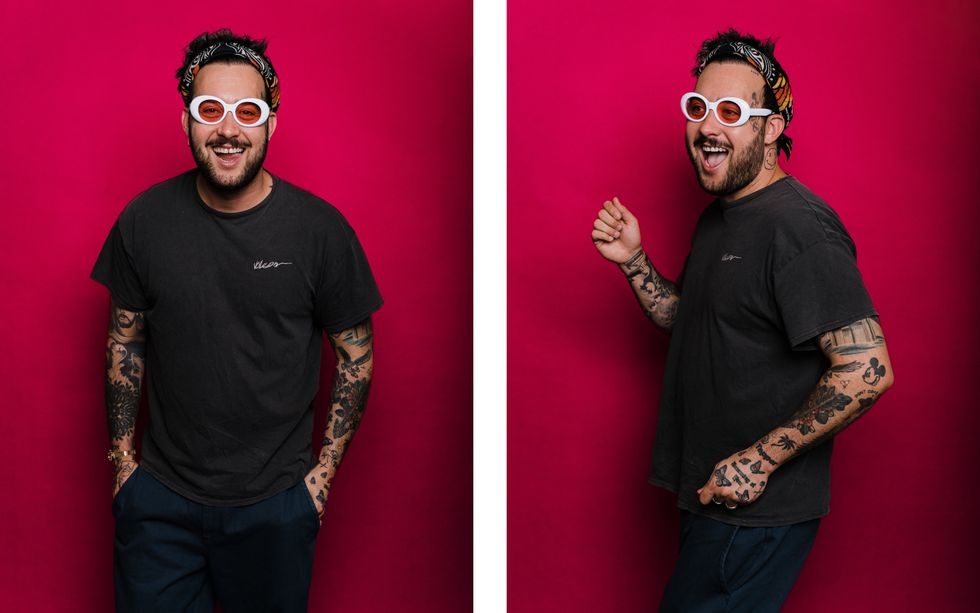 Jordan Edwards/Popdust
I know you love 2000s rock. Why is that your favorite era?
Haha these are the best years ever - these define me - Jackass culture, skate culture, the movies were incredibl,e the culture was incredible. It was just a TIME. It's literally perfection to me: the clothing, culture, TV shows, commercials. Nothing beats late 90s/early 2000s for me. That's my childhood right there, man.

You're known for your big personality and being a goofball. What kind of kid were you? I can see you getting in trouble for acting up in class.
I actually grew up homeless, so I was super shy and introverted. Of course, I got in trouble, but I really was a shy/good kid because I was insecure being homeless and kept quiet. I didn't start being a menace until I got to high school, because that's around the time we moved into our trailer, and I started to come out of my shell a bit more. That's when I started skating and really getting into the culture.

How much skating do you do these days?
Not as much as I'd like to, but funny you say that because I'm actually doing a guest pro deck that's coming out this month through a company called Bad Grease, so I'm super pumped on that. I have a mini ramp and rails in my backyard, so I skate at least once a week. But, it's really not as much as I'd like to.

What are your plans for the fall?
Going on tour! Playing a festival. Making more music, of course, and celebrating all things Never Stood A Chance. And of course, celebrating my fave holiday, Halloween.


For more from Chad Tepper, follow him on Instagram and TikTok.