FILM
The Black Panther star will be playing yet another boundary-breaking action hero.
Deadline announced yesterday that the Black Panther star will be playing the lead in a new movie about the first African samurai, called Yasuke.
The film will tell the true story of its title character, a native of Mozambique who was brought to Japan as a slave in 1579. There, he became an indentured bodyguard to a Portuguese missionary, who eventually gave him to the Japanese warlord Oda Nobunaga in a diplomatic gesture of appeasement. Yasuke developed a complex friendship with the warlord, who eventually helped him to attain the elusive samurai title. He was the first and possibly only African to do so.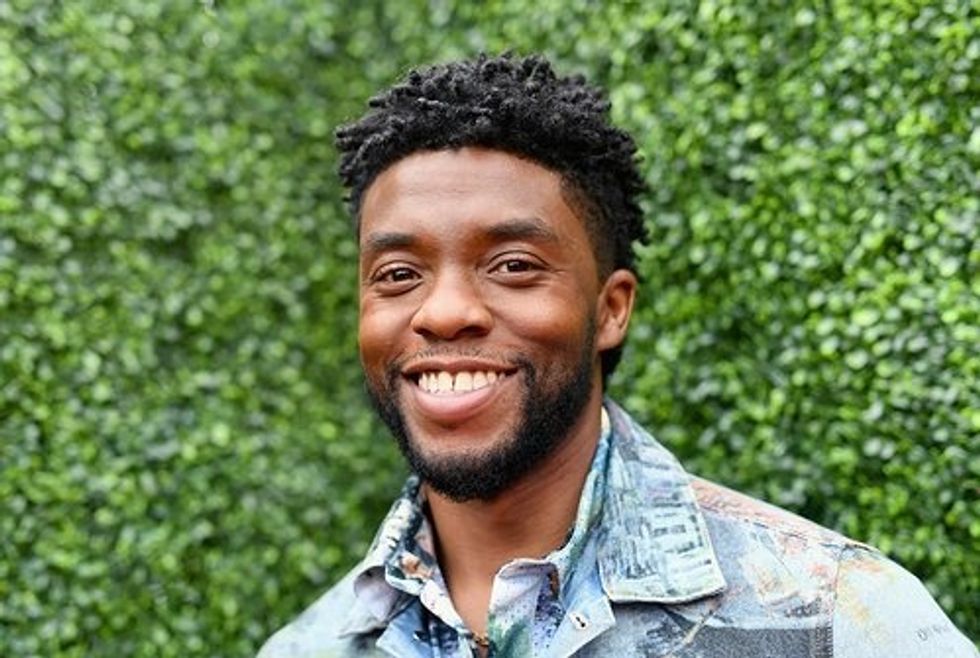 2018 MTV Movie And TV Awards - Red Carpet Image via People
Boseman will be co-producing the film, alongside Picturestart and Michael De Luca, and with Stephen L'Heureux and Logan Coles' Xception Content. The script will be written by Doug Miro, co-creator of the Netflix series Narcos.
The Yasuke legend has been on Hollywood's radar for quite a while. MGM announced only a few weeks ago that it will also be releasing a film based on the story, indicating a potential battle-of-the-period-pieces—though it's hard to imagine that any adaption could match one that has Boseman at the helm.

"The legend of Yasuke is one of history's best kept secrets, the only person of non-Asian origin to become a Samurai," Boseman said. "That's not just an action movie, that's a cultural event, an exchange, and I am excited to be part of it."
According to the authors of the biography African Samurai: The True Story of Yasuke, a Legendary Black Warrior in Feudal Japan, by Thomas Lockley and Geoffrey Girard, "People in the streets did not only gape at him. They bowed, heads to the earth, as they addressed him." For a star who has portrayed the king of Wakanda, James Brown, and Jackie Robinson, this progression to a powerful new historical figure seems natural.
Chadwick Boseman, about playing James Brown www.youtube.com
Boseman will also star in Netflix's Da 5 Bloods, Spike Lee's followup to BlacKkKlansman (2018), and he is currently filming 21 Bridges, a film by Game of Thrones director Brian Kirk about an NYPD detective with a second chance. His latest work, a reprisal of Black Panther's T'Challa in Avengers: Endgame, is in theatres now.

21 BRIDGES Trailer (2019) Chadwick Boseman Action Movie www.youtube.com
---
Eden Arielle Gordon is a writer and musician from New York. Follow her on Twitter @edenarielmusic.
---
POP⚡DUST | Read More...
6 Times Chance Proved He's an American Hero
MCU Is Officially a Multiverse in "Spider-Man: Far From Home"
The Fetishization of "Space Jam": How Lola Bunny Led to Furries