Frontpage Popular News
All About Karl Lagerfeld And Possibly The Most Sustainable Gala Yet
Each year on the first Monday in May, Anna Wintour tosses on her favorite oversized - and overpriced - pair of black sunglasses and waltzes over to the Metropolitan Museum of Art. No, not to gaze at the latest exhibit, not really…but for the annual Met Gala ball hosted by her baby, Vogue.
It's the hottest ticket in town, priced reasonably at $50,000, where celebrities gather strut along a red carpet in their most egregiously outrageous attire. It's a chance for celebs to represent major fashion houses like Chanel or Thierry Mugler, to exhibit new collections and luscious one-of-a-kind designs. Fans and haters alike flock to social media to go full-Joan-Rivers on the A-listers.
Technically, the Met Gala is a fundraiser for the Met's Costume Institute…but realistically, no one pays attention to that. People are more focused on the fashion and the invite list than how much money gets raised for a good cause ($17.4 million last year). To the celebrities, politicians, and personalities in attendance, it's the ultimate acknowledgement of their fame.
An Anna Wintour-curated invite list involves only the cream of the celeb crop. The hottest names in Hollywood intermingle for one night only on the east coast. And there's nothing the public loves more than a crossover bathroom photo of your favorite models, actresses, and singers.
Many times, fashion houses will directly invite celebrities to debut their latest looks for the Met Gala. It's why Thierry Mugler essentially came out of retirement to premier Kim Kardashian's wet look dress. One of fashion's greatest nights of the year, it features the most exclusive and glittering guests of all time.
But Just What Will Everyone Wear?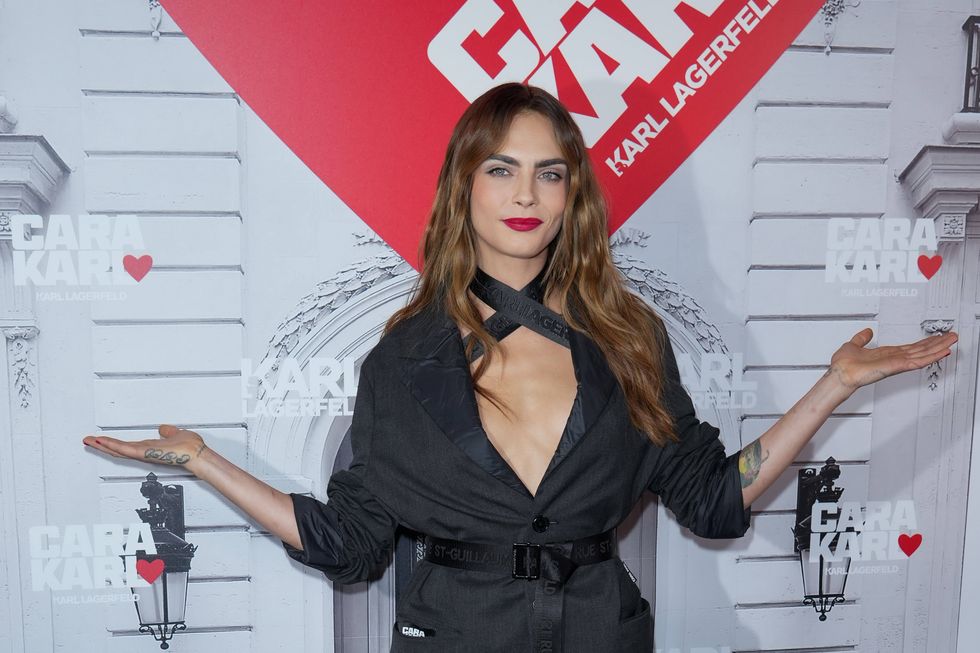 Cara Delevingne for Cara Loves Karl
Laurent Vu/SIPA/Shutterstock
The 2023 Met Gala will be held on May 1, honoring the work of legendary designer Karl Lagerfeld - famous for his black-and-white styles, think classic Chanel. The theme . . . "Karl Lagerfeld: A Line Of Beauty," will pay homage to his delectable creations for Chanel, Balmain, Fendi, and more - with over 150 original pieces by Lagerfeld himself on display.
Vogue's spectacular April issue pays tribute to Karl Lagerfeld's success with ten of the world's most stellar models sporting his collections. Iconic designers in the fashion world commented on the loss of Karl and his impact on fashion as we know it…Donatella Versace told Vogue,
"He means a lot to designers today—especially me. We like his rebellious spirit. He would put things together that really didn't make sense, just to show you they could make sense. He didn't take himself so seriously, but then geniuses never do. It was like every show he did was his first. He also liked to have women around him, to give him strength. Their presence was very important—he wanted to know what women thought of what he was doing"
For those confused about what to expect from the outfits, think vintage! Since Karl Lagerfeld has designed for many of the top houses, we can only imagine how many attendees will be wearing a Karl Lagerfeld original from back in the day…which makes this year's theme insanely sustainable.
Lagerfeld had his own distinct look with his ponytail and leather fingerless gloves. And in case you haven't heard - he had a fluffy white sidekick cat named Choupette. She has 128K Instagram followers and a $13 million dollar estate she inherited from her darling dad. In recent years, Lagerfeld's collections featured pieces in the hue of Choupette Blue.
And Who's Going?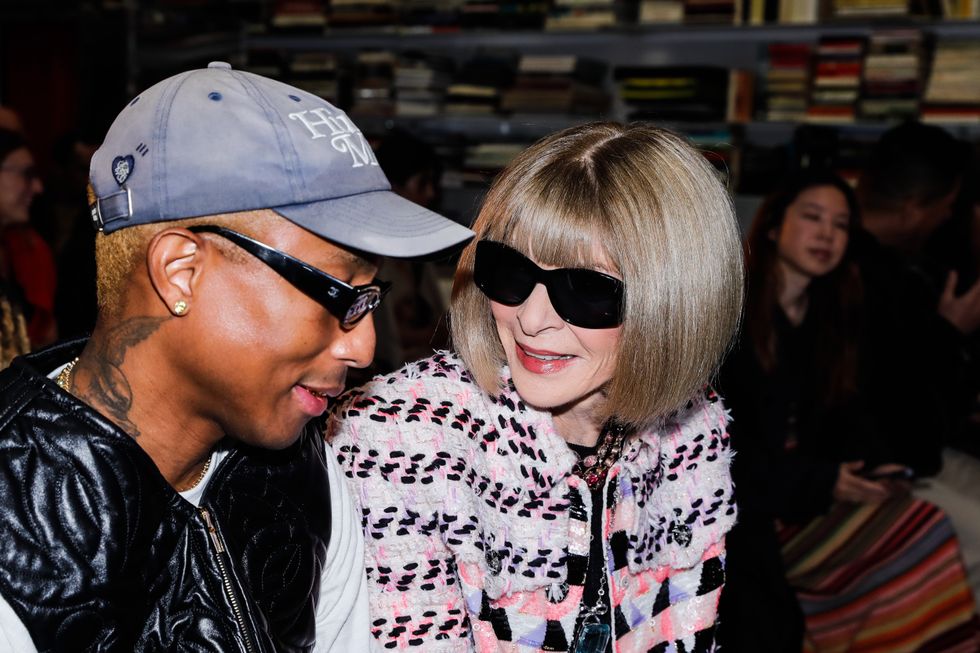 Pharrell Williams and Anna Wintour
TERESA SUAREZ/EPA-EFE/Shutterstock
There are about 400 invitees of Anna Wintour's who will grace the Met Gala stairs. Rumors are swirling that Brittney Griner will attend. And Chanel faces such as Nicole Kidman, Margot Robbie, Pharrell Williams, and more, will likely show up. And then there's the Kar-Jenner Clan who could never miss this dazzling event.
Hosted by Dua Lipa, Penélope Cruz, Roger Federer, and Michaela Coel, the 2023 Met Gala is going to be a moment. Who will brutally fail our ostensibly high standards? I, for one, can't wait to find out.