Arts
DoubleDeckerProductions Stages a New Revival of the Russian Classic at One of Off-Broadway's Most Hallowed Venues
DDP Production Team
Take a stroll down to the East Village this week and you may just end up in Russia...
DoubleDeckerProductions is presenting a brand new translation of Maxim Gorky's play "Meshahnye" (Мещане) starting this week. The play is directed by Jenny Sterlin (known for roles on Broadway opposite Alan Cumming) and debuted last night at the Cino Theater at Theater for the New City to positive reception.
The 1902 Russian play reflects the timeless human divide between generations, class status, revolt, and the never-ending struggle of duty, morality, and traditional values. It's story follows the household of Vasil Vasilyevich, and the gradual disintegration of his family unit. His children are depressed, his wife is harried, their friends either drunk or iconoclastic. All of this takes place against the stagnating backdrop of pre-revolutionary Russia. Previously translated as Philistines by Dusty Hughes, this new production began with a literal translation of Gorky's original words by Russian native Leo Grinberg and then modernized the language, with the help of Jenny Sterlin, in order to portray the shockingly relevant and culturally enlightening story for a contemporary audience.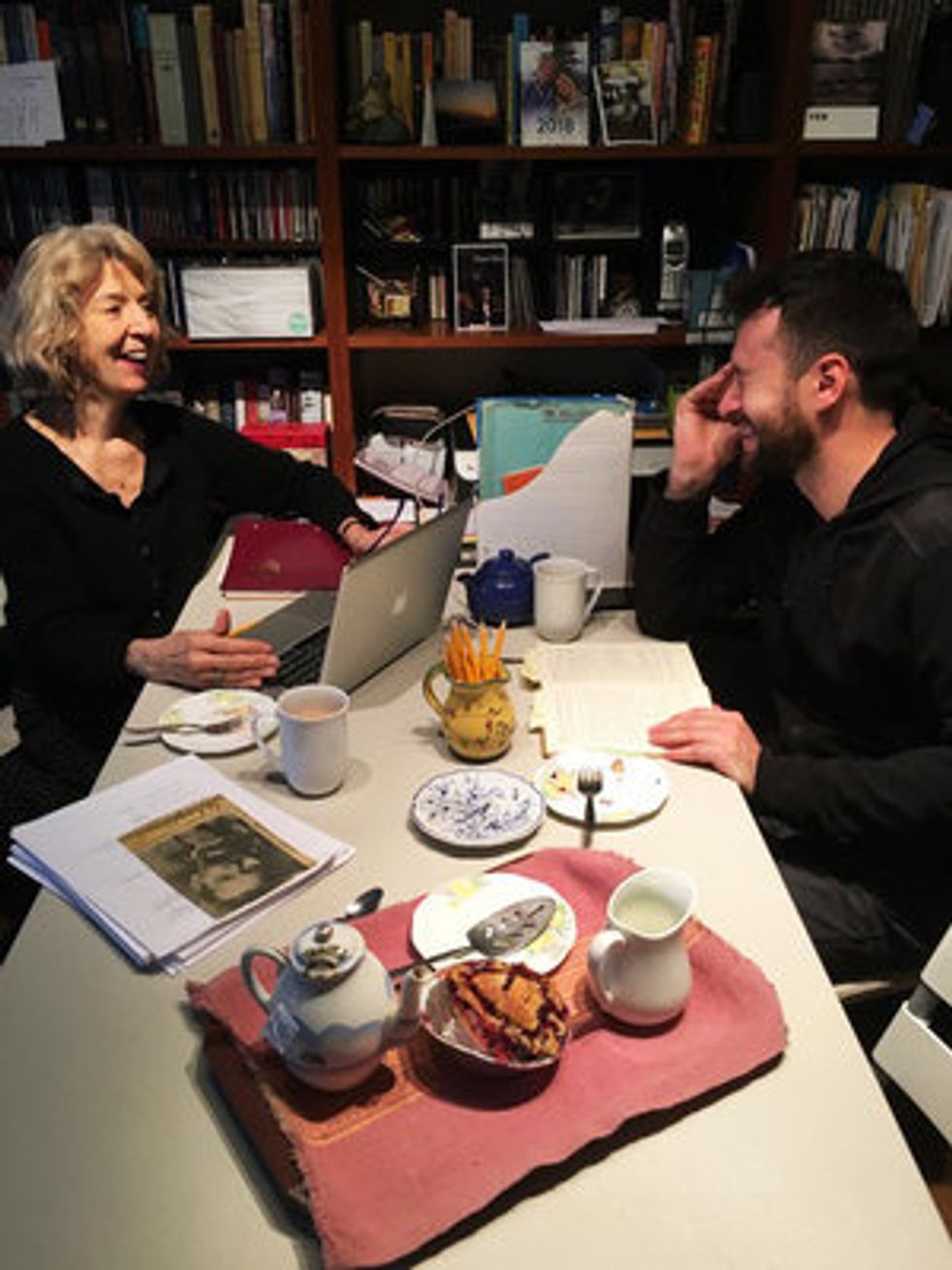 Translator Leo Grinberg and director Jenny Sterlin
"Meshahnye" will be performed by a diverse group of actors of various ages, ethnicities, and backgrounds. The principal Vasilyevich family will be played by John Lenartz, Isabella Knight, and Annie F. Nelson. Rounding out the complex cast of characters are Kenneth Cavett, Ninoshka De Leon Gill, Leo Grinberg, Kelli Maguire, Kassandra Perez, Fede Rangel, Aaron Wright, Zenon Zeleniuch, and Thomas Burns Scully. "Meshahnye" is being produced by Artistic Director Jenny Sterlin, Laurie Prose, General Manager, and Alex Duncker, Production Assistant.

DoubleDeckerProductions is a non-profit company that exists to advance the cause of human understanding by creating theatrical productions at the highest level of artistic excellence and making them affordable for the broadest community. DoubleDeckerProductions has a history of producing award-winning new works often focused on generational identity and character dynamics.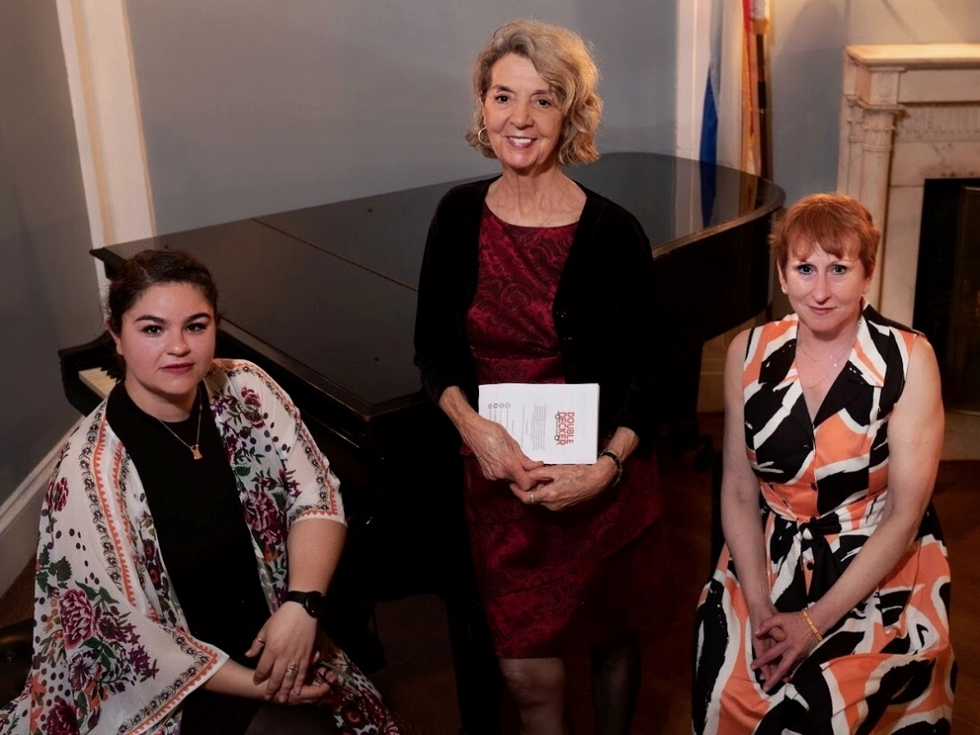 DDP Production Team
Their illustrious past includes readings of Haitian playwright Bernard Sterlin, productions of plays by Jimmy Kerr, successful entries at Origin Theatre's 1st Irish Theatre Festival (winning Audience Favorite in 2016 for Dorothy of Nowhere), and much, much more. With this track record, it's not surprising that their board consists of Tessa Thompson (Dear White People, Thor: Ragnarok), Judith Ivey (Tony and Drama Desk Award winner), Richard Martin, Susan Rothschild (NYC Department of Cultural Affairs), and stage and screen legend Alan Cumming (Macbeth, X-Men 2, GoldenEye).

"Meshahnye" will continue to play Thursday through Monday (with an additional performance on Wednesday the 26th) until September 30th. Tickets are $35 with student and senior discounts available. For reservations visit DoubleDeckerProductions.org or email [email protected].
From Your Site Articles
Related Articles Around the Web