CULTURE
Usually those unexplored multitudes are just daddy issues and a preference for foot stuff, but the joy is in the journey of finding out.
You may not be able to define in words what exactly makes a person attractive, but you know it when you see it.
Of course, there is a huge difference between what makes Justin Beiber hot and what makes Bill Nye the Science Guy hot (don't judge, we don't kink-shame in this household). For those of us who find men attractive—god help us—the question of attractiveness is particularly complicated. Why Matt Bomer is hot is a simple enough question (he looks like a naughty Ken Doll who has more than plastic beneath his trunks), but things get more nuanced when you consider why leagues of real human beings with eyes find Benedict Cumberbatch attractive or why women regularly throw their panties at Post Malone.
To help you through the haunted, endless maze of human sexuality, Popdust has broken down all the types of hot a man can be. Chances are, every man you've ever been attracted to falls into one of these categories.
"Want to Build a Life With Him" Hot
Example: Randall Park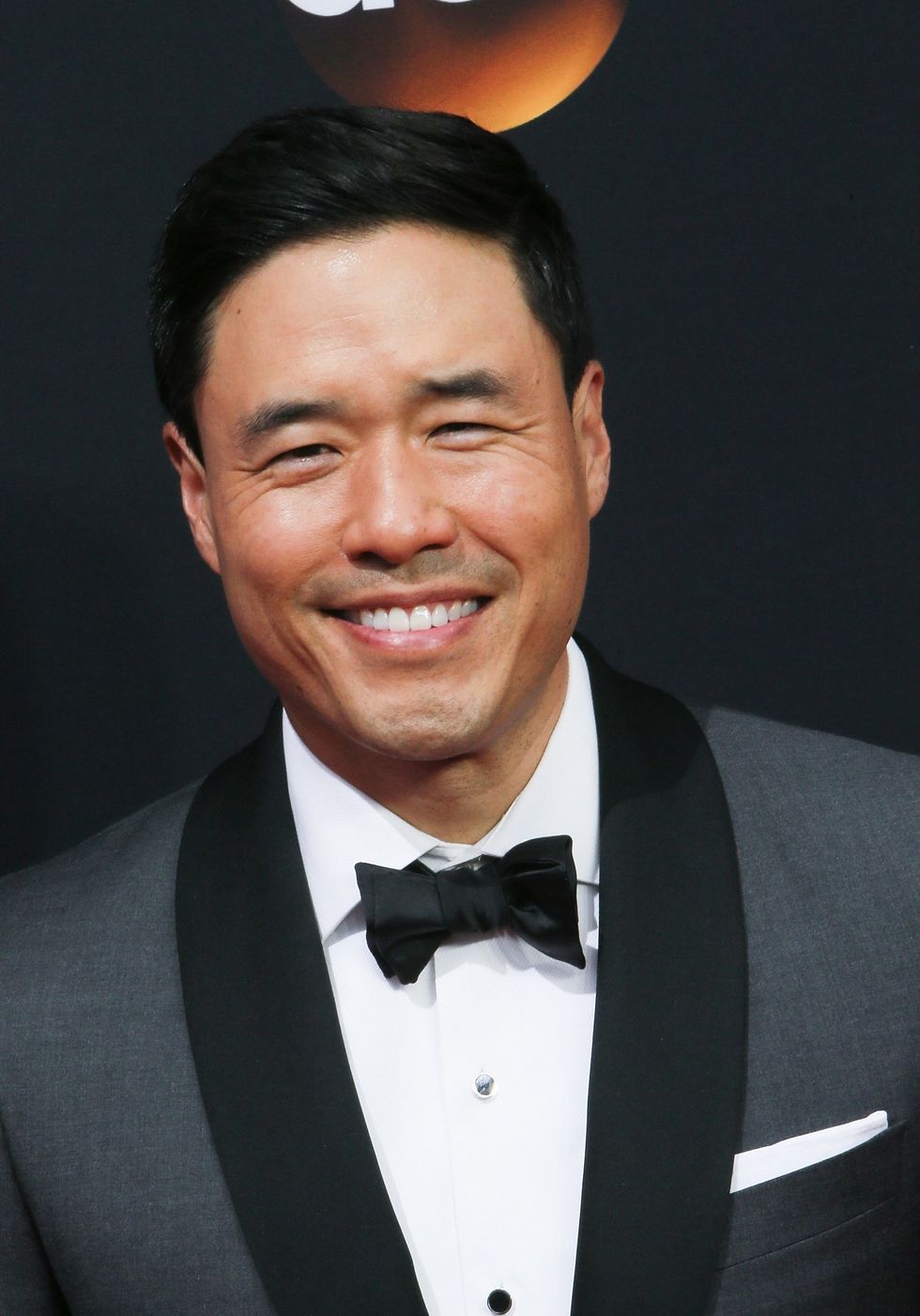 Randall Park
This is the kind of guy you want to take home to your mother. Sure, the sex is only okay, but what does that matter when you wake up every morning to homemade pancakes? This isn't the type of guy you fantasize about f**king on the kitchen floor, this is the kind of guy whose eyes you picture filling with tears when you buy your first home together. He's not exactly a daddy, but he would make a great literal daddy.

"Church Boy" Hot
Example: Tom Holland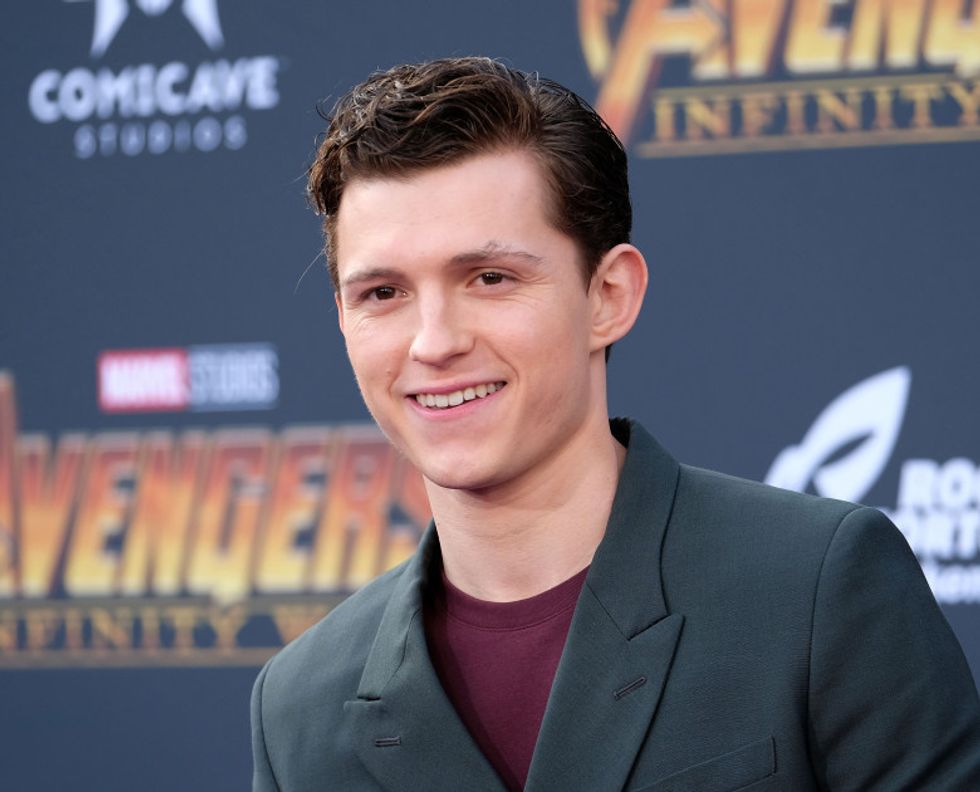 Avengers Infinity War film premiere Arrivals Los Angeles USA 23 Apr 2018 Jen Lowery/SilverHub/REX/Shutterstock
Something about this guy's small-town haircut and innocent, sunny smile makes you want to corrupt the sh*t out of him. He always looks a little shocked when you make a dirty joke, but you just know that with some intervention from the devil (you) you'd have that perfectly gelled hair mussed in no time. But also...some small part of you wants to let him make you a better person??? A very small part. Mostly, you just want to ruin his life.

"Rearrange My Guts" Hot
Example: Jason Momoa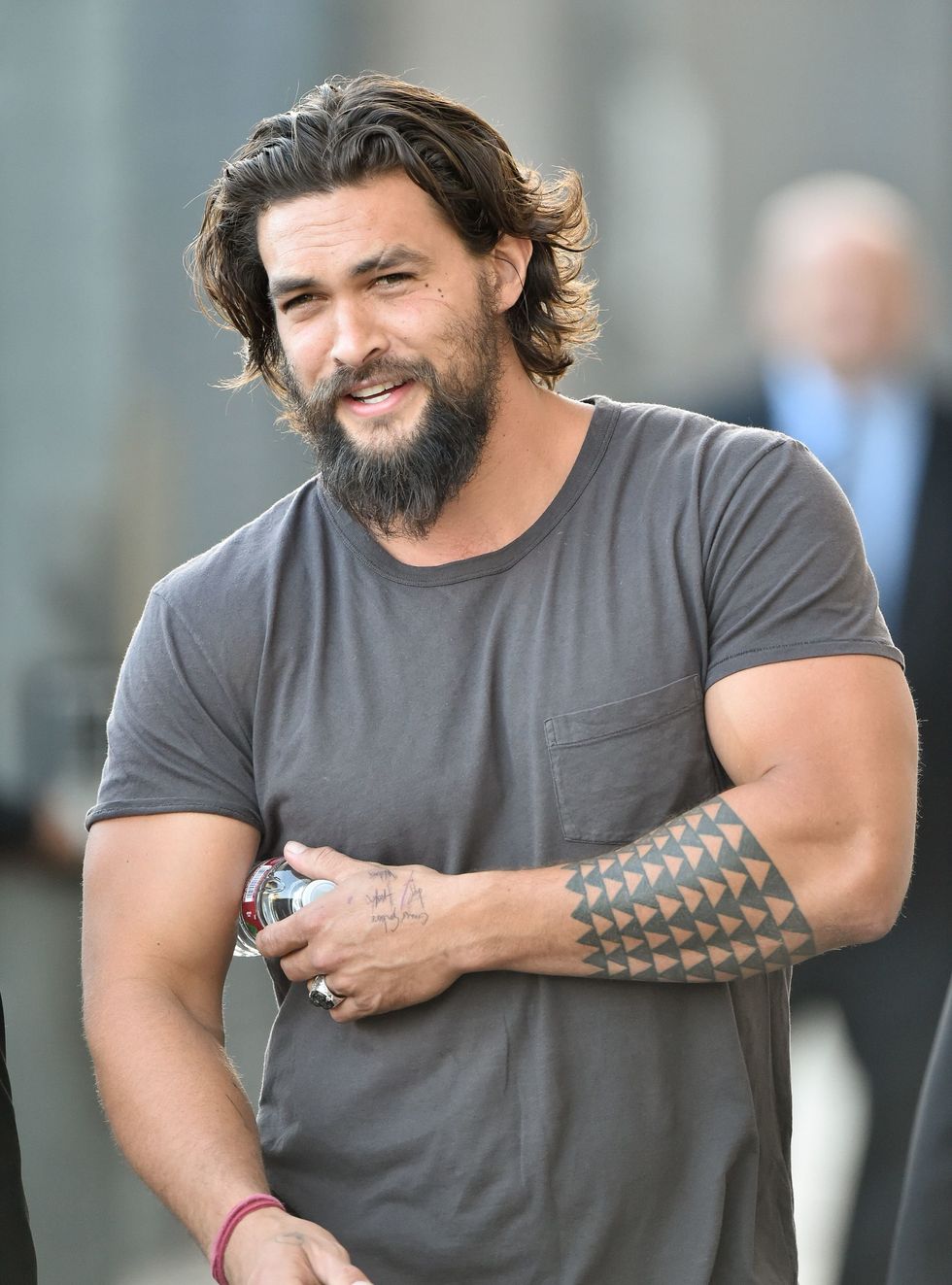 You don't want this guy to take you to a nice dinner at a trendy restaurant—you want him to eat take-out off your ass and throw you around like a rag doll. Sure, he probably has thoughts in his head and a personality and interests and blah blah blah LOOK AT THOSE ARMS. This is the kind of guy you want to spend 72 hours in bed with every 4-6 months but otherwise never see. This is the kind of guy you agree to go camping with despite hating the outdoors because you just love watching him pitch a tent (yes, that was a double entendre, you filthy minx).
"Got Your Teenage Sister Pregnant, but You Kind of Get It" Hot
Example: Norman Reedus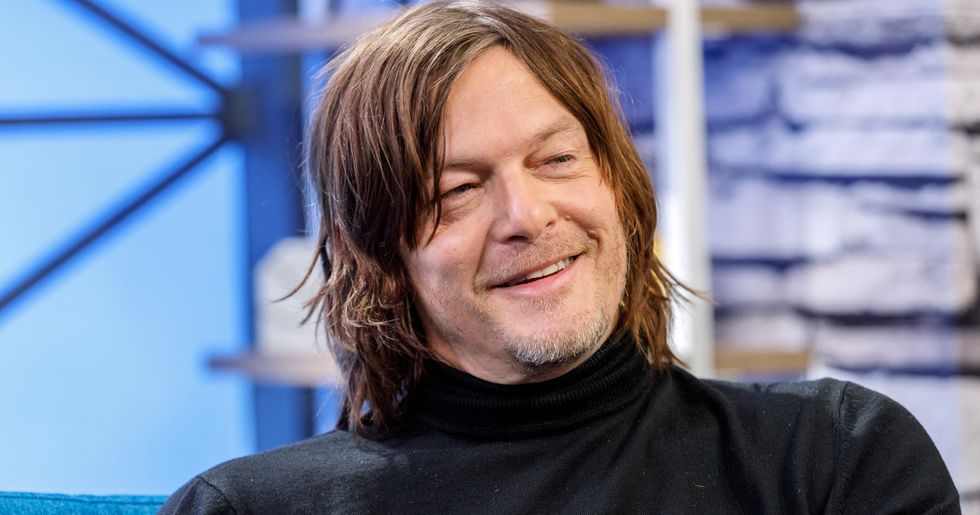 Norman Reedus
Okay, not literally!!! (maybe literally). But you know that kind of smarmy guy who works at the gas station and says borderline-inappropriate things to you every time you see him? But for some reason, you just can't summon feminist rage about it and instead sorta giggle and blush and wonder what his tobacco-stained fingers would feel like pulling your hair? Yeah, that guy. He's a good-for-nothing, uneducated, creepy, grungy, loser...and that kind of works for you.
"You Knew He Would Be Weird in Bed" Hot
Example: Lenny Kravitz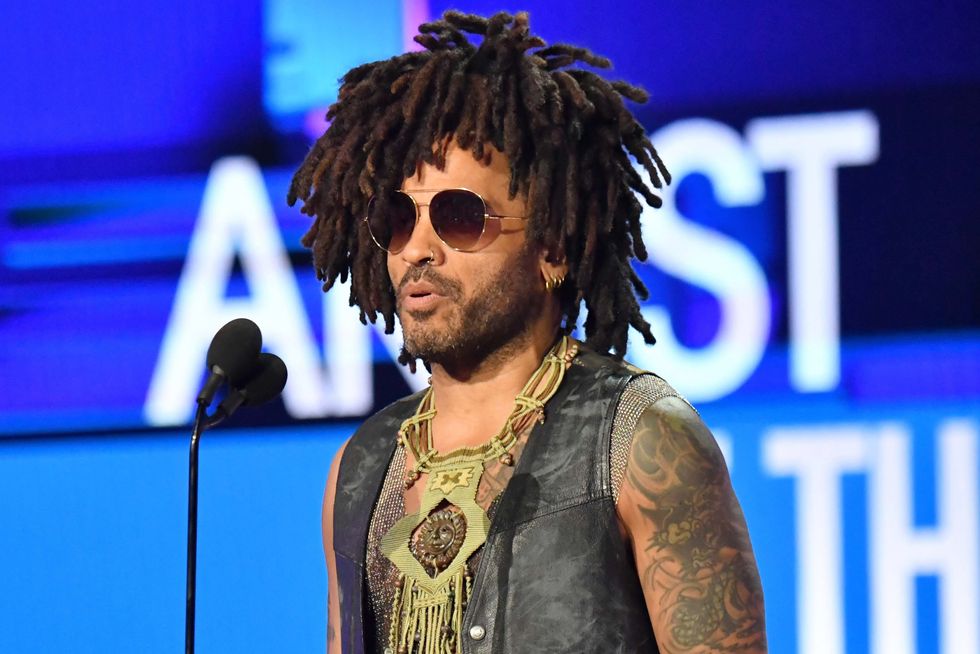 So he's super hot in all the traditional ways, from facial structure to swagger, but there's also something a little...extra. Something about him that's...unhinged. Some kind of mad twinkle in his eye that speaks of unexplored multitudes. In most cases, those multitudes are just daddy issues and a preference for foot stuff, but the joy is in the journey of finding out.

"Burnout" Hot
Example: Vince Vaughn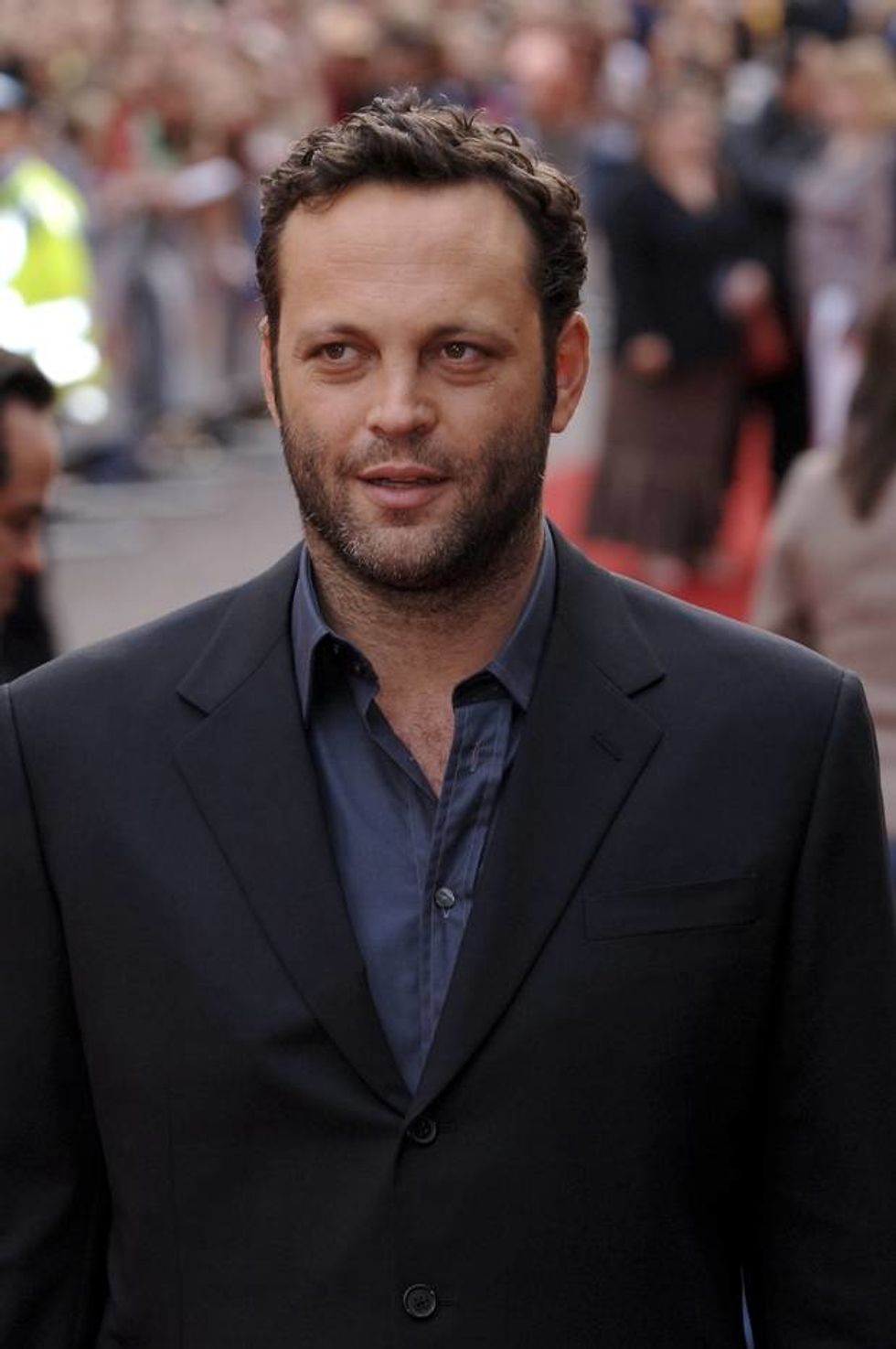 He's not a bad looking guy—maybe a little chubby, maybe a little bald—but there's something about him that makes it clear he led his high school football team to the state semi-finals in 1984. That thing is that he brings it up...constantly. He still has the overblown confidence of a muscle-bound 18-year-old but with none of the muscle or youth.

"In Context" Hot (e.g. like a high school women's lacrosse coach)
Example: Beto O'rourke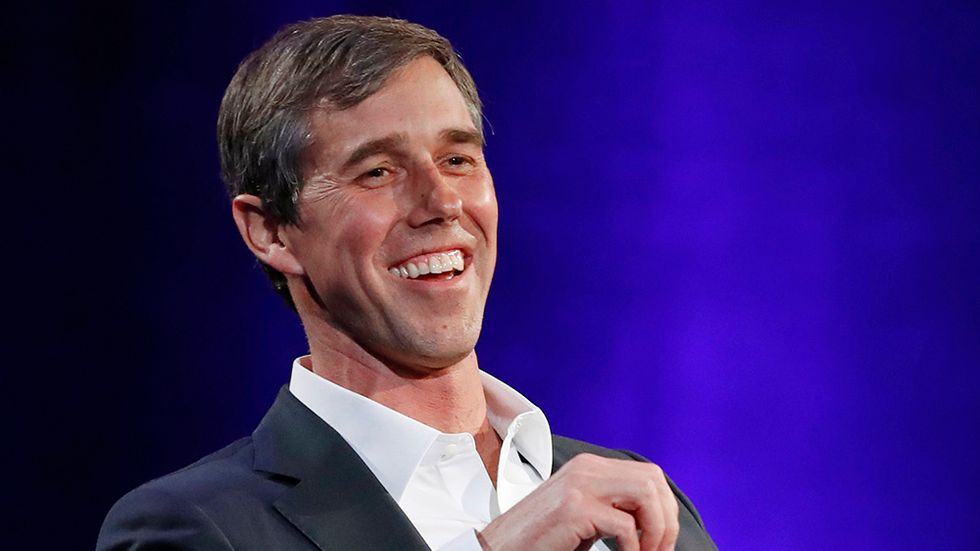 Beto O' Rourke AP
In most situations, this guy isn't going to turn many heads. But put him on a public school field with 23 hormone-ridden 16-year-olds running laps, and you've got yourself an absolute sex magnet. Alternatively, put him in a political race populated by old, saggy, white people, and suddenly his ability to tuck in his shirt over his gut seems exceptional.

"Ugly" Hot
Example: Benedict Cumberbatch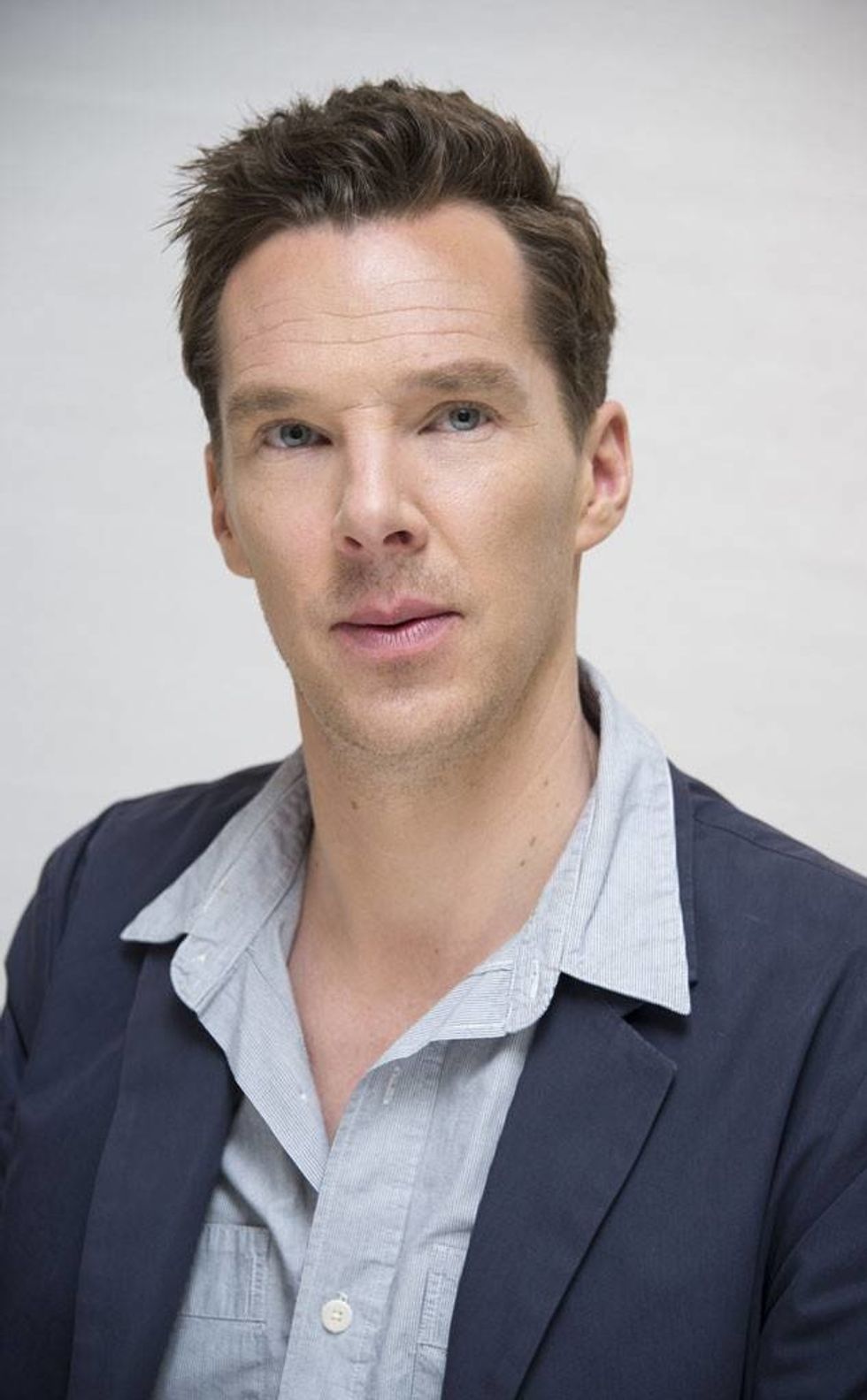 This is a broad but important category that this reputable publication has dwelled on seriously for quite some time. An ugly hot guy has an appearance that falls outside the boundaries of conventional attractiveness. Maybe he has a weird horse face or limbs that flail like a carwash's inflatable man in heavy wind (think Pete Davidson). But if you take all of his objectively unattractive features and put them together, somehow, it just works.

"Ascot/Take Me on a Yacht" Hot
Example: Patrick Dempsey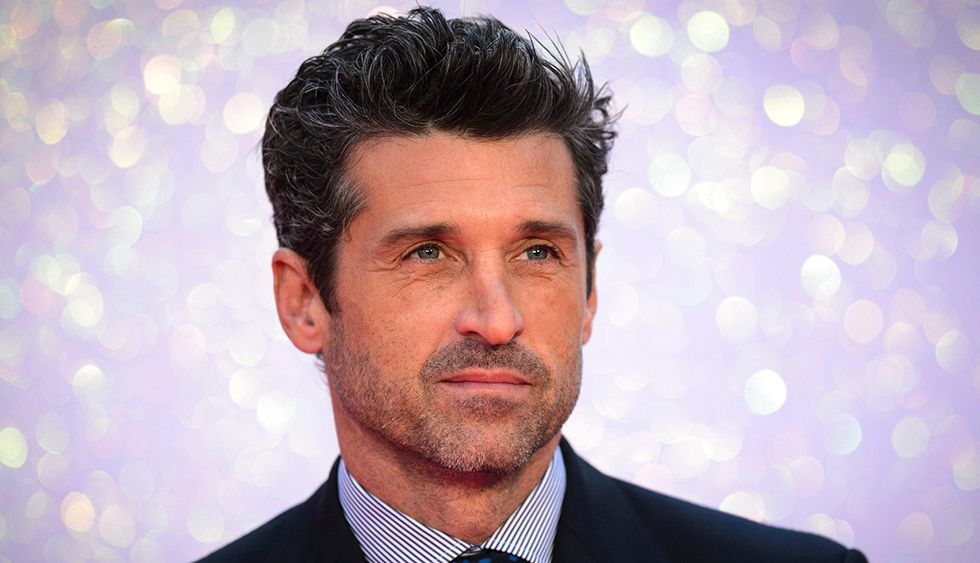 Patrick Dempsey attending the world premiere of Bridget Jones's Baby at the Odeon cinema, Leicester Square, London. Alamy Stock Photo
This is better than just being rich—it's looking rich. This is ascot hot. This guy's actual God-given looks are largely irrelevant because money made him his own God. He has the money and time to ensure his hair, skin, and clothes are flawless in a "Who me? I just rolled out of bed like this…" kind of way. If this is your type, it's fine, we get it. There's something about being attracted to a Republican that feels so deliciously...deplorable.


"Ready To Risk It All" Hot

Example: Idris Elba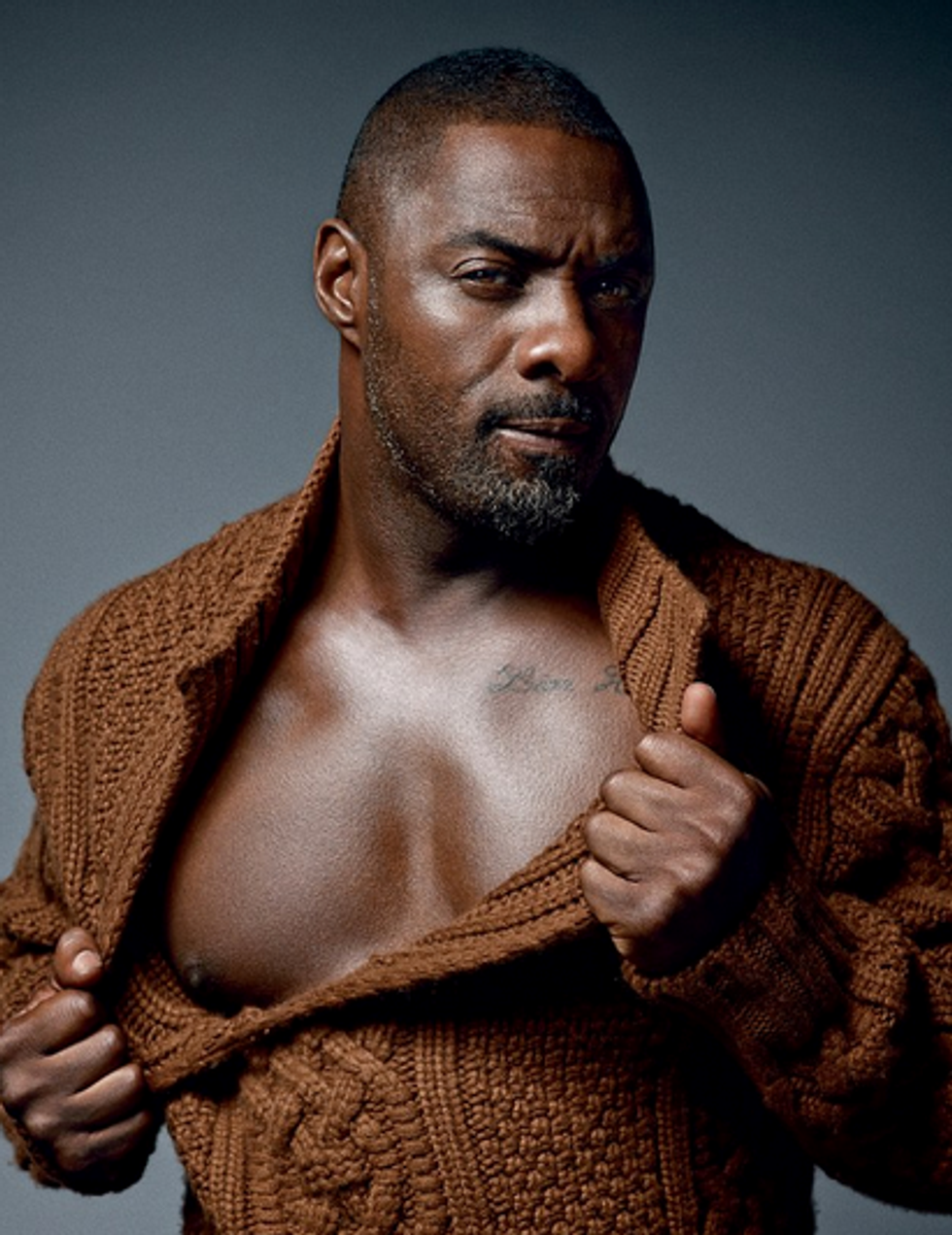 This is the kind of hot you leave your husband for. This is the kind of hot you leave your wife for. This is the kind of hot you sell your house for. This is the kind of hot you pretend to like his DJ set for. Is the sex good? It literally doesn't matter, just look at him.

"Party Boy" Hot

Example: Colin Farrell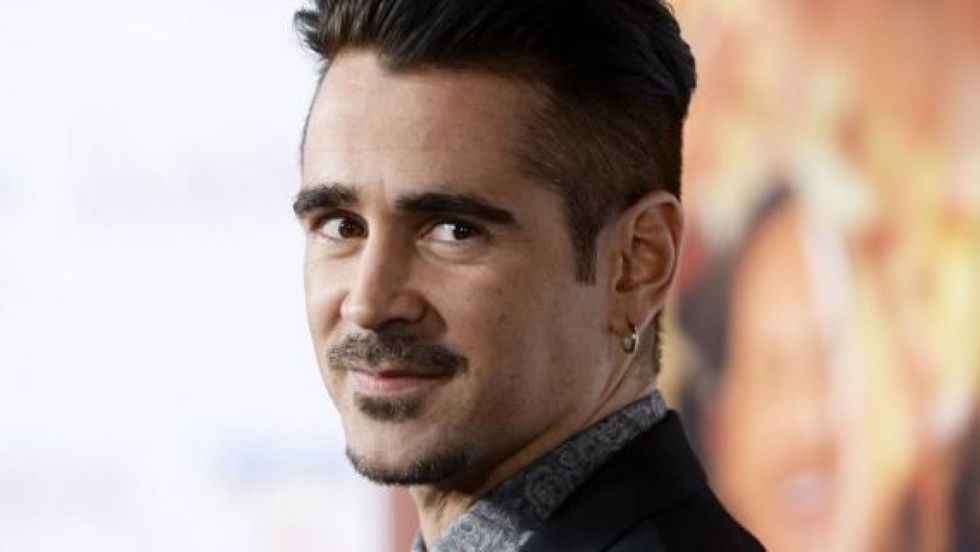 Does he have a substance abuse problem? Probably. Is he reliable? Not at all. Do any of his values align with yours? Absolutely not. Is he a great f**king time? Oh yeah. This guy probably has one of those annoyingly hot side smiles, maybe a kind of hard-to-understand accent, and the sex is probably kind of like being mauled by a drunk bear but in a good way. He probably has an earring he doesn't remember getting but kind of pulls it off. It goes without saying that your Dad hates him.

"Baby" Hot
Example: Timothée Chalamet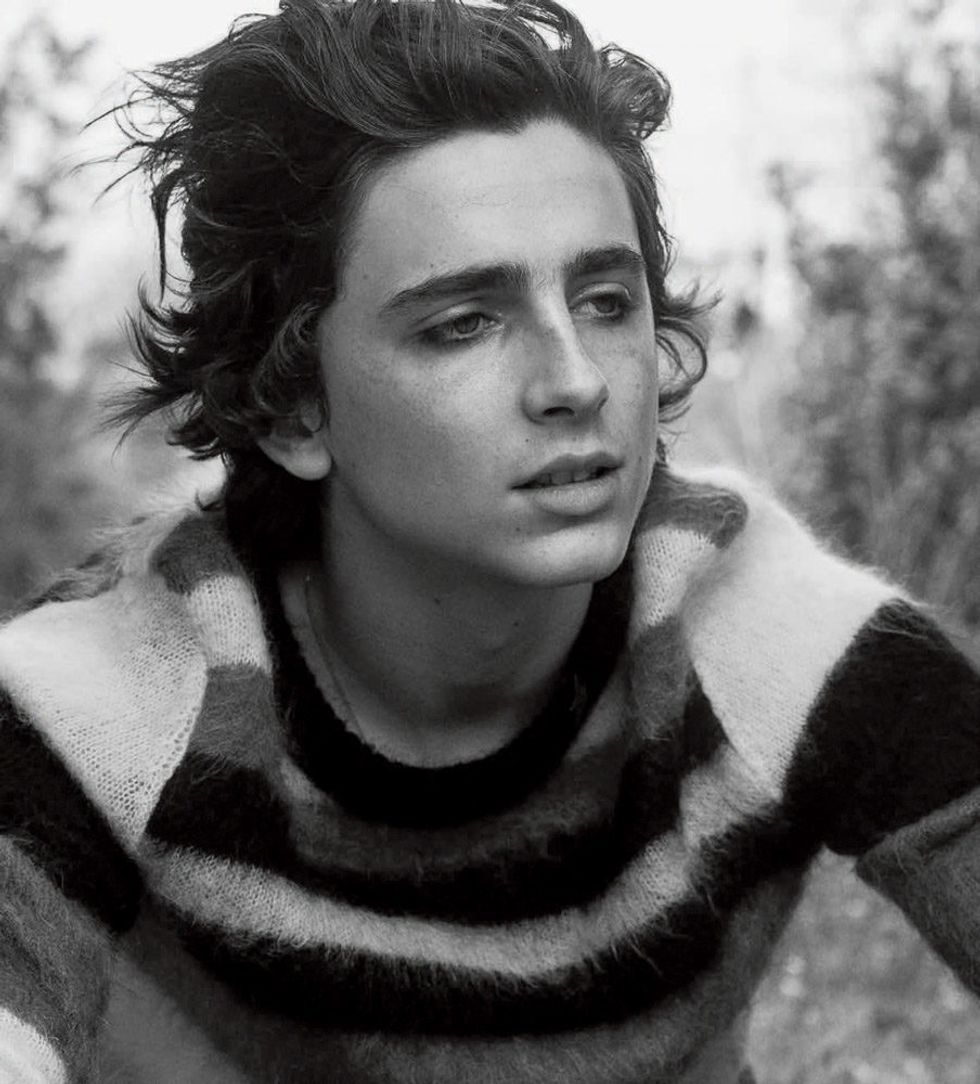 This is a complicated category. He makes your uterus ache, but you can't tell if that's sexual arousal or your biological clock ticking. You can't decide if you want to take a bath with him or give him a bath. Either way, you definitely
wanna smooch that sweet lil face.

"Artist/Vegan" Hot

Example: Harry Styles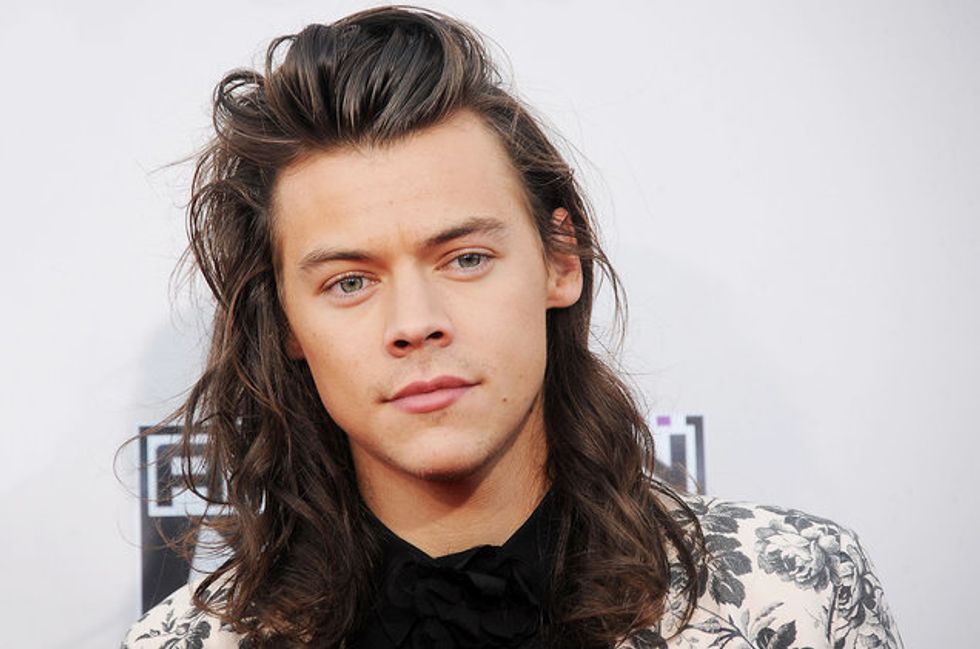 He is comfortable with his feminine side, and he wants you to know it. You wanna argue with him about the fallacy of placing the responsibility for climate change on the shoulders of individuals when a handful of corporations are ultimately responsible—but he has those puppy dog eyes, so you just give in and agree to give up plastic straws. His slam poetry competitions are cringe-worthy, but he just looks so good in ripped Levi's and a beanie.
"Wouldn't Be Surprised if He Turned Out to Be a Serial Killer" Hot
Example: Rami Malek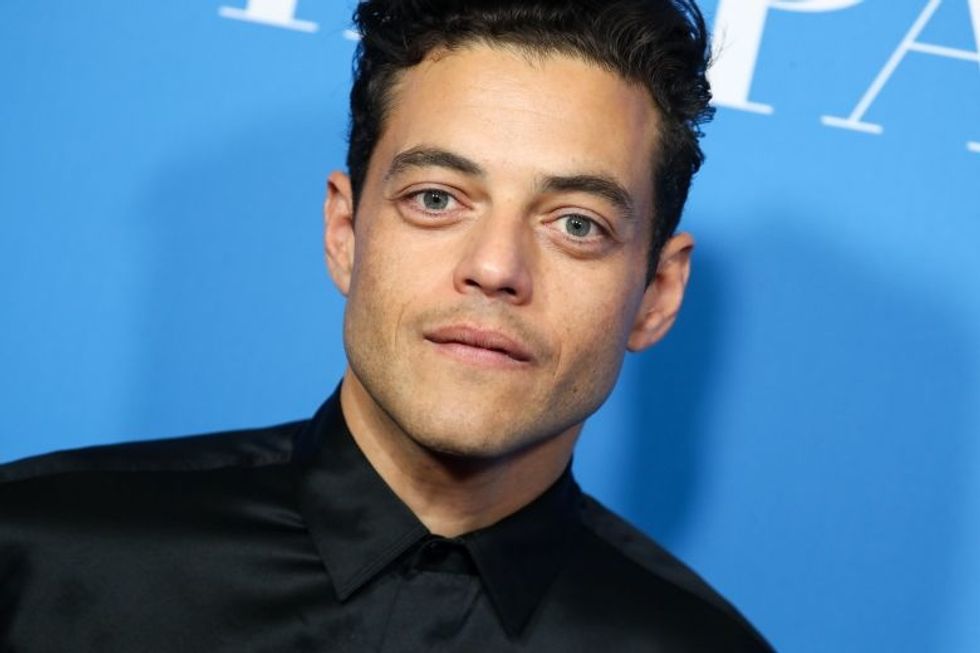 Hollywood Foreign Press Association Annual Grants Banquet, Arrivals, Los Angeles, USA - 09 Aug 2018 John Salangsang/BFA/REX/Shutterstock
He speaks, acts, and behaves like a robot who has heard about the behavior of human beings but never actually seen it. There's something magnetic about his strangeness, and suddenly the legacy of Ted Bundy makes sense to you. Everything about him is subtly unsettling, but personality disorders aside....he could get it.
"Stoner" Hot
Example: Seth Rogan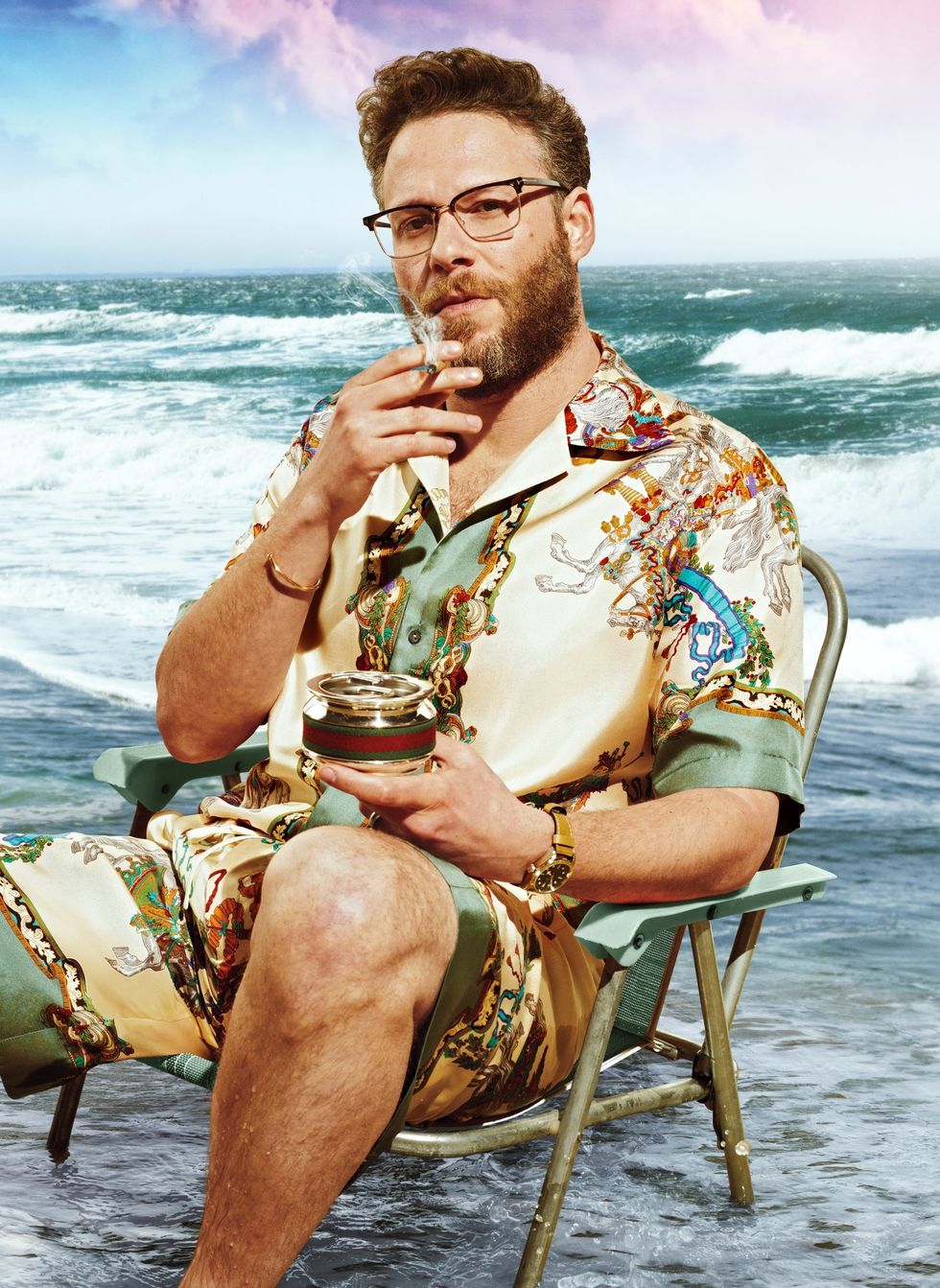 GQ
He only chuckles at your jokes but cries laughing when his gamer buddy says something about farts. He always needs a haircut, has stains on his shirt, and probably smells faintly of Doritos. Still, something about his anti-establishment,"being handsome is mainstream" attitude does it for you.
"Garbage" Hot
Example: Post Malone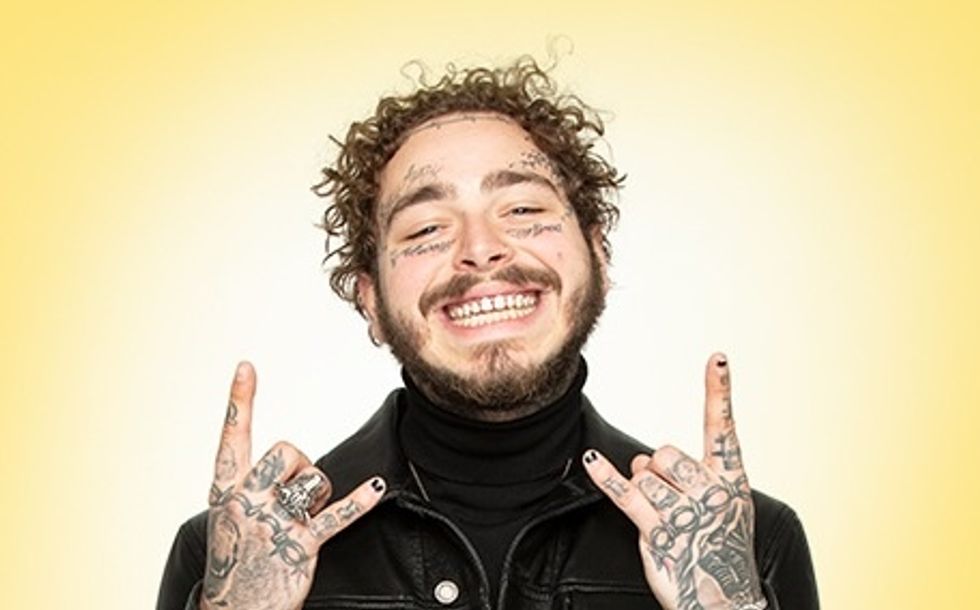 This one comes with a lot of justified self-loathing. Just do better.