TV
What's the fattest crow Bran ever warged?
Chaos is a ramp.
The longer Game of Thrones ran on, the more apparent it became that showrunners David Benioff and D.B. Weiss had no idea who George R.R. Martin's characters actually were. After three incredible early seasons, the quality dropped and dropped and dropped, until Arya turned into an unstoppable plot armor machine, Jaime lost his entire character arc, and Tyrion became a stupid idiot. Now, here we are at last, with "Bran the Broken" sitting on the Iron Throne.
As Tyrion told the lords and ladies of the Seven Kingdoms while he was supposed to be pleading for his life (which I guess Grey Worm just kind of forgot about): "We need good stories or some shit, so let's make Bran the Broken king because he fell out a window, and then he can make me Hand which won't look suspicious at all, no sir." We do, indeed, need good stories. But this ain't one of those, chief.
Honestly, Bran's a pretty bad choice for king. Dude is straight warged out all the time. He immediately banished his brother, Jon Snow, for stopping a genocidal maniac––all so he could "keep the peace" with a foreign army who immediately left on a ship. Then, during his first real policy meeting, he immediately bows out to go warg into a dragon. So here's a list of everyone who would have been a better choice for the iron throne (or lack thereof) than some impotent druggie with a fuzz mustache.
Jon Snow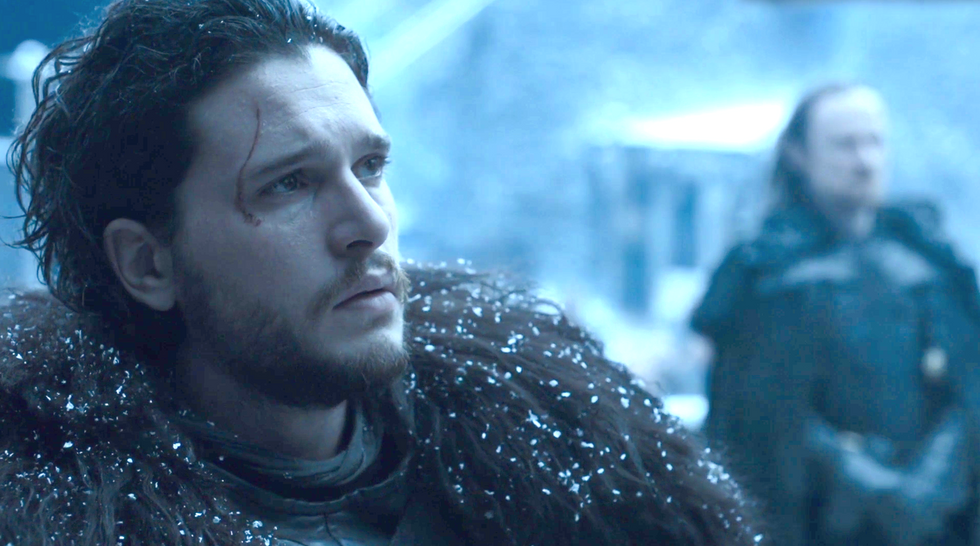 Sure, Jon Snow ending up in charge wouldn't exactly "subvert expectations." But considering how much time the show wasted on Jon's lineage and rightful claim to the throne, that plotline really should have gone...somewhere...anywhere. As it stood, Bran's assertion that Jon "needs to know the truth" or whatever was total bullshit. Let the poor dude love his aunt in peace.
Daenerys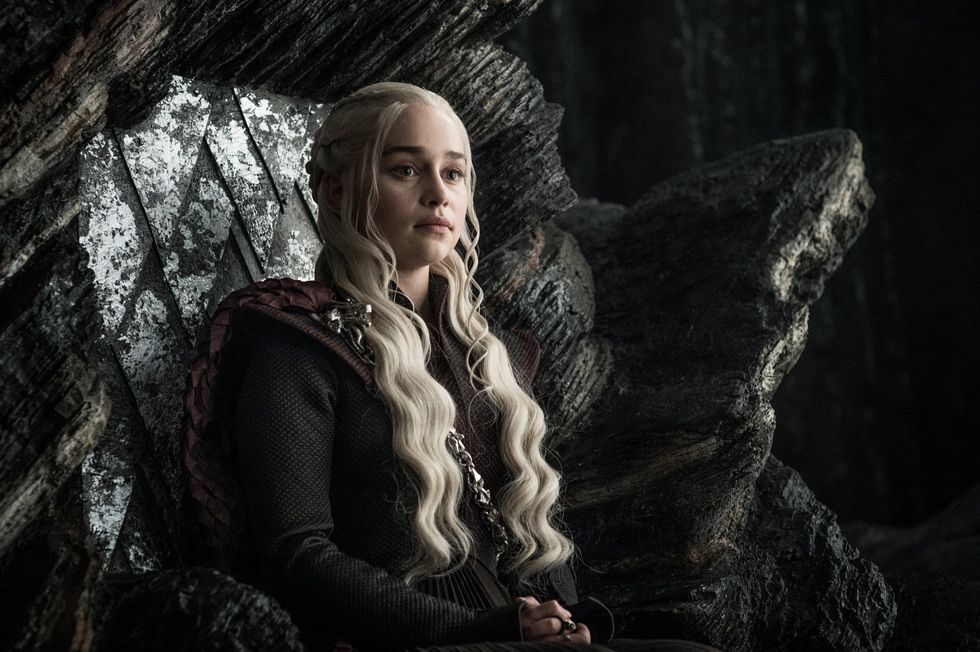 It would have been pretty cool if Daenerys really did claim total power after destroying King's Landing. She could have executed Tyrion and murdered Jon to truly wipe out any possible usurpers, and proven once and for all that in the game of thrones, bad political decisions (ie: supporting the "wrong" person) has drastic consequences.

Night King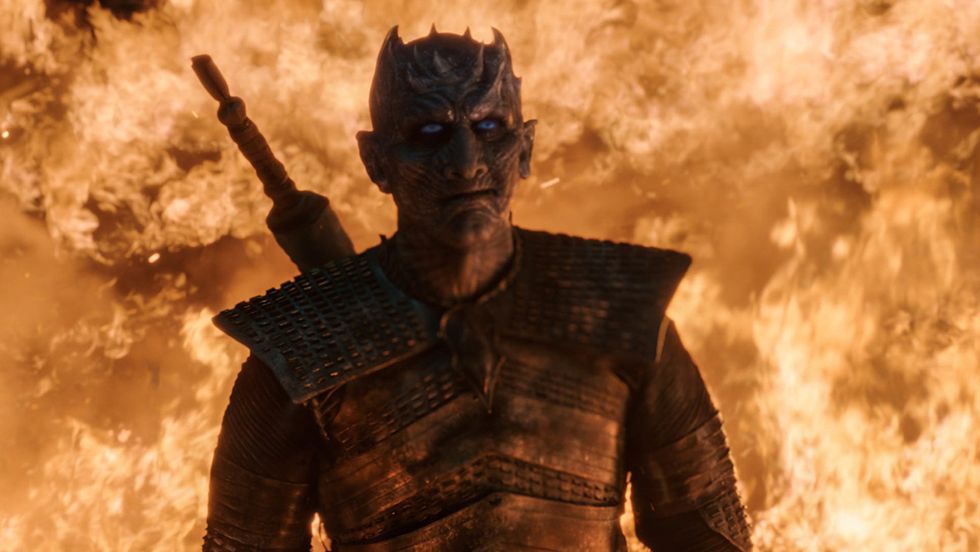 Truthfully, the Night King always should have won. He had total control over an undead army who answered to him unconditionally. He was up against a fractured group of semi-literate wildmen standing their ground atop a massive crypt full of dead people (aka more soldiers for the Night King). His loss was only due to pure deus ex machina, and his ultimate victory could have symbolically shown that unless people band together as one, we'll never defeat...global warming?
Sansa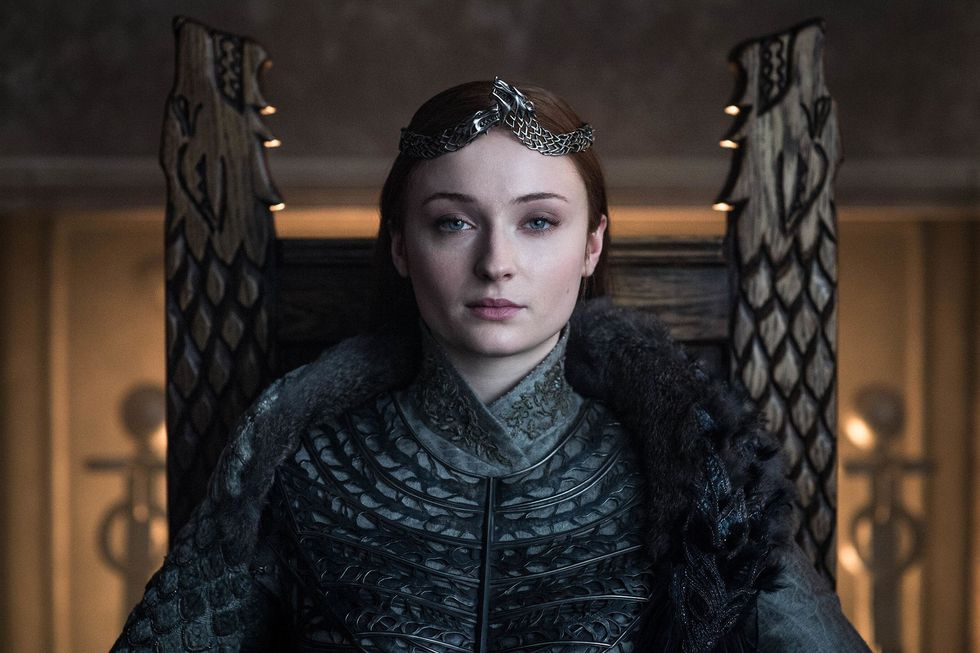 Sansa knew how to politic better than anyone else still living at the end of the show. For instance, she would never have appointed Bronn as "Master of Coin," considering he's irresponsible with money and has no legitimate claim to a position of power. Sansa would rule fairly, responsibly, and properly, instead of just leaving meetings to get warged out like her dumb brother.

Lady Stoneheart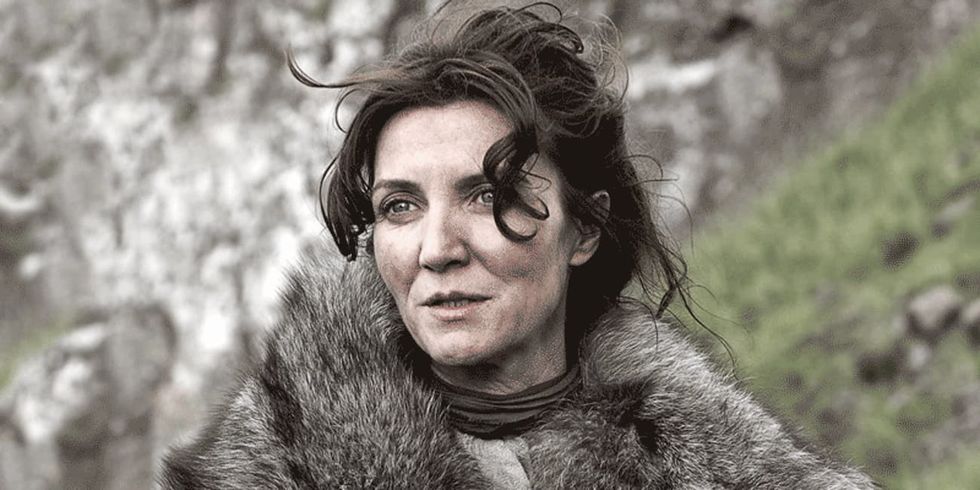 Imagine if Lady Stoneheart (undead Catelyn Stark for all you non-book readers) had been in the show? If she had been there, it probably wouldn't have gotten so crappy. She could have properly avenged her children, seduced the Night King with her own zombie powers, and then assumed her rightful position as Queen (with the Night King as her Hand, of course). So cool, so good.
Ghost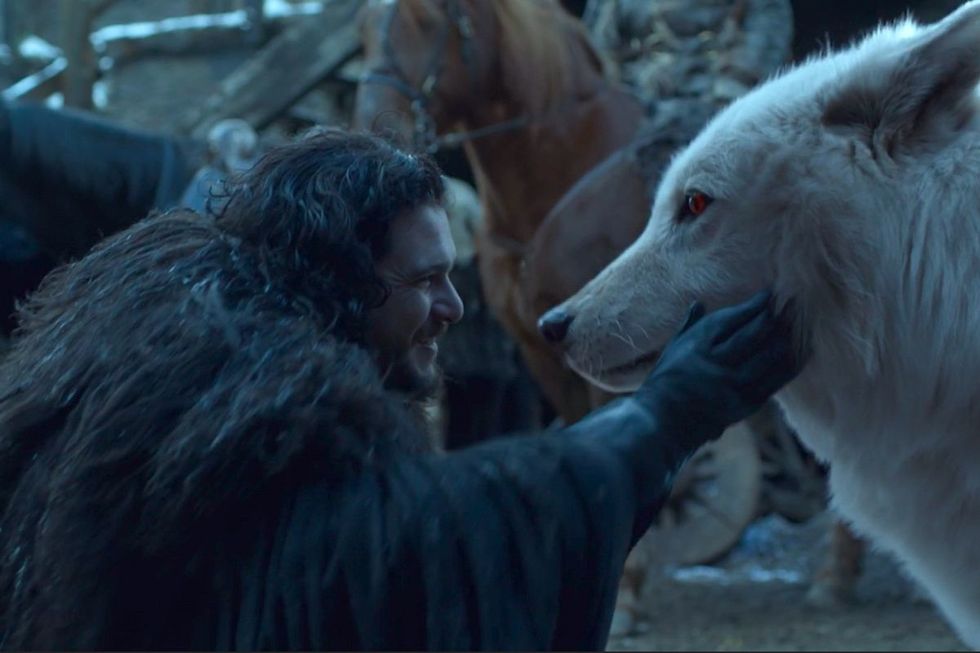 Ghost was a good boy and deserves the Seven Kingdoms and all the treats.

Euron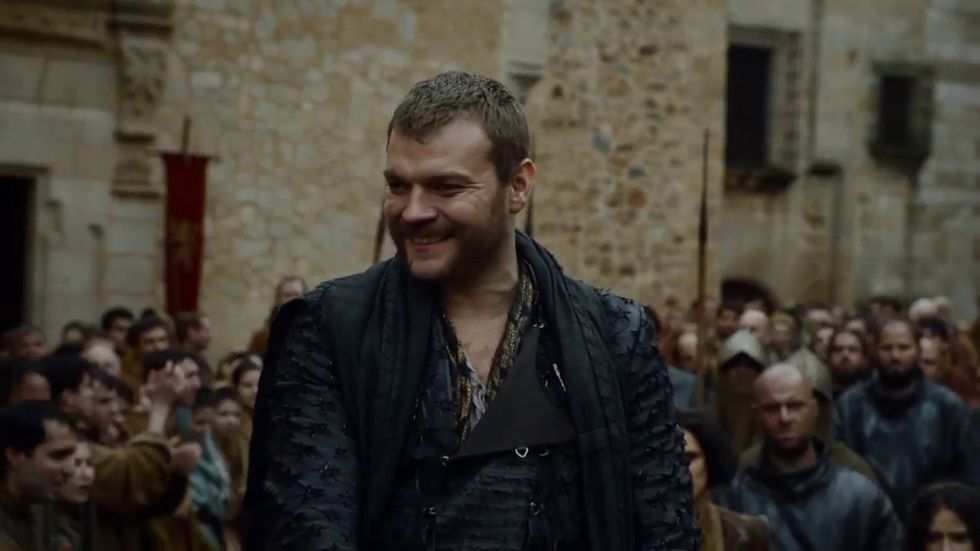 I've spoken about this before, but Euron was the single best character on season 8 of Game of Thrones. He was basically the embodiment of what the show became under D&D––a total shitshow. So it would have made perfect sense for him to assume the ultimate role as the undisputed winner in the end. He still could have had his totally unnecessary ten-minute death match with Jaime, too. Here's how it would go down:

Jaime and Euron fight to the death in 8.5, with Jaime seemingly killing Euron and Euron grinning as he "dies," thinking about how he killed the Kingslayer for no reason.
Then, in 8.6, Euron wakes up. Jaime's blade missed his vital organs. He survived. And because he was outside King's Landing proper, he missed Dany's genocide, too.
Euron wanders through the blown out city, finally encountering Tyrion. He's never properly met Tyrion before and has no reason to kill him, but he stabs Tyrion anyways.
Then Euron makes his way to the Red Keep. Daenerys is giving her victory speech to the Unsullied and Dothraki. Euron can't understand her language, which upsets him. He interrupts her by singing a song out loud as he dances his way up the stairs. Everyone is delighted and entertained. When he reaches the top, he beheads Daenerys with one fell swoop of his cutlass and announces, "I'm the man who stuck a finger in Cersei's bum."
Everyone is onboard except Jon Snow, who steps forward and yells, "MUH KWEEN!" Euron promptly kicks him down the stairs. Jon takes a tumble and breaks his neck. Euron throws his hands in the air and says, "Did I do that?"
Then he drops trou, takes a piss on Daenerys' corpse, and shouts, "EURONation."
The Unsullied pound their poles and chant, "Euron, Euron, Euron."
Drogon comes out all sad, so Euron fucks him in front of everyone.
Cut to: one year later. Euron sits on the Iron Throne. Drogon is his queen, and three little baby dragons fly around, except they all have Euron's head, just like in Shrek.
Expectations––subverted.
---
Dan Kahan is a writer & screenwriter from Brooklyn, usually rocking a man bun. Find more at dankahanwriter.com