Culture Feature
The Lovecraft Country star has had to learn to stand up for herself, and is sticking by her brother.
Next week Lovecraft Country will be premiering on HBO.
The highly anticipated sci-fi/horror series set in the Jim Crow era of 1950s America—produced by Jordan Peele and J.J. Abrams—is already creating a lot of buzz, and Jurnee Smollett's Letitia Lewis may prove to be the breakout role that she has long deserved.
She's been acting professionally since she was too young to walk—if diaper commercials count—but as she noted in a recent interview with The Hollywood Reporter, she has avoided taking roles that she sees as degrading or objectifying. Sadly, as a Black woman in Hollywood, that has severely limited the amount of work she's gotten over the years.
Still she has managed to land a few strong roles that have made a lasting impression. If you're not familiar with her work as Jess Merriweather on Friday Night Lights, Black Canary in Harley Quinn: Birds of Prey, or as Rosalee on Underground, you might remember the 33 year old from her childhood role as Michelle Tanner's (Mary-Kate and Ashley Olsen) best friend Denise on Full House.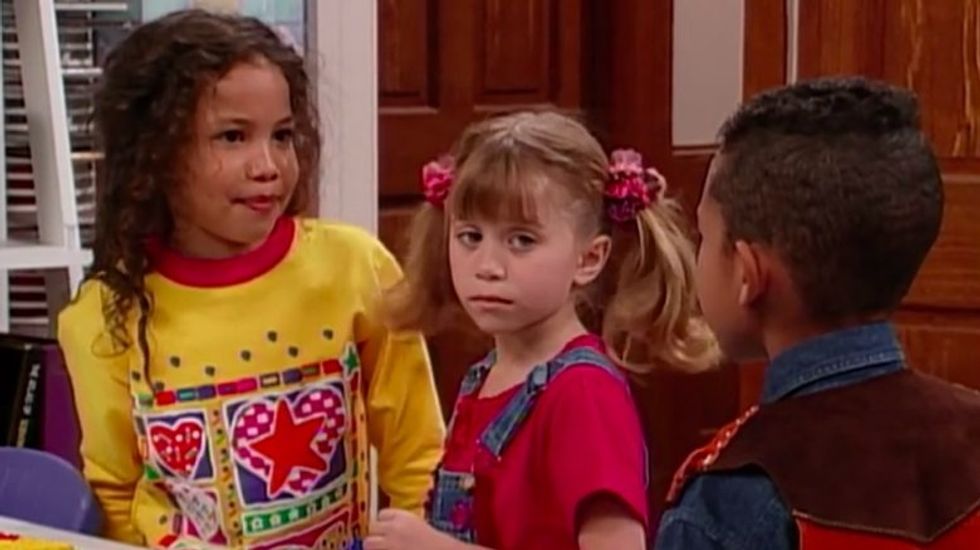 And even if you've never seen her work, you no doubt recognize her last name from headlines that dominated the news cycle for weeks last year…

Standing by Jussie Smollett
Jurnee's brother, Jussie Smollett, who was one of the stars of Empire until his character was removed from the show late in the fifth season, remains at the center of a scandal and an on-going legal case in which he is accused of manufacturing hate crimes and threats against himself in order to boost his profile. The case against him seems strong, but Jussie has continued to deny the allegations against him, and Jurnee has stayed by his side.
Jurnee describes the ordeal as "one of the most painful things my family's ever experienced … to watch someone who you love that much go through something like this, that is so public, has been devastating. I was already in a very dark space for a number of reasons, and I've tried to not let it make me pessimistic. But everyone who knows me knows that I love my brother and I believe my brother."
Sadly, whether or not Jussie faked a threatening letter filled with white powder, or hired the Osundairo brothers to stage a racist and homophobic assault in January of last year, he has become an enduring symbol to people who oppose the kind of social justice activism that the Smollett family has been engaged in for decades.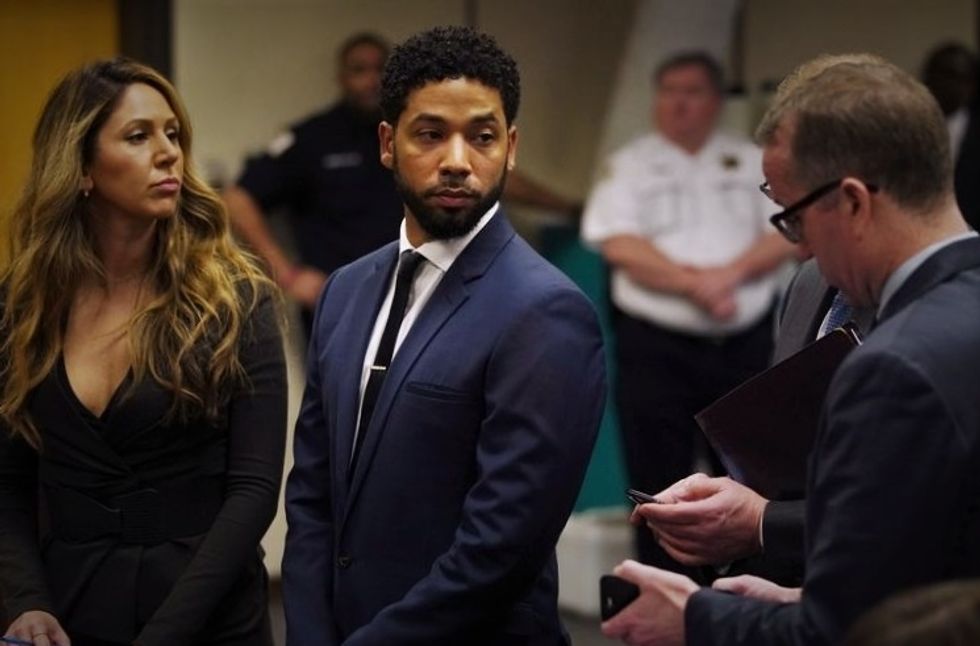 Jurnee recalls seeing Spike Lee's Malcolm X in theaters when she was only six, saying that her mother Janet Smollett "would cover our eyes in certain parts, but she didn't want to shield us from our history." Jurnee began volunteering for social justice causes when she was only 12 and was made the youngest board member of Artists for a New South Africa at 18.

Sexism and Racism in Hollywood
And now, bigots who wish to discredit the Black Lives Matter movement and related causes invoke her brother's name as "evidence" that the causes themselves are fraudulent. But Jurnee can speak to the reality of being a Black woman in America and the hardships that entails: "I don't know that I can confidently say that I worked on one job prior to Lovecraft—from the time I was 12 on—where I hadn't been sexually harassed."
She later softened that assessment, coming up with some exceptions to the rule. But the fact remains that sexual harassment—from fellow stars, directors, producers—was the norm, whether that involved being paid less than a male co-star on a show where she had top billing, a fellow actor making a lewd comment about her "t**s," or worse.
When a particularly bad experience prompted her to leave a project, Smollett's own one-time agent downplayed it with the kind of "boys will be boys" attitude that she will no longer accept.
While these kinds of problems are common for women throughout Hollywood, for Black women they're compounded by the kind of racism that once led an executive to suggest straightening her hair… for a role as an enslaved woman in the 1800s. As Smollett puts it, "There are just so many ways in which this industry will try, subliminally or overtly, to erase your Blackness."
Standing Up for Herself
These days Smollett takes a proactive approach to these issues. On Harley Quinn: Birds of Prey she made sure she had a Black woman styling her hair, and before she started work on Lovecraft Country she made it clear to the producers that she wasn't going to tolerate any kind of sexual harassment on set, even in the guise of "banter."
She recalls Shonda Rhimes—creator of Grey's Anatomy, where Smollett had a two-episode arc—encouraging her to stick up for herself, saying "I'm so tired of women like you who don't own your power … You're Jurnee ****in' Smollett."
Lovecraft Country: Official Trailer | HBO www.youtube.com
Perhaps that encouragement to assert herself is what led Smollett to butt heads with writer and showrunner Misha Green while getting started on the critically acclaimed series Underground. Fortunately that initial animosity gave way to a close friendship, and now the two are working together again on Lovecraft Country.

The first episode, "Sundown," will be premiering on HBO on Sunday August 16th.