Photos and Interview by Jordan Edwards
Los Angeles musician 93FEETOFSMOKE released GOODGRIEF on Friday (July 29). The album includes previous singles like "OH NAH OH NAH" and "ALL I EVER WANTED." It's a fitting sequel to 2020's SOFUBI, albeit with upgraded production and a more positive outlook.
In an era where everyone claims to be genreless, 93 actually is. His obvious love for 2000s hip-hop combines with the yearning and lyrical specificity of one of his heroes, Connor Oberst. The sound is unpredictable, shifting from distorted chaos to an intimate acoustic ballad, sometimes within a few seconds. His original beats, an element that sets him apart, sound both expensive and home-cooked.

We hung out in LA with 93 (Marciel Bauer) before the release to talk about the music that inspired him and the making of the album.
What was your first step into music? Were you in bands in high school?
Honestly it all started during a third grade talent show. This classmate of mine was on stage doing kung fu to "Beat It" and that song just blew my mind. I sang the melody to my dad over the phone that night and he brought me home a CD with that song on it like a week later. It was all over after that point.
You're truly genreless. What influenced your sound, specifically your vocals?
1990s to 2010s DMV, Memphis, Texas, and Southern music in general was super influential to me. All the different genres that came out of those areas played a huge role in shaping my sound. Ben Gibbard, Conor Oberst, and Isaac Brock are probably my favorite songwriters ever. You wouldn't hear any resemblance today, but Black Kray, Yung Lean, and Lil Uzi Vert really made me want to start experimenting with recording vocals. I would mimic their flows or deliveries in autotune over very strange prehistoric 93 beats and then it kinda morphed into its own thing.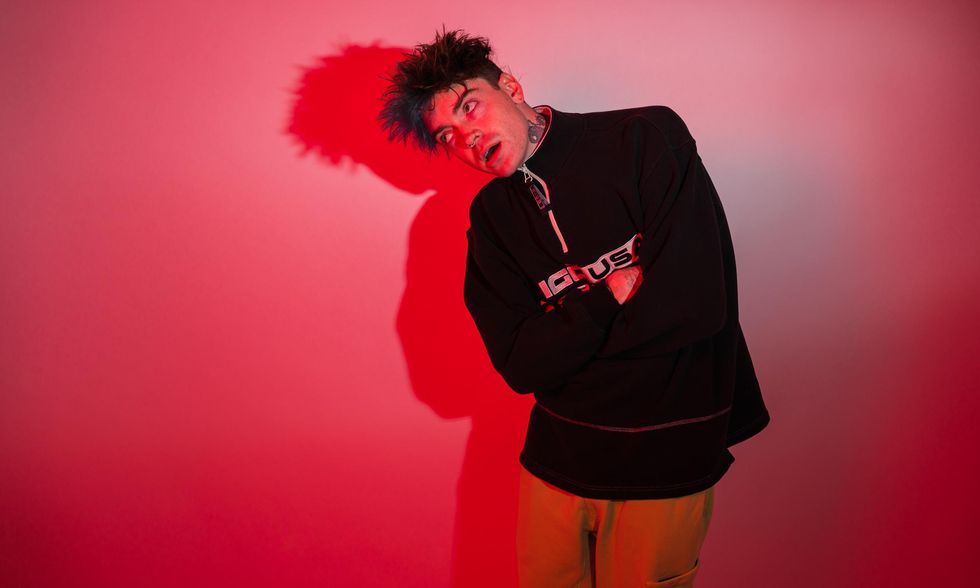 Tell me about your single "OH NAH OH NAH." How did you get hooked up with Kamiyada+?
Kamiyada is one of the very first people I ever really got hooked on via Soundcloud sometime back around 2014 or 2015. He's always been a big inspiration to me musically, got tons of styles and one of the craziest fry screams ever. Funny thing is I imagined Kamiyada being on "OH NAH OH NAH" right after Aaron Osbourne and I finished making the track (which also happened to be the first song Aaron and I made together). So it's sick that the collaboration actually came to fruition a couple months later.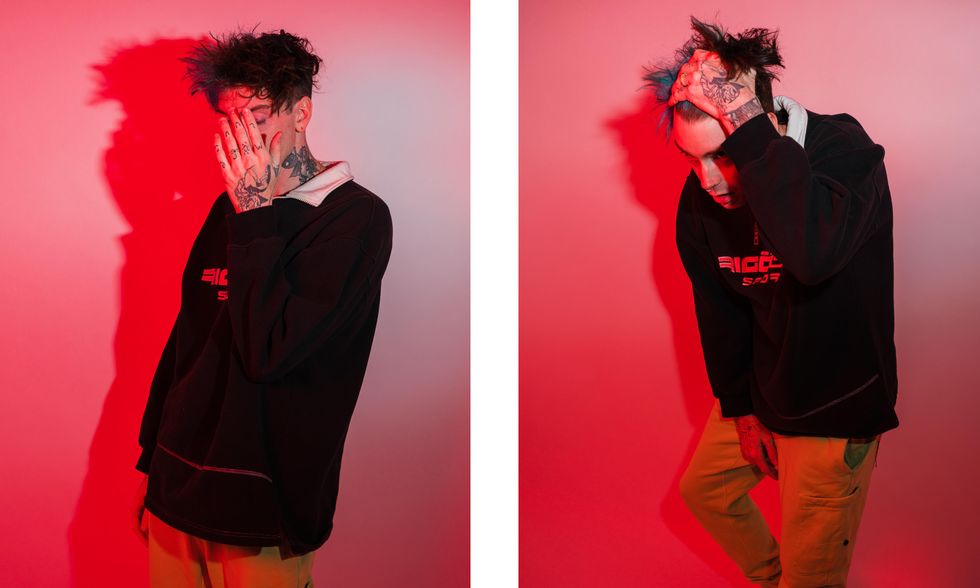 How much of your music is live instruments and how much is electronic and samples? You really blend it well.
It's pretty half and half. Most songs begin as just an acoustic guitar and vocals. Write the whole song, track it, then produce around it as needed until it becomes what it's supposed to be. Most of the time, even the live instruments end up being processed beyond recognition.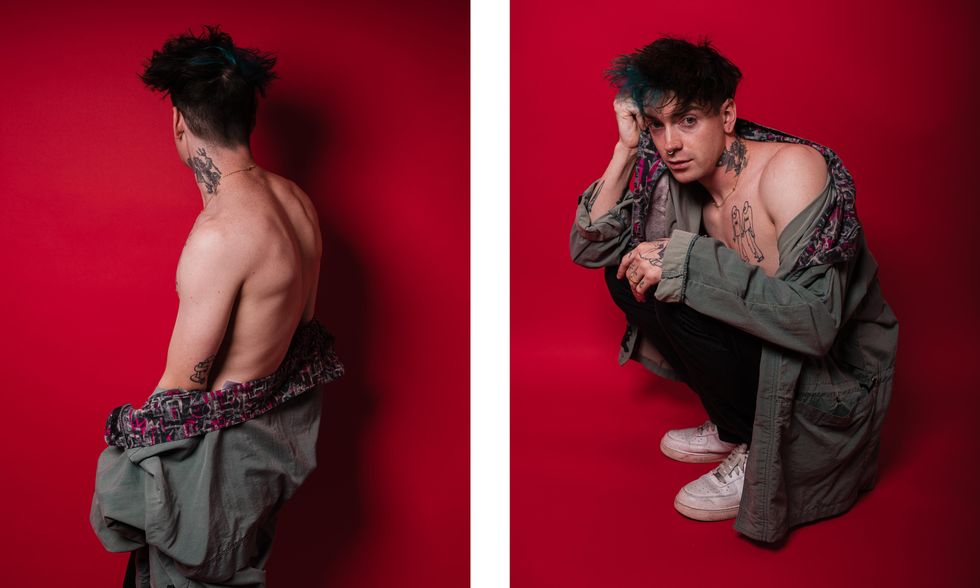 How involved are you in the production process? I know you make and sell your own beats.
Out of the 10 tracks on "GOODGRIEF," there's only two that I didn't co-produce or produce by myself. I used to be more focused on only producing for other people. Then I shifted focus to completely producing only my own music. Nowadays, I'm down for anything and just want to make good music, whether it's for me or for someone else.

In another interview, you mentioned how your new album doesn't dwell on negativity. Why was that a priority when you were making it?
I've just made so much music from that energy already. Those songs already exist. "BUMMER" was my negative experiences in audio format. I've worked really hard to make my life better and eventually had to literally relearn how to write music again, once writing stopped being an activity that existed prominently as an outlet to deal with my own hardships.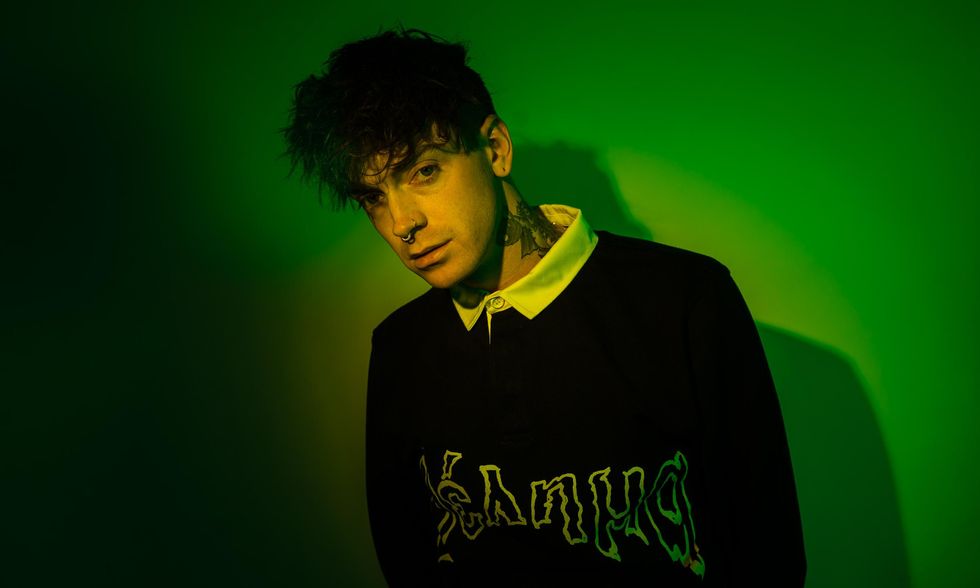 Your music videos feature a really active camera. Do you use the same people on every video to keep a consistent feel?
Nah, I just really like camera movement, whether that's done practically during the shot or in post. Feels kinda homemade and immersive in that way to me.

You've got some of the best merch I've seen in a while. Do you design it?
I commission and arrange asset placements and choose. I have garments handmade, but the vast majority of my art, merch assets, album covers, etc. are all drawn by my good friend and long time collaborator Nick Pane aka "n.m.pane". He's an incredible artist. Go check out his portfolio on socials! He's such a multifaceted talented artist and one of my favorite illustrators/animators/songwriters ever.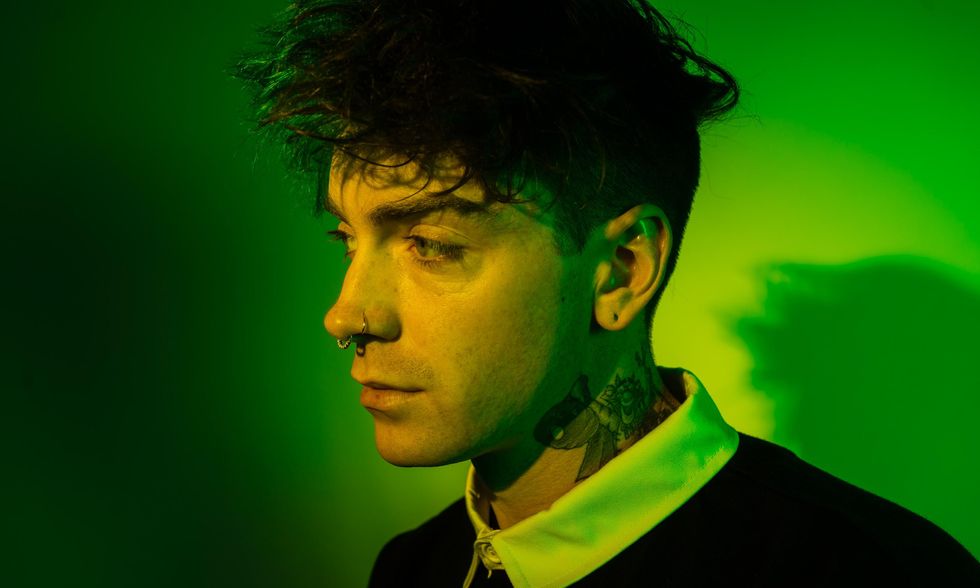 What have you been listening to lately?
Leroy, Bones, Remy, Origami Angel, Pool Kids, Summrs, Autumn, Lucki, Phem, Belmont, Whethan, Koi, David Hazeltine, Peter Sandberg, Bill Charlap, Cisco Swank, Cxldface, fats'e, Anxiety Attacks!

What's coming up for you?
GOODGRIEF DELUXE. August 12, 2022. Tons of new music videos. New drum kit and melody kits. Lots of cool shows. Immaculate vibes.
93FEETOFSMOKE - OH NAH OH NAH (feat. KAMIYADA+)www.youtube.com
For more from 93FEETOFSMOKE, follow him on Instagram and TikTok.