CULTURE
Who is the "wokest" of them all?
lamag.com / Bravo
"Vanderpump Rules is a show for geniuses" is the slogan of podcaster extraordinaire Lara Marie Schoenhals, host of the VPR-themed Sexy Unique Podcast.
She has a point. Vanderpump Rules, the reality spin-off from The Real Housewives of Beverly Hills, chronicles the life of restaurateur Lisa Vanderpump and her motley crew of employees at SUR, the sexy, unique restaurant. As the show enters its 7th season, it's begun to embrace the "personal is political" mindset and introduce a new set of thornier social justice issues into the mix.
The phenomenon surrounding the show's appeal isn't too hard to understand. VPR chronicles the un-aspirational lives of a group of unsympathetic characters. In past years, the show's central tension was largely economic. You were getting a taste of the luxury and exuberance of Lisa Vanderpump tempered by the relatable lives of her struggling waitstaff. These are people who live in shitty studio apartments, do their own makeup (poorly), and cheat on their fiancées after blacking out in Vegas. While the Real Housewives franchise is a glimpse into the elite lifestyle, Vanderpump Rules is a reflection of the worst parts of ourselves.
But as the once radical sentiment of "the personal is political" has wormed its way into the mainstream, VPR has also become subject to the drama of identity politics. In the past, the show existed in its own kind of insular bubble that hardly ever touched on social justice issues, spare for the annual Pride episode––which was really just an excuse to get drunk and wear colorful socks. Remember when the VPR cast rolled up to Pride decked out in '80s attire, without it ever occurring to them that the '80s were notorious for the gay community dying of AIDS as the government turned a blind eye? But now, as Trump's presidency makes it virtually impossible to exist in an apolitical environment, the show has started to broach more "woke" topics. There was Ariana's discussion of her hatred of her own vagina, the introduction of the show's first trans character, Billie Lee, and the gender politics surrounding DJ James Kennedy's drunken aggression.
Ostensibly a mindless reality show, VPR has grown popular among an unlikely demographic: left-wing twitter. More and more seem to be jumping on the bandwagon and indulging in the show's satisfying drama. Now, people are starting to ask, who's actually the most feminist character on the show? Let's take a look at the various cast members and what strains of feminism they most closely resemble.
Third Wave Feminism: Ariana Madix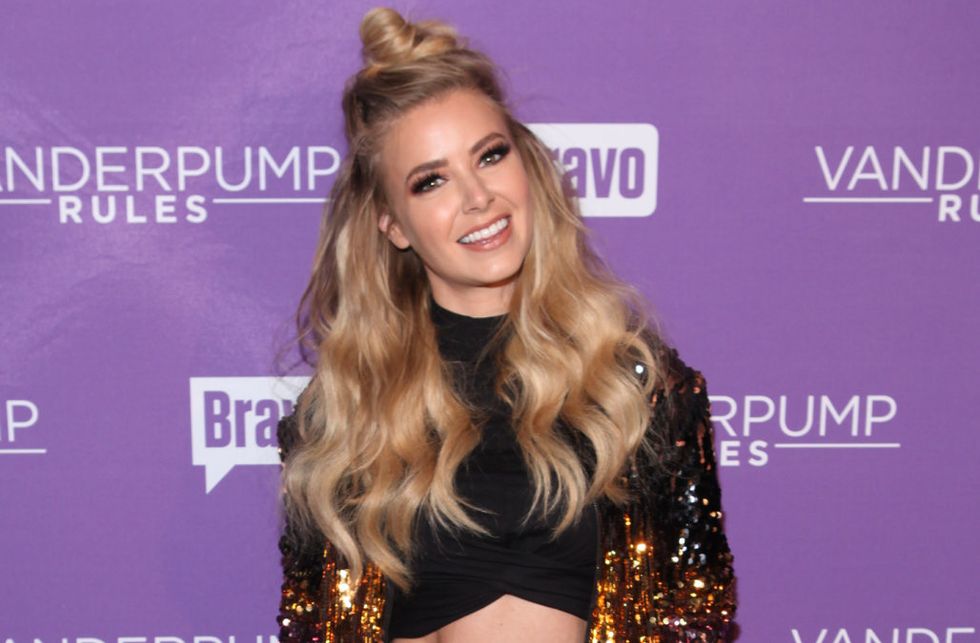 Ariana is the show's most visibly "woke" character, or maybe just the most intelligent one in the gang. Madix portrays a more palatable, third wave brand of feminism. In past seasons, she's broached topics previously unturned by reality TV such as her aversion to her own vagina and the toxic relationships that rendered her uncomfortable with oral sex. Her focus this season has been mainly around her discomfort with people pressuring her to get married and have kids. Ariana is sick and tired of everyone asking her about when she's going to start a family, including the probing from her own boyfriend, Tom Sandoval. She's fed up with the heteronormative standards!

But when Tom Sandoval presents a compromise where he can take care of the kids in the future and let Ariana do her own thing, she's smitten again. Tom's progressive vision woo's her.
This season, Ariana and Lala had sex and instead of handling the situation sensitively, Sandoval got drunk and did some locker room talk with the boys about it, effectively outing his own girlfriend. Madix was rightfully pissed at Tom (and his stupid hats). Thankfully, her girl Lala honored girl code and kept her mouth shut until she knew Ariana was comfortable with the news getting out, in one of the few heartwarming moments of female camaraderie on the otherwise catty show.
Ariana wants everyone to know that it's her body, and her choices surrounding it do not concern anyone else. She's the show's most invariably woke character and probably voted for Hillary Clinton.
Sex Positivity: Lala Kent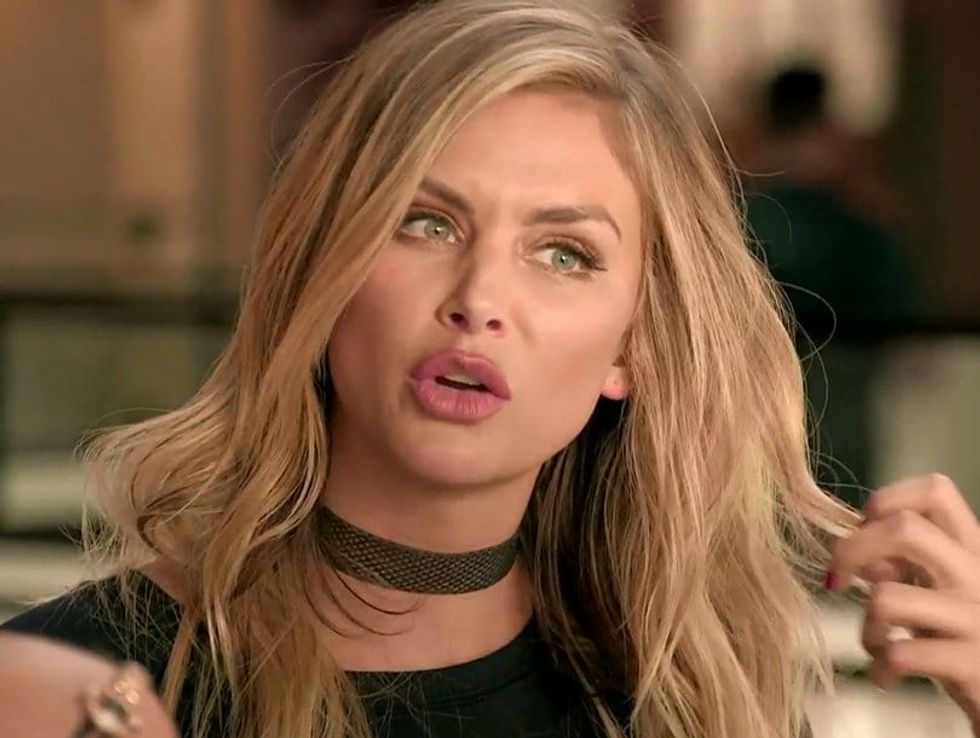 Lala has been explicit this season about her relationship with Her Man (Randall) and the monetary benefits it's yielded. Ran is a hotshot producer who's behind some of Hollywood's most seminal works, like 2018's masterpiece Gotti, which racked up a whopping 0% on Rotten Tomatoes. From flying on the private jet (the "PJ" or "Peej" as she refers to it), to sporting pairs of Gucci slides, to getting a Range Rover the day after she let Ran "hit it on the first date," Lala is unabashed when it comes to talking about using sex as power. She's one of the youngest cast members and has always been candid about her sex appeal, especially compared to the other ladies' prudish attitudes toward their own bodies. Lala may not be woke in the conventional sense, like when she assured Billie Lee: "you're a chick, dude." But she does present one of the more viable, radical forms of sex-positive feminism. Her relations with Ran made her subject to ridicule by the other girls and even the guys, who poked fun at her for sleeping with a "fat man." But, while Lala may be the closest resemblance to a sugar baby archetype, she isn't one. She's happily engaged and she's done an effective job at normalizing using sex as power, teaching the other girls what it looks like to be confident and in control of your own sexuality. When she and her Man broke up (for approximately two seconds), she touted how easy it would be to find someone else to help her get on a peej.
But oh, Lala. She's been through it recently. After her dad passed away, she's been a little more unstable than usual, more emotionally fragile. As a result, she's taken her anger out on anyone who crosses her path. Unfortunately, that means attacking everyone from Billie Lee, who Lala calls a "snake," "trash," and "a lowdown ho" to the humanoid beauty-bot Raquel, who Lala loves to yell at and called a "Twat" and a "dummy" while pointing her acrylic nails dangerously close to Raquel's perfectly symmetrical face. We know Lala's hurting, but she's also consistently torn down the women on the show, which makes it difficult to call her a feminist. However, her inability to let anyone talk shit about her is pretty admirable.
All in all, Lala presents one of the most compelling forms of sex-positive feminism, and we love her for it.
Body Positivity: Katie Maloney-Schwartz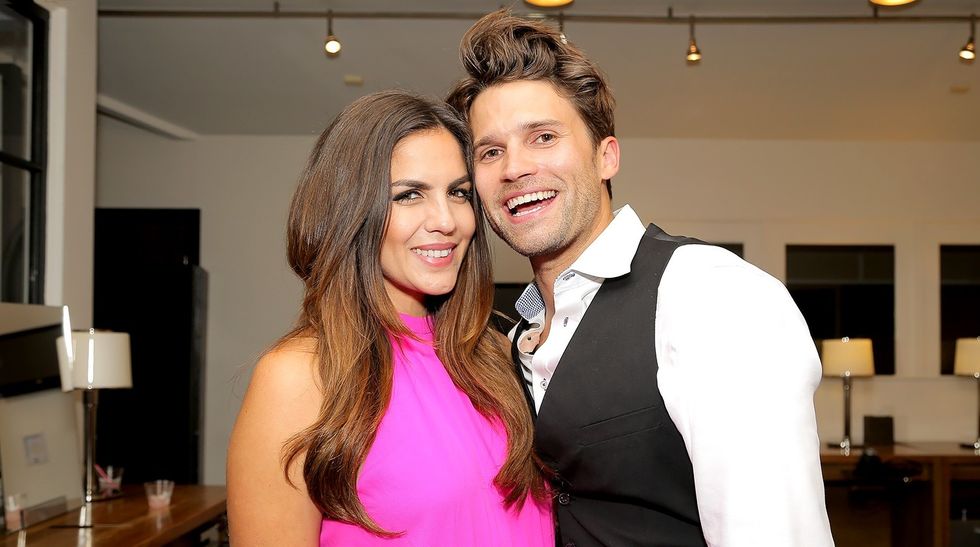 Let's just get one thing straight, Katie Maloney isn't fat. Katie, or as she was affectionately referred to in the early seasons for her penchant for drinking and calling people names (whores, specifically), "Tequila Katie" is all about embracing her body. Tequila Katie is happily married to human puppy dog Tom Schwartz and her central conflict this season arose when she fell victim to one of James Kennedy's drunken insult vollies. He told her to lose some weight, and that her shorts weren't flattering. In previous seasons, he asked her if she was pregnant when she wasn't. Katie faced yet another blow to her self confidence when Kevin Lee, a friend of Lisa's, saw her at an event and asked "What happened? You were much thinner than this. You gained a little bit of weight. You have to work on it. Seriously, I'm telling you as a friend. It's out of control now. I can tell."
At first, everyone sided with Katie because they too had fallen victim to James' slurred attacks. But once she couldn't let go of the insult, confronted Lisa about it, and made sure DJ James Kennedy was excluded from the trip to Mexico, some people (Tom Sandoval) started to turn on her and call her a bully. Katie has shown a malicious side in the past, yelling at her fiancée for having, uh, performance issues, and even getting squeamish when Lala takes off her bathing suit top off on a vacation around her boyfriend (she later called Lala a whore to her face). Is Katie only body positive when it's in her favor?
Is she a feminist for putting her foot down to Lisa and telling her that she refuses to "work in a place where that is tolerated?" Or is Katie a mean girl at heart? It's hard to say at this point in the season.
Intersectionality: Billie Lee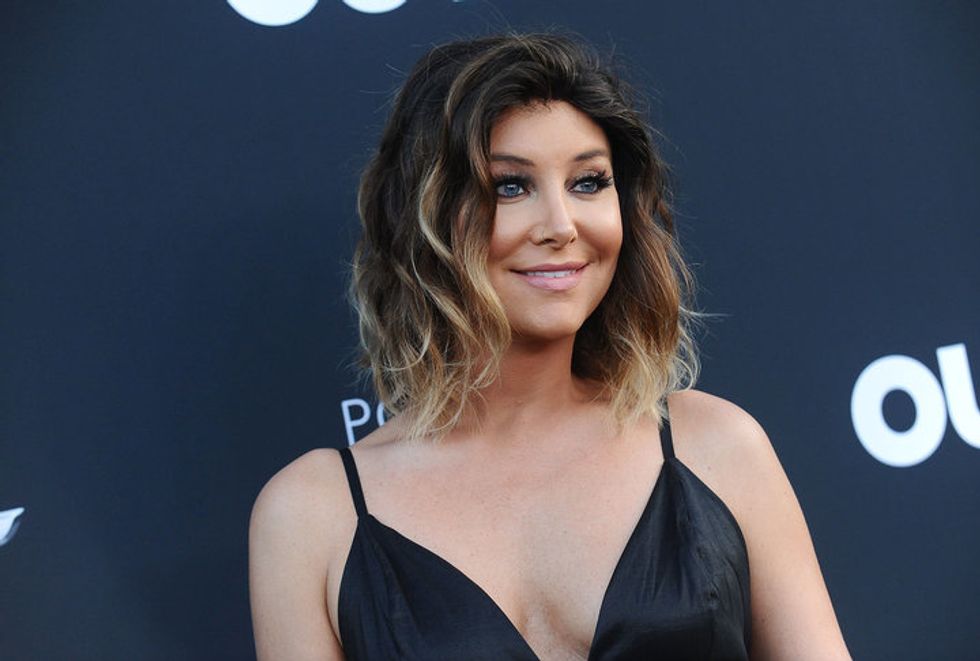 Billie Lee, the show's first trans character whose been both tokenized and sensationalized this season, is a refreshing addition. She's played a hand in educating the cast on buzzwords such as "cis-privilege," which many of them had trouble grappling with. She fights under the broad umbrella of "equality," but also has no hesitation when the time comes to accuse Katie of pulling "the fat card," and throws her support behind James––the show's most outspoken aggressor towards women (this season). Billie Lee, like all the female characters on this show, lives for petty drama. When she wasn't explicitly invited to participate in Girls' Night at SUR, she went on a multi-episode arc about how it justifiably triggered her as a trans woman. Her explosive reaction to this season's conflict surrounding "Girls' Night In" read to some as her blowing the situation out of proportion, especially when she went as far as to like tweets calling the other girls involved transphobic. But others suspected her of milking the fight as a strategic means of getting more air time and staying relevant. That's kind of empowering on its own, right?
Girlboss: Stassi Schroeder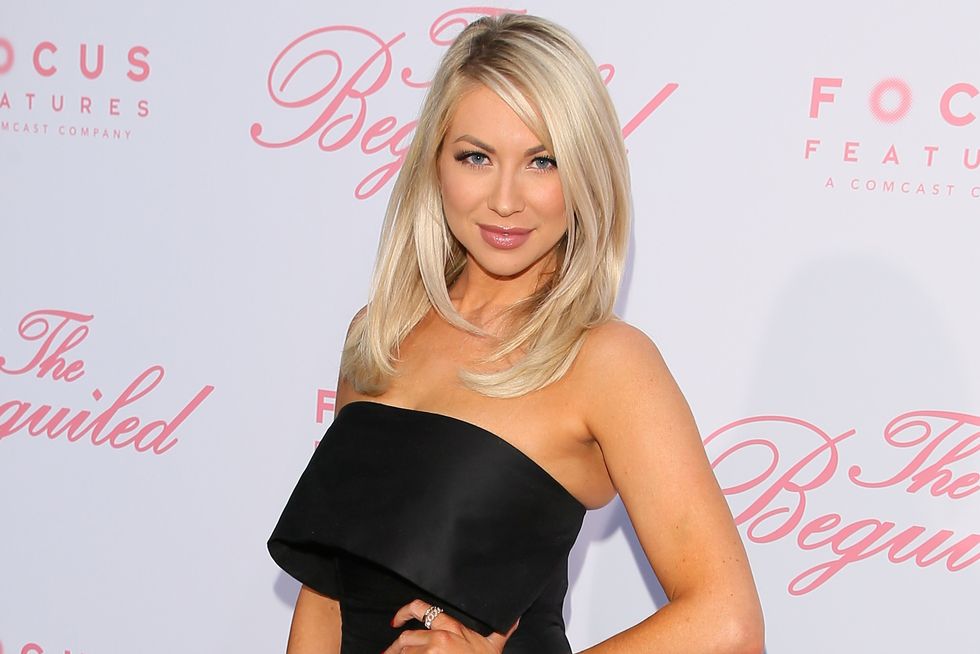 Stassi is a tough case. Though she's reigned supreme as the show's queen bee for several seasons, she's also had her fair share of scandals because of the problematic things she's said on her podcast. However, Stassi is fully thriving this season. She has a new beau, named Beau, she bought a holiday (National Outfit of the Day Day), and she landed a book deal! Always impeccably dressed and armed with a silver tongue, Stassi is what some might call, a Girlboss. The somewhat loathed term is a half-baked form of feminism that usually refers to women climbing the ranks and asserting their dominance in the workforce. It usually neglects more nuanced visions of feminism and appeals to the variety of "yas queen" platitudes. But "Girlboss" really is an apt description for Ms. Schroeder, who stands for certain feminist principles, but doesn't really get the whole schtick. She's quick to cackle behind a screen while pulling up Scheana's bridal two-piece and showing it to Kristina Kelly, or using an elaborate insult to tear someone down (especially if it's her birthday or she's drunk).
Stassi may not necessarily stand for women across the board, but if there's one thing that's certain, it's that Stassi stands for herself. Since exiting her relationship with mansplainer/manbunner Patrick, she's fully learned how to love herself and how to accept the love she deserves. She's what a Girlboss might refer to as "killing it."
Breaking the Glass Ceiling: Kristen Doute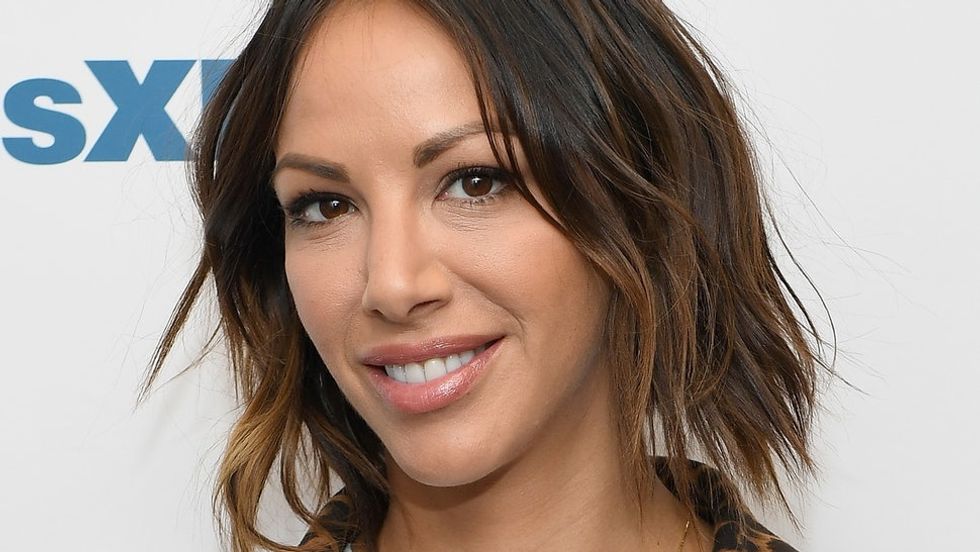 It turns out that Kristen, who is known for getting too drunk, chain-smoking, and her many vendettas isn't thrilled with her deadbeat boyfriend, Carter. Until now, Carter's been kind of an unremarkable dude, with no redeeming or offensive qualities. That is until Stassi spills the beans that Carter doesn't pay rent, yells at her, and basically sits at home playing video games all day. Kristen wants her friends' support during this turbulent period of her relationship, the same that she gave to Stassi when she was in a rut with Patrick, or when Schwartz cheated on Katie. But she's not really getting anything this season except a caricatured portrayal as Crazy Kristen. It feels sort of like punching down to pick on Kristen because she's had it rough. But, she does have her t-shirt line! To play devil's advocate, it could be argued that Kristen, by pulling the financial weight in her relationship is breaking her own glass ceiling (stucco, probably, by the looks of the apartment).
Suffragette: Lisa Vanderpump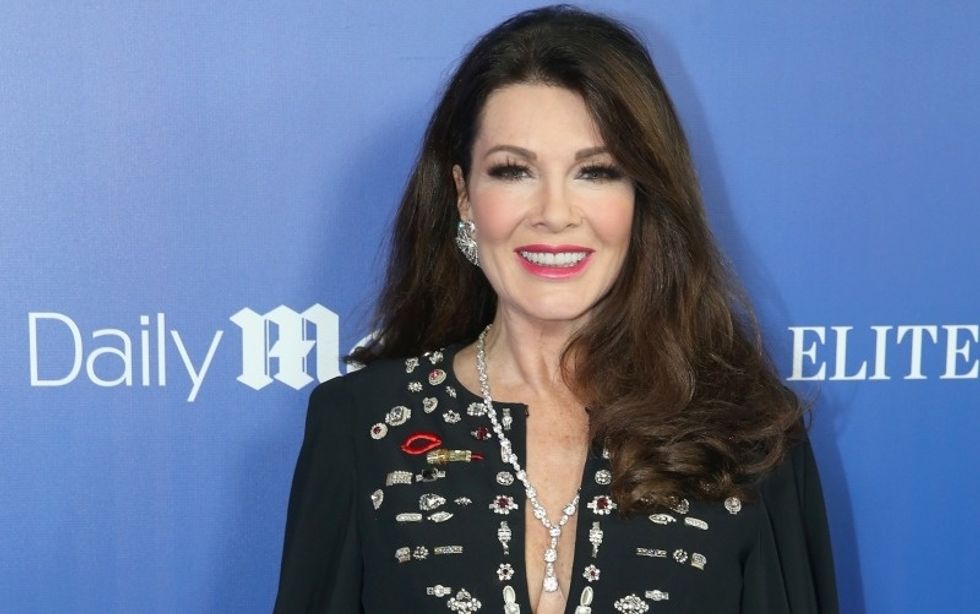 Lisa Vanderpump is many things. Restauranteur, dog lover, real housewife, and odd transatlantic accent owner, but is she a feminist? Well, she has made it abundantly clear that SUR will not tolerate sexism, transphobia, or racism. She's been vocal about uplifting the gay community in West Hollywood. But despite Lisa's good intentions, she's more concerned with espousing the politics of mainstream wokeness than actually doing a whole lot. Lisa is of the older generation of feminists who are all about "girl power," without necessarily applying it to her praxis. Sure, she knows how to do a hot pink furry float come pride month. But when it comes to uplifting a woman like Kristen, who probably suffers from alcoholism, Lisa seems to have no interest. She's got a soft spot for James, giving him several chances to redeem himself before finally putting her foot down this season, but effectively banned Kristen from every SUR event and establishment from a fight that happened over 4 years ago. Her inconsistency in maintaining her woke values is most glaring in this case.
So who is the most feminist of them all? Tom Sandoval.

---
Sara is a music and culture writer who lives in Brooklyn. Her work has previously appeared in PAPER magazine and Stereogum.
---
POP⚡DUST | Read More...
How is Grime Different from Hip Hop, and Is Drake Ruining It?
Amy Schumer's "Growing" Is Stunted
Yoke Lore: A Delightful Contradiction