Jordan Edwards/Popdust
Interview and Photos by Jordan EdwardsIn March 2022, Leah Kate released "10 Things I Hate About You." By summer, it was receiving radio play, and crowds were screaming the words back at her during shows. It became the singer-songwriter's first charting song, establishing her as a legit pop star.


Since then, singles like "Life Sux," "Happy," and "Space" have built momentum towards her debut album. Arriving on September 15, Super Over is the collection of high energy, unapologetic anthems that Leah Kate's growing fanbase have been waiting for.

"I worked on the Super Over album during a time when I was involved with a very toxic person," she said in a press release. "These songs stemmed from experiences around losing my mind to love and loss and being hard on myself and everything in between. I learned to let go and it changed me for the better. I moved onto the next chapter and truly had never felt better."

A few days before the album's release, she'll kick off a headlining tour in Indianapolis. Fans will be eager to hear the new tracks, as well as previous favorites like "Fuck Up The Friendship" and "Twinkle Twinkle."

We met up with Leah Kate in Los Angeles to talk about the album, what she's learned from past tours, and the exciting direction her music is taking.

Super Over is out on September 15. How are you feeling right now?
I CANNOT wait for the world to hear this album. Not only did I put everything into it, but this album has some of my favorite songs. I put so much of my soul and creative energy towards this album, so I am extremely excited to hear people sing to it at the Super Over Tour this September. Obviously, putting anything personal out there is scary but also liberating.

How long has the album been in the works? Did it take a long time to make?
This album has been in the works for about a year now. It took months to perfect each song lyrically and in the arrangement of it. We went back through each song to make it perfect, and even then, I found myself rearranging the order and doing anything in my power to make it absolutely flawless.

The title track is a pretty vicious breakup song. Does that set the vibe for the rest of the album?
Yes. As my fans know, I find so much inspiration in a breakup. Revenge gets my creativity flowing.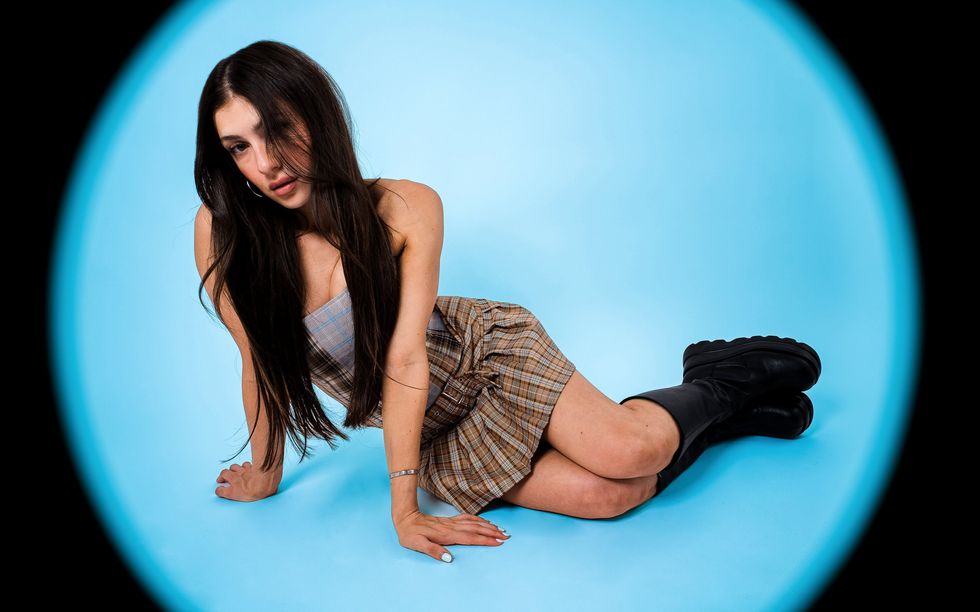 Jordan Edwards/Popdust
You're going out on a headlining tour this fall. How are you preparing for that?
I can't wait to be back on tour. Connecting with fans and seeing you all sing and dance to my music makes my heart full! While I am so excited, I also have been prepping everything that goes on behind the scenes.

You've toured with big acts like Madison Beer, Hayley Kiyoko, and Chase Atlantic. What did you learn from being around them and watching them work?
I loved working with all these amazing artists. Getting through the tough times was something I learned while on tour. When I was going through all the internet drama, Madison was there for me to help me navigate that. Performing in front of a crowd can be really gut-wrenching, so owning the stage and having fun is extremely important. By touring with these acts, I feel I was able to step into my artistry and find inspiration!

How do you spend your downtime on tour? Do you write much music?
I usually try to take care of myself mentally and physically on my off days. Tour can be a lot, and it's important to give myself a rest on those days off. However, I do get a lot of inspiration on tour, and I end up writing songs and working on those off days haha.

Your music career has really surged in the last couple of years. At what point did you realize that you'd made it?
I guess when my song was top 15 and I was running around doing radio promo, I realized, wow this is getting kinda crazy. And then obviously seeing all the fans when I toured in Europe and the U.S. made me realize wow, people are really listening and liking my music.

It feels like you're always trying new things. Do you feel like you're becoming more experimental?
Yes. Being in music and putting yourself out there, you find that you begin to always put your full authentic self out there. Music and performing are about being vulnerable and open, so I pride myself on being more experimental. Traveling and breaking out of my normal routine have helped me open my mind and try new things.

What have you been listening to lately?
Well, I just went to the Eras Tour, so Taylor Swift!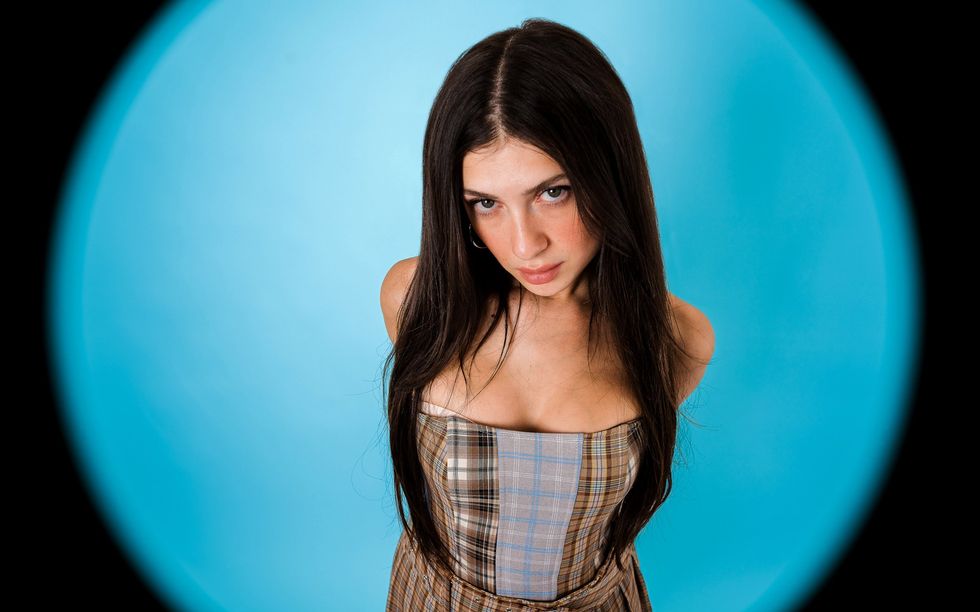 Jordan Edwards/Popdust
Leah Kate Fall Tour Dates

Monday, Sep 11th - Indianapolis, IN - Hi Fi
Wednesday, Sep 13th - St. Louis, MO - Old Rock House
Thursday, Sep 14th - Nashville, TN - The Basement - East
Friday, Sep 15th - Atlanta, GA - Music Midtown
Monday, Sep 18th - Washington DC- Songbyrd DC
Tuesday, Sep 19th - Brooklyn, NY - Baby's All Right
Thursday, Sep 21st - Cambridge, MA - Middle East
Friday, Sep 22nd - Toronto, CA - Adelaide Hall
Sunday, Sep 24th - Philadelphia, PA - Underground Arts
Tuesday, Sep 26th - Ann Arbor, MI - The Blind Pig
Thursday, Sep 28th - Chicago, Il - Bottom Lounge
Friday, Sep 29th - Minneapolis, MN - University of Minnesota
Sunday, Oct 1st - Denver, CO - Marquis Theater
Wednesday, Oct 4th - Dallas, TX - Deep Ellum Art Co.
Thursday, Oct 5th - Houston TX - HOB Bronze Peacock
Friday, Oct 6th - Oklahoma City, OK - Beer City Music Hall
Sunday, Oct 8th - Phoenix, AZ - The Rebel Lounge
Monday, Oct 9th - Los Angeles, CA - Roxy
Tuesday, Oct 10th - San Diego, CA - SOMA Side Stage
Thursday, Oct 12th - Oakland, CA - The New Parish
Sunday, Oct 15th - Boise, ID - Neurolux
Monday, Oct 16th - Salt Lake City - Soundwell
Wednesday, Oct 18th - Seattle, WA - Chop Suey
Thursday, Oct 19th - Portland, OR - Mission Theater
For more from Leah Kate, follow her on Instagram and TikTok.