Interview and Photos by Jordan Edwards
Maisie Peters released the single "Lost The Breakup" today. The driving, '80s-inspired track is the second single from her upcoming sophomore album The Good Witch. It follows "Body Better," which arrived in January.

In addition to the new song, Peters announced a headlining North American tour that kicks off Aug. 7 in Minneapolis and ends Oct. 11 in Boston.

Since releasing her debut single "Place We Were Made" in 2017, the English singer-songwriter has grown a devoted following around the world. Along the way, she's landed a song on the soundtrack to the film Birds of Prey and scored a string of hits in the UK. She's also become friends with Ed Sheeran. Not only has Peters toured with the superstar, she's signed to his label, Gingerbread Man Records.


During a recent trip to LA, we talked to Peters about songwriting and her career so far. Read the interview and watch her episode of 5 Tracks That Inspired Me below.

I love the sound of "Body Better." It's really big. What was the writing and production process like?
I wrote it in Bergen, Norway with a producer called Matias Tellez and a songwriter called Ines Dunn. I'm really good friends with both, and it was something to do with the energy of Bergen itself, this quaint little fairytale town, and the fact that it was in between tour dates, so we were definitely running on adrenaline. That made for a really magical experience. We wrote and finished that song all in one day and it came super easily, from an idea I had written in my notes app on the plane ride there.

Some of your recent music like "Cate's Brother" and "Blonde" has sort of a rock vibe. Do you see yourself going more in that direction?
I loved making those songs and experimenting in that sonic field, but my next album I think has an overall more earthy, organic feel to it. However, never say never to a whole rock-themed album one day!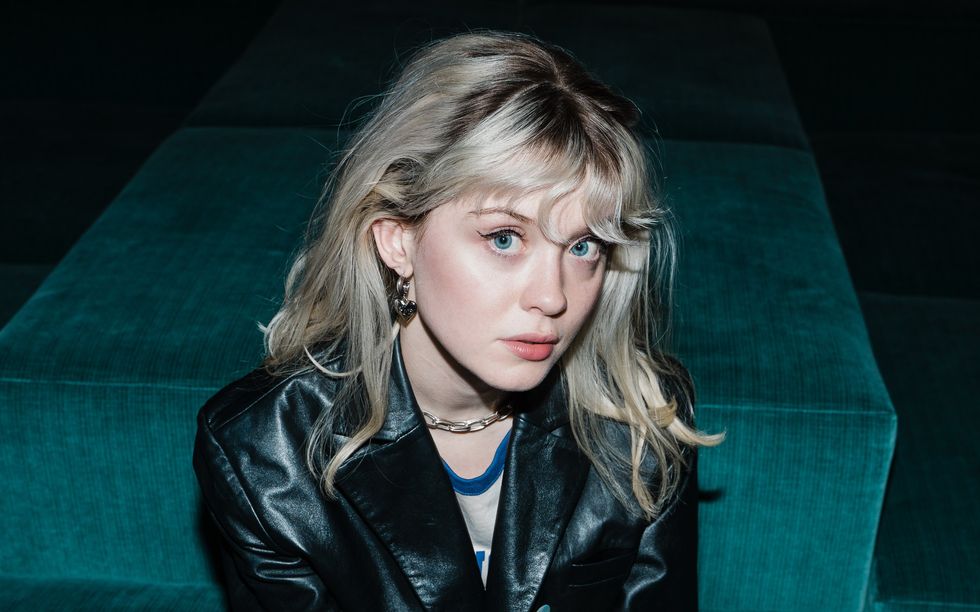 Last year you went out on your first North American headline tour. What will you remember most about that experience?
So so much. I wrote an entire song called "The Band and I" for my second album literally about that tour, the memories we made and the legacy it left. The highest of highs and the lowest of lows. I will definitely never forget it.

Several of your songs have been remixed by other artists. Does it make you more nervous or excited to hear what they've come up with?
I love seeing how other people interpret my music, and it can take it to crazy places you never imagined it going. Cavetown did an amazing remix of my song "Sad Girl Summer" a few years ago, which is a perfect example of a great version!

What's the best part about touring with Ed Sheeran?
Getting to watch an Ed Sheeran set every night is so fun, especially when my keys player/best friend Tina plays the violin for "Galway Girl." Also getting to watch and learn from someone as successful and impressive as he is from a first hand basis.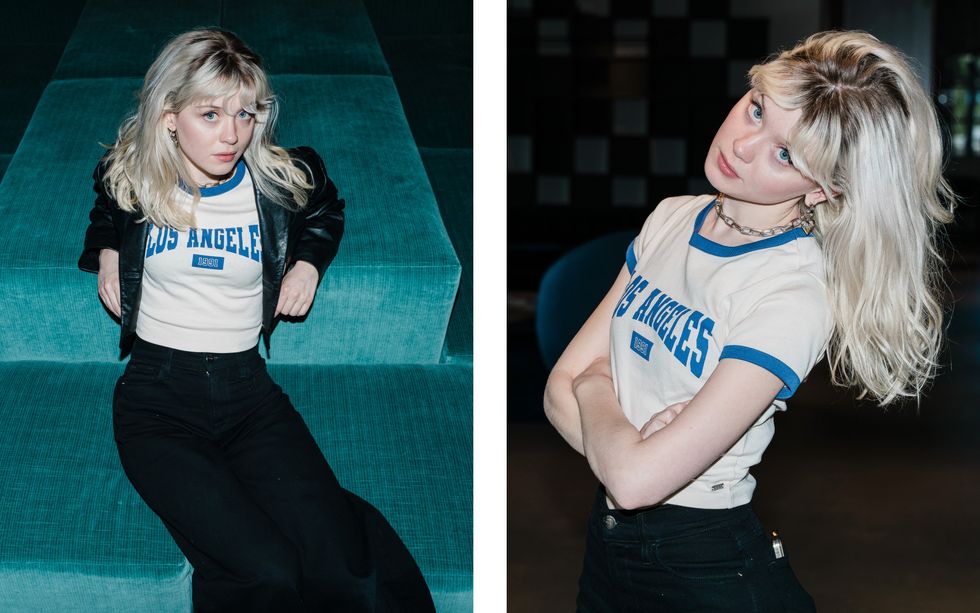 What have you learned from being around him?
How to conduct oneself. Ed is by far one of the most down to earth, considerate people I know, as well as also being the most famous. The way he treats every single person in the room with such generosity and kindness is really cool, and something I want to bring forward with me.

What do you do to prep your voice for a recording session?
I try to do a few warmups, make sure I've got water and maybe a tea along side me, and then hope for the best!

Are there any current artists who you look up to vocally?
Kacey Musgraves is a big one, I'm really inspired by how her vocal strength is entirely in the purity and strength of the range she works within. Its magic is in its simplicity and its emotion, something I try to emulate.

What have you been listening to lately?
The new Boygenius stuff is amazing. I also love the new Samia album, especially the song "Charm You."
5 Tracks That Inspired Maisie Peters
For more from Maisie Peters follow her on Instagram and TikTok.