Nintendo/LEGO
You're probably wondering why Mario Day, the annual celebration of the entire Mario franchise, takes place on March 10th.
Well, there's a very good reason for that. See, if you shorten March to "Mar" and write it next to "10," it looks like this: "Mar10." If that's not a good enough reason then sorry, go ruin someone's day elsewhere. The world is dying and we don't have time for your bad attitude, Gregory.
For everyone else, it's Mario Day, and that means lots of sales on Mario games, which is pretty great considering it's one of the only franchises in history where you can pick up almost any game and trust it's going to be phenomenal. Seriously, if you haven't played Super Mario Odyssey yet, there's no better time to play it. If you start today, you might even finish just in time to leave quarantine.
But the most exciting Mario Day news comes directly from Nintendo's official Twitter account with a not-so-cryptic Tweet:
Something fun is being built! Stay tuned… #LEGO #LEGOSuperMario @LEGO_Group https://t.co/rAt4YvU91g

— Nintendo of America (@Nintendo of America) 1583845313.0
Yes, at long last Nintendo and LEGO are teaming up for a LEGO Super Mario collab.
The trailer brings to mind the Mario Zone from Super Mario Land 2: 6 Gold Coins on Gameboy, and while its probably not an intentional homage, one would expect that a LEGO foray into the Mario franchise would be full of easter eggs.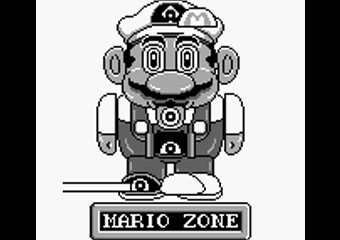 Nintendo
A Mario LEGO collab is a big deal for a few reasons. Firstly, LEGO fans have been musing about how cool Mario LEGOs would be since at least as long as LEGO forums have existed. Secondly, Nintendo rarely licenses their franchises out to major toy companies, so despite the obvious market for Mario LEGOs, this was never an inevitability. And finally, the potential for a Nintendo LEGO line is insane.

While pre-constructed Mario sets would certainly be cool, imagine building an entire Mario level out of LEGOs? What better tool could their possibly be for modeling block-based levels in physical form than, well, toy blocks?
Of course, Mario isn't the end of the line either. Mario LEGOs open the door to tons of other Nintendo franchise LEGO sets. We could see Legend of Zelda LEGOs, Metroid LEGOs, and maybe even the holy grail of all "I wish this existed" LEGO series of all time––Pokemon LEGOs.
But alas, we don't even know if the Super Mario LEGOs will be physical yet. There's a distinct possibility that we'll just get a LEGO Super Mario game, which would certainly be fun and exciting, but not quite the same as actual, buildable toys. With no stated release date, we'll just have to wait and find out (assuming the world survives long enough). Until then, we might as well escape to Mario Odyssey, because New Donk City doesn't need to worry about infectious disease.