Interview and Photos by Jordan Edwards

With her catchy pop anthems and hypnotizing dance moves, Gabby B has grown a massive following on social media. But with her latest single, "One Two Many," she proves that she's not just a TikTok phenomenon. It's a moving piano ballad about starting fresh after a toxic relationship.

Based in Miami with a Brazilian background, her personality is as colorful as her wardrobe. She's lived in multiple countries and speaks English, Portuguese, Spanish, and French. Maybe that's why her catalog is full of different musical styles.

We met up with Gabby in Los Angeles to talk about her rise and the direction of her music.

You just performed at LA fashion week. Was that in a bank? What was that like?
Yes I did, it was so much fun! It was inside a large room at Union Station in Los Angeles. It was a really cool atmosphere, and the outfits on everybody were incredible! This was just my second time performing at a fashion show, and my first time closing the show while the models walked beside me. I had a lot of fun doing it, and I can't wait until the next one!

What made you get serious about music?
Music has always been a passion of mine since I was young. Entertainment in general was all that I knew growing up, with both my parents being in the industry. I began my professional music career a few years after I moved to Florida. I was fortunate to have met my team and now family, and they helped me turn my passion into an actual career. The guidance alone was all I needed to get myself on track to really pursue a career in music.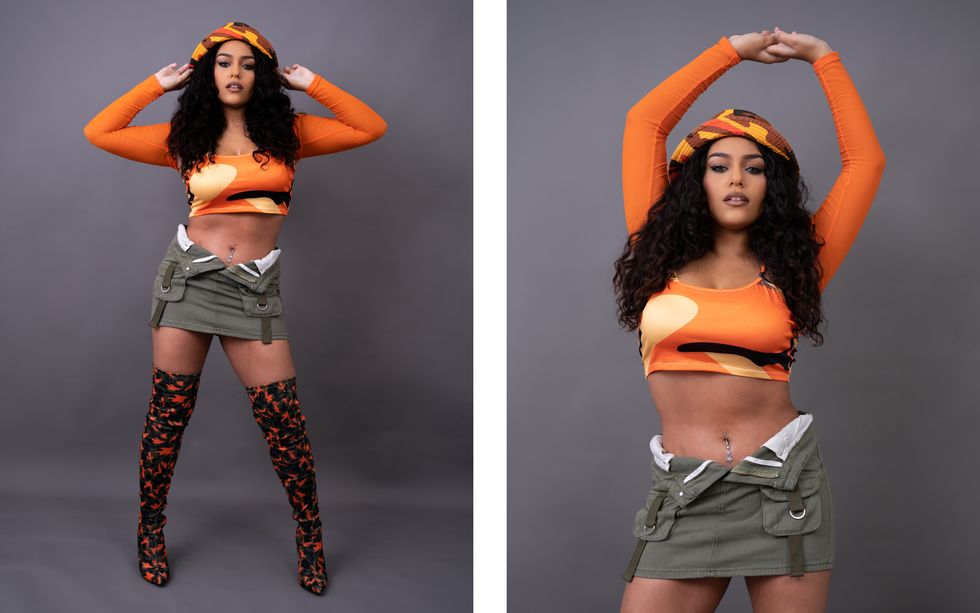 What music did you listen to growing up?
Growing up, I listened to a lot of music. My inspiration was always Britney Spears. I watch her concerts over and over again, studying her dance styles and stage presence. More of my favorite artists that I loved listening to on repeat were Christina Aguilera, Mariah Carey, Janet Jackson, Whitney Houston, Destiny's Child, and Miley Cyrus.

Where did "One Too Many" come from? It's a different direction from your previous upbeat singles.
My latest single "One Too Many" is very meaningful for me. It's true that this single is extremely different from many of my past releases. The inspiration to come out with this meaningful song came from me finally being comfortable enough to unlock a bit of my past history and share this story with everyone. I have so many past experiences that I plan to share in the future, and this is just the beginning of that.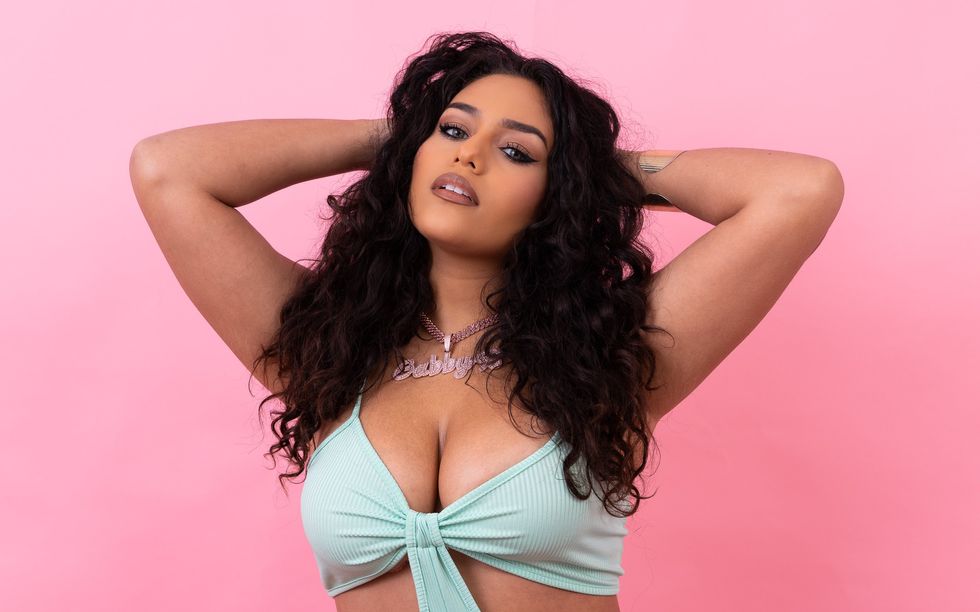 Did you consider other classical works for "Violins," or was it always Four Seasons?
For "Violins," it was one of those songs where I had heard the beat first, and then I started to work on it. That being said, for me it wasn't about any specific classical work, but I absolutely loved how the Four Seasons was integrated into the beat. That was a big part that attracted me to the beat in the first place.

Where did you learn how to belly dance?
Belly dancing was honestly something I just picked up because it has similar movements to Samba, which I watched my mom perform for her entire career. When I first started making TikToks, I did a few small hip movements that really blew up, and since then, people thought of me as a belly dancer. That led into my song and music video I created called "Belly Dancer." For the music video, I took my first formal belly dance lessons for the choreography. Since then, I continue to study different belly dancers and collaborate with many belly dance creators to make short videos.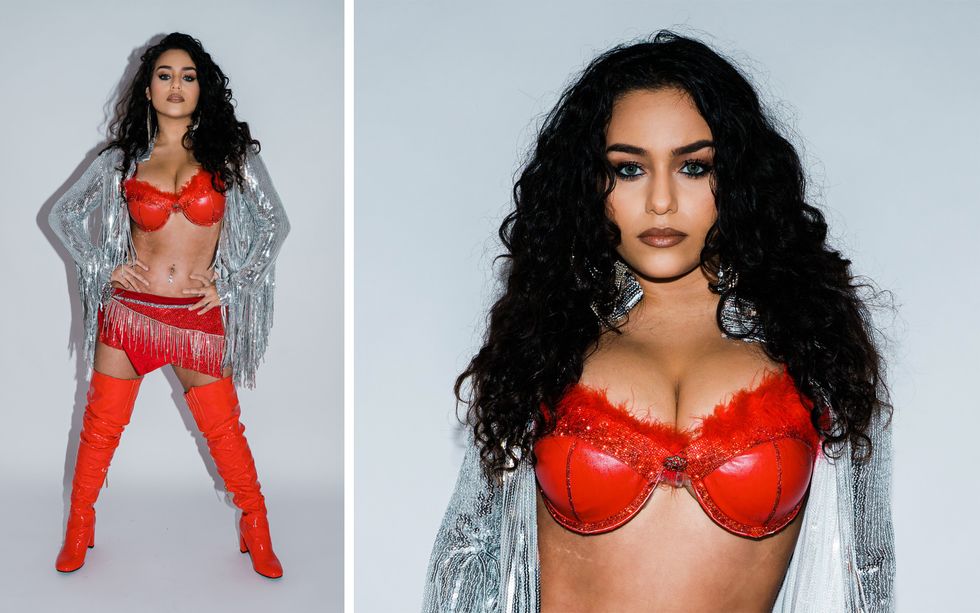 You make some of your own clothes. How did you get into that?
This was another hobby that kind of came out of nowhere. It started with my rhinestone bras that my mom and grandma would make for some of my music videos. Then, I learned how to sew, and began to create them myself when I had the time. I also make skirts now to go with them, which I just figured out how to do on my own. I look at all of it as art, and I love the whole creation process.

What do you love about living in Miami?
For me, I love the fact that it's always warm outside, so I can wear whatever I want and just be free. Shorts and crop tops are what makes me comfortable. I also love going by the pool and getting some sun.

What have you been listening to lately?
My music interests in general are so all over the place. My playlist can go from a slow ballad, all the way to Brazilian funk style. Lately, my favorite artists to listen to have been Lil Nas X, Doja Cat, and Lexa.
Gabby B - One Too Many