Another Paris fashion week rolls around and up pops up another viral celebrity outfit. There are the understated…and the outlandish. Think Kylie Jenner's lion and Doja Cat's literal head-to-toe Swarovski look...but that's sooo yesterday's news.
While the Schiaparelli couture show was newsworthy on its own, both Doja and Kylie are making headlines for their looks du jour. Kylie choose the controversial route and went with Givenchy's gasp-worthy, noose necklace. Yes, you read that right. A noose necklace.
Meanwhile, on Planet Doja Cat, she attended the Viktor & Rolf show sporting faux eyebrows, mustache, and goatee fabricated from false eyelashes. The false eyelashes were intentional, as Doja had heard that her fans were upset that her red Swarovski getup hadn't included eyelashes...so Mz. Cat gave them eyelashes.
The one thing we do have to respect about Doja is that she is committed. There's not a fashion week that struts by where Doja isn't decked out in an outrageous, avant-garde outfit. She's notorious for having her face and entire body painted in the name of red-carpet- fashion. The Paris Schiaparelli Haute Couture Spring/Summer 2023 show featured 30,000 red Swarovski crystals covering every inch of Doja's fabulous skin.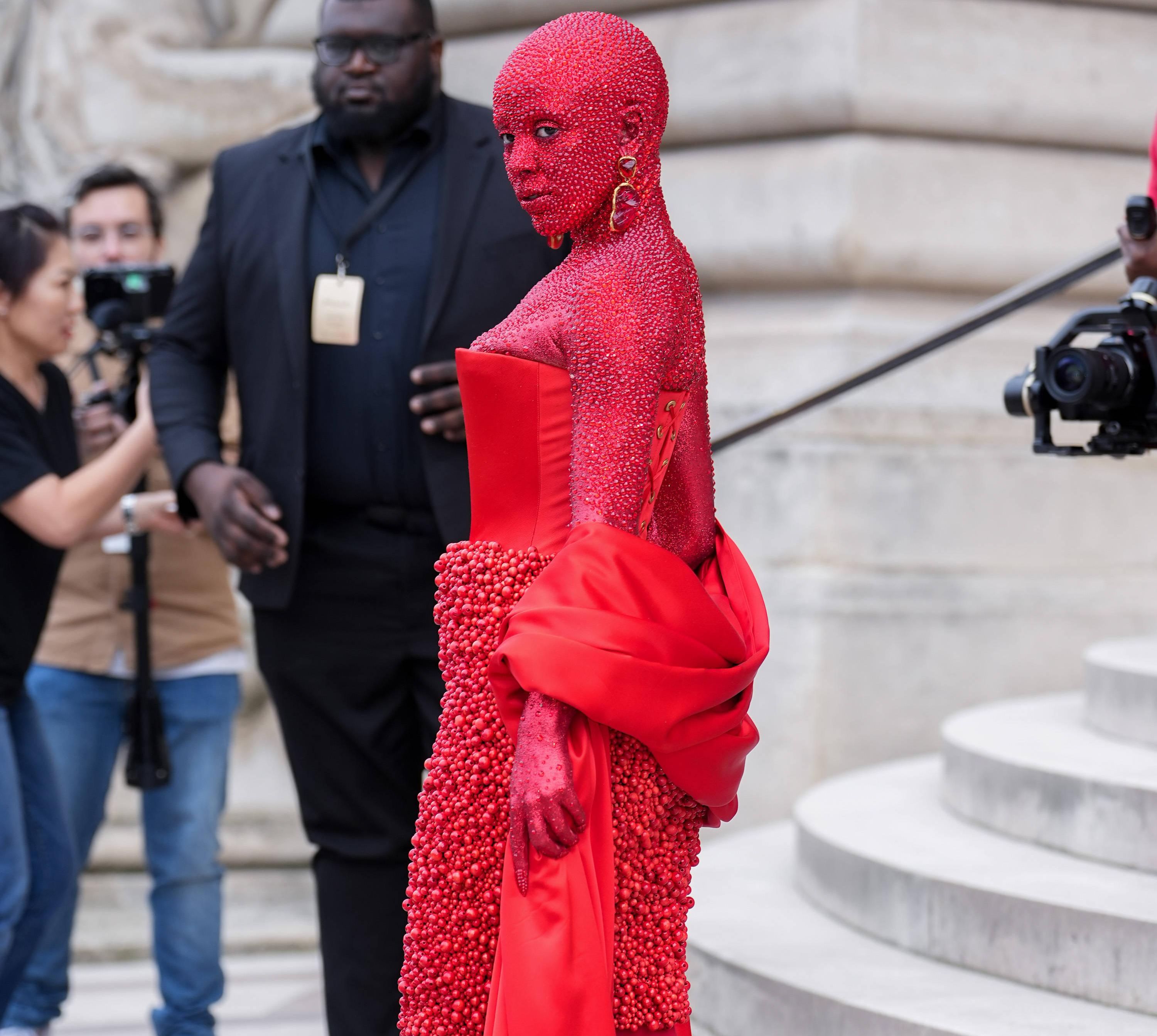 Doja Cat
Laurent VU/SIPA/Shutterstock
And let's not forget newly single Kylie Jenner — who just announced her son's name as Aire (don't get me started) — wearing Schiaparelli's latest couture: a dress with a gigantic fake lion head. What's even more fascinating is that Irina Shayk sported this very same look on the same runway…where Kylie sat front row.
But don't fret! Kylie's borderline terrifying look was PETA-approved! Sleep better at night knowing this nightmare "celebrates" a lion's beauty and may be a statement against trophy hunting…" according to PETA.
Personal favorites include Anya Taylor-Joy, who attended the Dior Haute Couture show in a cropped cream blazer with black applique detailing and matching corset.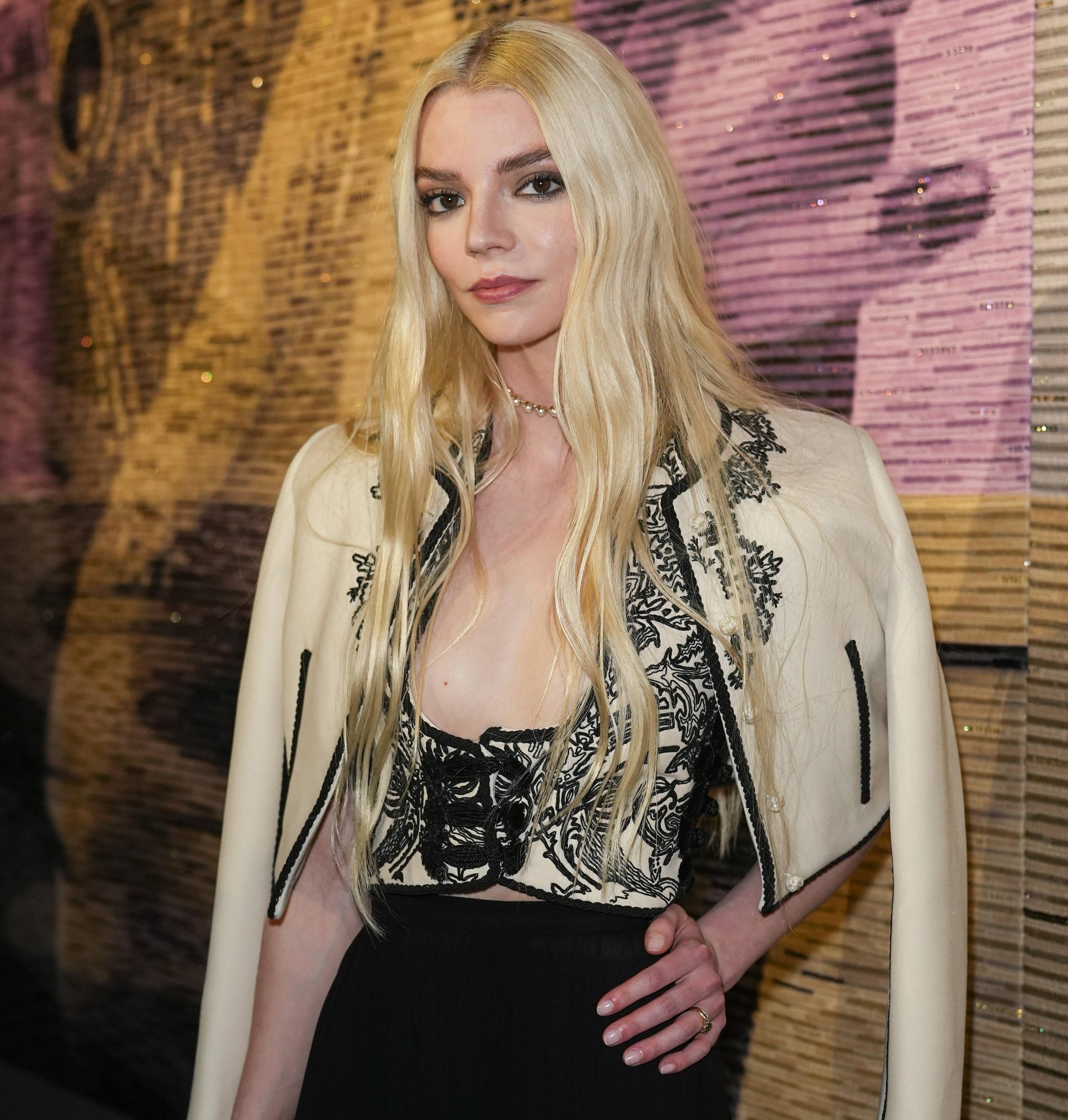 Anya Taylor-Joy
By: Laurent VU/SIPA/Shutterstock
And in the name of Nepotism Babies…Apple Martin — daughter of Gwyneth Paltrow and Chris Martin — arrived at Chanel's show in a classic Chanel set, seated in the front row. We all know this means Apple will be the future of Chanel, so prepare to see her in years to come.