There are three types of people when it comes to weight loss: some burn their calories by working out, others balance exercise and eating healthy, and then there are people like me who think having the proper diet is enough.

Between work, tedious errands, and all other responsibilities that come with being an adult, a healthy diet or workout plan took the backseat. I try to get some fruits and vegetables into my diet, but I have yet to find a way to turn down my morning pastry — no wonder my energy dips during the day, and I have trouble focusing.

I couldn't put my health, weight, or sugar cravings on the backburner any longer. I knew I needed to switch things up, but did I really want to try another fad diet? Many people talk about the benefits of intermittent fasting, including weight loss, accelerated cell repair, stress reduction, increased lifespan, and more.* But how can I do that on my own when I can't even resist a butter croissant?

It wasn't until I saw ProLon popping up on all my socials that I got excited.

Usually I'm a little skeptical when it comes to resets, but the people talking about ProLon were completely transparent about their 5-day experience. ProLon is based on over 20 years of scientific research, and their nutrition program is a revolutionary meal program designed to nourish your body and support cellular rejuvenation and metabolic balance.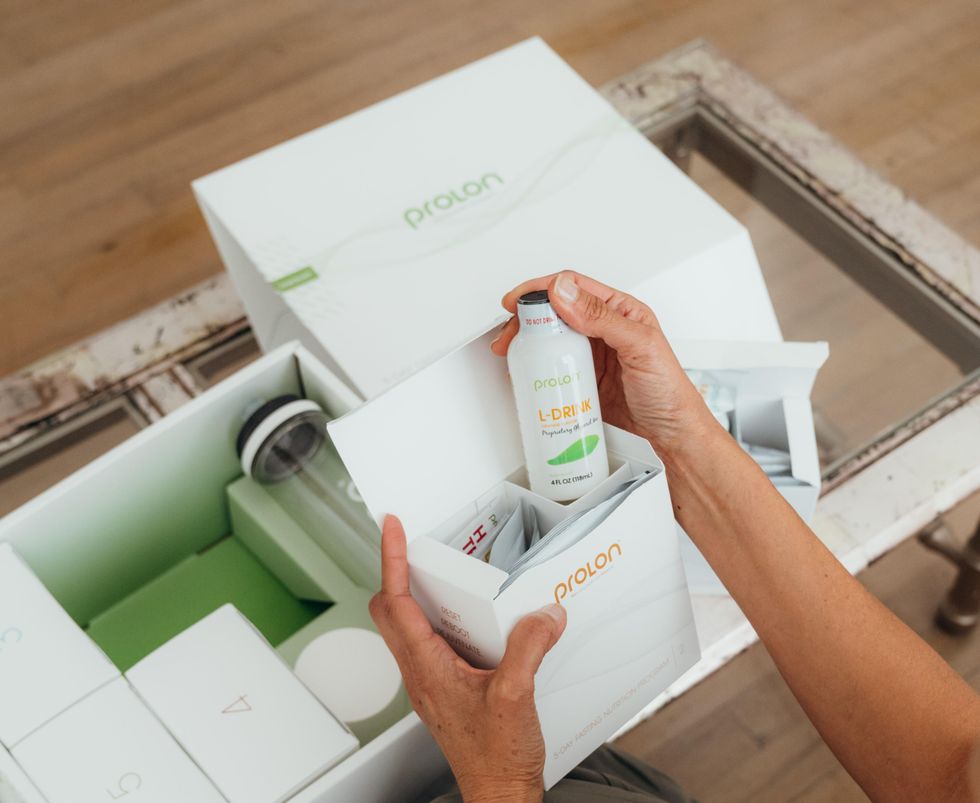 ProLon's 5-Day Nutrition Program allows you to stay on track. Dr. Longo, at The Longevity Institute of the University of Southern California, developed the program to unlock the deepest level of fasting and trigger "autophagy," which is when the cells naturally clean out old and worn-out cellular components to help cellular rejuvenation throughout the entire body.
ProLon's meals are designed to give you perfectly balanced levels of micro and macronutrients to keep you feeling full. You can enjoy three meals + one snack a day for five days. The meals arrive in five small boxes – one for each day – that include nut bars for breakfast, soups for lunch and dinner (including their new Michelin chef-inspired soup flavors), and snacks like olives and crackers.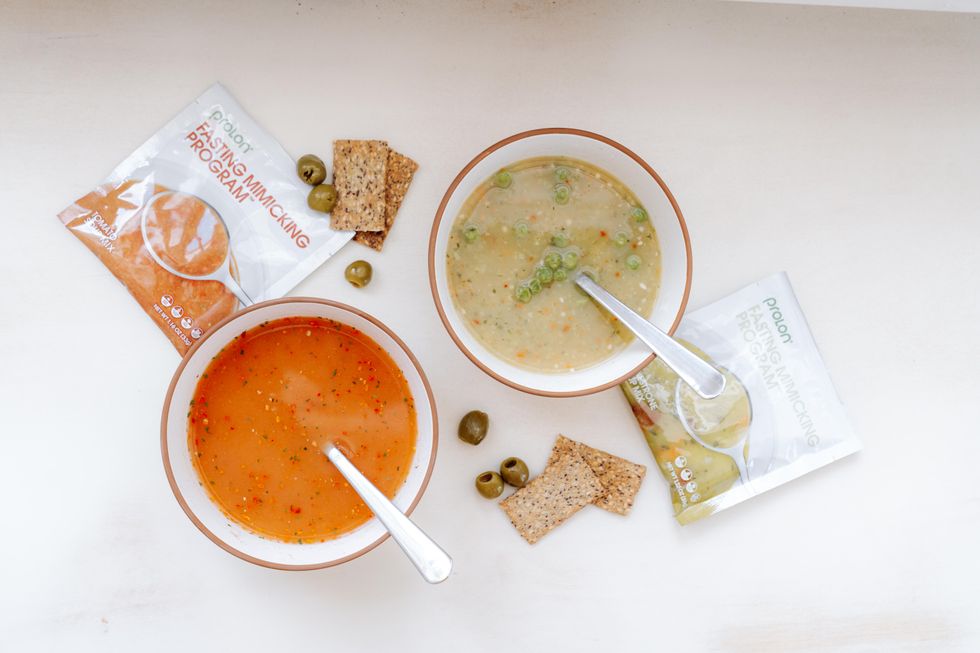 The 5-Day nutrition program also includes herbal teas, supplements, and an L-Drink (a proprietary glycerol mix designed to fuel and protect muscles throughout the fast). Everything is gluten-free and formulated without GMOs, additives, or preservatives.
Each day of the 5-day reset pushes your body to a new state of transformation:
Day 1: Your body starts the transitions into a fat-burning mode
Day 2: Your body ramps up the fat-burning process and initiation of ketogenesis
Day 3: Cellular clean-up begins
Day 4: Your body continues to burn fat and remain in ketogenesis
Day 5: Fast is complete, and your body continues cellular renewal
ProLon puts science at the forefront of their methods and suggests completing the 5-Day nutrition program for five consecutive days once a month for 3 straight months to match clinical studies and achieve best results. The subscription model is designed precisely for this, allowing you to save and order in bulk for multiple fasts.
With so much science and excellent 5-star reviews, especially from my favorite influencers, I knew it was time to try ProLon. I placed my order and cannot wait for it to arrive so I can kick-start my journey and see incredible results.
* https://www.healthline.com/nutrition/10-health-benefits-of-intermittent-fasting