Interviews
Popdust's Very Own Brent Butler Gets an Exclusive Scoop on Rose Villain's Newest Release
Meet Rose Villain.
Rose Villain is a singer and songwriter from Milan, Italy, now based in New York City. A film and horror enthusiast – she's inspired by directors including Quentin Tarantino,the Cohen Brothers, Stanley Kubrick, and David Lynch - and a fashion devotee, her eclectic interests include poetry, aliens, criminology, and natural catastrophes, all of which find their way into her singular lyric sensibility. Having grown up on a love of rock – Nirvana, Led Zeppelin, Guns'N'Roses, and Metallica to name a few – Rose was soon drawn to hip hop, citing Kanye West as a major influence. Her music fuses pop, trap, and 80s vibes.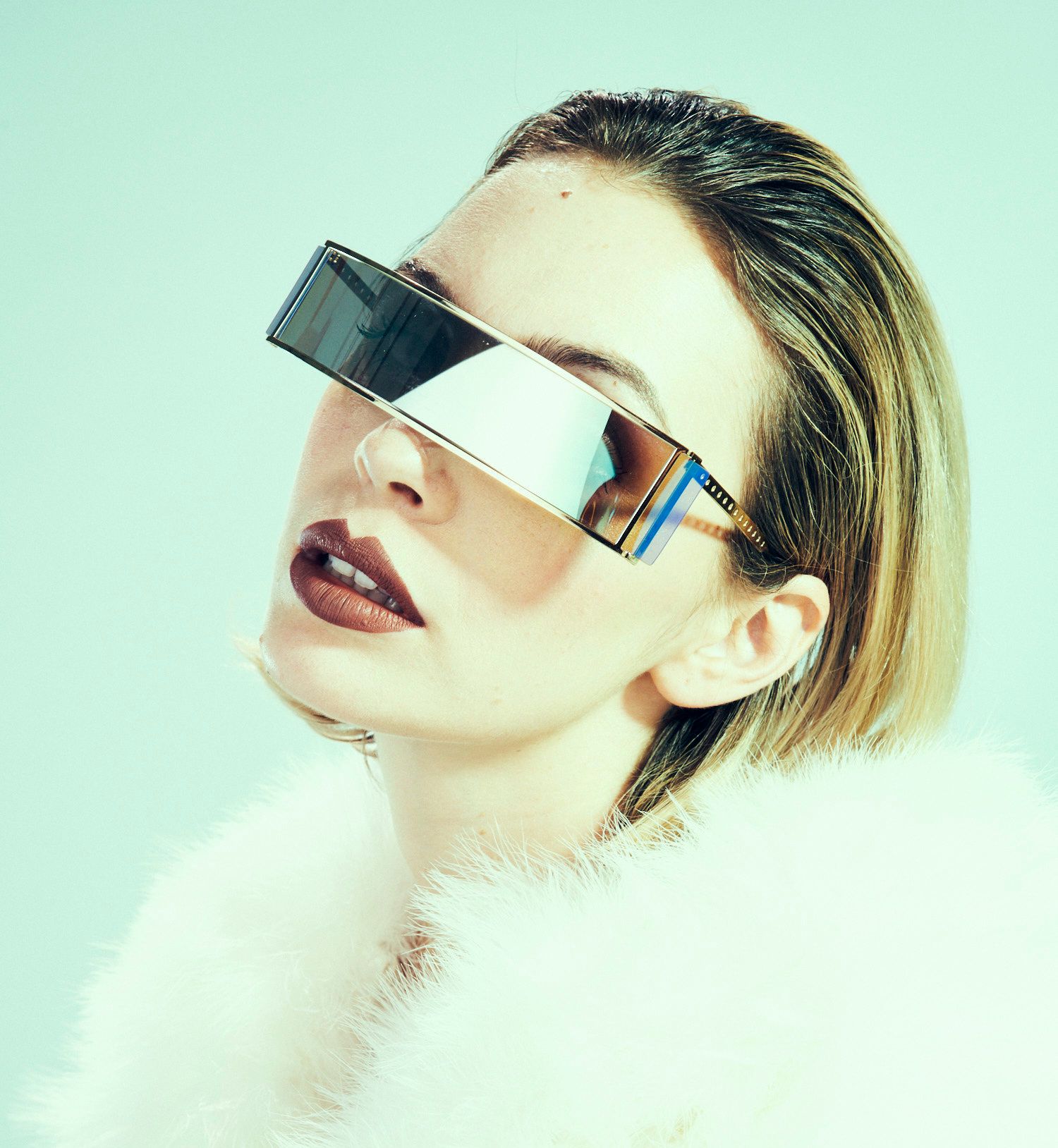 Rose Villain
Hi Rose Villain, welcome to Popdust! Ms. Villain, how have you been?
Miserable, thank you!
Can you talk to us more about "Funeral Party?"
So the story is pretty clear, he's dead to her. And she's so happy about it she takes full responsibility for the funeral arrangements. I think it's about moving on, to feel confident and mostly about letting go of the negative shit.

Did any event in particular inspire you to write this?
I did write it after a funeral. It was a truly sad moment and I felt lost there. But the person who passed away taught me in life to take all the negative and turn it into something positive. So I tried to write something funny about it, to exorcise.

What can you tell us about the making of the video?
It was toug hhh. But in every single video, I put myself in the most bizarre and painful or dangerous situations. Diving into icy waters, cockroaches and tarantulas, standing on the edge of really high buildings... In this case I was riding backwards on a very fast motorcycle and walking in winter clothes at noon in Jamaica. That means a million degrees. But it was beautiful and I got to meet really wonderful people in Kingston, especially at Life Yard, this community of talented kids who live for music and arts.
How was the recording and writing process?

I work on all my music with Sixpm, my producer and boyfriend. He's a genius and everything we write, including Funeral Party, comes very naturally. We're both obsessed with details and spend hours in the studio on maybe finding the perfect sound for an instrument. The writing is the easy part for us both, we're very creative. In the vocal booth, he sorta yells at me a lot. He thinks that if I get angry I will perform better. I hate men.
How did your upbringing influence your music? We see you draw from everything from ACDC to Ye. Interesting!
I grew up with the devils of rock and they still make my blood boil. I think they totally influenced my way of writing but mostly they pushed me to try and make high quality music. You see, they are the Gods. The rock of the 70s, the 80s, even the 90s… That was real music, with real instruments and they would cut the tapes to pick the best takes, no autotune and no laptops. I wish we could still do it like that, I know Jack White does. The least I can do is to keep it authentic and true to who I am. I love Kanye cause he broke all the rules and made real music with a laptop.
NYC vs. Milan - go!
I gotta say, they have similarities. They're both very international cities and there's a huge presence of fashion and the food is great. People are ambitious and a little snobbish. New York is more frenetic and the people are more aggressive towards their jobs, they bust their asses and try to become the best. Milan is more laid back and chill about this, they wake up, get a cappuccino and a croissant, then try to leave early and do aperitivos with friends in the evening.

Does this mean we can expect more new material from you - how's that coming along?
I'm at a point where I have TOO MUCH new material. I'm just waiting for the label to say ''UNLEASH'." I'm over-excited cause after years of looking for my sound, I now have that feeling I had when I listened to new tracks on MTV as a kid, the chills and the connection, with my own music. I cry a lot when I hear my newest tracks. Happy tears.
If so, any tentative release date or title in mind for the next project?
I could tell you but then I'd have to kill you.
Any plans for upcoming shows?

Hopefully we'll go on tour very soon. I love to perform live, and I wanna go around the world and see as many sweaty faces as I can.
What else is happening next in your villainous world? Everyone staying out your pool?
Ah it's tough to be evil. Next up of course is the conquering of the world, duh. A few can totally stay in my pool, but they have to play by my rules cause there's no lifeguard on duty.
---
Brent Butler, Co-frontman of The Cold Press, actor and host of PopDust Presents! www.soundcloud.com/brentbutlermusic
---
POP⚡DUST | Read More PDP ...

Popdust Presents | MARIE MILLER talks campfire, songwriting, and mandolin magic
Popdust Presents | Skylar Stecker wants only one thing... you!
Popdust Presents | Erin Bowman shows us a "Good Time Good Life"