MUSIC
The man, the myth, the Democratic socialist.
In 1998, Jeff Mangum and his band Neutral Milk Hotel released In the Aeroplane Over the Sea.
The record—a blend of energetic, philosophical folk with a distinctly vintage flair—became one of the most beloved cult classics in all of indie rock.
A notoriously private man, Mangum has largely evaded public attention following Aeroplane's release. He never released another record as Neutral Milk Hotel, yet Aeroplane still holds up all these years later.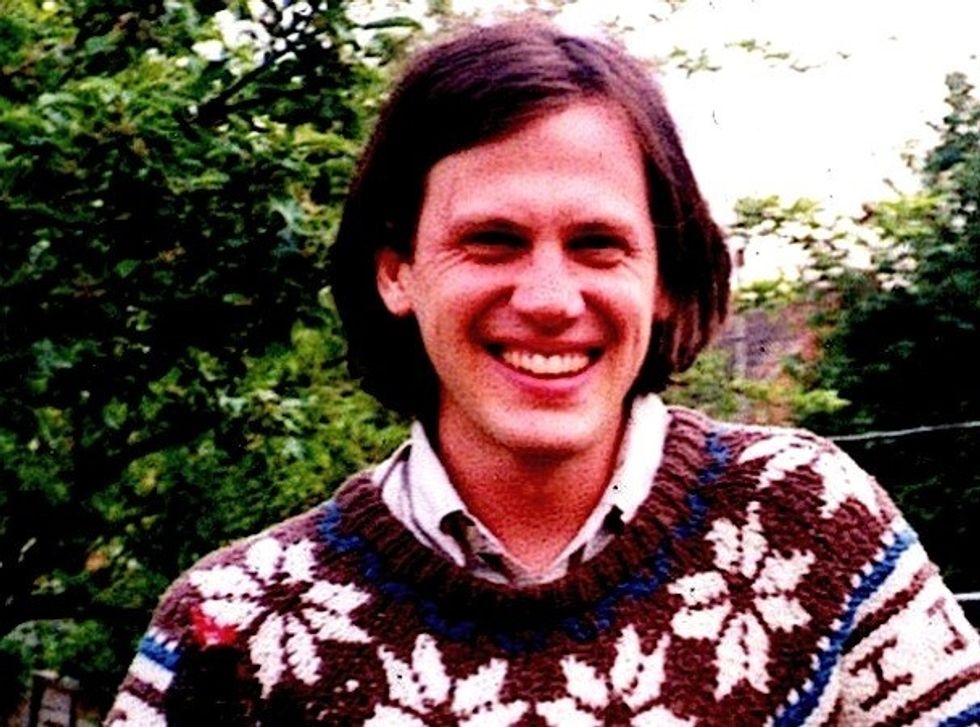 Stereogum
Every once in a while, Mangum comes out of the shadows, waving his indie rock powers over his fans' heads and using it to do true good in the world. Recently, he upheld this tradition by coming out as a Bernie Sanders supporter in an email.

Entitled "bernie is punk," the note read simply:
"Hello my friends. Just writing to ask you to please vote for Bernie. Much love to all. Jeff Mangum."
The email also contains an image of Bernie interviewing two mall goths in 1988 and a photo of Sanders being carted away by cops (he was protesting segregation in Chicago public schools in 1963).
Mangum's wife, Astra Taylor, confirmed the announcement in a tweet, writing, "I endorse his endorsement."
My husband Jeff Mangum of Neutral Milk Hotel just sent out a message in support of Bernie Sanders and I endorse his… https://t.co/6SkB6c4i4h

— Astra Taylor (@Astra Taylor) 1583118253.0
While any Mangum appearance is a gift, long-time devotees won't be too surprised to see that the elusive musician has announced his support for America's most beloved Democratic socialist. After all, In the Aeroplane was (arguably) laden with the same kind of vintage, dreamy, visionary feeling that Sanders inspires in so many. The album's wide-eyed embrace of life's devastations and beauty has gained it many followers over the years, and the same goes for Bernie, a man who sees the struggles of human existence and yet presents a vision of viable change. In the Aeroplane feels lost in the past, but by the end it finds itself describing a new future, one wrapped in radio wires and possibility. Similarly, Bernie began his career in the past but he's come to represent a whole new generation of visionaries. Maybe we'll see Mangum at a Sanders rally soon; at this point, anything is possible.