Photos and Interview by Jordan Edwards


It's been four years since we last spoke to Stela Cole. While her commitment to infectious pop has remained, everything else has evolved. Her sound is more sophisticated, her styling is upgraded, and yes, she's blonder.
As Cole has grown, her career has picked up momentum. The Georgia native signed to Ultra Records in 2021, and this past spring, she represented her home state on NBC's
American Song Contest
. After appearing on the show, she released the single "Rhapsody in Pink," which crosses the Gershwin classic with a booming dance club beat. "Star," released on Sept. 23, is a proclamation of her ascension. It's also fun to dance to.
We met up with Cole in downtown Los Angeles to talk about her latest music and how she got to this point.

Your new single "Star" has an upbeat '90s R&B feel. What was it like to make?
I originally wrote the chorus on the piano in my room as a slower ballad because I was going through it at the time. When I got into the room with my producer Alex, I immediately decided to speed it up and have a full production. I referenced Late Registration and Graduation by Kanye, because I wanted "Star" to have an early 2000s feel; lots of character and texture. We stayed up till 2:30 a.m. working on it, and it was the most fun I've had in a session to date. After we finished the song, we got in my car and drove around the Silver Lake Reservoir three times, blasting it on repeat in my car haha.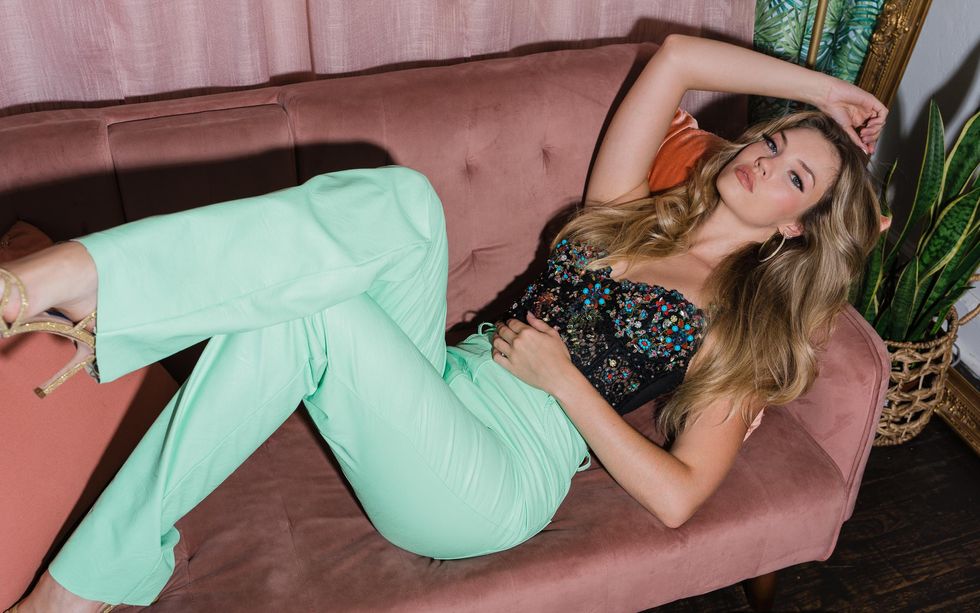 One thing that "Star" and "I Shot Cupid" have in common is that they would sound good on a dance floor. Do you ever think about where someone might listen to a song as you're writing it?
When I'm writing, I always envision my songs live and what their music videos would look like. I imagine what would get my fans the most fired up, then try to create that energy in my music.

When you were starting in music, who did you look up to?
Rihanna has always been my day one inspiration when it comes to building an empire, especially as an empowered female in the music industry. I was also influenced by Queen, The Beach Boys, Amy Winehouse, and Diana Ross & The Supremes early on in my career . . . specifically because of their styles of background vocals, which I still use in all of my songs today.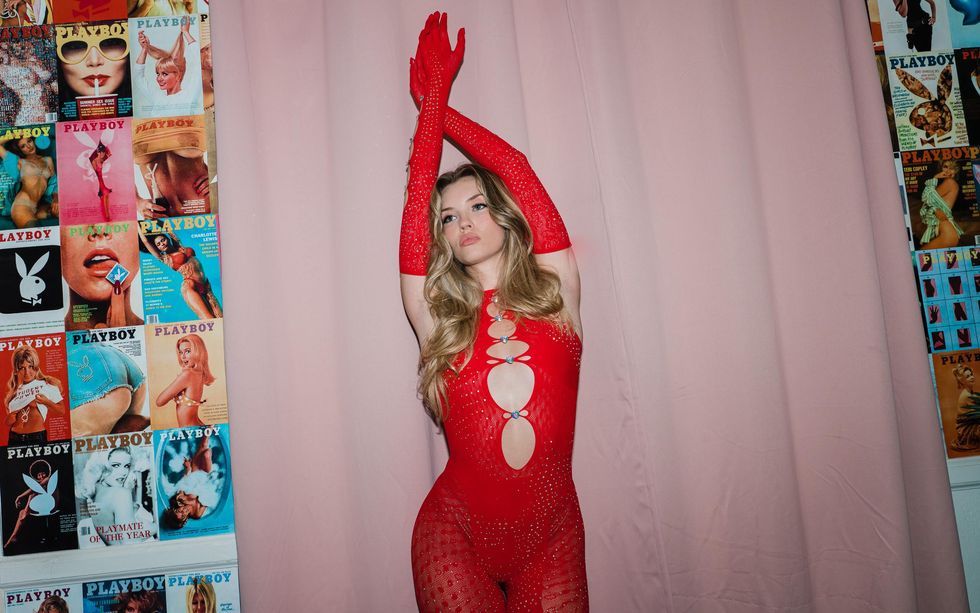 Your available music goes back to 2018, but I'm sure you were making it before that. At what point did you know music was something you could do as a career?
I didn't realize being a pop artist was even a possibility until I was 18. I didn't grow up in music, and even when I first started singing it was more of a side hobby. I thought it would fizzle out as I got older. because I didn't know any other pop artists or musicians in my hometown. It just wasn't a thing, and superstardom felt like such an unattainable farfetched idea. It didn't feel real. But the second I started writing music I was determined to make it as a pop artist and connect with people all around the world.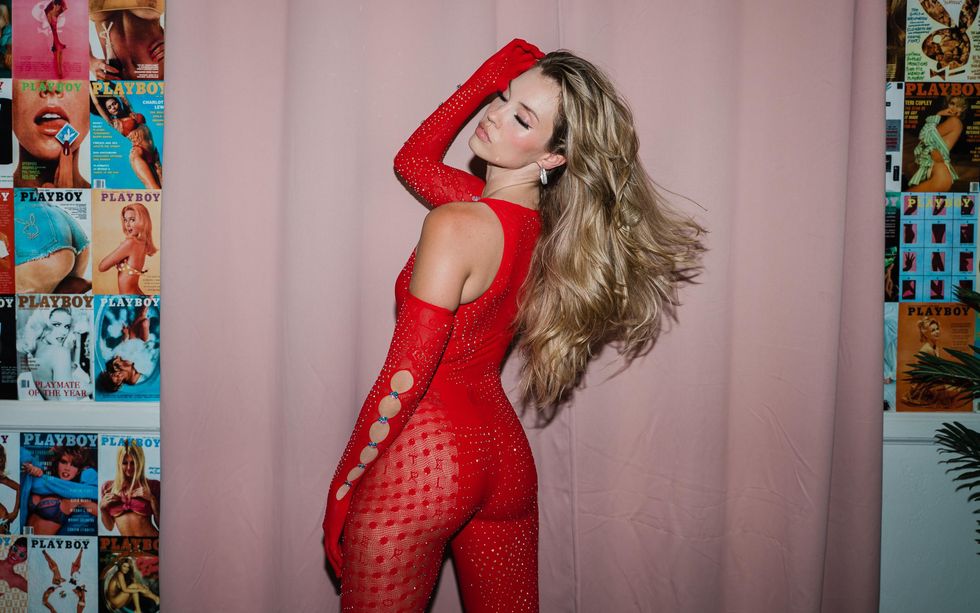 How did you get involved with American Song Contest? What was that experience like?
Somebody reached out to my manager through social media about me auditioning, so we went for it. The experience came with a lot of complex emotions. I'm grateful I got to represent Georgia, connect with other artists, and gain more stage experience. My choreographers were amazing, and getting to do rehearsals with them was probably my favorite part, because I was always learning something new. But the show was also frustrating because I didn't have creative control, and I feel like my artistry didn't show through how I wanted it to. Definitely a mixed bag of emotions to be completely honest haha.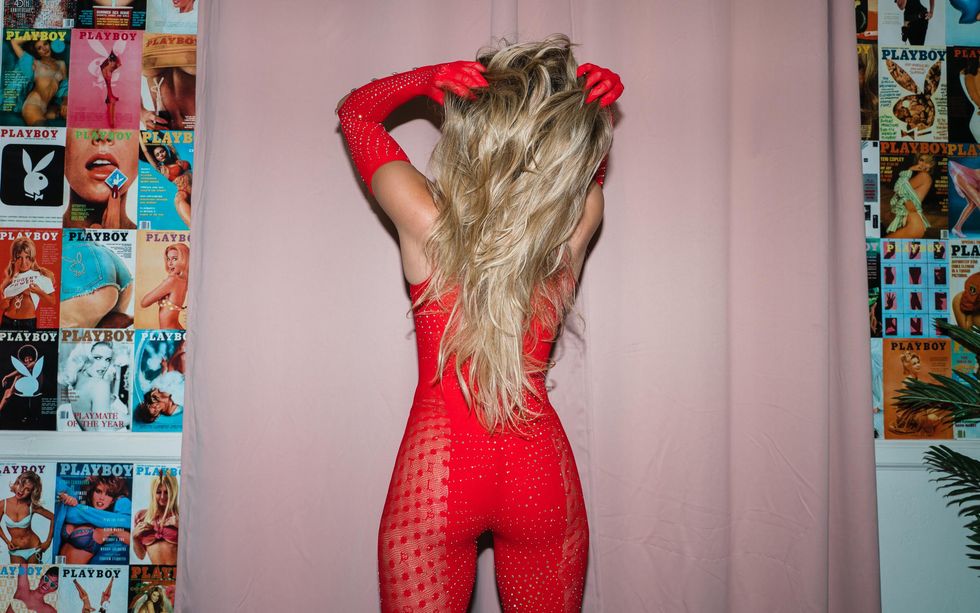 You grew up in Atlanta. What were you into as a kid?
I grew up about 45 minutes south of Atlanta in Peachtree City/Fayetteville. My friends and I would always drive up to Atlanta to go thrifting or walk around and explore, and I also had soccer games and tournaments all around the Atlanta area. It was nice having the small-town vibe while also having a big city to escape to for inspiration.

Do you remember the first singer or band you really loved?
The first singer I loved was Britney Spears. My mom has videos of me "performing" her songs on the kitchen table when I was three with a toy microphone haha. However, as I got a little older I fell in love with Queen. Their music is so spontaneous, unpredictable, and unique.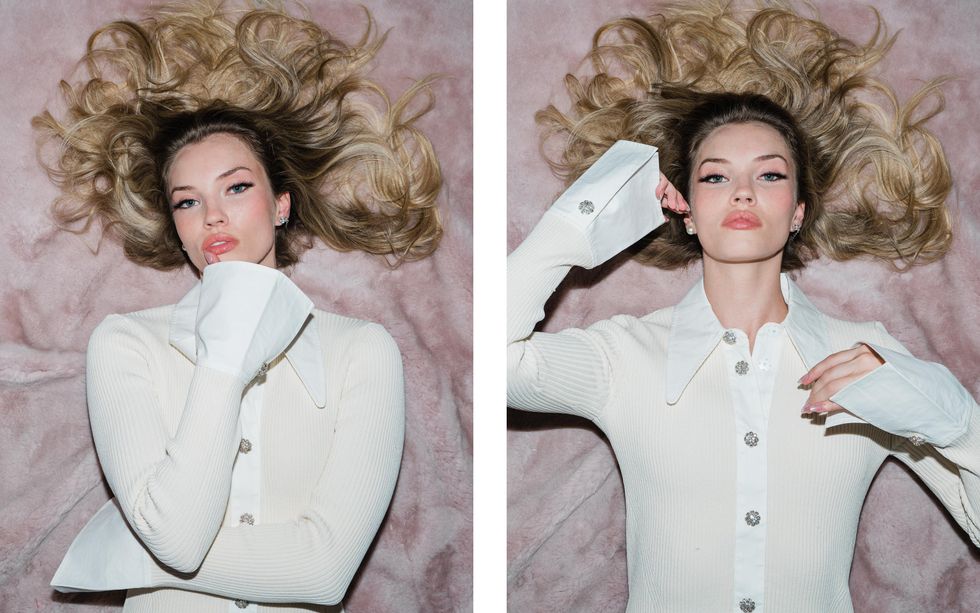 What's the difference between performing on TV and performing at a show for the people in the room?
Performing on TV is way more calculated because you're focused on always keeping eye contact with the cameras, which can be chaotic, because there's usually more than three rolling at a time constantly moving to different places on stage. Performing a show for people in the room immediately feels more intimate and personable, especially because I love feeling everyone's physical presence and energy. I get an adrenaline rush from both, just in different ways.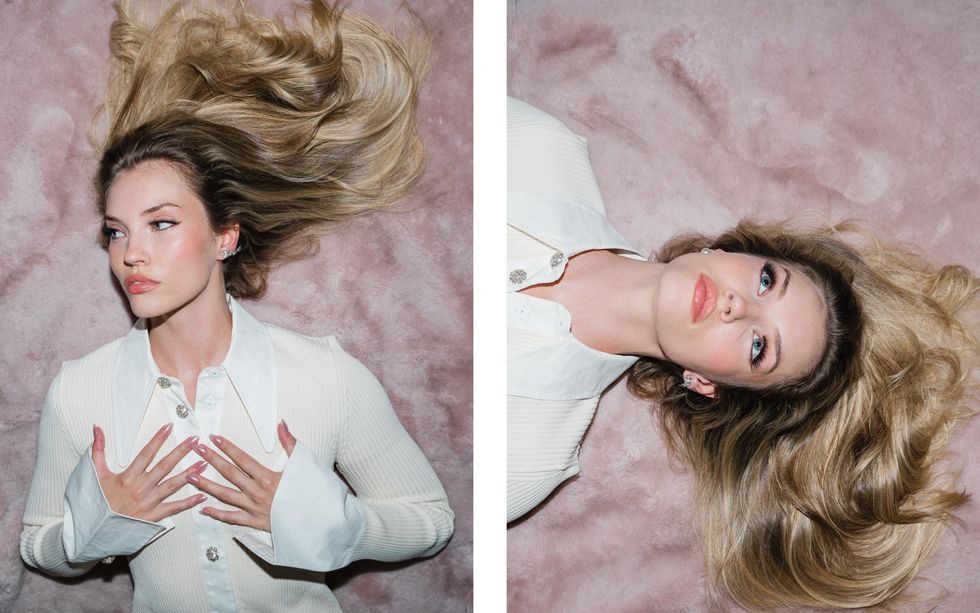 The red look you wore for the photoshoot is incredible. I love the styling in your cover art. Have you always been into fashion and aesthetics?
Thank you so much, I had been saving that outfit for a while now haha. Fashion is a huge passion of mine. I love being able to express who I am internally by what I'm wearing externally and matching how I present myself to the music I create. I've settled into this combination of vintage/Old Hollywood and futuristic. I've loved fashion and aesthetics for as long as I can remember, but never had the courage to fully step into myself until I started making music. It took a while to build out my wardrobe/figure out how to execute what I was imagining in my head . . . I feel like I'm still growing into my vision more and more every day.

What's next for you?
More new music is on the way! . . . And live shows! My first show will be November 10 here in LA, so get ready!
Stela Cole - Star (Visualizer) [Ultra Records]www.youtube.com
For more from Stela Cole follow her on Instagram and TikTok.