Satire
The whole house looks amazing, but the master suite contains nightmares
Considering his career of playing barely-articulate purveyors of violence in Rocky, Rambo, and The Expendables, Sylvestor Stallone's mansion in La Quinta, California is surprisingly classy.
If you don't mind the faux-Italian villa aesthetic, the four-bedroom, five-bath home has a lot to offer. At nearly 5,000 square feet, the house is appointed with vaulted ceilings, multiple terraces, pools, and fireplaces. Located in a private community with its own golf course, the home's spacious rooms open onto lavish outdoor spaces with beautiful views of California's Coachella Valley. And while the $3.35 million asking price is a lot to ask, it's substantially less than Stallone paid for the house in 2010—more than a million dollars less. It's so much less that you may begin to wonder why the house is being offered at such a steep discount.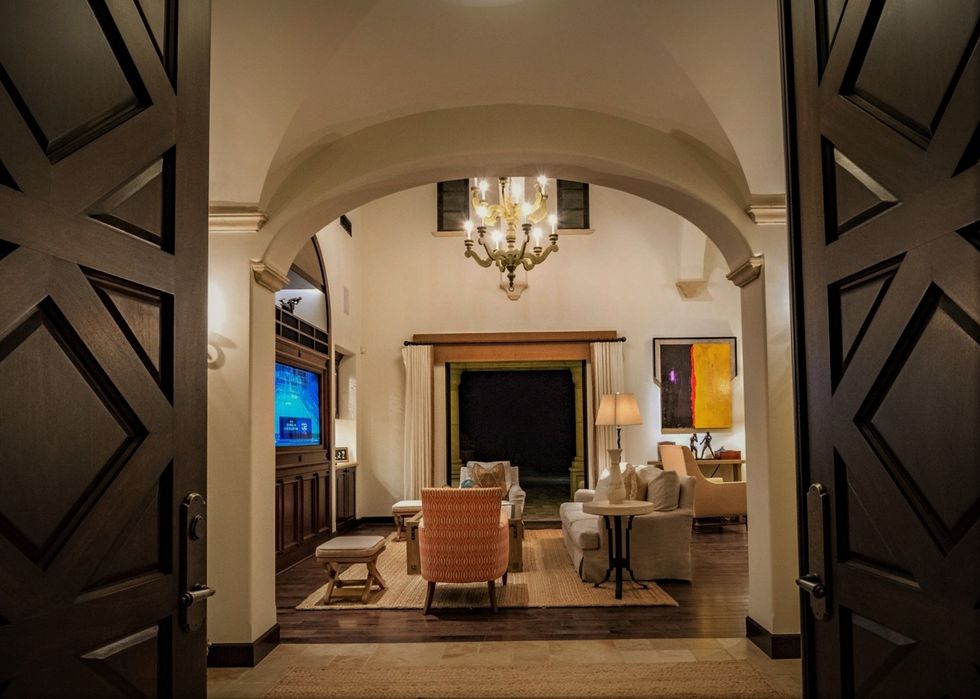 Douglas Elliman
What secret defect do the tiled floors, the dual ovens, the walk-in closet conceal? Is there a termite problem? A tilted foundation? A haunted and reclusive veteran who just wants to be left alone? Perhaps, but if you examine the images of Stallone's former home more carefully, you will discover a subtler issue that no amount of renovation or police brutality can rectify. It's there in the master bedroom.

On the surface, the master bedroom might seem like one of the nicest rooms in the house—with its own fireplace and a two-sink en-suite bathroom that features a deep soaking tub. To really see the problem you have to imagine you're watching an episode of MTV Cribs, and Sly Stallone is showing you "where the magic happens."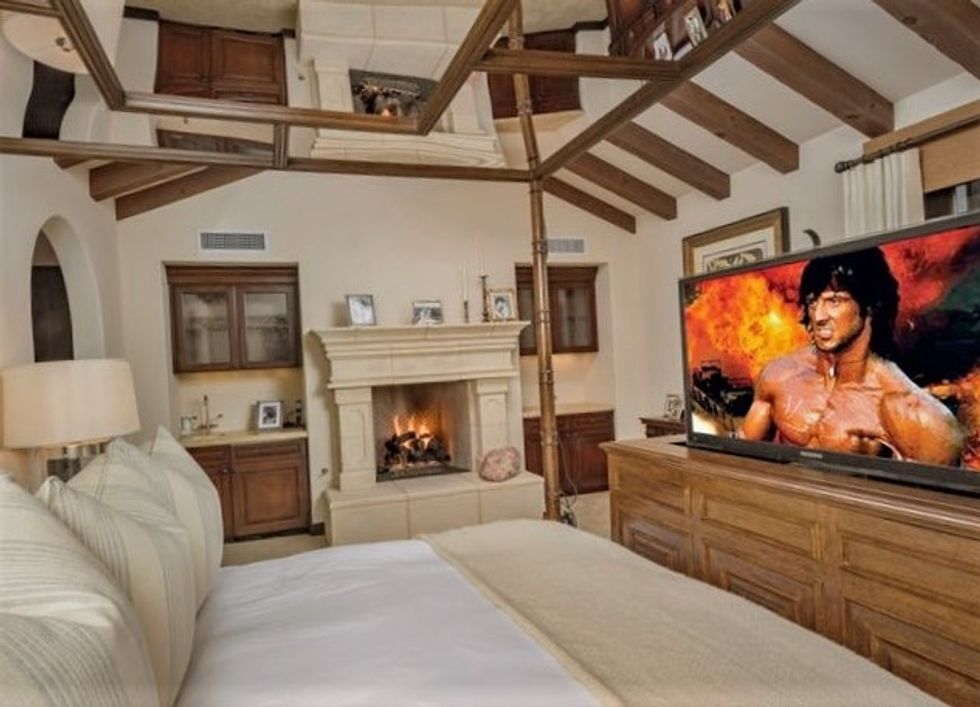 Douglas Elliman
It's a disturbing enough thought on its own, but when you look up from the beautiful king size four-poster bed, you will see a duplicate staring back at you in five flawless glass surfaces, because Sylvester Stallone had a giant mirror built into his bed... Can the bed be removed and burned—the mirrors ground into dust? Of course. Will that erase the image of Sylvester Stallone, glistening, thrusting, grunting, all while staring up at himself in that room? Never. That image will be seared in your head for the rest of your life.

It wasn't young Stallone either—that mulleted, bent-nosed, blue-collar charmer (who may have been a sexual predator...). In 2010 Stallone was already well into his 60s, with grey hair and jowls and veiny old-man muscles straining against sagging skin. At that age he wanted a mirror above his bed to witness every angle of his "performance"... Nightmare fuel.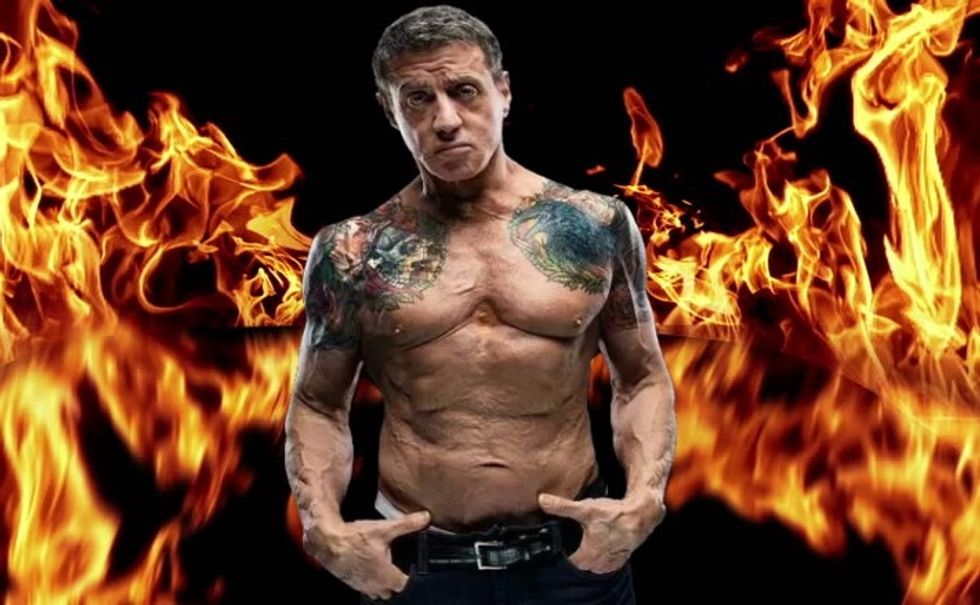 Is it possible the real estate company just brought that bed in for staging purposes? Of course. And if you can live with telling yourself that (and you have $3.35 million to spare), you are welcome to buy Sylvester Stallone's old house. Just don't expect me to visit.