The Hills was THE breakthrough scripted reality show that first hit our screens in 2006 and launched a thousand tabloid covers.
To celebrate the 10 year anniversary of the show's launch, MTV broadcast an hour long special on Tuesday night called The Hills: That Was Then, This Is Now, to fill us in on what's happened to the cast since filming wrapped after six seasons in 2010.
Whilst the reunion didn't have all the cast together (presumably it hasn't yet been long enough for all the bad feeling to subside), it did give us a few juicy tidbits for the die hard fans of the show. The special mainly focused on Lauren Conrad and her life after reality, transitioning into a fashionista and wife.
Conrad revealed that her romance with Brody Jenner was totally fake (no!). The 30 year old admitted that she just went along with the producers' pushing the storyline as she felt pressure to have an on screen boyfriend. She reveals that while she found Jenner attractive ;
"We had zero chemistry. It always just felt forced.

We knew the cameras were making it look like more than it was and there was so much pressure on me at that point to get a boyfriend or date someone who was willing to film that I just sort of let them do whatever they wanted."
Conrad, who has been happily married to William Tell since 2013 also revealed that her on screen romance with Jason Wahler was very real, and that when they broke up due to his drink and drug problems, she was heartbroken—but her parents weren't. Her mom Kathy explained;
"We were sad for her, but in the long run, we knew it was best."
Lauren still gets emotional talking about the end of her relationship with Jason, but is happy that he has overcome his demons;
"Jason's story has a happy ending. He is sober now and married and very happy."
(Judging by Jason's recent re-tweet of an anti LC story it seems that he is less zen, more Team Heidi.)
---
READ MORE ABOUT THE CASE OF THE HILLS....
Kanye West Vs Spencer Pratt—Who Is The Biggest Prick?
Kristin Cavallari Finally Opens Up About Why She Was Such A Bitch On The Hills
Guess Which Hills Star Was A Raging Meth Head!
---
The MTV special also gave us the awesome clip of Kim Kardashian's attempt to appear on the hit show—an appearance that was eventually cut from the show.
Spencer Pratt has previously revealed that Kim, who was a "stylist" back then, was desperate to make it onto the show. He claimed that Kris "Momager" Jenner was extremely excited at the prospect of her daughter becoming a reality star and said to him;
"Spencer, I want you to manage Kim."
(Obviously Kim denies that conversation took place.....maybe Spencer has a recording.....?)
The previously unseen footage shows the now 35 year old Kim getting a tour of Heidi Montag's home. Kardashian is seen making intelligent observations on jellyfish ("really cool") and talking to step-brother Brody on their memorial day plans ("we're going to Vegas").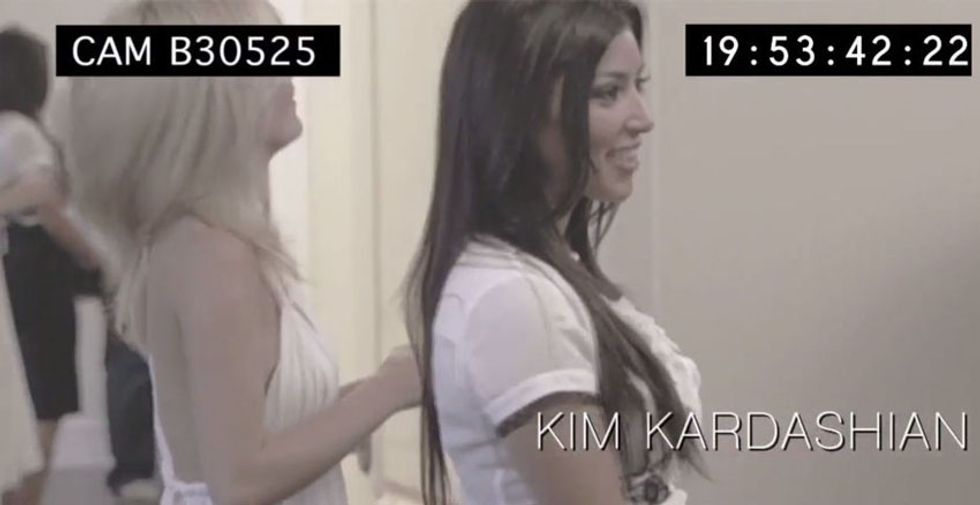 Remember that name....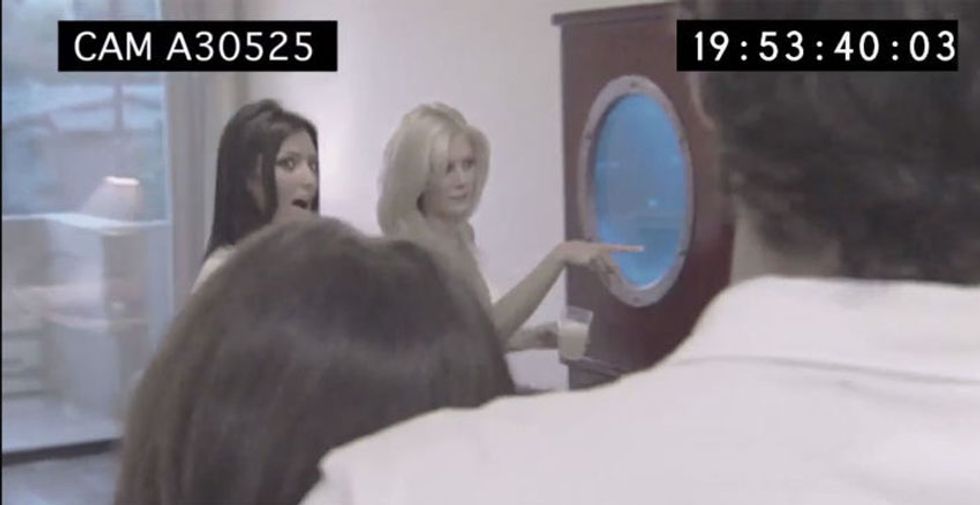 Just how cool are Speidi's jellyfish?!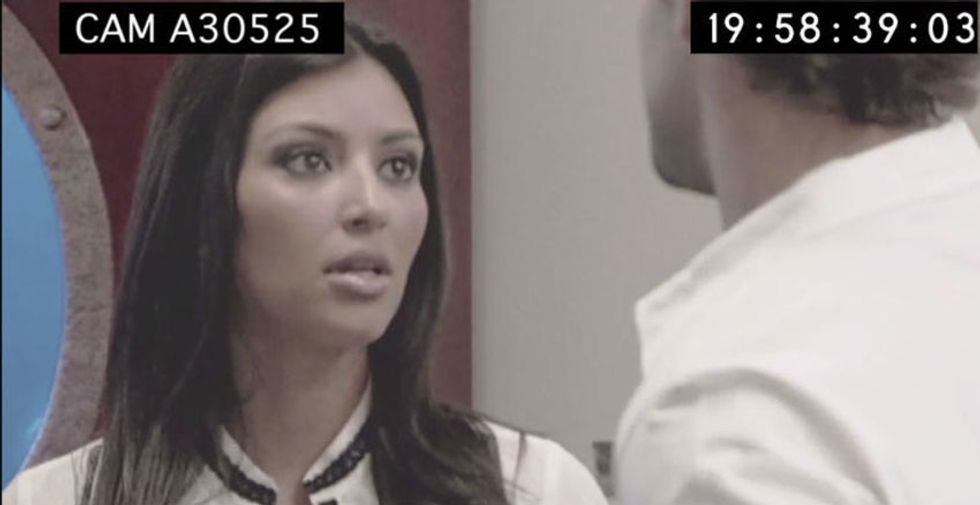 We're like, going to Vegas like, for the VMA's like....
Ultimately Kimmy ended up on the cutting room floor and had to enlist the help of mommy dearest to get her name (and everything else) out there by releasing the Ray J sex tape. Hey MTV's loss was E!'s gain.
Aaah don't we all love a bit of nostalgia?
However, much as we enjoyed The Hills, MTV can never, ever be forgiven for unleashing Speidi on the world.