TV
James Corden celebrated the Tony Awards winners of 2019, from newcomers like "Hadestown" to revived classics like "Oklahoma!"
Dimitrios Kambouris/Getty Images
A female director finally won.
New York City (the superior city) beat out Hollywood last night—proving theater is superior entertainment. Rachel Chavkin, the only female director on Broadway right now, won Best Direction for Hadestown and made sure no one will forget it. She proclaimed that the lack of diversity in the industry is "not a pipeline issue. It is a failure of imagination by a field whose job is to imagine the way the world could be. So let's do it." Brava.
Rachel Chavkin Wins Best Direction Of A Musical At The 2019 Tony Awards www.youtube.com
Hadestown Awareness

Speaking of Hadestown, the show's 14 nominations resulted in 5 wins and exposure for those who had yet to hear about the phenomenal show. The performance of "Wait for Me" piqued the interest of many who had never seen something like it before. Let's just say ticket sales are now booming.
The Cast Of Hadestown Performs "Wait For Me" At The 2019 Tony Awards www.youtube.com
A Taylor Mac Appearance

His outfit alone was delightful enough to be a marvelous moment, but Mac outdid himself. Mac introduced his play, Gary, A Sequel to Titus Andronicus, lighting up the room with a smile while explaining the horrifying premise.
Playwright Taylor Mac Shines As He Describes Gary: A Sequel To Titus Andronicus At The 2019 Tony … www.youtube.com
Billy Porter Owns Every Red Carpet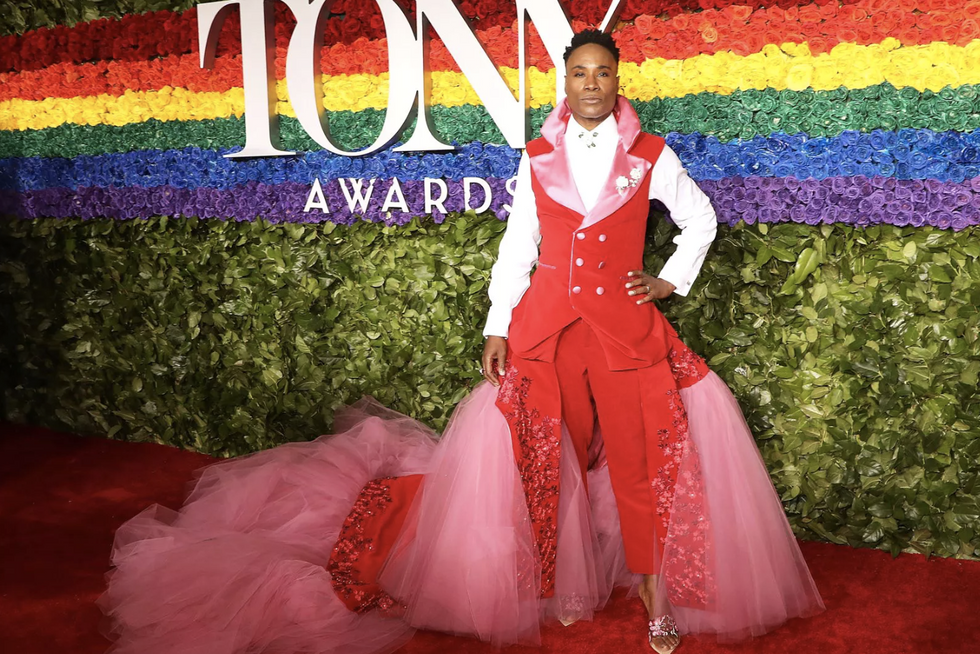 Enough said.

Elaine May is Marvelous
The six decade career-actress spoke humbly, noting, "I've never won a nomination for acting before." The 87-year-old not only gave away her character's ending in The Waverly Gallery, but cracked a few jokes along the way. The short and sweet speech was a perfect moment for the icon. Bless her.
Elaine May Wins Best Leading Actress In A Play At The 2019 Tony Awards www.youtube.com
Being Reminded Oklahoma! Is a Great Musical

Oklahoma! is definitely benefitting from the comeback of yeehaw culture. Between Ali Stoker's heartfelt speech and the fun, catchy performance, the cast proved Oklahoma! earned its Best Revival Tony.
Ali Stroker Wins Best Featured Actress In A Musical At The 2019 Tony Awards www.youtube.com
The Cast Of Oklahoma! Performs "I Cain't Say No/ Oklahoma" At The 2019 Tony Awards www.youtube.com