I'm a sports fiend - you name it, I love it. Recently, I've been most interested in the UFC. It all started with watching Conor McGregor a couple years back and now I can't miss a fight. Whether it be Diaz, Usman, Adesanya, or even Nunez I can't miss an event.
My buddy, Dave, just told me about his go-to fantasy app, FanDuel, and their awesome offer for new users around UFC 264...
FanDuel is offering new users a free entry, with no deposit required, into their $200K Octagon contest. This contest has a first place prize of $40,000 and prizes will be awarded to the top 6,851 place finishers, which is 25% of the entire entry pool!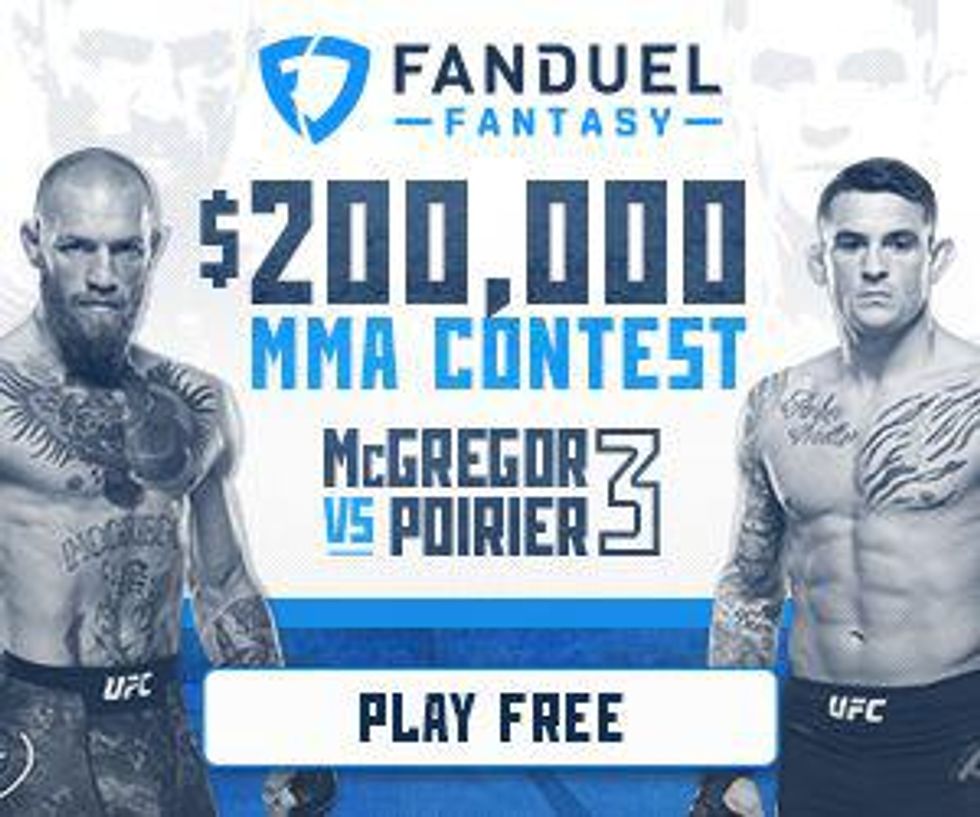 If you don't already know, the main event at UFC 264 is the trilogy and tie-breaker fight between Conor McGregor and Dustin Poirier. The winner of this fight will get a Lightweight title shot in their next fight but, maybe even more important, many are saying McGregor is fighting for his legacy. The fight is happening in Vegas on July 10th and is a can't miss to any sports fan.
Lastly about the app, making deposits and cashing out winnings is super easy. All you have to do is link up your debit card or bank account. I love that you can cash out your winnings any time you want - and it's in your account sometimes the next day.