Spring is approaching! Next time you look up it'll be all April showers bringing May flowers. As I type this article, it's a balmy 60 degrees outside. Practically Bermuda-esque weather for New York.
And while it may snow next week, this weather has me looking forward to those cute outfits I can debut in the spring. 2022 winter fashion brought us apres-ski chic and lace detailing, but I'm anticipating some big changes in the fashion world as the weather warms up. People are feeling risky…I can tell.
The weather is getting warmer and jeans are getting tighter. Don't panic, we aren't diving into the deep end and bringing back skinny jeans or jeggings. It's all about a straight leg or minimal bootcut flare.
Multiple Fashion Weeks have come and gone, and I have a good picture of what retailers are about to push out in stores soon. 2023 spring fashion trends include heavy denim and satin-style cargo pants. With an emphasis on casual comfort and pants with lots of pockets, spring 2023 fashion will look very familiar.
If you're looking to catch the spring trends a little early this year, look no further. I've scoured every page of Vogue and every paparazzi shot of off-duty models like Hailey Bieber and Emily Ratajkowski. And I've most definitely kept up with the Kardashians, our ever-present trend dictators.
An Excessive Amount Of Pockets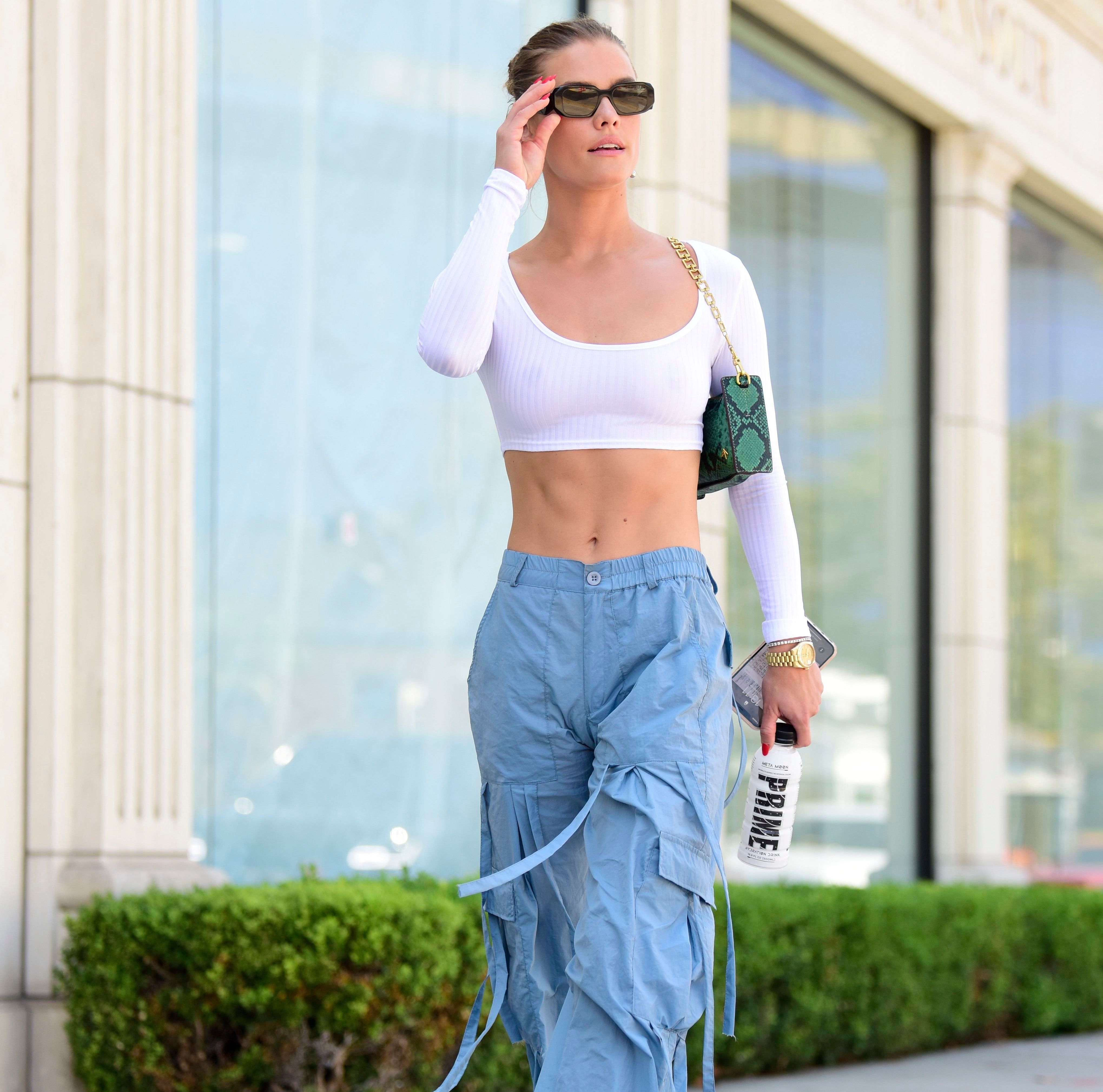 Nina Agdal
Shutterstock
Whether it be a pair of cargo pants or a mini-skirt, anticipate the cargo-style pocket to be sewn on. We are focusing on Y2K style again, as always. All different types of cargo pants like satin will be on trend.
Pair your cargo pants with a cropped baby tee for the ultimate Y2K resurgence. We want enough pockets that you could arguably fit multiple phones and wallets at once.
90's Style Strapless Tops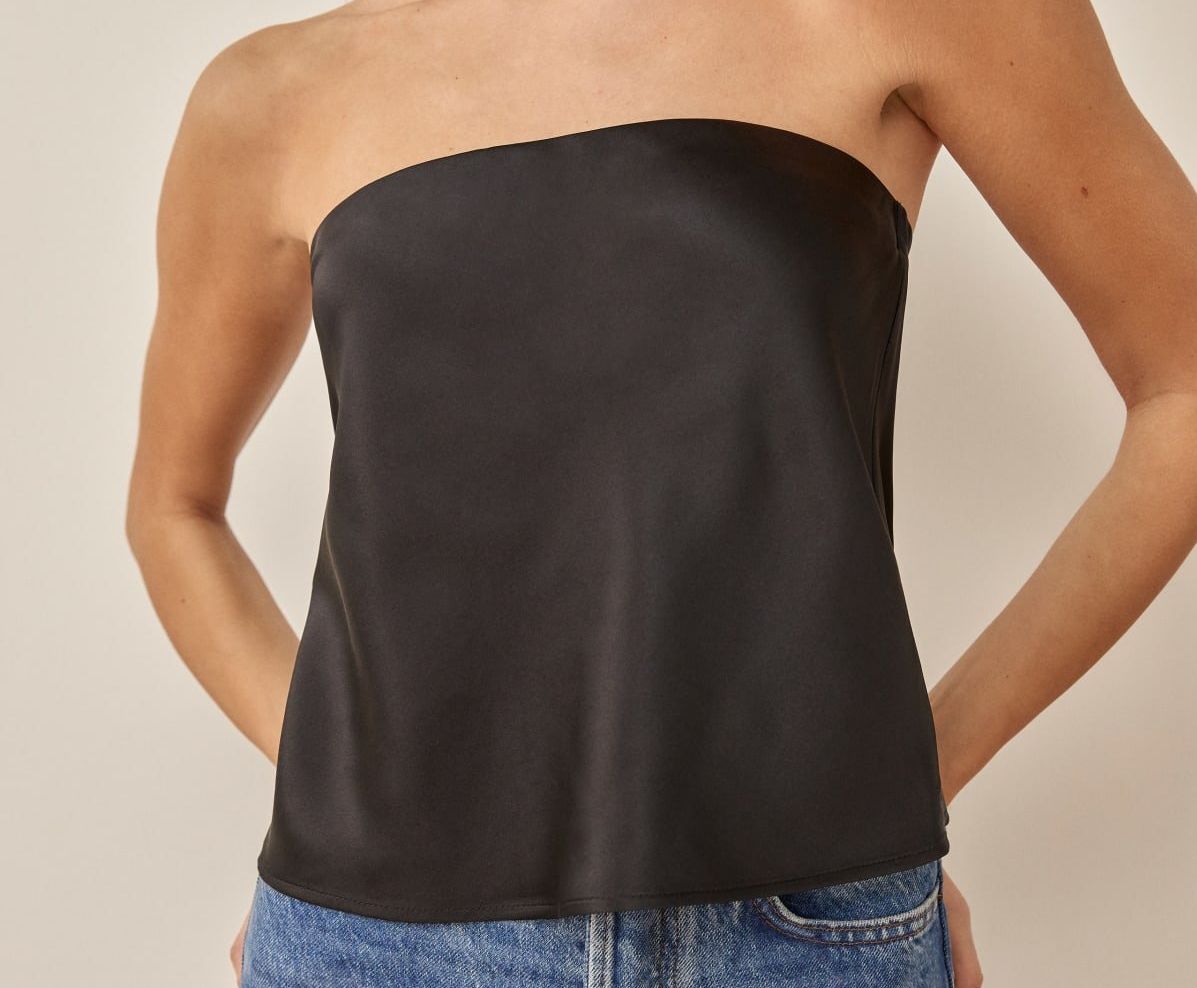 Reformation Clothing
We all know and love the strapless top, but the 90's style involves a looser top. They pair well with the ever-so-highly debated low-rise jeans, which are still trending. It's a bit more flowy and forgiving than a tight top, so I'm a fan.
This type of top reminds me of the early 2000's red carpet style. Tuck it into high waisted jeans for a tucked in look that's perfect for spring weather.
Full Denim Fits & Skinnier Jeans
Britney Spears and Justin Timberlake may have been the founders of the full denim fit, but it looks like we're bringing it back this spring. Denim strapless tops, denim accents, everything is all denim. You'll also see less of the baggy style jeans and more fitted, straight leg styles.
These Levi's are perfect for this spring's hottest pair of denim, and if you're looking for a fun denim addition to your closet, try this top.
Lingerie-Inspired Detailing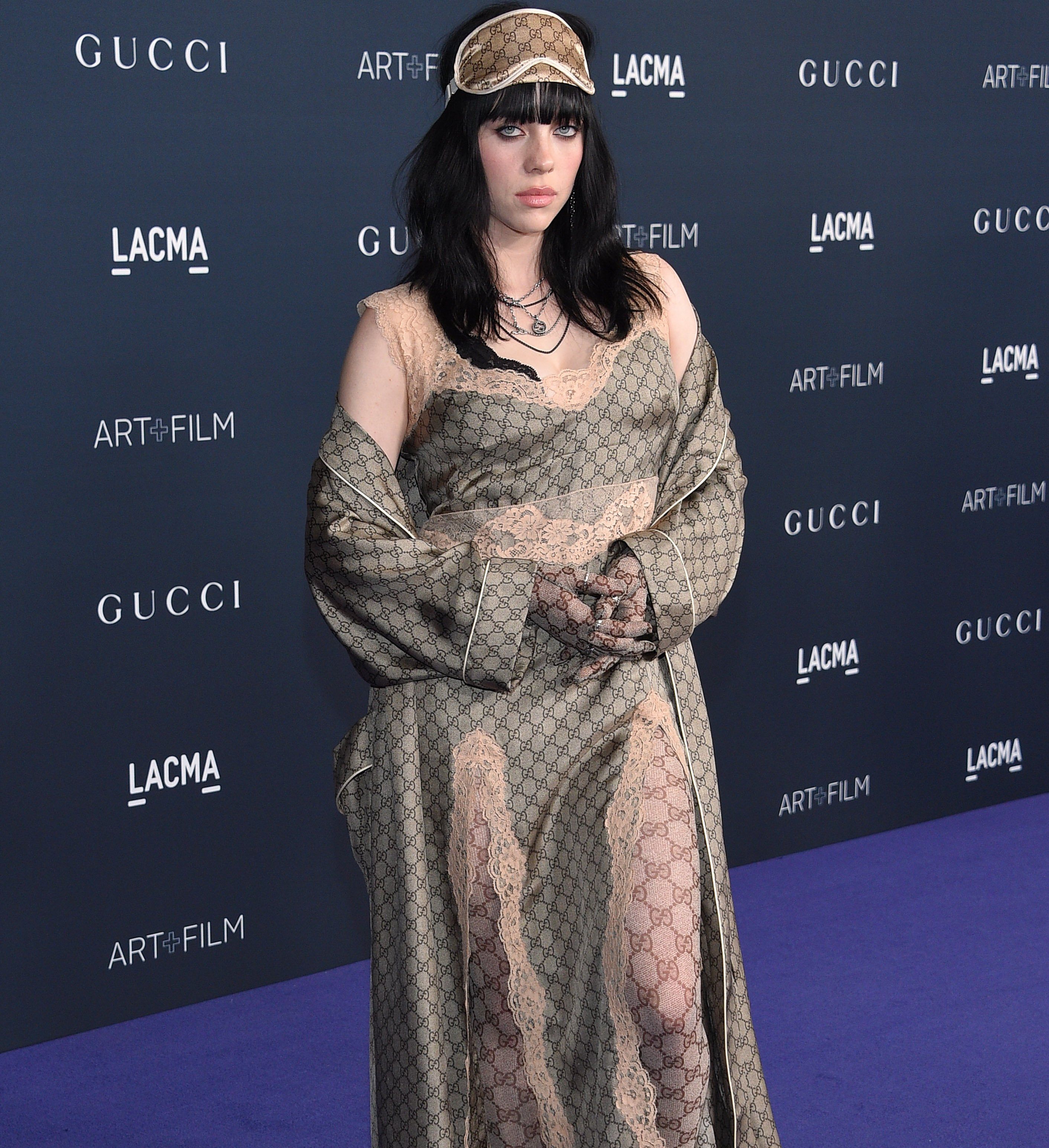 Billie Eilish
AFF-USA/Shutterstock
We're back to playing the "is-it-lingerie-or-is-it-acceptable-to-wear-in-public" game. Think all lace bodysuits and mesh everything. Slip dresses with lace applique and deep v cuts will be the star of the show.
If you have to question whether you bought it in the underwear section of the store, you're probably right on trend. Lingerie-inspired clothing is back and if you want a more understated look, throw on an oversized blazer and tailored menswear style pants.
Quilted Jackets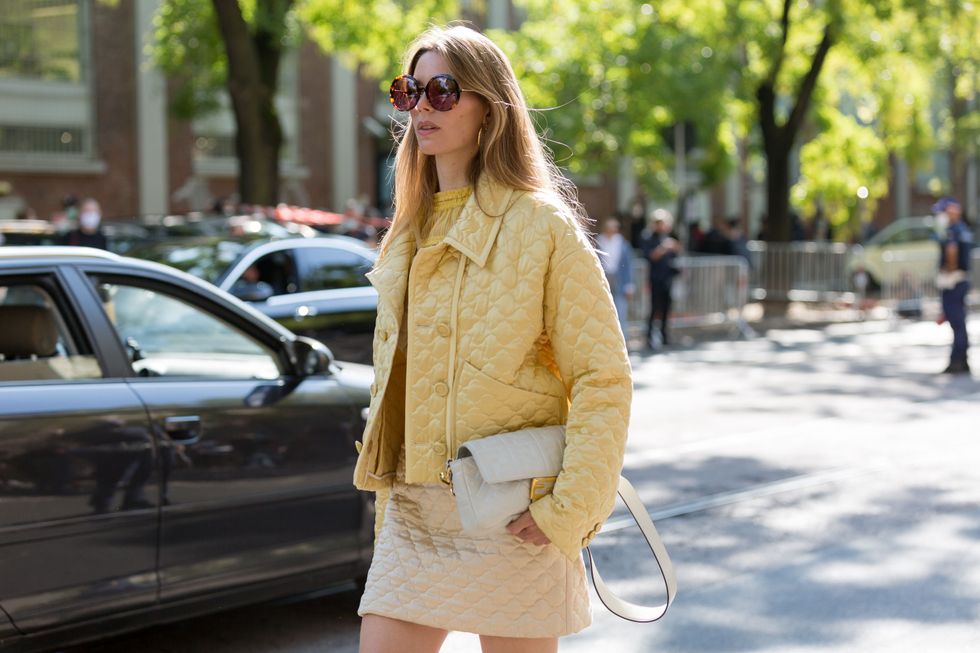 Street Style, Spring Summer 2021, Milan Fashion Week, Italy
Cornel Cristian Petrus/Shutterstock
Vogue says if you have one jacket this spring, make it a quilted one. And since our fashion Bible says a shell coat can be the perfect transitional weather piece, we must listen. The quilted jacket has been worn by Gigi Hadid, and can be layered on top of your favorite sweater.
This quilted jacket by ASOS is my favorite piece in this article. As someone who was a big fan of the shacket, the quilted jacket is a more elevated approach on a spring favorite.
Silks & Satins
I've seen a bunch of silk cargo pants online when browsing, but that's not all. We're bringing back the low-rise silk maxi skirt that's reminiscent of every beach commercial ever. It's an essential piece for a brunch outfit or the transitional weather we'll be experiencing.
I like this satin mini for weekends out on the town with a moto jacket (also a spring favorite), and this silk maxi for a bottomless mimosa brunch with friends.