TV
With four brand new episodes premiering Saturday at 8:00, you'd better make sure you're ready
It's finally here!
After the announcement, the trailer, and all the teaser art, the anticipation was killing us. But now December 7th is upon us, and the premier of the first four full episodes of Steven Universe: Future is about to deliver some sweet escape from dull dark reality with a glimpse into Beach City and a new era of peace and liberation, thanks to Steven and the Crystal Gems. What new enemies will arise to threaten this hard-won stability, and what lessons will Steven have to learn to take them on? Also, did they ever bring back Cookie Cat? Because Lion Lickers just aren't cutting it.
Steven Universe - Toon Tunes: Cookie Cat Rap www.youtube.com
All these questions and more are finally about to be answered…for those of us who have cable. Unfortunately for the millennial cable cutters who make up a big portion of the Steven Universe fanbase, until next spring rolls around, there isn't really a great way to stream Cartoon Network content. You could always find a source to pirate the episodes, but apart from the legal issues, you'll have to find a way to sleep at night while knowing that you stole the hard creative work of Rebecca Sugar and all their collaborators.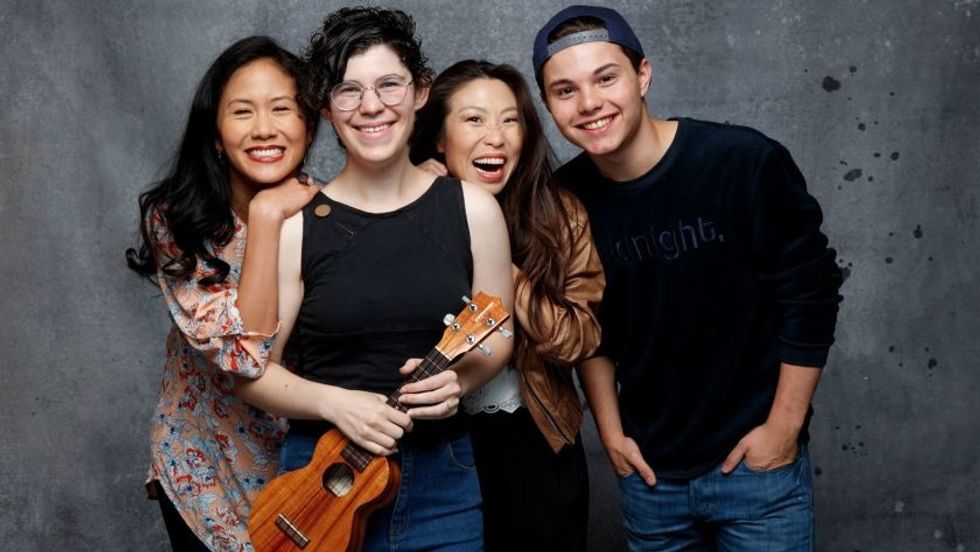 You monster!
If you have it in your budget, and know you're going to watch these episodes over and over, Amazon already has a "season pass" available. If you don't, then you might want to find a friend with cable, and just watch it with them. And if you're reading this with 8:00 PM approaching, and you're scrambling for an option, there are a number of Live TV services with Cartoon Network access that offer free trial periods. Just don't blame me if you forget to cancel…

If you aren't convinced, and think you might still wait for who knows how long to watch these episodes when they finally come to Hulu or Netflix, here are the episode descriptions for Saturday's premiere, along with a first look clip of Steven being a sort of social worker for a restored Jasper, just to whet your appetite:
Steven Universe Future - First Look (Clip) www.youtube.com
"Little Homeschool"

Welcome to Little Homeschool, a place on earth where Gems from all over the universe can come learn how to live together peacefully! But there's one Gem who refuses to attend.
"Guidance"
Amethyst has been helping Little Homeschool Gems find jobs on the boardwalk, but Steven isn't sure about her approach.
"Rose Buds"
Steven gets a surprise visit from some old friends, and an even more surprising introduction to some new ones.
"Volleyball"
Steven is determined to help Pink Diamond's original Pearl heal the scar on her face.