It's recommended for most people to visit the dentist every 6 months, however, it's a struggle for many to get to their appointment just once a year.
Tend is an oral care service with studios across New York City, delivering an upscale and affordable dentist experience.
We went to Tend for our routine cleaning and here's what happened.
While our day-to-day is slowly getting back to normal we've all started to re-emerge. With that comes catching up with all those appointments we've put off including the dentist. No matter how on top of your dental hygiene routine you are, at least one yearly cleaning and check-up is a must.
However, all have our horror stories when it comes to past dental experiences. Whether it was being pressured into the braces you can't afford, uncomfortable exam rooms, or just the fear of that dreaded drilling noise - the dentist hasn't always been something to look forward to. That's why when we heard about Tendwe couldn't believe it.
Tend is a new way to take care of your teeth with the utmost comfort and we knew we had to try it. With locations all over New York City, we opted for the Grand Central location but they also have studios in Chelsea, Upper West Side, Wall Street, Flatiron, Williamsburg, and Hudson Square.
Here's what happened when one of our editors went to Tend: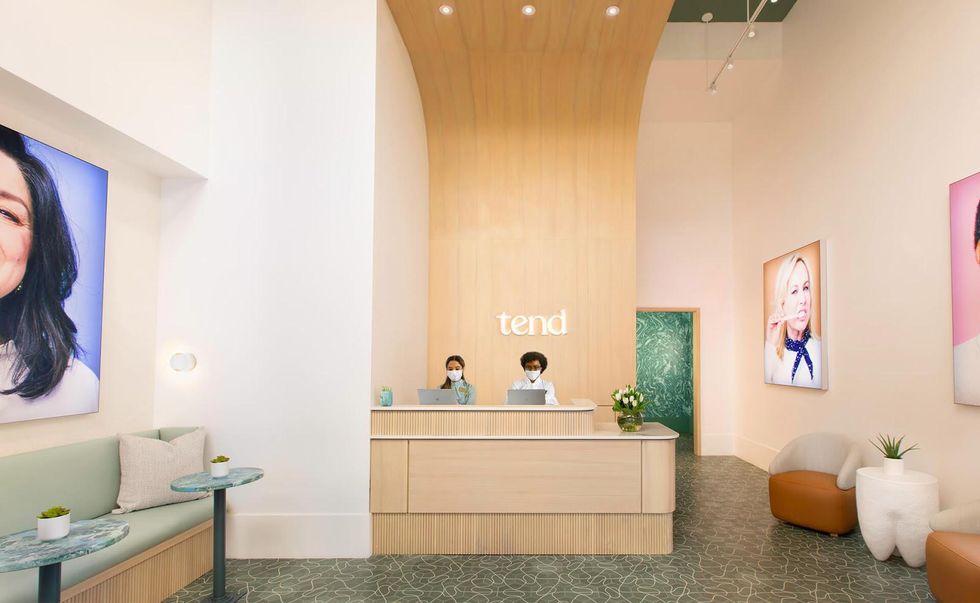 Signing up for my appointment online was a breeze - easy questionnaire (including what flavor toothpaste), tons of availability, and I was able to input all my insurance information. Tend accepts all major insurance providers including Delta Dental, Aetna, and Cigna, and for those that don't have insurance, there are financing options available.

When I walked in on the day of my appointment, I already knew this was not an ordinary dentist's office. Tend felt so calm and helped relieve a lot of my nerves, unlike the typical cold medical environment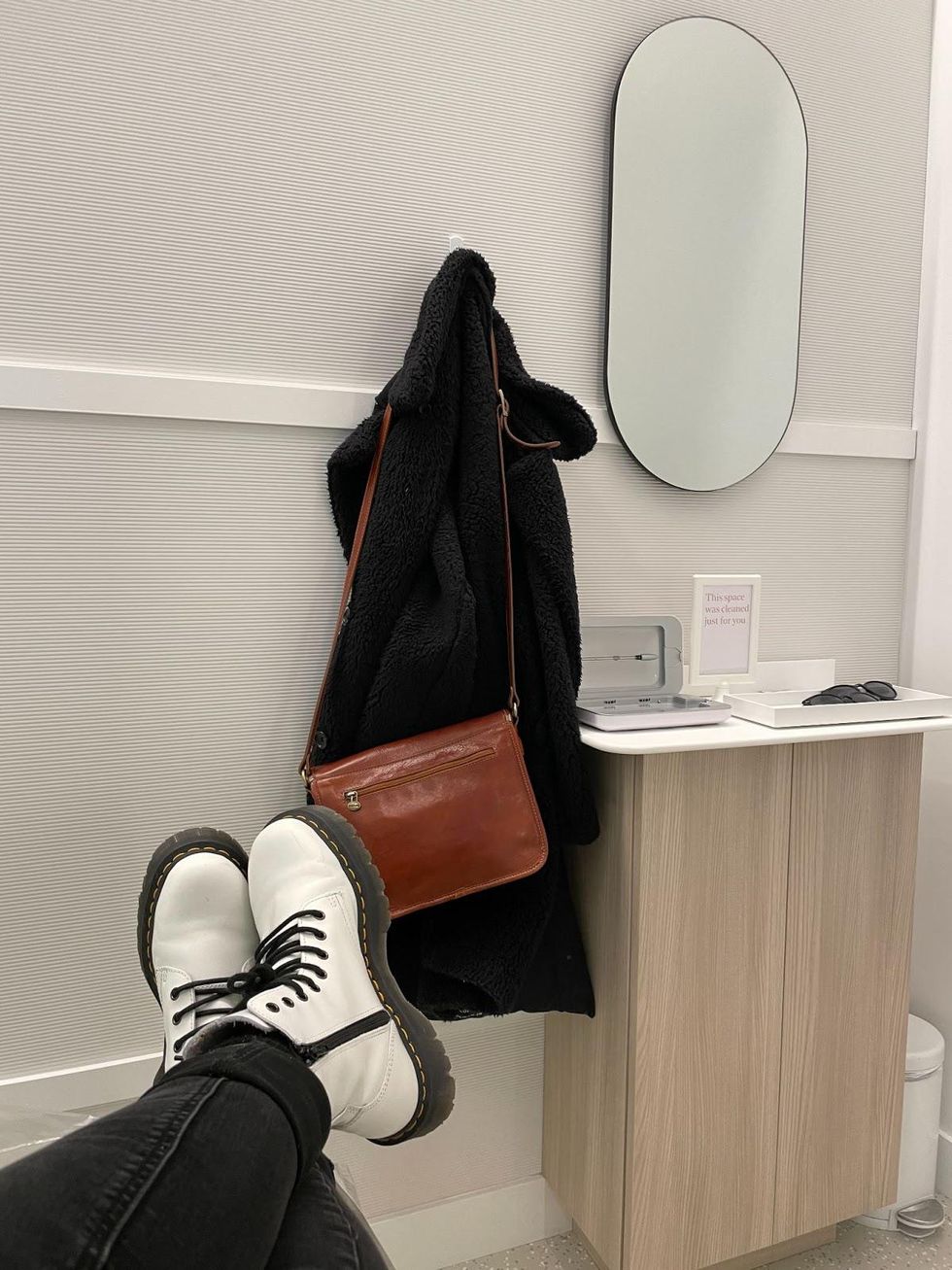 There were hooks to hang up all my stuff, Warby Parker glasses to wear during the cleaning and even a UV phone sanitizer! It felt more like a spa than a dentist's office - a luxury experience I never would've imagined being so affordable.

My hygienist explained everything to me from taking the x-rays, the cleaning process, and made me feel like I had been coming to Tendfor years.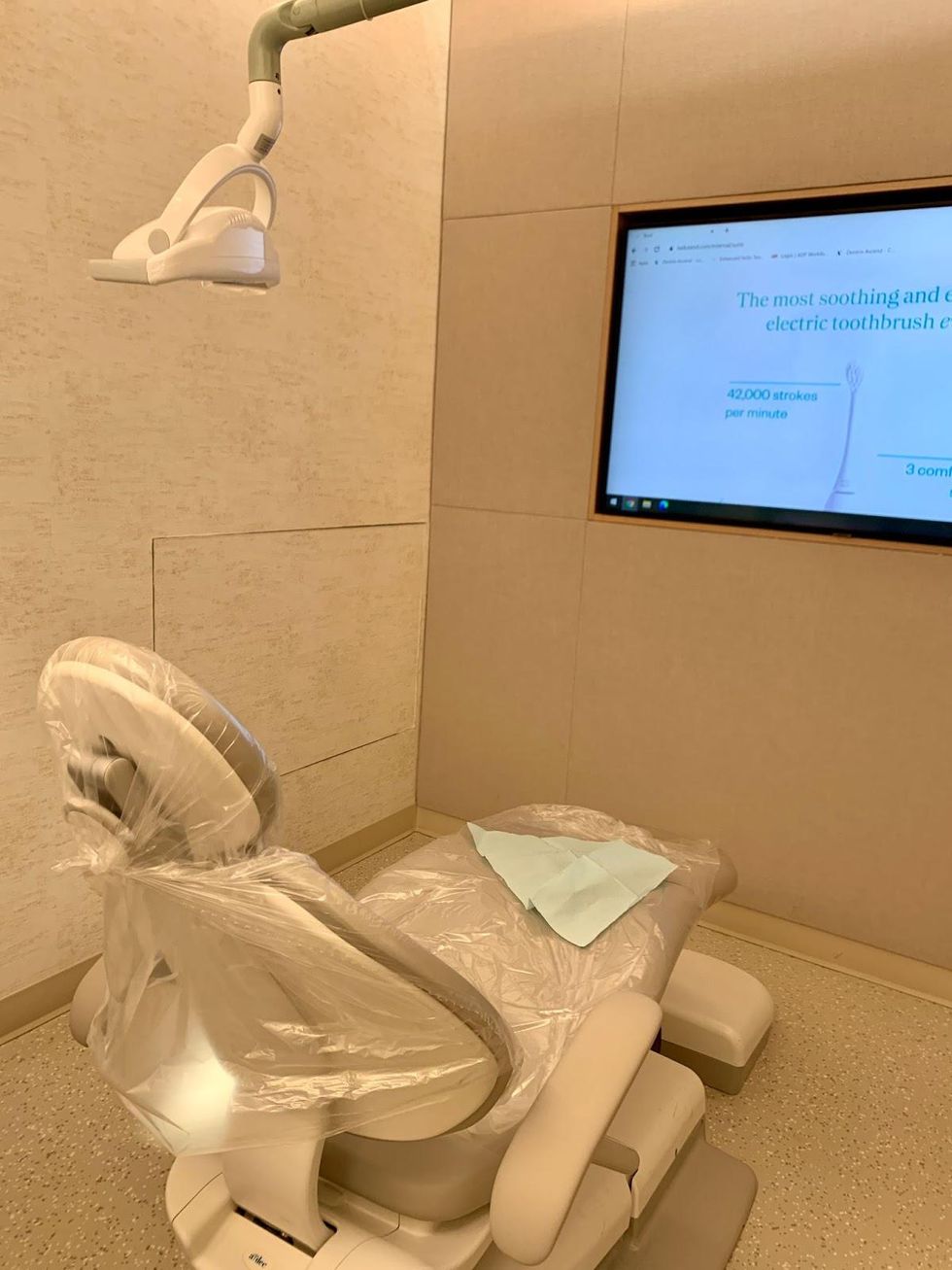 While I was nervous it turns out Tend really puts your comfort first. They gave me a pair of headphones to watch Netflix during the cleaning, with the TV on the ceiling. I was pleasantly distracted from the work being done to my teeth.

Even the instruments at Tend are quieter than the average dentist's office. Their state-of-the-art technology includes pain-minimizing and noise-reducing tools, as well as x-ray machines that take images in 30-seconds with 80% less radiation than the traditional method.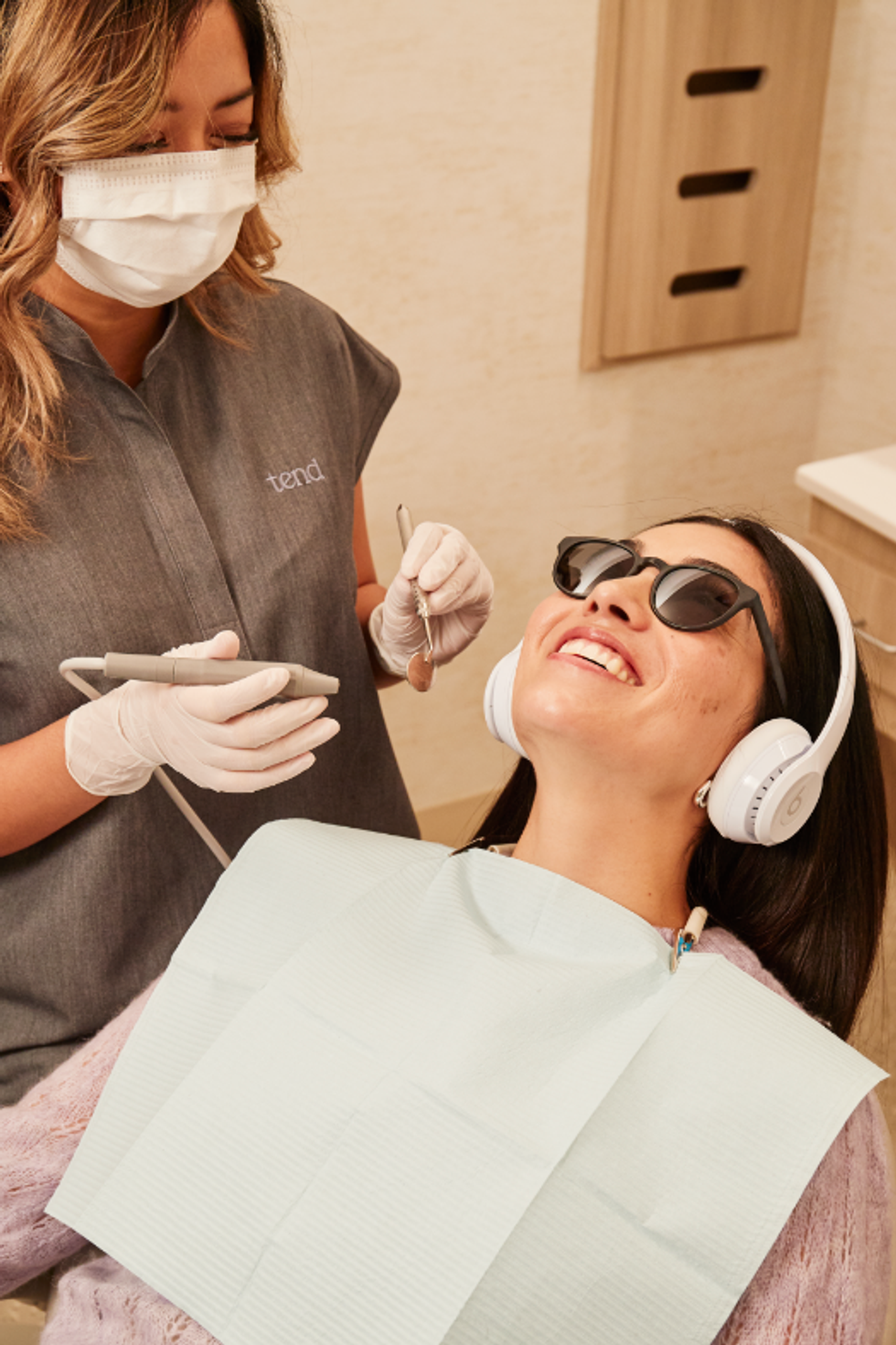 The best part? When my dentist came in to give me an exam there was absolutely no upsell. I was certain I'd have to fend off braces or whitening procedures being pushed on me but all I need to look into is getting my wisdom teeth removed (which I plan on doing through Tend!).
Unlike other offices Tenddoes not pay their dentists on commission for procedures and when they do make a recommendation they'll tell you why and even pull up the images to show you. It's honestly the most transparent and pleasant dental experience I've ever had.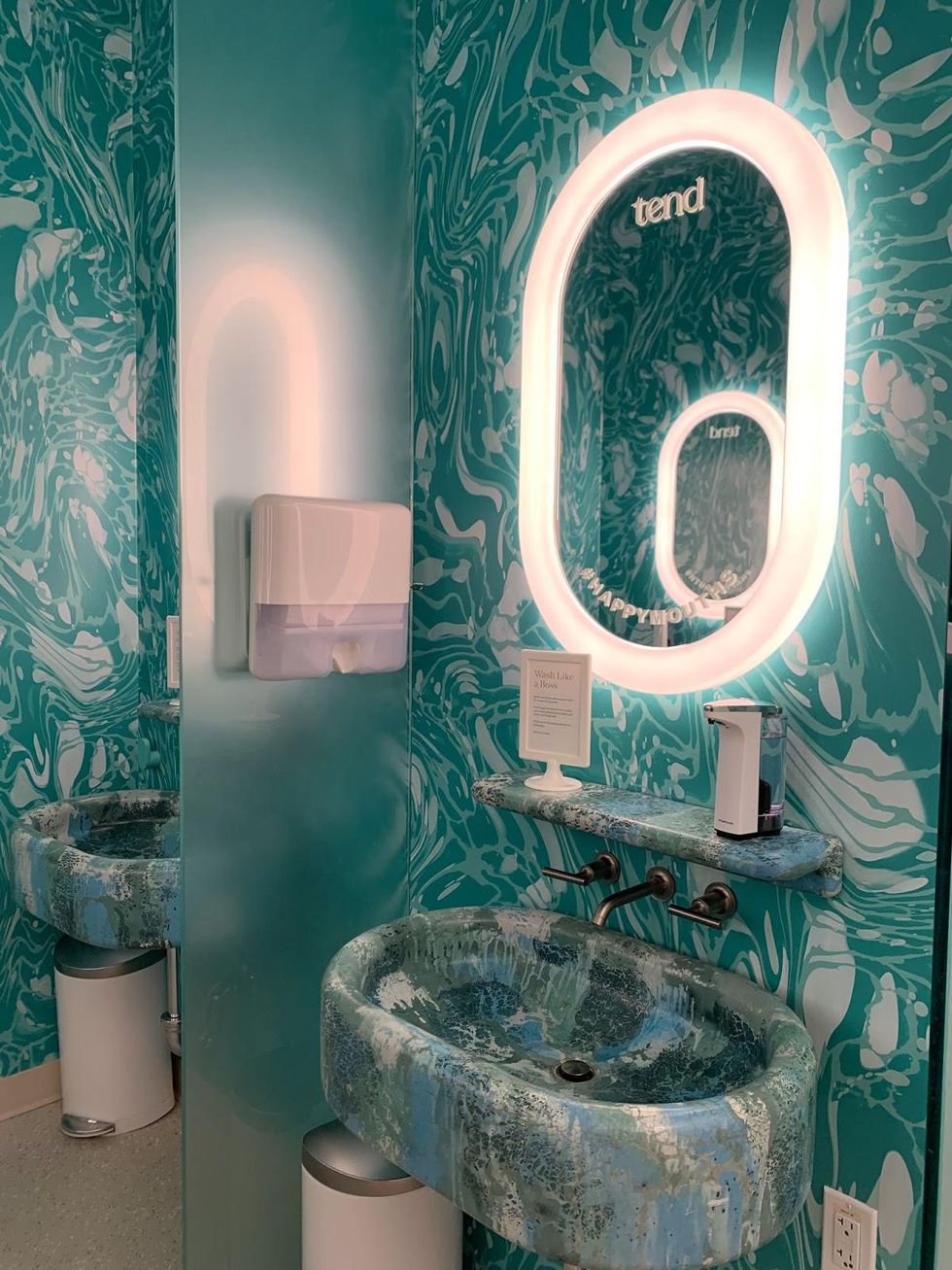 I can't imagine going to another dentist after Tend's amazing experience. They have tons of services beyond just routine check-ups like Breezy Braces, whitening, veneers, and more (including emergency care like a chipped-tooth scenario).
If you're in New York City and putting off the dentist you should check out Tend. From the contactless check-in to the beautiful polish at the end -- you won't find a better experience anywhere else.