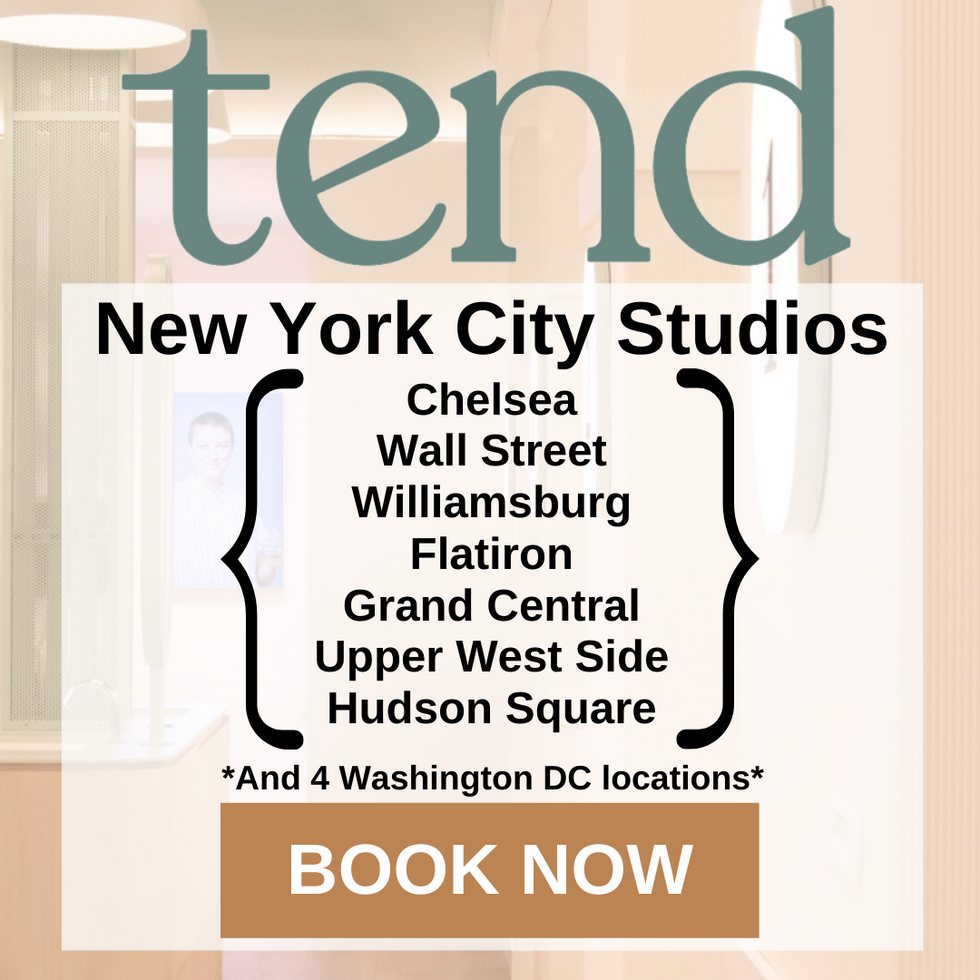 A good trip to the dentist just means it was short and painless; what a low bar!
There's a new dental practice that is shaking up the industry: Tend.
Tend is making going to the dentist less painful and more like a spa experience - their offices are modern and completely spotless, and you can watch Netflix while getting your cavities filled (yes, really!). Plus, they have a unique pay approach that sets them apart from the rest, and stops you paying big bills for unnecessary treatments!
To help you decide if you should switch to Tend's new approach , we outlined the key similarities and differences, so you can make an informed decision for you and your teeth.
How Tend Is Similar To Other Dentists:
They offer dental check-ups along with elective procedures such as whitening, ortho, and veneers.
They take insurance, and are explicit about what they do and do not take.
How Tend Is Different:
Easiest Booking: You can easily book your appointment online or through their app. No more having to call the office to track down an appointment time!
Beautiful Studios: Tend has beautiful spa-like studios, complete with a welcome bar, the buzzed-about "brushery" (a freshen-up area), and the best part - Tend has Netflix. Seriously, they offer streaming services above the dental equipment so you have a distraction during your appointment.
Convenient Locations: Tend has 7 locations across NYC and Brooklyn, and is expanding to DC Summer 2021
The Cost: Tend visits are covered by most major insurances and they're upfront about costs. They'll never slap you with a surprise bill. Tend also offers higher-priced procedures like whitening, veneers, and invisible braces at a significant discount.
The Culture: Tend focuses on a judgement-free dental culture, whereas most dental offices don't agree on the standard from dentist to dentist.
Breezy Braces: Tend offers braces that go behind your teeth, so you can smile with confidence throughout your treatment
The Tools: Tend uses the latest tools in dentistry to ensure the least amount of noise, weird smells, and pain possible
The Dental Industry
Looped in with the DMV, dentist appointments are just one of those inevitabilities we dread. It's always the same - after spending time in a dingy waiting room,your mouth is poked by sharp tools while you stare at the ceiling. Then there are maybe some x-rays, some bubble gum toothpaste, and you're off.
There's also the frustration of being told you need particular dental work when you weren't complaining of any mouth pain. Most dentists are often paid on commission, so filling a tiny cavity or offering a small extra service may be in their realm, even if you don't really need it.
While there are incredible dentists out there, most practices lack a culture of hospitality and kindness with patients.
Tend Overview
First off, Tendwill not give you the nostalgic feeling of dentist offices from your youth. No overly sterile smell or dystopian fluorescent lights. The offices are called "studios" and that's the perfect description. With sleek, but fun designs and colors, they definitely make you feel welcomed and relaxed.
They're staffed by dentists who aren't just highly skilled, but who are also trained in hospitality; their job is to maintain and treat your teeth, along with offering no judgement or upsells.
There's of course, also the added bonus for you of screens in every room that show your appointment, so you know you're in the right place. The Netflix screen is also a huge plus.
Finally, they're invested in providing the best services possible; that means upgrading to new dental tools whenever they're available. Your previous dentist office may be working with the same tools from the 1990's, even if dentistry has advanced to provide tools that offer less pain, with the same amount of efficacy.
Final Notes
Thanks to Tend's gorgeous offices, amazing customer service, and ethical business, we're actually not dreading our second appointment! It's the first time we've ever felt good about going to the dentist.
Tendis in-network for most insurers, but you can double check on their site before you book an appointment at one of their NYC locations: Chelsea, Wall Street, Williamsburg, Flatiron, Grand Central, Upper West Side or Hudson Square. If they take your insurance and have a convenient location for you, you have to check them out.