By: B J Dorman/Shutterstock
When you hear Tina Turner's one-of-a-kind voice on her signature track, "Proud Mary," there's an undeniable magic that happens. That's how it goes when listening to much of her extensive catalog. Sadly, it's with a heavy heart, the world learned that Tina Turn has peacefully died in her sleep at the age of 83.
An undeniable powerhouse who pioneered several contemporary genres, from rock and roll, Rhythm and Blues, to country, Tina enchanted millions.
Born Anna Mae Bullock in Nutbush, Tennessee, Turner rocketed onto the scene in the late 1960s as the singer of the Ike & Tina Turner Revue. Although her career was enmeshed and impacted by her turbulent relationship and marriage with Ike Turner, Tina went on to show the world she was so much more than her past.
"With her, the world loses a music legend and a role model." - Tina's family said in a statement to the public
Tina isn't merely a gifted pop icon but a symbol of resiliency, humility, determination, and grit. An inspiration to any of us who've been let down, thrown around, and expected to remain silent. Her story is the story for so many of us - okay-okay, minus the glitz and glam. And her story is a reminder that we can all rise above our struggles and blossom.
Help me celebrate Tina's life and legacy with this amazing Proud Mary Playlist:
What's Love Got To Do With It
Tina Turner - What's Love Got To Do With It (Official Music Video)
Let's Stay Together
Tina Turner - Lets Stay Together (Official Music Video)youtu.be
Private Dancer
Tina Turner - Private Dancer (Official Music Video)youtu.be
Steamy Windows
Tina Turner - Steamy Windows (Official Music Video)youtu.be
Goldeneye
Goldeneye (2003 Remaster)youtu.be
Dancing In My Dreams
Dancing in My Dreamsyoutu.be
Look Me In The Heart
Tina Turner - Look Me In the Heart (Official Music Video)youtu.be
When The Heartache Is Over
When the Heartache Is Overyoutu.be
Proud Mary
Tina Turner - Proud Mary (Live from Arnhem, Netherlands)youtu.be
Video and Photos by Jordan Edwards

Like many of his peers in the LA music scene, Haiden is unashamedly pop. While he's gained a fair share of streams, his music is unpredictable, touching on the last three decades of rock. It helps that his voice is versatile, as evident from his TikTok, where he consistently teases new songs and posts covers straight to camera with no microphone.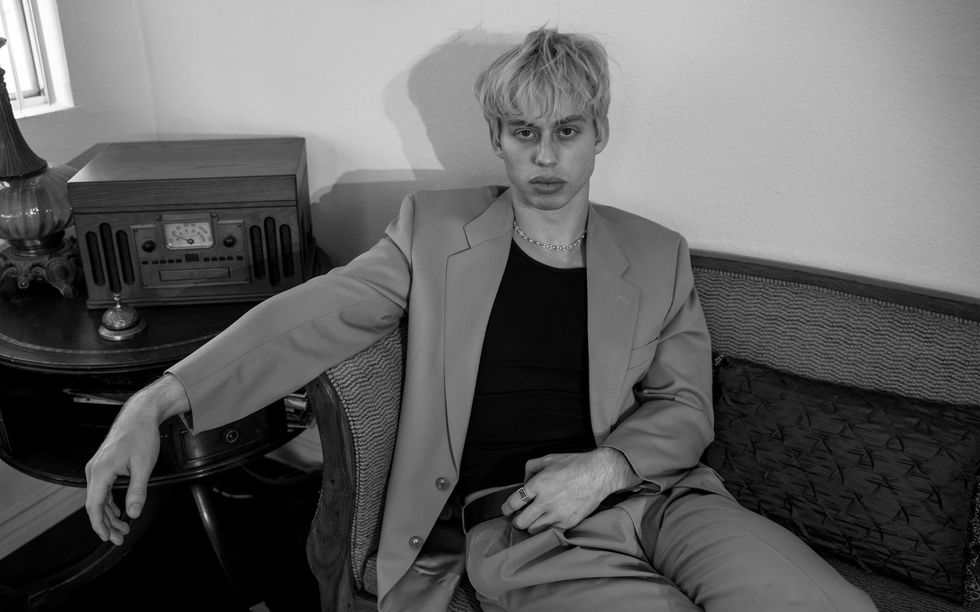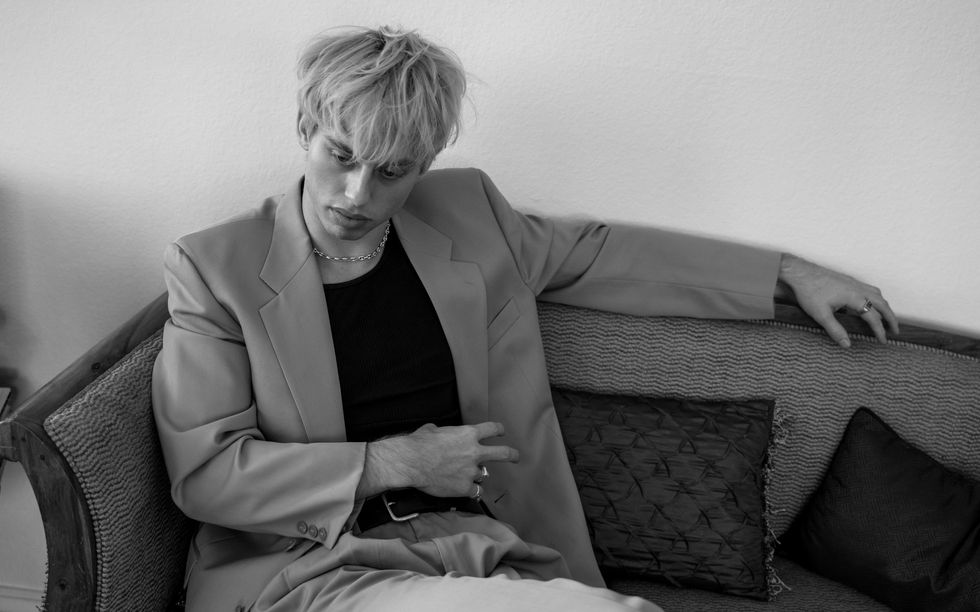 Raised in Ojai, Calif., and educated at USC, he released his debut EP Good Grief! last fall. He speaks like a college professor (a cool one), records songs that last longer than three minutes, and dares not to stylize his name in all caps.

From the layered production to the vivid lyrics, it's clear he makes music meant to last, not just trending sounds. A good example is his latest single "flight attendant," an epic ballad with echos of Silverchair.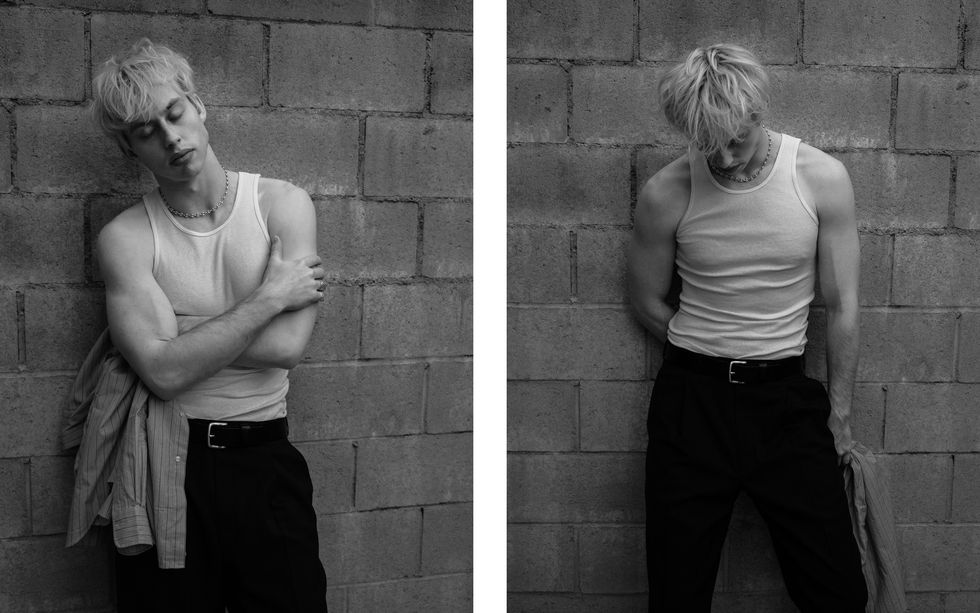 Watch Haiden talk about his favorite songs by Eminem, Arctic Monkeys, and more for 5 Tracks That Inspired Me, and stream "flight attendant" below.
5 Tracks That Inspired Haiden
Today, writing this article, I feel hopeful.
Why
, you ask? Because I've finally cycled through enough of these Seasonal Fashion Trends articles to get to summer!
Fall
,
winter
,
spring
— we've made it through the year. Though some trends, have not (sorry, apres-ski chic).
That's right, I sit outside writing this basking in balmy, 80 degree weather. The sun is indeed shining, the birds are indeed chirping. I suddenly have a sense of purpose again - even if that purpose is to write about Summer 2023 fashion trends.
This summer, prepare to stick with what you know: light fabrics like linen, knitwear with a special emphasis on crochet pieces, and lots of sheer moments. Fashion houses are loving rich, royal colors like red and purple as your pop from the coastal neutral vibes we love in the summer.
Big trends to look out for this summer 2023?
Asymmetrical hemming 
Okay, I'll admit. This was a trend that sent me straight back to the Tumblr era of 2013, and not exactly in a good way. But don't fret!
They're all trends we've known and loved in the past…but think more elevated. Asymmetrical hems no longer indicate high-low skirts (what I like to call the mullet skirt, business in the front…party in the back). Think diagonal hemlines that feel more like a sexy slit in the leg than the previous asymmetric hemline trend.
Underwear as the staple 
This is one of those circumstances where it's what's underneath that counts. Now, it's no longer embarrassing if your thong is showing through your dress, it's trendy! Some of these summer fashion trends go hand-in-hand, dresses are popular with your shapewear showing underneath. The more bold go braless.
Full crochet 
I preached this trend in my 2023 spring fashion trends article, but it's never more prevalent. We are going full 70's vibes with crochet outfits, which arguably is the most expensive trend in this list. Crochet pieces are hard to make and often unique, so they are going to cost more.
Nothing makes you feel more barefoot Coachella frequenter than crochet. Pants, dresses, jumpsuits, sets, bags, headbands, head scarfs, you name it. Everyone will be wearing crochet.
Purples and reds
While whites and tans are the dominant colors of the summer to contrast and complement your sun kissed skin, everyone loves to wear bright colors too. Muted pastels like seafoam green and bubblegum pink are a thing of the spring, so make room for royal reds and purples.
Maybe, deep down, it's the Taylor Swift effect, with everyone honoring her Red and Speak Now albums…who knows?
Cut-outs
It's been a few years since we've seen cutouts in our clothing. Since the weather is warm, we can get creative with the amount of skin we show…and where we show it. The peek-a-boo cutouts can be featured in dresses, skirts, pants, and shirts.
What Should I Wear This Summer? 
After watching White Lotus and manifesting my island getaways…I've also seen a focus on resort-wear and espadrilles. It's about ditching your cardigans and sweaters for kimonos of all lengths, whether it be floor-length lace or knee-length satin.
Ultimately, wear what's going to make you feel comfortable. For me, it's about staying cool during the day but with enough coverage to get me through the wind at night. But don't say I didn't warn you on what was trendy!