Music Features
Austin Millz and Sabrina Claudio Release "Inhale / Exhale"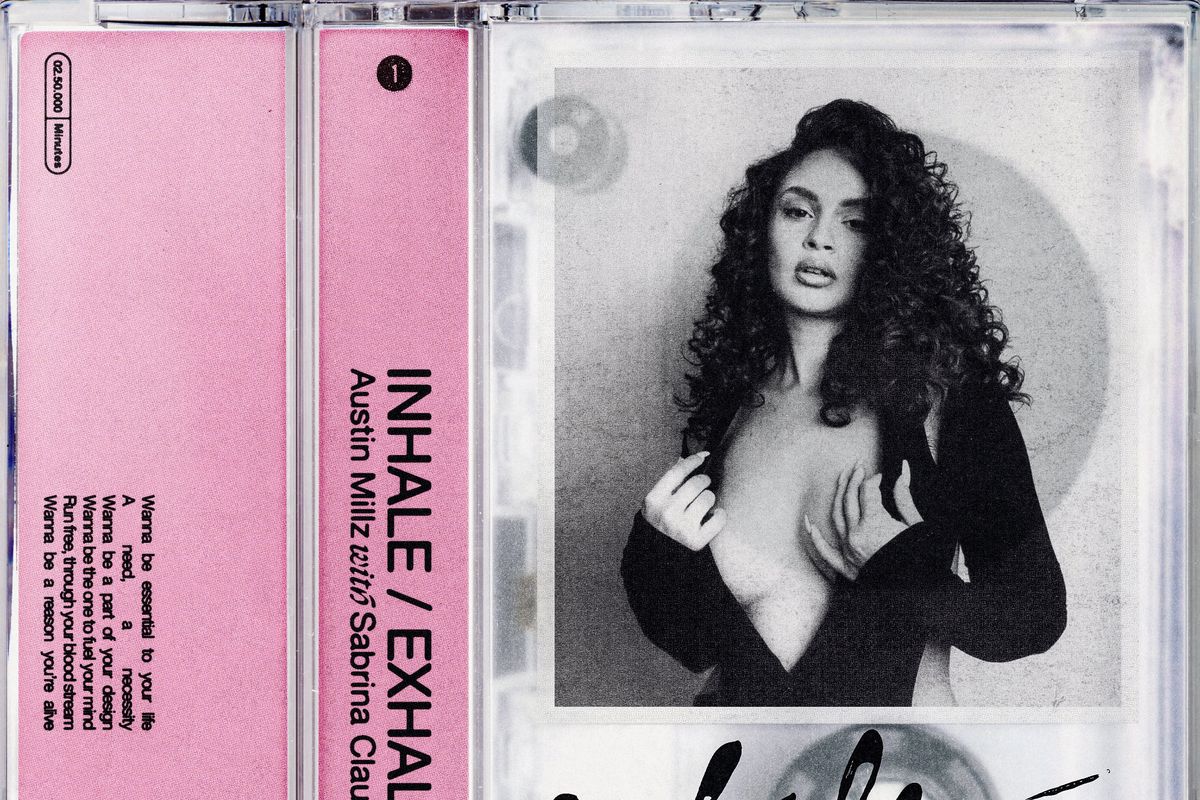 Austin Millz
Austin Millz, the Harlem-born DJ extraordinaire, is back with a new single featuring one of the biggest names currently in R&B: Sabrina Claudio. With Sabrina's smooth-flowing vocals and Austin's catchy, dance-worthy beats, "Inhale / Exhale" is the perfect track to pair with your parties this summer. It's our first glimpse into the world of Austin Millz' upcoming EP, Breathwork, reminiscent of euphoric moments with beats and sounds to match.
---
Austin says,
"Inhale / Exhale is a track that embodies emotion. Sabrina was the perfect co-star for this and the only person that I thought could bring this track to life and she did. It's a feeling of dance floor euphoria while still bringing feelings through. It's full of life, emotion, color and, energy while still maintaining that Harlem bounce that I capture in my music. I'm so excited for this to be my lead single to my upcoming EP, Breathwork."
"Inhale / Exhale" is the lead into a very busy spring and summer for Austin Millz, who plans to release his EP alongside a North American tour titled, "The Breathwork Tour", starting this April. This single featuring Sabrina Claudio – who's previously collaborated with artists including Khalid, shows that Millz is able to create a smash hit while intermingling genres. It's an exciting taste of what's to come in the future.
Millz has remixed songs featuring Nina Simone and Mariah Carey, seamlessly blended sounds spanning across multiple genres, and he's released remixes of Fred Again and Swedish House Mafia's "Turn Off The Lights" or Chaka Khan's "Ain't Nobody." With "Inhale / Exhale," he is proving time and time again that the electronic music industry wouldn't be the same without him.
Austin Millz is constantly going viral on TikTok with his sounds, accounting for 10% of all of the music on Instagram Reels and 15 billion views across social media. He's a force to be reckoned with, and "Inhale / Exhale" is no exception. You can listen to the single here:
Austin Millz spoke exclusively to Popdust about his new single and the future!
Congratulations on your new single "Inhale / Exhale!" What was it like working with Sabrina Claudio for this track?
Thank you so much! Sabrina was a pleasure and a true star to work with. She is an amazing writer and when she went into the booth to record it felt like magic. I knew we had one!
What was your favorite memory of making "Inhale / Exhale?"
My favorite memory of making Inhale / Exhale was just the whole session in its entirety. There were a lot of laughs and dancing, just good vibes overall.
You create music that blends multiple genres. Do you have a favorite?
I have no favorite genre in particular. I love blending sounds and doing things out of the box, so picking one specific one could do no justice.
Is there a genre you'd like to delve into or a collab you'd like to do in the future?
I would like to delve into jazz and incorporate that more in music in the future.
You like to combine soul and dance sounds in your music, remixing Mariah Carey and Nina Simone. How do you find inspiration when creating these tracks?
Honestly, it stems from my childhood and my upbringing in Harlem, New York. These sounds bring me back to the days of growing up and it just resonates with me in a positive way.
You're looking forward to your North American tour, "The Breathwork Tour." What's your favorite part of performing live?
My favorite part of performing live is bringing that energy to life! And seeing people from all walks of life coming together for the greater good of music. I love seeing different cultures coming together and having a good time.
What's something you're most looking forward to with your music in 2023?
What I'm looking forward to the most is for people to hear and experience the music that I've been making. I'm so proud of it!
ᐧ