My girlfriend was so excited about her gift to me that I had to control every muscle in my face when I opened the sleek black packaging to reveal... a wallet?? It was nice, but she had been talking this up for weeks like it was a golden doodle puppy.
I already had a perfectly good wallet, or so I thought. To me, a wallet served one purpose - to hold my cards and cash. But she was so pumped, she told me this was like leveling up in adulthood.
I mean, there was no denying the quality of the wallet. It's made from the finest hand-crafted sustainable leathers available, and it feels like it. But to be honest, my first impression was that the wallet looked small and wouldn't be able to hold all my stuff.
Turns out, you can hold 7 cards in it and use the strap for any cash. And, let's face it, when do you ever need more than 3-4 cards? Good riddance to that awful student ID from 5 years ago. Starting at 0.15 inches (0.38cm), this is officially the slimmest smart wallet on the market. Those Apple MacBook Air commercials had left an impression on me - I soon realized how unnecessarily chunky my old wallet was. Slim is in.
The slick aesthetics aren't even the coolest part.
With one click of the trigger, all your cards pop up for easy access, and you instantly know how James Bond feels. I remember the first time I used this feature in front of my friends; they were so impressed and made me let them take turns clicking the trigger (the bartender was not impressed).
But the main reason my girlfriend got this wallet for me was because of the tracker card feature. I'm always misplacing my stuff around the house, and my wallet has turned up in some bizarre places, like under my bed, behind the microwave, or once under the bathroom sink (how?!?).
As you can imagine, I've practically destroyed my house looking for my wallet before, but never again. Ekster wallets have a solar-powered tracker card that only needs 3 hours of sunlight to last for 2 months, and allows you to ring your phone or wallet when you lose it. You can even track it on a map!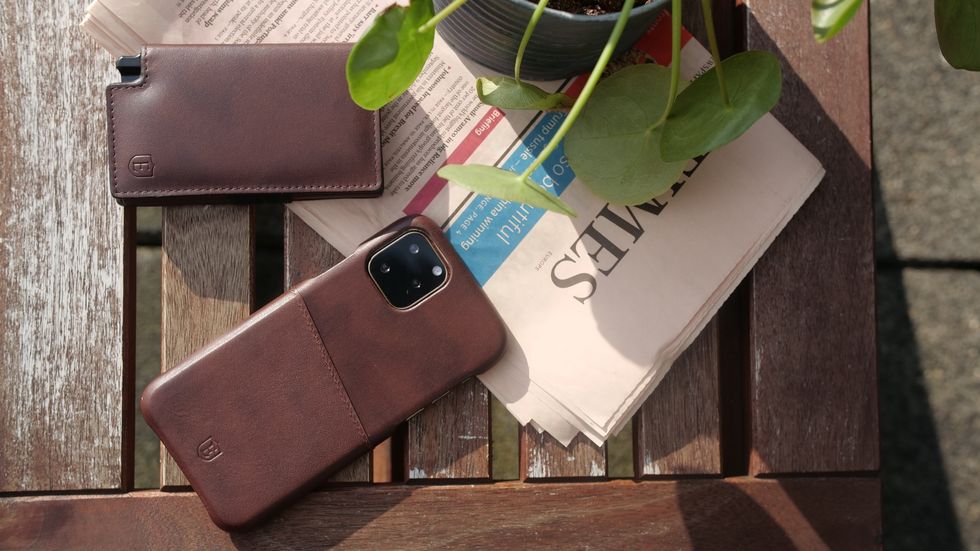 I wasn't exaggerating when I said these wallets make you feel like Bond. Ekster wallets even protect your cards from electronic theft with the built-in RFID-protection. This stops electronic pick-pockets swiping data off your cards and stealing from your bank account. Nice try, thieves!
We've been having a lot of fun with the selfie mode you can use with the tracker card - I have a feeling this is the real reason she got me this wallet, but I'm not mad. We've been taking a lot of funny selfies, and my Instagram game is fire right now.
My girlfriend has also been eyeing my wallet and repeatedly commented on how practical it is to use. So I decided to order one for her, too. Never thought we'd be that matching couple, but it's just too good, plus I got hers in a trendy light beige color.
If you thought this wallet couldn't get any smarter, you can even connect your wallet to your Google Assistant, Amazon Alexa, or Siri, and make your wallet voice-activated, so you can find it totally hands-free. I've had too much fun playing pranks on my family by asking my Alexa to call my wallet and enjoying their reaction.
With all these cool features, It's no wonder Ekster is the best selling smart wallet in the world. It's super affordable, too, starting at just $69. Why have a regular wallet when you can have a wallet fit for an international spy?!
LIMITED TIME ONLY: Follow this link and use code STAY-HOME to get 20% off sitewide!